Tour Details
Tour Description
This three-hour tour with advanced reservations and skip-the-line access of the Uffizi Gallery is led by an art historian and introduces us to some of the museum's grandest pieces, as well as its often-overlooked gems. On a private tour or group tour with a maximum of 6 participants, we will encounter some of the most important works of Renaissance art in the world, including masterpieces by Botticelli, Michelangelo, Giotto, and Da Vinci.
Sites Visited
Included
3 hours with a PhD or MA-level guide
Skip-the-line access to the Uffizi Gallery

Please Note: Our team will pre-purchase timed admission tickets on behalf of your party. However, due to enhanced COVID-19 safety precautions at this venue, there will be a mandatory security line which we must wait in together.
Itinerary Details
Joined by an expert in art history, we'll start our tour outside the Uffizi Gallery, considered perhaps the greatest repository of Renaissance and Mannerist works of art in the world. We'll get a brief introduction here to the history of the collection and its relationship to the Medici family. Once in the galleries, rather than racing through the corridors to view everything, our expert guide will pick selected works to narrate the history and evolution of Florentine art in order to gain a full appreciation of their significance. We'll trace a route through the Renaissance and Mannerist rooms and spend considerable time observing these selected pieces in depth, contextualizing their place in history and the canon of art.
As we stroll, we'll appreciate the revolutionary techniques introduced by Cimabue and Giotto, whose expressiveness in two-dimensional art and original approach to representing space made them the pioneers of the Renaissance. After, we will contemplate the apex of harmony and naturalism, as symbolized by the works of Lippi and Botticelli, while also touching on philosophical concepts that were becoming increasingly popular at the time at the court of the Medici family. Our last stop will take us to some of the greatest examples from the Mannerist period, such as Parmigianino and Bronzino. By the end of the tour, we'll have gained a greater understanding of the concepts of beauty, technical mastery, and the deep relationship between art and politics in Renaissance society.
Interested in our other Florence tours? Check out our
Michelangelo in Florence Tour
or our
Savoring Florence Food Tour
.
FAQ
What is a private tour?
Our private tours are limited exclusively to travelers in your party. They are designed to provide a learning experience that is completely tailored to you and your traveling companions. Private tours give you more flexibility with scheduling (you decide when the walk best fits in your trip), the ability to tailor your itinerary (we'll work to match the itinerary to the interests and dynamics of your group), and more personalized time with your guide.

What is a small group tour?
Our small group tours cover many of the same itineraries as our private tours, but they place you with other travelers in groups of 6 or less. They operate on a pre-scheduled calendar, and are designed to provide an opportunity to engage with and learn from other travelers. Most of our small group tours require at least three (3) participants to run, although there is some variation from walk to walk. However, there is some variation from walk to walk. As you sign up for a tentative walk we display the minimum number required in order to confirm.
Will you pre-purchase tickets?
Yes, we pre-purchase timed tickets to the Uffizi. Your guide will have them on hand, and we will enter the museum together as a group. However, please keep in mind that we will still be required to wait in the security line. The Uffizi is extremely crowded, and at times, this line may take up to 20 minutes. Regardless, our guide will spend this time wisely by providing an overview of the history of the collection.


Does this include the Accademia and David?
No, but for private bookings, you can add on the Accademia for an additional hour. Please book this using our
Customized Private Tour of Florence
form, noting that you would like to book the Arte Firenze with Accademia addition.
Will I see everything in the collection?
No, we can't cover the entire collection in 3 hours. Please note also that due to circumstances beyond our control, certain rooms or works may be closed to visitors without advanced notice.

There are 11 in my family but your website won't allow me to include more than 10 participants. Can't you make an exception?
The museum requires special reservations for groups larger than 10 persons. Please
contact us
for information on pricing and availability for groups of larger than 10.
Where You'll Start
Tour Experts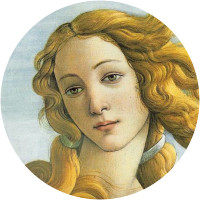 Patricia holds an Master's in Italian Renaissance history from Cornell University, and another in Italian Renaissance art history from Syracuse University. Both of her theses were on Florentine topics. She also writes about Florence, Tuscany, and Emilia-Romagna for a popular guide book, has led wine tours in Chianti, and has cooked in several Florentine trattorie. She lives in the Tuscan countryside with her husband and six dogs.
Born and raised under the shade of Brunelleschi's magnificent dome in Florence, Siro belongs to an important Tuscan family of art nouveau artists. After a diploma in ceramic decoration obtained in 2000, he has worked in a traditional Florentine workshop. He received his BA at the University of Florence and in 2008 published his research about the Richard-Ginori porcelain production that was commissioned by the vice-king of Egypt for the celebrations of the opening of the Suez Canal. In order to share his passion and love for art, culture, and the Florentine lifestyle, Siro is professionally trained as a tour guide for his hometown.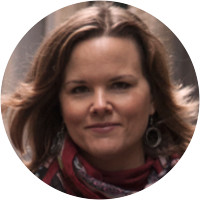 Molly holds an MA in Italian literature from the University of Wisconsin-Madison where she completed her PhD coursework and exams with a specialization in Renaissance and Early Modern periods. She spent a year in Venice as an undergraduate while at the University of California-Santa Cruz and afterwards worked in Siena for two years for the University of California Education Abroad Program. She later went to graduate school and, after finishing her studies in Madison, found herself back in Venice once again for another year, this time conducting archival research for her doctoral dissertation. She has remained in Italy ever since, has taught courses in Renaissance history in Florence, and is a licensed tour guide of Florence and its province.
Reviews can only be left by Context customers after they have completed a tour. For more information about our reviews, please see our FAQ.
The tour of the Uffizi was perfect. We learned so much and I cannot imagine walking through and missing all the history behind the paintings and the evolution of the art and culture. A great experience!
Dec. 23, 2021
Great tour of highlights of the Uffizi. Impossible to do full justice to this massive museum in 3 hours, but we felt well served with what we did see. One thing...hearing everything on the listening technology was difficult. Seemed to cut in and out, and the general din in the museum contributed to missing several things the guide said.
Dec. 12, 2021
Thank you for a great paring with Alessandra. We thoroughly enjoyed the 3 hours at the Uffizi with her. She touched on all the highlights with enough details stories & insights for us to absorb. The hours went by very fast!
Oct. 14, 2021