Tour Details
Tour Description
Explore the beauty of Provence on this full-day tour through the Lavender fields and surrounding area guided by an expert in the local history and culture. This tour is set to inspire nature lovers, avid walkers and keen learners alike. We'll emerge at the end of our full-day driving tour enriched in the rural, cultural history of southern France.

Please note this tour is seasonal and only available in June/July.
Sites visited
Moustiers-Sainte-Marie
Gorges du Verdon
Plateau de Valensole
Manosque
L'Occitane Museum
Included
Private car service and driver/guide
Access to Lavender Fields
Itinerary Details
Between June and July is the perfect time to take this tour. We will meet our guide and driver at your local accommodation and then set off to begin our day. Our route may vary according to the pick-up location, but our guide will give a historical overview to create a solid basis for learning about the deeper concepts and histories of the area. We'll begin with a visit to the picturesque town of Manosque, where the celebrated L'Occitane Museum is located. We will have the chance to visit the museum and get an insight into the secrets and technicalities of lavender production.

Our route will continue to Moustiers-Sainte-Marie, a beautiful village situated atop the cliffs of the Grand Canyon of France - 'Gorges du Verdon'. This quaint village is also home to creators of world-renowned, quality earthenware and ceramics, crafted in faïence style; unique and traditional to the area. We will take in breathtaking views, as the village overlooks the tranquil Lake of Sainte-Croix and lies at the crossroads to the Plateau de Valensole where your trail will continue after a stop for a local lunch (at one's own expense). Famed for its picturesque Lavender fields and serene lakes amidst the contrasting rugged terrain, the beauty of Plateau de Valensole is undeniable. We will then take a relaxing stroll through the amethyst fields while your guide gives you a lesson in the cultivation and farming of the lavender with plenty of time to amble and ask questions. We'll end the day back at our accommodation after a long, lavender-filled day.

*Route may vary according to guide and accommodation location.


FAQ
What is a private tour?
Our private tours are limited exclusively to travelers in your party. They are designed to provide a learning experience that is completely tailored to you and your traveling companions. Private tours give you more flexibility with scheduling (you decide when the walk best fits in your trip), the ability to tailor your itinerary (we'll work to match the itinerary to the interests and dynamics of your group), and more personalized time with your guide.

How many people can fit in the vehicle?
Our vehicles can comfortably fit 7 passengers.

Is lunch included in the tour cost?
No, lunch is at your own expense. Your guide will find a local lunch spot that meets your needs and suits your budget - either a sit-down meal or a quick stop along the route.
What if it's raining?
Tours operate rain or shine, but in the case of inclement weather, your expert will modify the tour so more time is spent indoors. It never hurts to be prepared; we encourage keeping an eye on the weather and bringing along an umbrella, sunscreen, water, or a hat as needed.
Can children join this tour?
Yes, absolutely. We can adjust the time (if desired) and the content to be more appropriate for younger learners.

Why is this tour only available in June and July?
Lavender blooms in Provence early June and is generally harvested towards between the end of July and mid-August. The harvest varies from year to year and depends on the weather conditions.
Is this tour walking intensive, and/or wheelchair accessible?
We do cover quite a bit of ground on this tour and therefore we recommend contacting us with any mobility questions; we will be happy to advise if the itinerary will be appropriate for you or propose modifications where necessary. Please feel free to contact us.
Where You'll Start
Tour Experts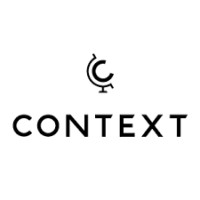 Laurent has been a sommelier since the 80's working in Paris, United States or Bonnieux in the Luberon. He has been living in Marseille for the past 12 years where he opened an organic wine bar & tapas around the old port. He recently left the world of restaurants to embrace a new path, that of a tour guide. Today, he spends most of his time searching Provence for interesting places, wineries and craftsmen off the beaten path. He continues to organize workshops in wine tasting and creating Provencal tapas.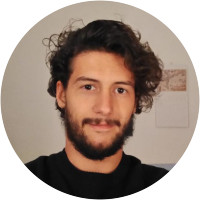 Historian and archeologist, Jérémie likes to show the abundance of the History in his provençal homeland. With his degree from Aix-en-Provence, he first worked with the archeology museum. Then he developed a great taste for archeological trip around the world, giving him a great experience mostly in Middle-East ancient and modern history. Back home in Marseille, he works as well as tour leader and history expert. So through a diverse and still living heritage, he invites you to dive in the layers of centuries and cultures that made Provence so unique. From old stones to more modern art, and even with gastronomy, his hope is finally to let you with a more accurate taste of his land.