Tour Details
Tour Description
Delve into Roman History among treasures of its past in the oldest public museum in the world.

The Capitoline Museums, the oldest public museum in the world, provide a unique opportunity to trace the entire history of Rome through an eclectic collection of art and artifacts, covering Roman and Italian treasures ranging from antique bronzes and marble busts to Renaissance paintings and frescoes. Explore this fascinating story in the company of an art historian, classicist, or archaeologist on our Capitoline Museums tour (also known as the Musei Capitolini). The museum complex is a monument in its own right: the Palazzo dei Conservatori and the Palazzo Nuovo stand elegantly on the Michelangelo-designed Piazza del Campidoglio.
Capitoline Museums Tour
Here, in Michelangelo's Piazza del Campidoglio, we begin under the gaze of the reproduction of Marcus Aurelius' bronze equestrian statue, discussing the history of the museum and its location on Capitoline Hill, along with other important buildings, such as the
Tabularium
, where Rome's city hall is currently located, Palazzo dei Conservatori, and Palazzo Nuovo. We will examine the collection, founded around 1471 by Pope Sixtus IV, who donated an assortment of bronze statues to the Roman people as a symbolic gesture of the Pope's relationship with his community. The majority of the treasures contained in the Capitoline Museums have a direct link with Rome's past, giving visitors the unique opportunity to observe thousands of years of Roman artistic, political, and social history. From this vantage point, we are also afforded a breathtaking view of the Forum (also the subject of our
Forum Tour
) and Palatine Hill, which sets up the context for what is housed within the museum.
Take-Aways
Our walk through the museum is not meant to showcase the entire collection, but rather to focus on the most significant pieces for understanding the art and architecture of antiquity. Treasures such as the newly restored equestrian statue of Marcus Aurelius, the foundations of the temple to Jupiter Capitolinus, the colossal statue of Emperor Constantine, marble busts of noblemen and patricians, and bas-reliefs with scenes from Roman history allow us to view the wide range of materials and forms used in ancient art.


Those looking to learn more about Roman antiquity would also be well-served by our
Colosseum Tour
.
FAQ
Are the Capitoline Museums accessible?
There are many stairs in the Capitoline Museums, and some of the works of art we will discuss are located on the stairwells. There are a few small elevators in some areas of the museum but in many cases, the only way to move from floor to floor is to take the stairs. Anyone with limited mobility should be aware that there will be many stairs to climb on this walk.

Do you reserve headsets for this tour?
Depending on your group size, we may be required by the venue to order headsets in which case you'll see a "Headset Fee" added to your order. If you would like to guarantee headsets for your tour regardless of your group size, please email us and we'll be happy to get them reserved for you.
Where You'll Start
Tour Experts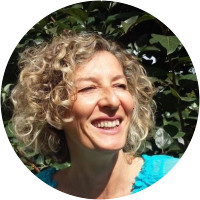 Cecilia is an art historian and a native Roman with a Master's degree in Medieval and Renaissance art from the Sapienza University of Rome. Although her specialty is painting and decorative arts, she has a broad knowledge of the history of Rome and a personal passion for ancient history, which she shares on many antiquity-themed itineraries. Cecilia has worked actively in the past as a lecturer, teacher, and curator of exhibitions. She had been a staff member of the didactive service of the Vatican Museums, the Galleria Doria Pamphili and the Galleria Colonna where she still frequently consults. As a licensed guide for Rome and Florence and with a specialized teaching degree, she has more than 20 years of experience in leading highly-qualified tours.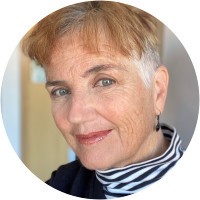 Liz, a native of San Francisco, California holds degrees in architecture from the University of California at Berkeley and Università degli studi "La Sapienza", Rome. She specialized in restoration and urban design. Her restoration projects have brought her to work in direct contact with the rich historical layers of Rome and Italy. She has been leading study walks for Context Rome since its beginning and has lived in Rome since 1988 practicing architecture, researching design and lecturing at university study abroad programs.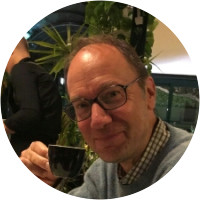 Originally from England, Richard has lived in Rome for the last fourteen years. He holds a Master's degree in medieval and twentieth-century history from London University and has a broad-minded and synthetic approach to understanding Rome. Richard works quite frequently with institutional travel organizations, such as museums and church organizations, and as a result spends much of his time traveling all over Europe. He brings this cosmopolitan and pan-European experience to bear on his work with us in Rome, constantly making connections to other cities and countries in the course of his lectures and seminars.
Reviews can only be left by Context customers after they have completed a tour. For more information about our reviews, please see our FAQ.
The tour of the Capitoline Museums ended up being one of the highlights of our trip. Richard's knowledge and enthusiasm made the tour enjoyable and memorable for years to come. I would highly recommend to anyone visiting Rome to take the time to add this tour to the itinerary.
Jan. 17, 2023
Cecilia was excellently prepared and guided us through a museum we knew nothing about prior. What we learned it that is an often overlooked treasure. As we learned and expressed our interests Cecilia adapted the tour so that our interests were always included as she moved us through a gallery that would have otherwise have been overwhelming. She focused us on the most important works, provided cultural and historical background and explained how the artwork we were seeing with her was connected and influenced other key masterpieces. She is wonderful.
Sep. 23, 2022
Cecília was a wonderful guide, super knowledgeable about history and so many interesting facts about the artwork in the museum . We learnt a lot in this great tour. Thank you so much Cecilia !!
May. 11, 2022