Tour Details
Tour Description
Delve into Roman History among treasures of its past in the oldest public museum in the world.

The Capitoline Museums, the oldest public museum in the world, provide a unique opportunity to trace the entire history of Rome through an eclectic collection of art and artifacts, covering Roman and Italian treasures ranging from antique bronzes and marble busts to Renaissance paintings and frescoes. Explore this fascinating story in the company of an art historian, classicist, or archaeologist on our Capitoline Museums Tour (also known as the Musei Capitolini). The museum complex is a monument in its own right: the Palazzo dei Conservatori and the Palazzo Nuovo stand elegantly on the Michelangelo-designed Piazza del Campidoglio.
Capitoline Museums Tour
Here, in Michelangelo's Piazza del Campidoglio, we begin underneath the gaze of the reproduction of Marcus Aurelius' bronze equestrian statue, discussing of the history of the museum and its location on Capitoline Hill, along with other important buildings, such as the
Tabularium
, where Rome's city hall is currently located, Palazzo dei Conservatori, and Palazzo Nuovo. We will examine the collection, founded around 1471 by Pope Sixtus IV, who donated an assortment of bronze statues to the Roman people as a symbolic gesture of the Pope's relationship with his community. The majority of the treasures contained in the Capitoline Museums have a direct link with Rome's past, giving visitors the unique opportunity to observe thousands of years of Roman artistic, political, and social history. From this vantage point, we are also afforded a breathtaking view of the Forum (also the subject of our
Forum Tour
) and Palatine Hill, which set up the context for what is housed within the museum.
Torlonia Marbles Exhibition
For a limited time only (through January 9, 2022) your visit to the Capitoline Museums can include a visit to the famed Torlonia Marbles Exhibition. Please indicate at check out that you would like to purchase the additional ticket for this special show. This special show comprises 90 never-before-seen works from the private collection of the Torlonia family. The selected group of Greek and Roman sculptures represents not only some of the finest examples of ancient artistic technique but also a testament to the way one of Rome's original noble families collected art and antiquities. We'll learn not only about the collection but also how it was amassed and why it was hidden from view for decades.
Take-Aways
Our walk through the museum is not meant to view the entire collection, but rather to focus on the most significant pieces for understanding the art and architecture of antiquity. Treasures such as the newly restored equestrian statue of Marcus Aurelius, the foundations of the temple to Jupiter Capitolinus, the colossal statue of Emperor Constantine, marble busts of noblemen and patricians, and bas-reliefs with scenes from Roman history allow us to view the wide range of materials and forms used in ancient art.


Those looking to learn more about Roman antiquity would also be well-served by our
Colosseum Tour
.
FAQ
Are the Capitoline Museums accessible?
There are many stairs in the Capitoline Museums, and some of the works of art we will discuss are located on the stairwells. There are a few small elevators in some areas of the museum but in many cases, the only way to move from floor to floor is to take the stairs. Anyone with limited mobility should be aware that there will be many stairs to climb on this walk.

Does this tour include the temporary Torlonia Marbles Exhibition?
If you would like to include a visit to the Torlonia Marbles Exhibition to your tour, please indicate this at check out by adding the additional ticket to your cart. Visiting the exhibition requires a reservation and a pre-purchased ticket so please let us know at time of booking that you would like to include the Exhibit.
Where You'll Start
Tour Experts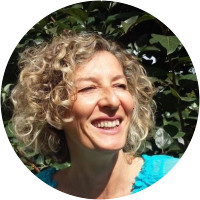 Cecilia is an art historian and a native Roman with a Master's degree in Medieval and Renaissance art from the Sapienza University of Rome. Although her specialty is painting and decorative arts, she has a broad knowledge of the history of Rome and a personal passion for ancient history, which she shares on many antiquity-themed itineraries. Cecilia has worked actively in the past as a lecturer, teacher, and curator of exhibitions. She had been a staff member of the didactive service of the Vatican Museums, the Galleria Doria Pamphili and the Galleria Colonna where she still frequently consults. As a licensed guide for Rome and Florence and with a specialized teaching degree, she has more than 20 years of experience in leading highly-qualified tours.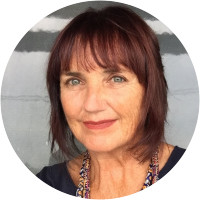 Liz, a native of San Francisco, California holds degrees in architecture from the University of California at Berkeley and Università degli studi "La Sapienza", Rome. She specialized in restoration and urban design. Her restoration projects have brought her to work in direct contact with the rich historical layers of Rome and Italy. She has been leading study walks for Context Rome since its beginning and has lived in Rome since 1988 practicing architecture, researching design and lecturing at university study abroad programs.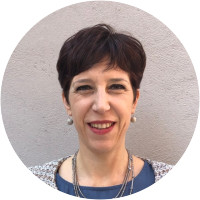 Sara is an art historian with doctoral degrees in Medieval and Modern Art History and Classical Antiquities. She is the author of a book, published by the Accademia dei Lincei, on the antiquities collection of Pope Julius II and has written various articles in important scholarly journals on the history of Renaissance and Baroque collections. More recently, she had published a book on some of the most famous paintings of Caravaggio in Rome which introduces a new interpretation of the works, based on philological data, and which is changing the way we look at this artist. For many years, she has combined her philological research with her work as a university instructor, museum educator and professional tourist guide.
Reviews can only be left by Context customers after they have completed a tour. For more information about our reviews, please see our FAQ.
This was our second tour with Livia. She is amazing!!!!
Oct. 21, 2019
The excursion was wonderful and we learned so much from Gregory that we had missed in a visit many years ago. Improve? Nothing.
Oct. 14, 2019
The description of the meeting place was very obtuse. It was right at the Capitoline Museum, why not say so? You had us looking everywhere else for the numbered spot. Richard was very knowledgeable, gracious, and entertaining. Would enjoy having him as a tour guide any time.
May. 27, 2019