Rome has something for everyone – art, architecture, history, and food. Your only challenge might be deciding which things to do in Rome since the city offers a wealth of astonishing activities and landmarks found nowhere else. If you're planning a Rome itinerary, here's our guide for maximizing your trip and seeing all that Rome has to offer.
Rome Itinerary: 3 Days in Rome
With so much to explore in the eternal city, it can be challenging to decide how many days the soak in its delights.. Whether you're planning to be in Rome for three days or three weeks, you can see the city like a local with an expert guide who has extensive knowledge of the city's culture, history, and how to get around in Rome, Italy. Our experiences are tailored to specific interests to ensure you get the most out of your tours, and ultimately, your trip.
Spend a day digging out Roman ruins with an archaeologist, experiencing the food and wine that Italy is famous for, or learning firsthand about the Renaissance from an art historian.
Context guides are local experts who are passionate about elevating your trip through experiences, connections, and conversations.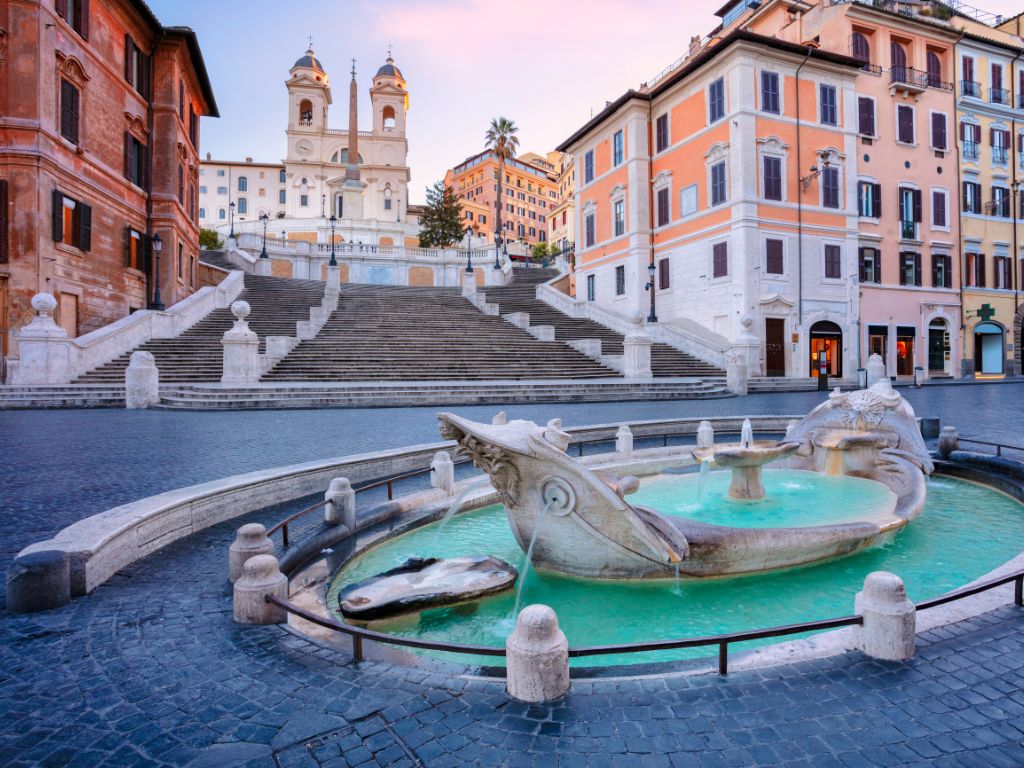 Day One in Rome
Experience the quiet expansiveness of the Vatican as it was meant to be seen with an Early Entry Vatican Tour. Avoid the hustle and bustle of the crowds and start your day with unparalleled access to the Vatican museums and Sistine Chapel before the daytime crowds pour in.
You'll get exclusive insights into the Vatican's rich palimpsest of history and art, and you'll have visited the ultimate Rome venue before most people have even had their morning cappuccino!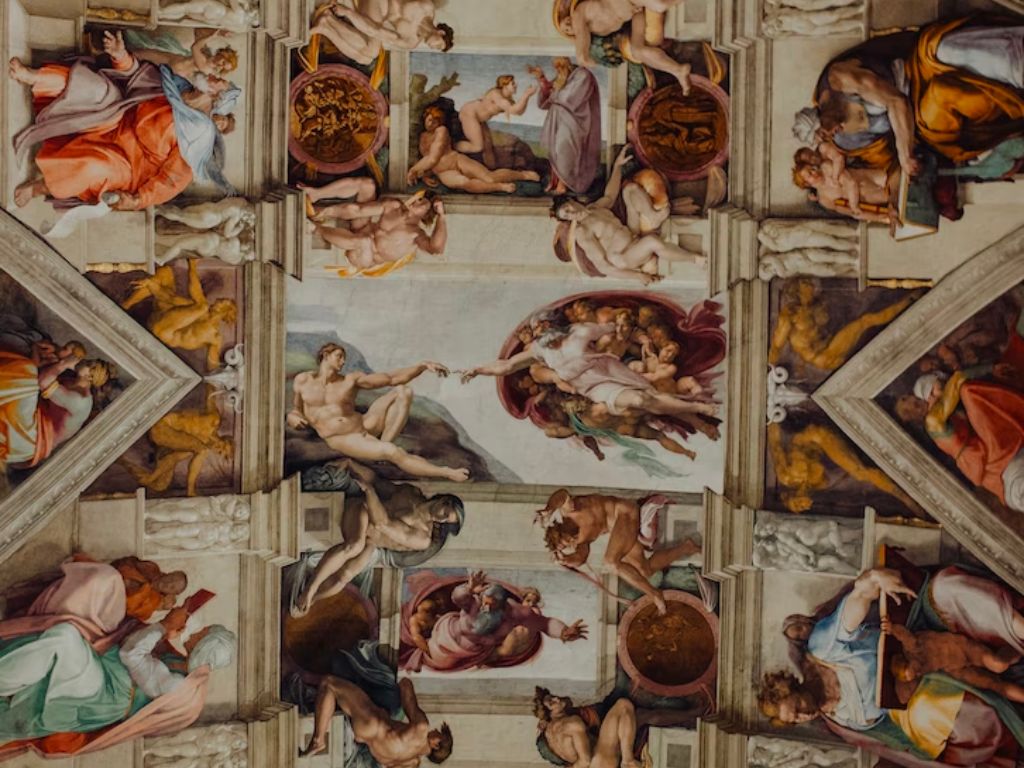 Spend the lunch hour reveling in Rome's vast array of food and wine options (then you'll understand the true "when in Rome" meaning), with no shortage of restaurants and trattorias available for your dining pleasure.
Once you've had your fill, get ready for your next adventure.
There's no better way to spend your first afternoon in Rome than on our Introduction to Rome tour, a three-hour excursion with a local historian. This experience is a perfect introduction for Rome first-timers or a great reorientation for returning travelers.
In three educational, engaging hours, you'll get a comprehensive look at the city's history and culture, different neighborhoods, and most famous sites.
The journey begins at the elegant Piazza del Popolo—the "People's Square"— at the intersection of Rome's three main historic streets. You will explore the neighborhood most commonly known as Tridente, or "Trident," and what remains of its imperial tombs and obelisks, medieval churches, and Renaissance palaces, including Palazzo Borghese. From there, you'll visit the Spanish Steps and discuss the history of this iconic Roman landmark from its unique origins to its present-day popularity.
What is a trip to Rome without a stop at the Trevi Fountain? Learn about its creation and design, as well as what water represents to the city of Rome.
Close out your expert-guided tour by exploring the Pantheon, one of Italy's greatest architectural wonders.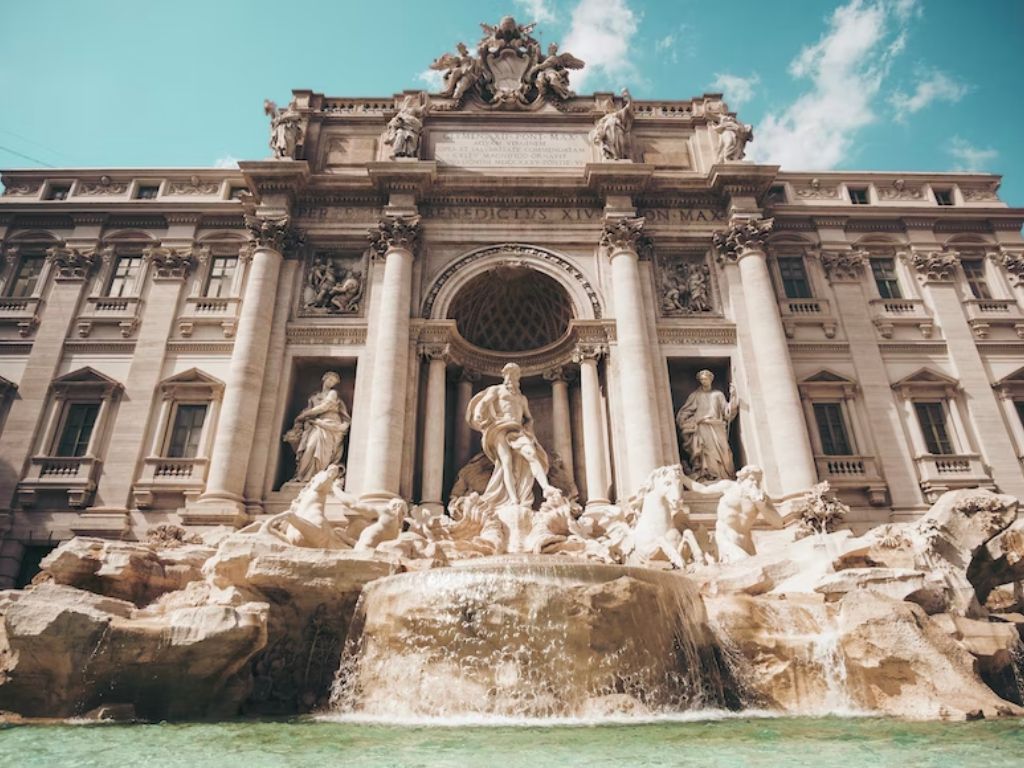 Rome attractions you'll visit with Context: Piazza del Popolo, Palazzo Borghese (exterior), Spanish Steps, Trevi Fountain, and the Pantheon (interior and exterior).
Day Two in Rome
You simply cannot visit Rome without a trip to the Colosseum. What is the best way to explore this incomparable historic site?
Our vote is Context's Roma Antica Tour, which includes tours of the Colosseum, Roman Forum, and Palatine Hill with skip-the-line tickets.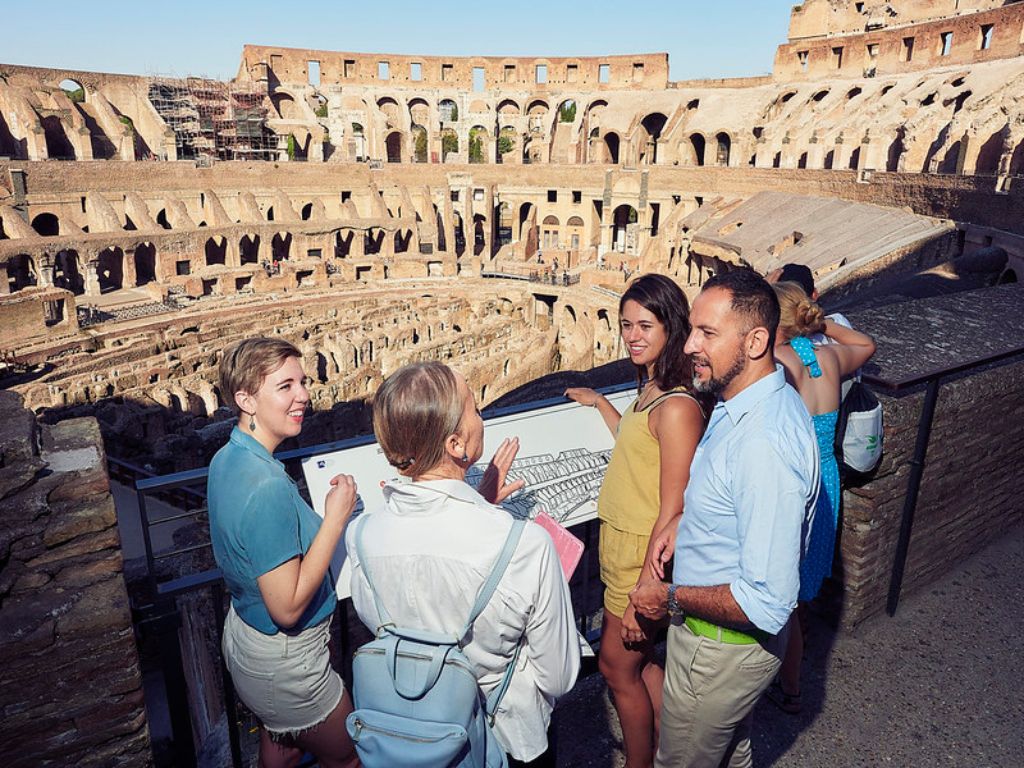 This half-day experience gives you exclusive access to the heart of the empire through visits to Rome's quintessential landmarks.
Accompanied by a leading archaeologist or classical historian, this tour is meant for any traveler seeking to uncover this essential sites.Our team has taken care of all the details, including skip-the-line access tickets, to ensure a seamless journey through these monumental landmarks.
The Colosseum gates await, ready to welcome you into the most iconic site of ancient Rome.
At the world's largest standing amphitheater, you'll hear incredible stories about the gladiatorial shows and public spectacles held here almost two thousand years ago.
Don't be afraid to get curious! Ask your guide in-depth questions about the construction of this wonder and the role it played in society, politics, religion, and history – that's the best part of visiting these historical sites with a local guide.
Next, you'll make your way down the exciting main street of ancient Rome, Via Sacra, and marvel at the major sites in the city center, including the Curia (senate house), and the temples, triumphal arches, and basilicas around the historical Forum Square.
End your tour by exploring Palatine Hill, one of the sites where the city first began, and delve into the legend of its founding in 753 B.C. by emperor Romulus.
You'll leave this tour with a deeper understanding of the rise and decline of a pivotal empire –and the many historical figures who once walked the streets of Rome.
If you're traveling with young ones, be sure to check out our Ancient Rome for Kids tour, for a family friendly walk through ancient Rome.
Day Three in Rome
If you're ready to experience the famous Italian saying, "pieno come un uovo" – which translates to "full as an egg," sign up for our Savoring Rome Food Tour.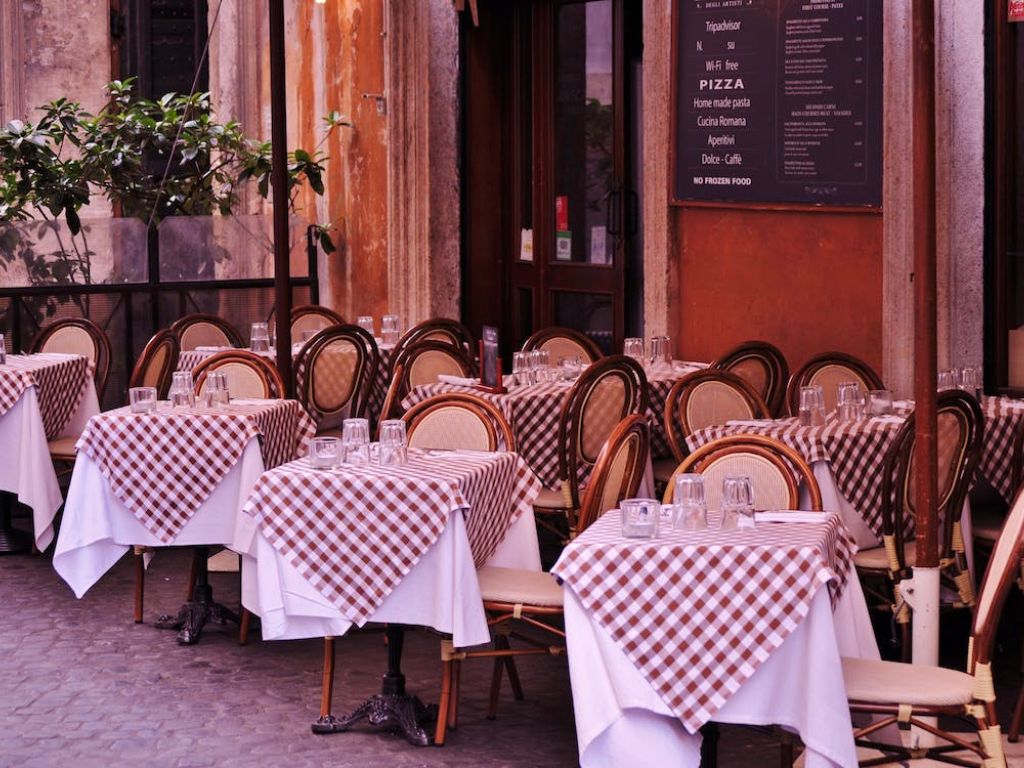 Rome is undoubtedly a beacon of culinary excellence in Europe, with a gastronomic culture dating back to ancient Roman times.
Experience its exceptional food scene with an equally exceptional guide – a food writer, chef, or culinary educator. Explore some of the city's delicious specialties, with an emphasis on its revered street food culture.
This is an educational experience designed to delight all the senses, by getting a taste of the city's food history and its recent outside influences. There's no better way to experience Rome's food culture than by tracking down the best coffee, chocolate, pizza, and gelato during the tour.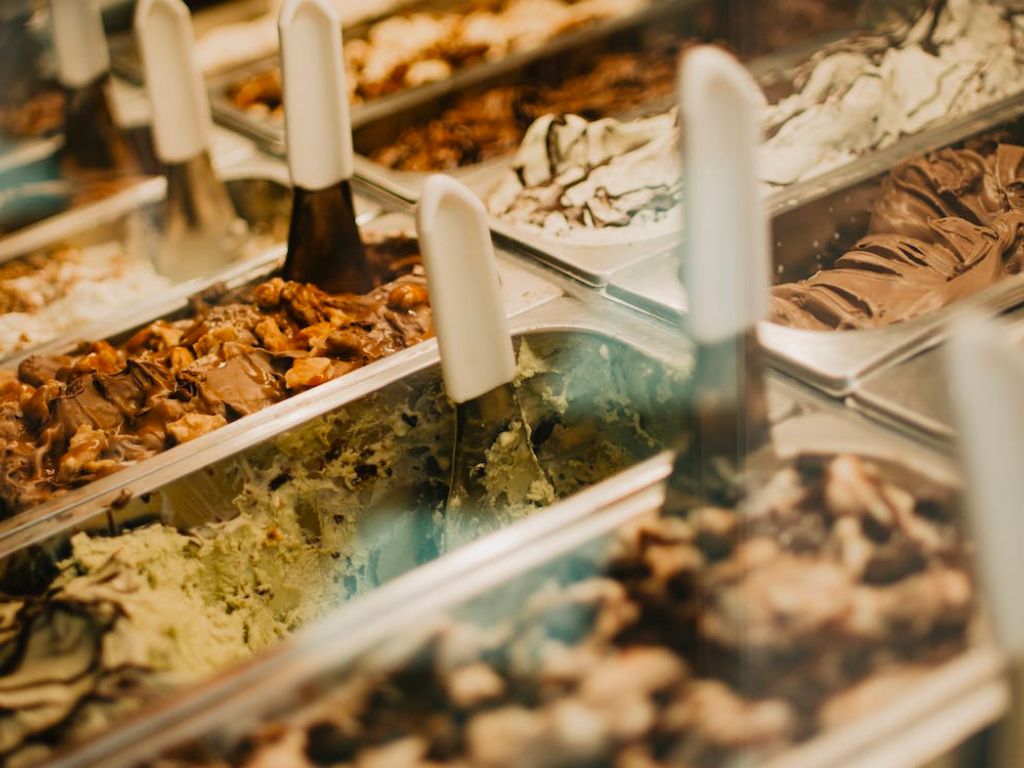 You'll meet with your guide and group near the Jewish Ghetto, where youcan sample some of Rome's legendary fried snacks, and possibly carciofi (artichokes). The tour will embrace the seasonality of Rome's food and features several local shops that illustrate the rich food culture of Rome.
Whether it be pizza, coffee, gelato, or biscotti, all of food you sample will teach you a bit more about the culinary tapestry that is integral to the cultural attitudes and history of the city.
It would not be a food tour of Rome without a coffee (or cappuccino) at a local coffee bar, where you'll learn about the history of coffee culture and the fierce rivalries that exist today between different coffee shops.
Next up: pizza! Enjoy thin-crusted Roman-style pizza and discuss characteristic varieties, especially the world famous pizza bianca.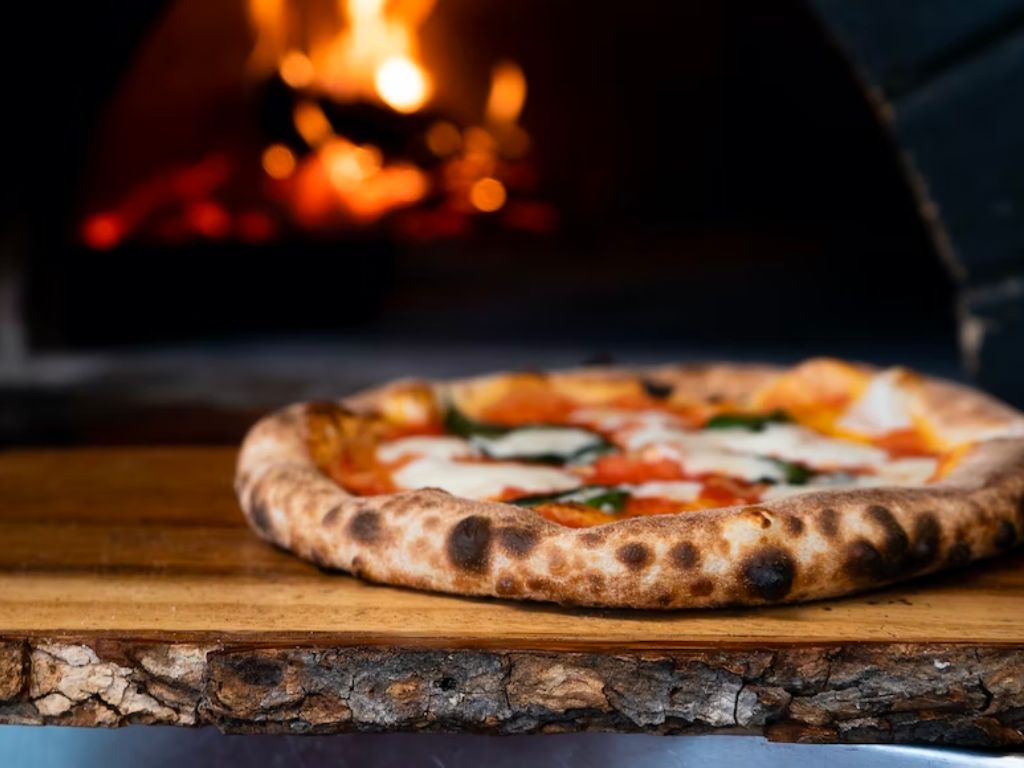 You'll end the tour on a sweet note at a family-run, artisanal gelateria featuring handmade gelato with fresh ingredients sourced from all over Italy.
At the end of the walk, you'll be more than just "pieno come un uovo" – you'll have an appreciation for the rich culinary traditions intertwined in the fabric of Rome. You'll also feel equipped to navigate Rome's cafes and restaurants like a native.
Rome Itinerary 5 Days
Ready for more than just a 3-day itinerary in Rome? Check out our Rome Itinerary for 5 days here. Mix and match our tours to curate an unforgettable experience. To expand your journey in Rome, we have 40 additional tours in Rome.
Rome in a Day Itinerary
Rome wasn't built in a day – but you can still take advantage of 24 hours in this incredible city! You can tour Rome in a Day with the Vatican or Rome in a Day with the Colosseum and truly make the most of your time in Rome.
Tour With Context
Context Travel is known for our scholar-led, immersive walking tours around the globe and our complementary suite of online learning that allows you to learn about a destination or topic before you travel.
Our tours are designed to give travelers a memorable learning experience, offering a new takeaway each time. Our tours are guided by PhD and MA level scholars and experts, who live to learn and teach others while doing so. Context is the only travel company that enables and encourages travelers to start learning about their destination - through Context Learning - before they even hop on a plane with live-taught online seminars and courses on art, history, and culture, which are often led by some of the same experts you'll find yourself meeting on a tour