The gastronomic scene in Lisbon has been on a meteoric rise as more and more world-famous chefs open up eateries in the Portuguese capital. Though many agree that the whole region seems to be one steeped in history and tradition, its cuisine is at the forefront of innovation. And for a country so big on Port wine production, it's almost required that there be outstanding cuisine to complete the degustation experience, from traditional fare to avant-garde new dishes with flavorful nuances.
When it comes to cuisine, Portugal has been quite underrated, especially taking into account how much it influenced the cuisine of other parts of the world during its golden age of naval exploration. So without further ado, here is our list of must-eat foods in Lisbon: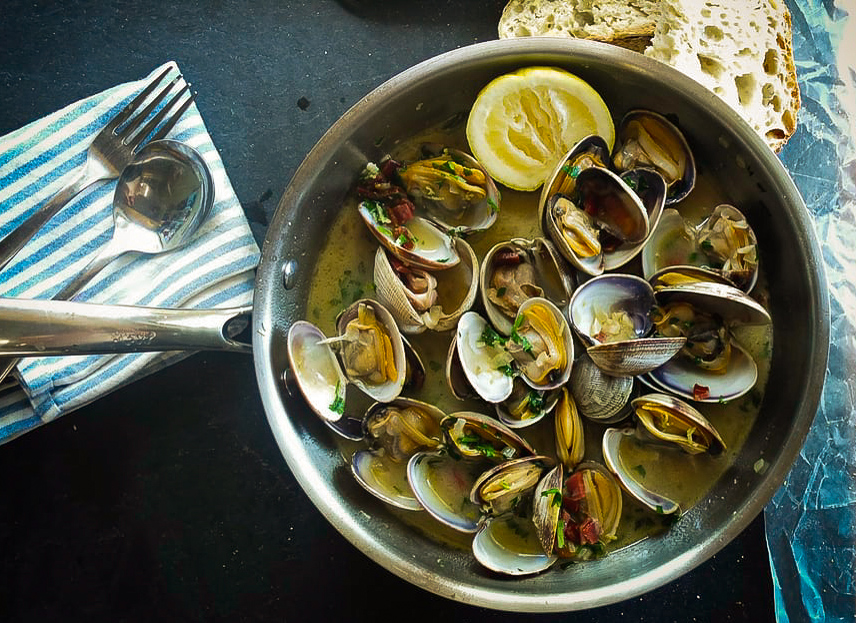 Petiscos
Most people are familiar with petiscos' more popular Spanish cousin, tapas. The whole concept of petiscos is that they are smaller versions of bigger dishes so that people can try different things without breaking their belt. Similar to their Spanish counterparts, Portuguese petiscos have a lot of variety —some restaurants take a basic approach with simple bar snacks, while others make a real effort to let the small dishes shine. Some of the most popular ones include Pica-pau, which are mouth-watering small chunks of meat marinated in garlic and Ameijôas à Bulhão Pato, clams in a decadent sauce served straight from the pot. Our favorite though is Peixinhos de Horta, meaning "little fish from the garden", which are deep fried green beans. This batter-fried dish was introduced to Japan in the 16th century and gave rise to…you guessed it, tempura!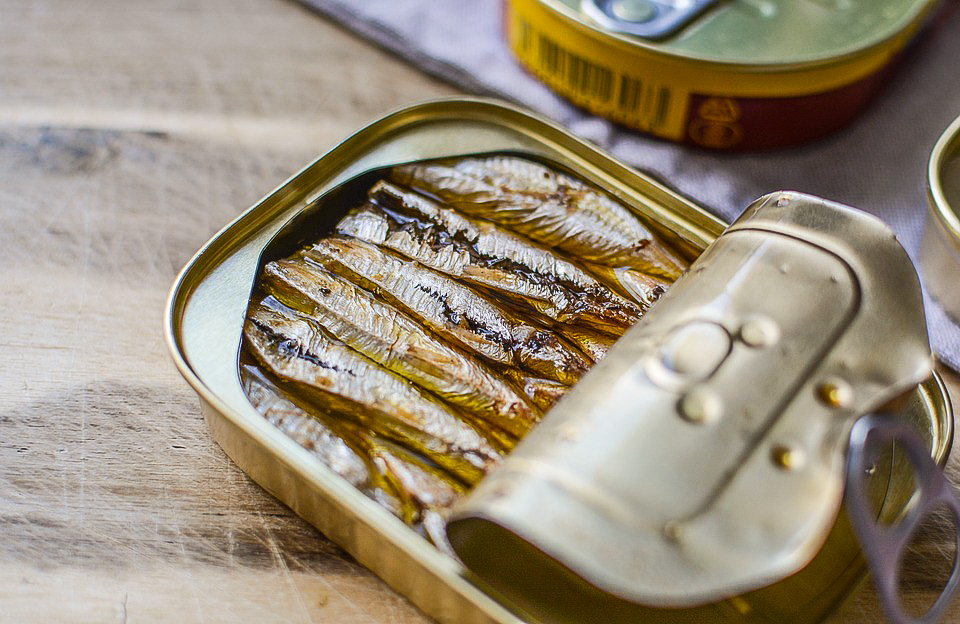 Oldest food in Lisbon: Sardines
Not all canned food has gotten the same big break as Campbell soup did because of a certain wig-donning American pop artist. While canned foods from the rest of the world suffer from a deservedly bad reputation, those in Portugal are rightfully considered a national delicacy. The Portuguese and sardines go back to a time before Portugal even existed. People living in the Iberian Peninsula began preserving fish with sea salt as early as classical antiquity, using clay jars as the preserving vessel. It wasn't until the latter half of the 19th century that they began to use tins. While the preservation method may have evolved, sardines and other preserved fish have always been an important food in Lisbon as far as locals are concerned. Preparations vary from basic olive oil to scrumptious marinades such as peri-peri and smoked lemon. The variety is so extensive that you will find whole stores devoted to the delicacy, with their shelves neatly stocked with cans of all shapes and colors. If you are lucky, shop owners will share their traditional Portuguese food recipes.
Heartiest food in Lisbon: Caldo Verde
Portuguese for 'green broth,' caldo verde is one of the traditional dishes that lies at the foundation of food in Lisbon. This recipe's history doesn't go quite as far back as that of sardines, but it is just as traditionally Portuguese. Potatoes, onions, collard greens, olive oil, and garlic make for a dish that is hearty, comforting, and flavorful—the pillars of a good soup. Many variations of this staple Portuguese dish exist because of how long it's been part of the national diet. As a bonus, it is also one of the healthiest recipes since collard greens are packed with vitamins, which makes it an even better dish to try while traveling.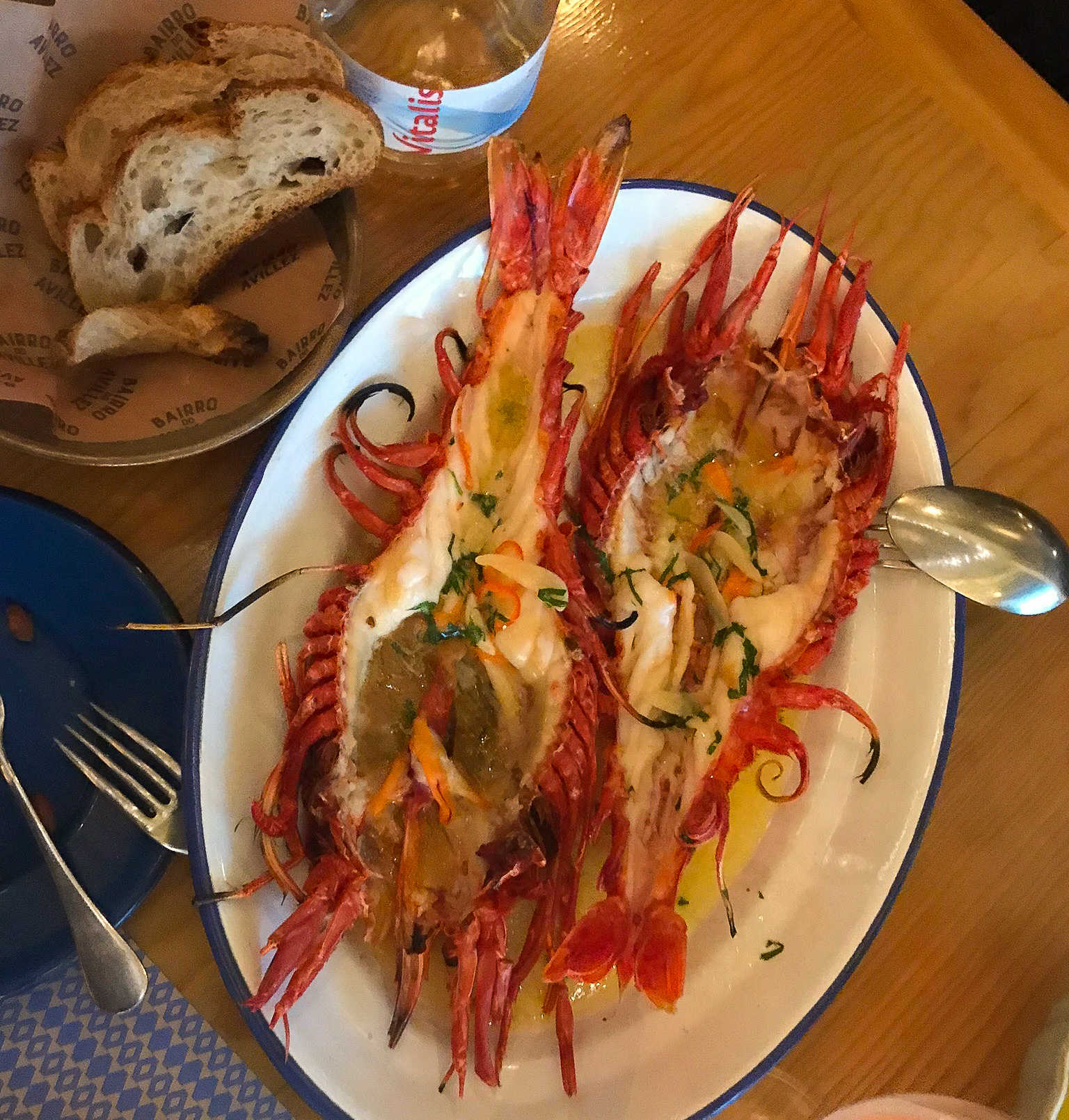 Carabineros Prawn
The perfection of these prawns is difficult to put into words, but we'll start with giant, red, flavorful, and meaty. Put these strikingly bright shellfish on your Portuguese food menu, and we promise it will change your whole perspective on food in Lisbon. A deep-sea species from the Eastern Atlantic to the Mediterranean Sea, the prawn's flavors are richer than their less colorful cousins and are commonly served salted and then grilled. While the meat-packed tail is certainly considered the main attraction, the prawn's head packs the most complex and buttery flavors. Chefs are in on the secret and waste no part of the crustacean, using the head for creamy stocks and sauces. Make sure to catch one (or two—even three or four) if you see it on your dinner menu. We recommend making a reservation at one of the coolest restaurants in town, Bairro do Avillez, to try this delicacy.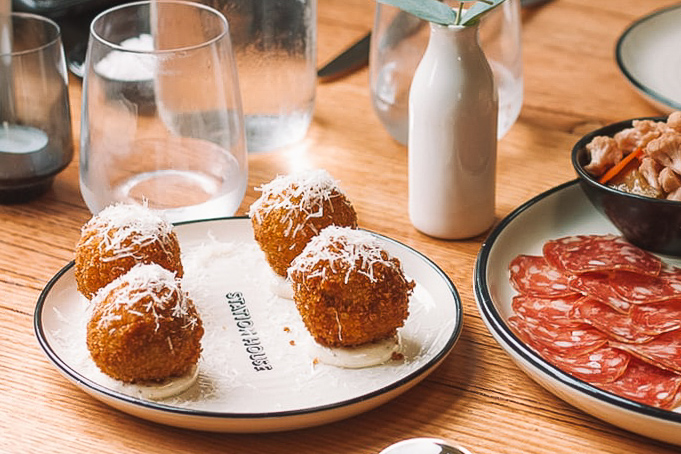 Bolinhos de Bacalhau
Salt cod or Bacalhau is a ubiquitous ingredient in Portuguese cuisine, so it's no surprise that Bolinhos de Bacalhau (Cod croquettes) is one of the most delicious appetizers on Portuguese food menus. Like most popular Portuguese foods, Bolinos is a simple dish made with simple ingredients—potatoes, eggs, onions and parsley form the base of these satisfying bites. Restaurants create their own unique variations of the simple dish, so you will never have two that are exactly alike, meaning more reason to sample plenty on your trip.
Polvo à Lagareiro
Polvo à Lagareiro takes after the more traditional Bacalhau à Lagareiro. The Lagareiro method includes boiled or baked potatoes that are smashed, salted and tossed with seafood in olive oil with cilantro and other herbs. The dish is as flavorful as it is visually impactful—nothing like cutting into a glistening grilled octopus on a heap of tender potatoes. Done right, the texture of the octopus should be slightly chewy but mostly tender. While bacalhau boasts a centuries-long history in Portugal, we like polvo (octopus) for its interesting texture and welcome it as part of a more modern era of food in Lisbon.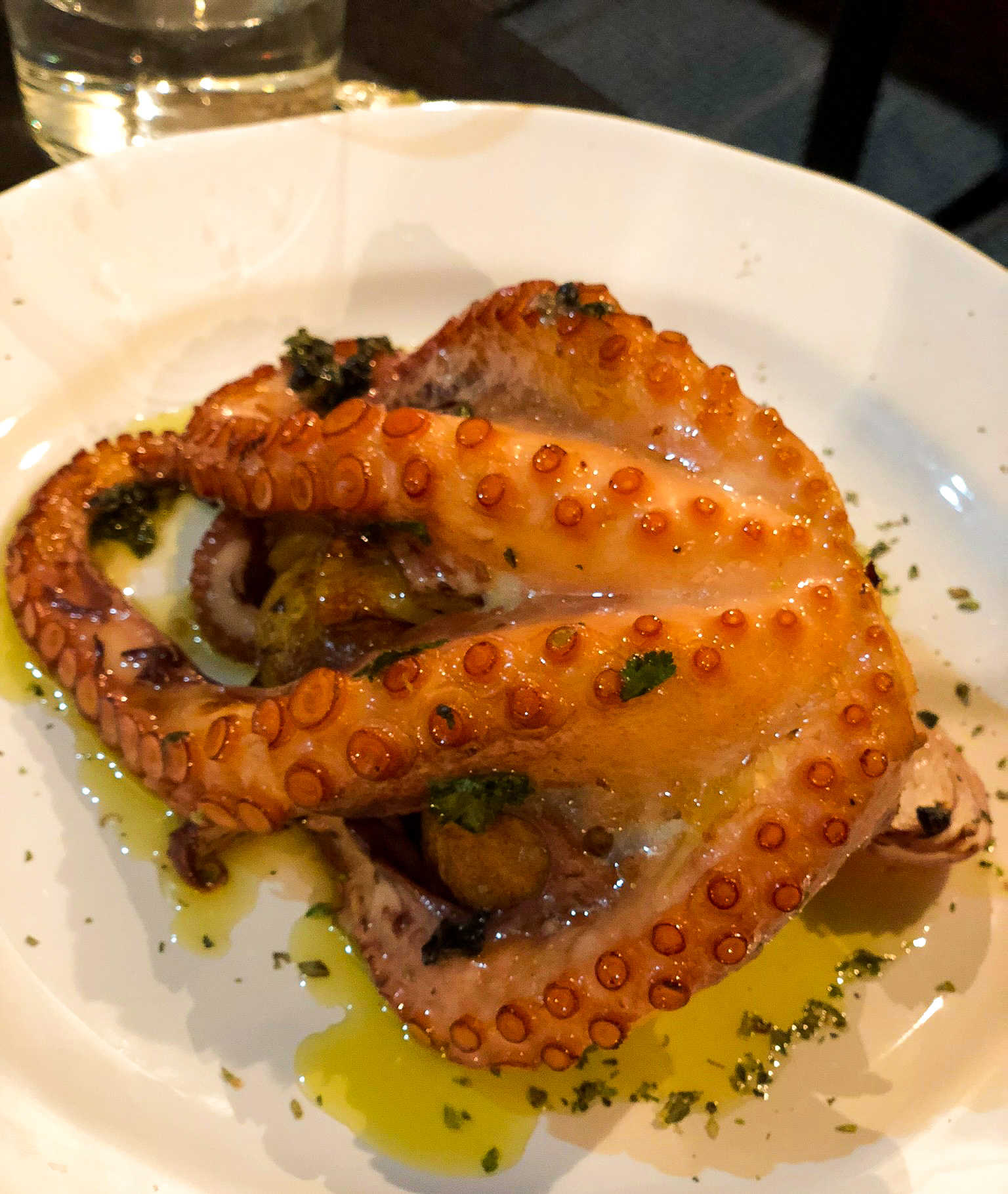 Most festive food in Lisbon: Leitão
Leitão is the Portuguese word for suckling pig (sorry for our vegetarian and vegan friends). It is one of the most delicious dishes in the country and goes great with a glass of Espumante, or Portuguese sparkling wine. The piglet is spit-roasted in a wood oven and continuously basted with a paste of garlic, bay leaves, pepper, salt, and pig fat. This technique ensures that the pig will have crispy skin while the juices are retained in the meat. Leitão is common for festivities, so if you find yourself in the city during Christmas, make sure to book a holiday table to enjoy one of the most beloved foods in Lisbon.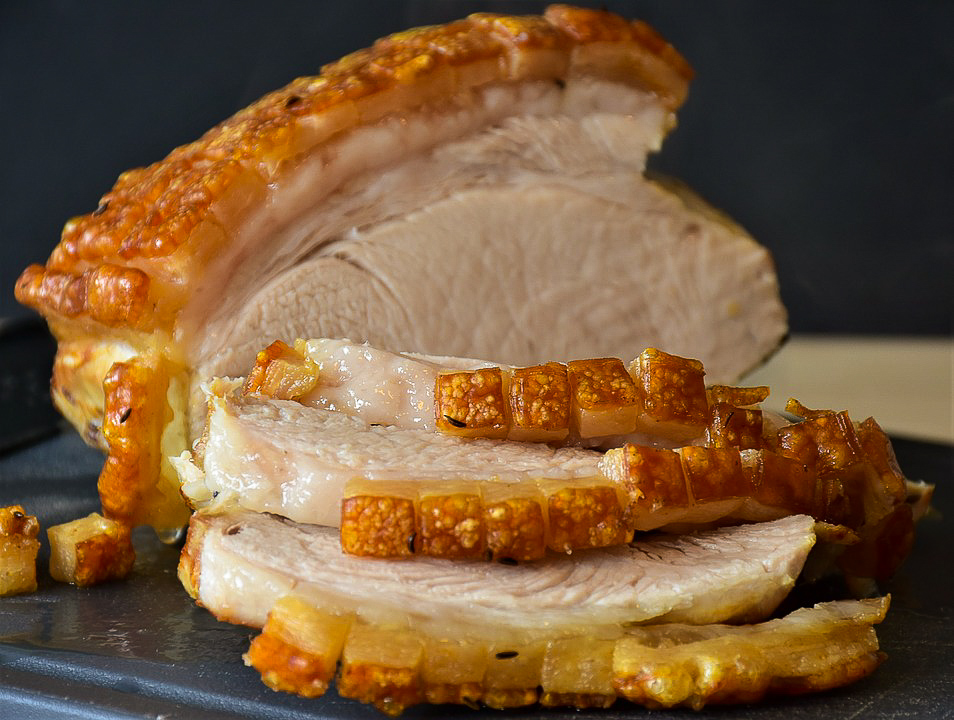 Most well-traveled food in Lisbon: Pastéis de Nata
The Portuguese pastry that took Asia by storm, Pastéis de Nata is firmly linked to Lisbon's history in more ways than expected. A native pastry that has become a quintessential food in Lisbon, the custard treat was first made in the 18th century by Catholic Monks in the Hieronymites Monastery from the large number of yolks left over from the egg whites used to starch religious habits.
In the aftermath of the Liberal Revolution of 1820, religious orders began to dissolve. Hence, monks at the Monastery sold their pastéis de nata until the order was closed in 1834, and the recipe was sold to a nearby sugar refinery. The owners later opened the most famous destination for pasteis de nata, Pastéis de Belem. The store is now run by descendants of the original owners and sits three minutes away from the monastery that first gave the pastry its form.
Though it's hardly a mystery how the sweet egg tarts got to be such a popular dessert and dim-sum dish in Macau, Hong Kong, Taiwan, and mainland China, it is interesting to ponder the journey that certain foods take in the context of colonialism. Join our expert tour guides in this discussion as you savor the delightful dessert on our Food in Lisbon Tour.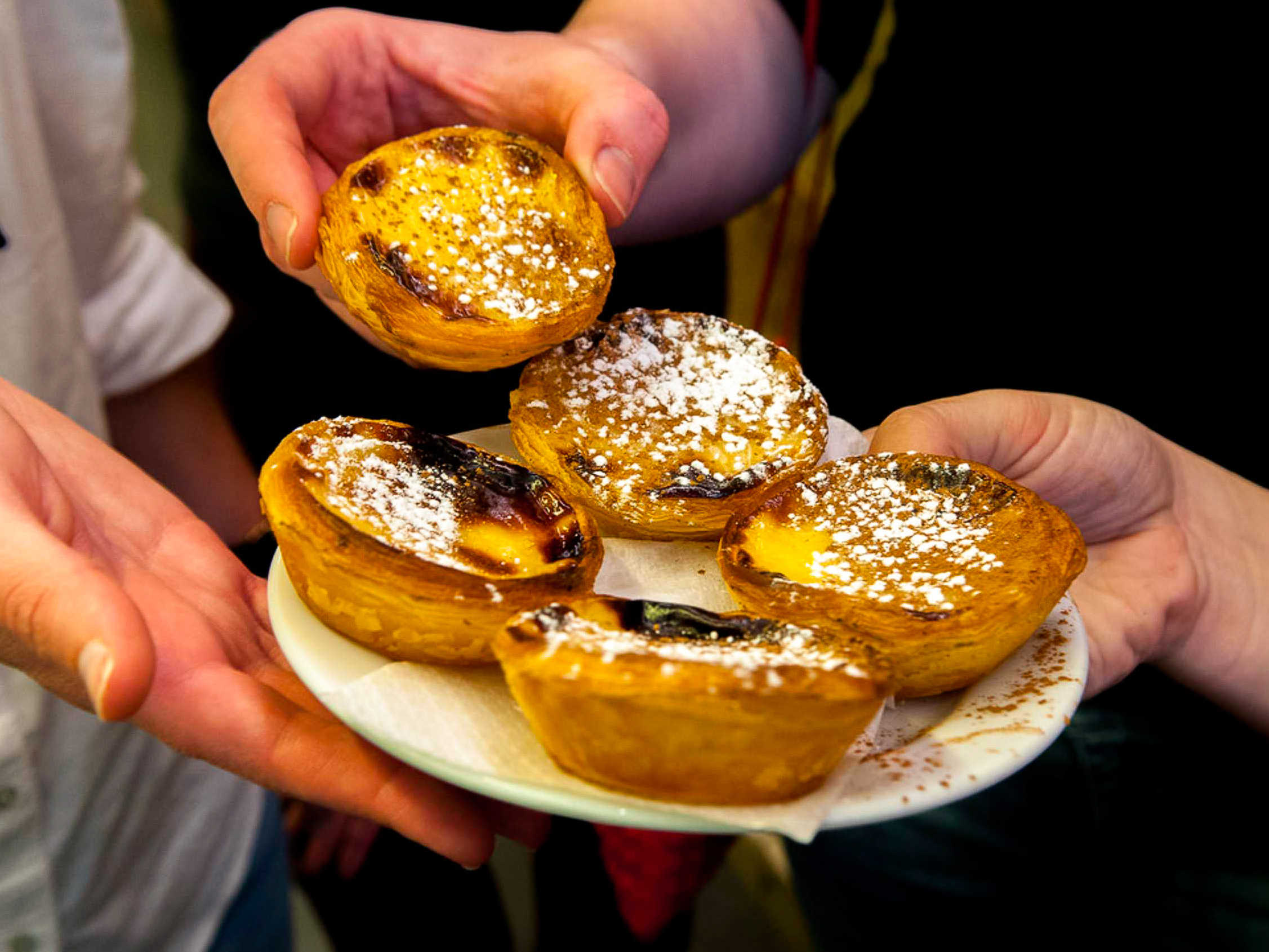 Most underrated food in Lisbon: Passionfruit Gelato
The unsung hero of Lisbon, Santini's Gelado in Chiado is the best place for a scoop. Made with fresh ingredients, you can find classic flavors and elegant creations special to the brand, like white chocolate with lime, caramelized red fruits, and our favorite passion fruit or maracujá. The tart flavor of passion fruit is complex, just like its journey across the globe, and that's what we love about it. It is a fruit of the tropical flower passiflora edulis, and as you might expect, is cultivated not in Portugal but in Brazil, a former colony. The Portuguese handle passion fruit particularly well, so your trip wouldn't be complete without trying some passion fruit gelato! A refreshing end to tie up a rich journey of food in Lisbon.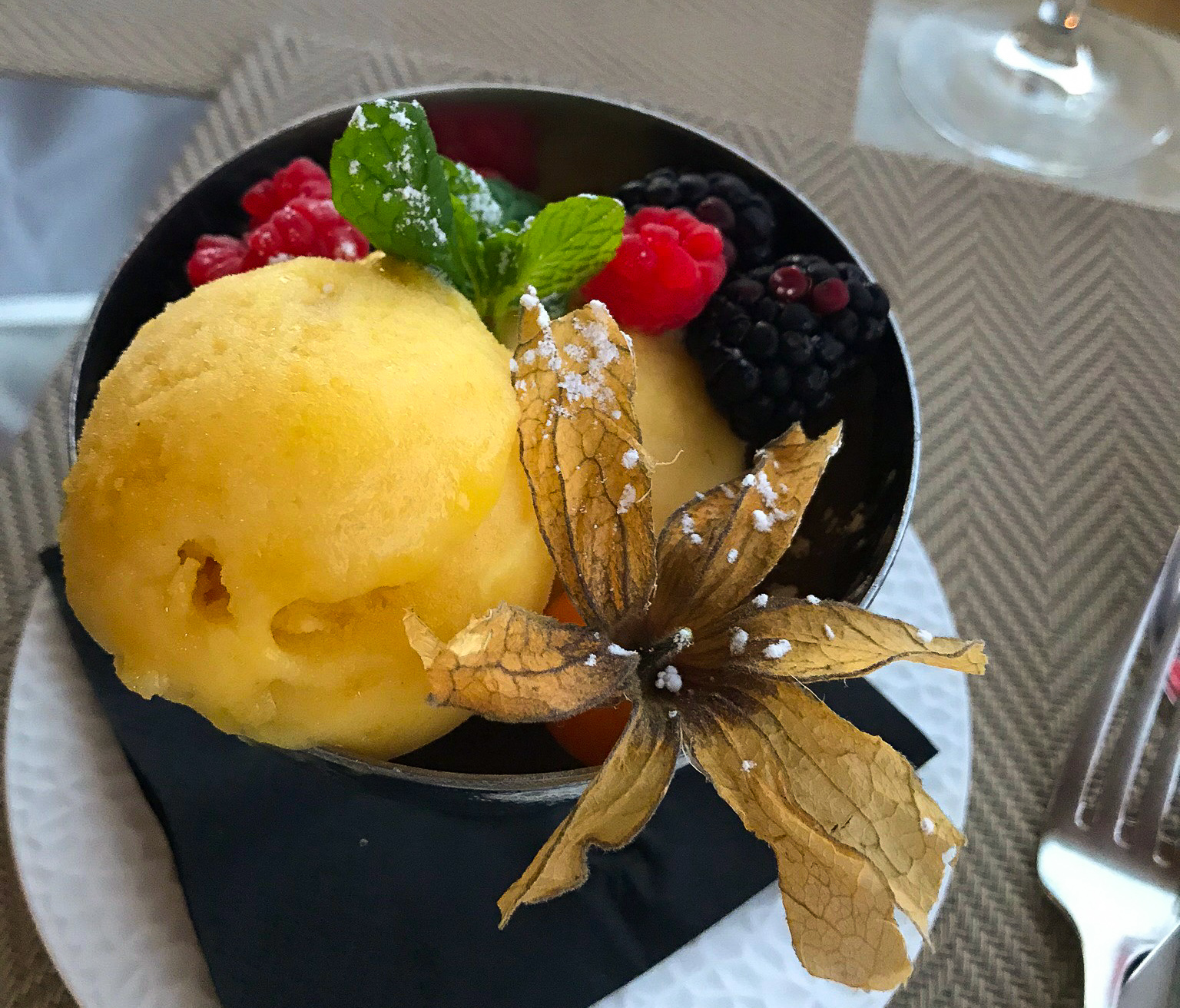 Frequently Asked Questions about Lisbon's Food Scene:
What is Lisbon famous for food?
Lisbon is famous for its delicious seafood. Because the city is nestled along the Atlantic coastline, its fishermen have access to a wide variety of fresh fish and shellfish. Travelers can enjoy traditional grilled sardines, caldeirada (a fish stew), and arroz de marisco (seafood rice) throughout the city.
What is the national dish of Lisbon?
The national dish of Portugal is considered to be Bachlhau, which is a salted cod that can be prepared in hundreds of ways. Two popular Bacalhau dishes in Lisbon include Bacalhau à brás (shredded cod with fried potatoes and onions) and Bacalhau com natas (cod with cream).
Where to eat typical food in Lisbon?
Mercado da Ribeira is one of the most popular destinations for food lovers visiting Lisbon. The market is indoors and offers an enormous variety of typically popular local foods to try – including many kinds of seafood, grilled meats, and traditional pastries and sweets.
What is Portugal's main food?
Portugal's main food is seafood dishes like Sardines, Cod, Tuna, Octopus, shellfish, and so on. Oftentimes, these fresh catches are served simply – grilled and presented with olive oil and lemon.
Other stories you may be interested in:
Want to learn even more with a local expert? Get a comprehensive view of Lisbon with one of Context's walking tours, or learn more about your favorite destination or topic with our online courses and seminars.