When you're planning your next vacation, you're thinking of a million different things: what city to visit, what neighborhood to stay in, what sites to visit, what restaurants to book, and more importantly, what tours to take. Since you've ended up on this blog post, it's safe to say that you've got your heart set on Rome. And what a great idea it is! From the expansive history of the Colosseum to the awe-inspiring ceiling of the Sistine Chapel, visiting Rome is full of excitement. We understand that planning can get overwhelming, so we're here to help.

Rome Itinerary: 3 Days in Rome
Whether you're visiting Rome for 3 days or 3 weeks, you can elevate your trip to Rome with a local expert and storyteller who will guide you through Rome's culture, history, and experiences. Dig out Roman ruins with an archaeologist, taste Roman traditions that date to the days of gladiators with a food expert, or join an art historian who will bring the Renaissance to life. Experience more than you ever thought possible, and fill your 3 days in Rome with Context.
Day One in Rome
We'll kick off our first day with a Rome Food Tour. We'll satisfy our cravings with our Savoring Rome Food Tour, where we'll sample and learn about Rome's most cherished food traditions - did someone say coffee, chocolate, pizza, and gelato?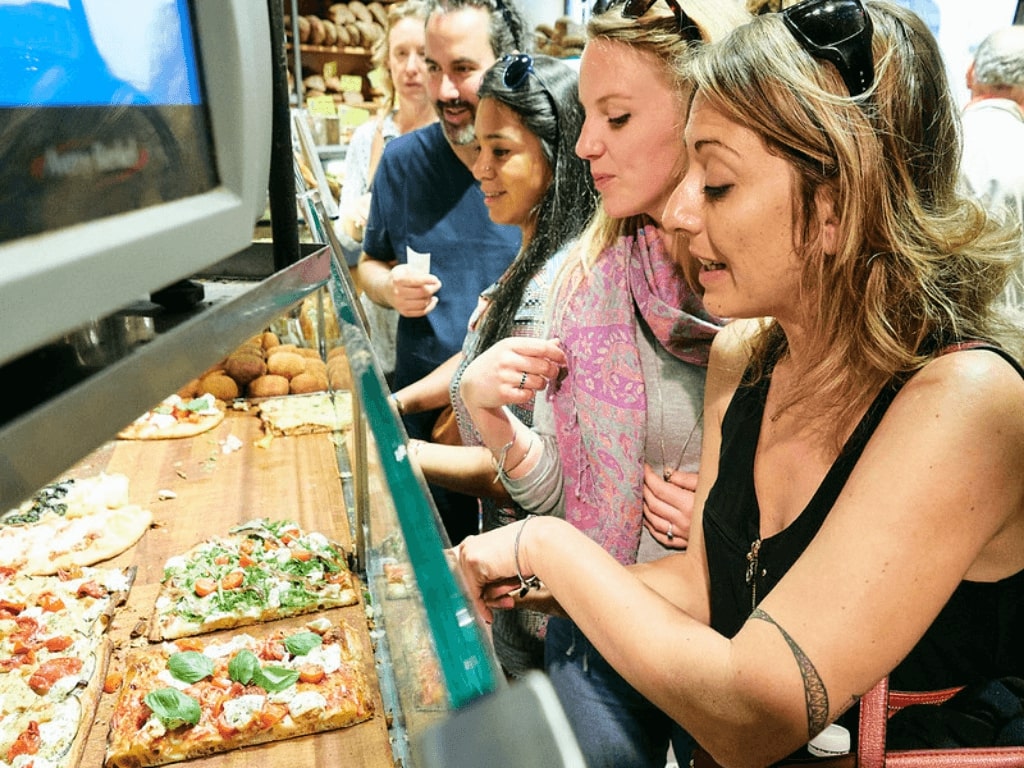 Plus, it's not a real Italian vacation if you don't explore a culture's cuisine! On this food tour, we'll check out Campo de' Fiori and the Jewish Ghetto Neighborhood, while visiting artisan food shops on the way. Our tour will vary depending on the season and on what we like (and don't like) to eat. At the same time, we'll visit different local shops that illustrate the rich food culture and history of Rome.
In the evening, we'll opt for a 2-hour twilight tour of Rome - an evening passeggiata - which is a traditional Italian stroll in the late hours of the day taken to appreciate the city and rub shoulders with fellow citizens.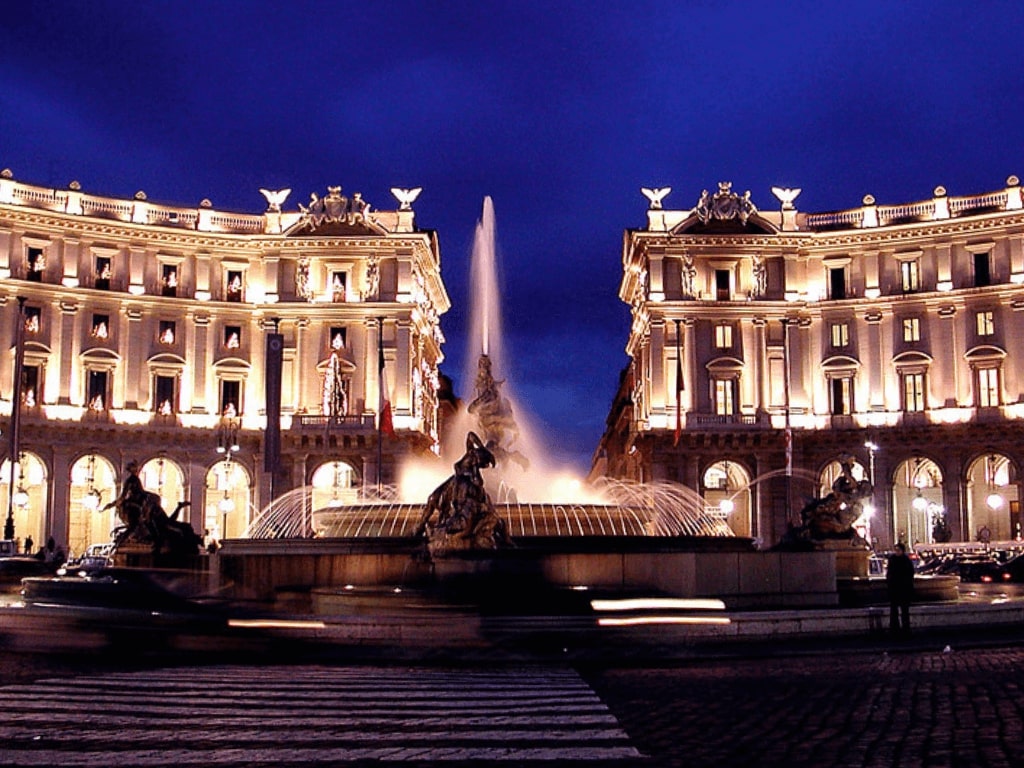 Enjoy the serene moments of the waning sunlight in the company of a local insider who will take us through the magical areas of Campo dei Fiori, Piazza Navona, Santa Maria della Pace, Chiesa Nuova, and Ponte Sisto. Not only will we discover the city at its most glorious time, but we'll get a solid, broad introduction to life in Rome.
Rome Attractions We'll Visit With Context: Campo de' Fiori, Jewish Ghetto Neighborhood, Piazza Navona, Santa Maria della Pace, Chiesa Nuova, and Ponte Sisto
Day Two in Rome
On your own, exploring Rome in a day is not an easy task. To absorb everything the Eternal City has to offer in all its intricacies, you need a perfectly curated itinerary that allows you to visit the sites you need to see. Day 2 is when we'll get to the historical meat of Rome, a city teeming with historical landmarks and archaeological digs. This day will center around exploring Rome in a Day, with Colosseum Access. From beginning to end, you'll get a sense the Eternal City's deep layers, unearthing strata upon strata of Roman identity. Discover the home of the Roman gladiator and stand amongst the ancient Roman ruins.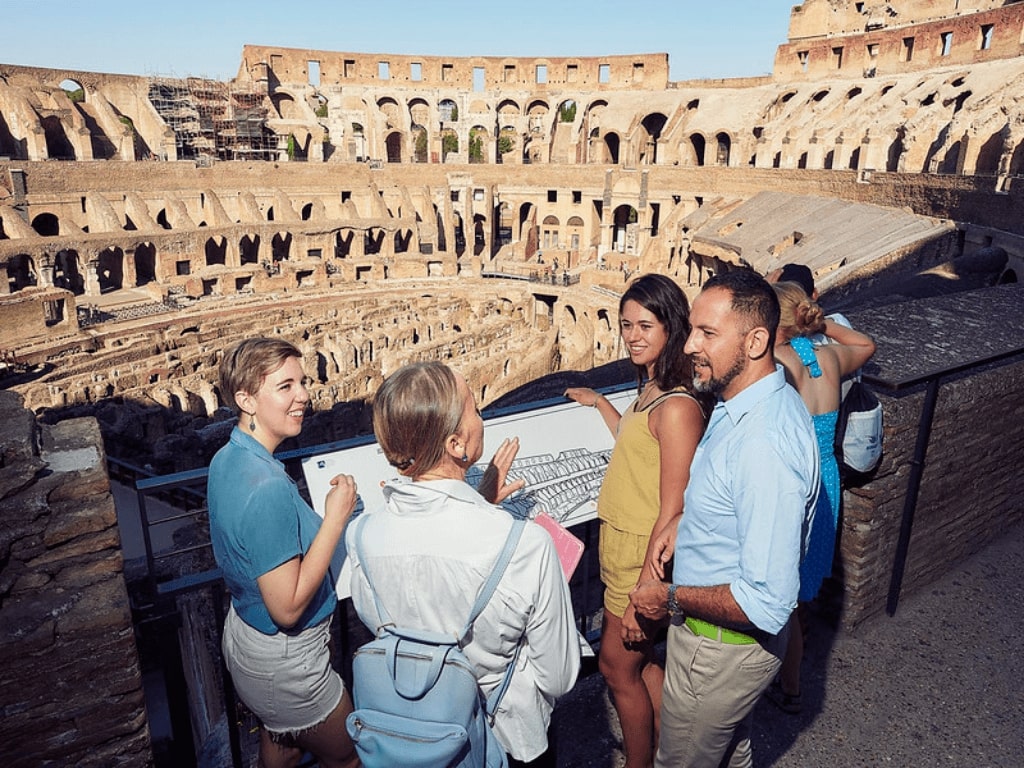 Understanding who the Romans were requires traveling back in time to the active days of the Colosseum. You'll start the tour of Rome in a Day here where you'll marvel at ancient Roman engineering, learn about the transformations the amphitheater has endured, and if you're completely still, you might hear the cheers of the brutal Gladiatorial fights.
After the Colosseum, you'll head over to Centro Storico to view other famous sights like the Trevi Fountain, the Pantheon, and the Spanish Steps. We'll also explore lesser-known sites and discuss their importance in Rome's history.
Rome Attractions We'll Visit With Context: Pantheon, Colosseum, Palatine Hill, Roman Forum, Spanish Steps, and Trevi Fountain
Day Three in Rome
Saving the best for last, we'll immerse ourselves in the world-class art and history of Vatican City on our 3rd day in Rome. We'll kick off our final morning in Rome with our Vatican Highlights Tour, which includes visiting the Sistine Chapel and Vatican Museums with skip-the-line tickets.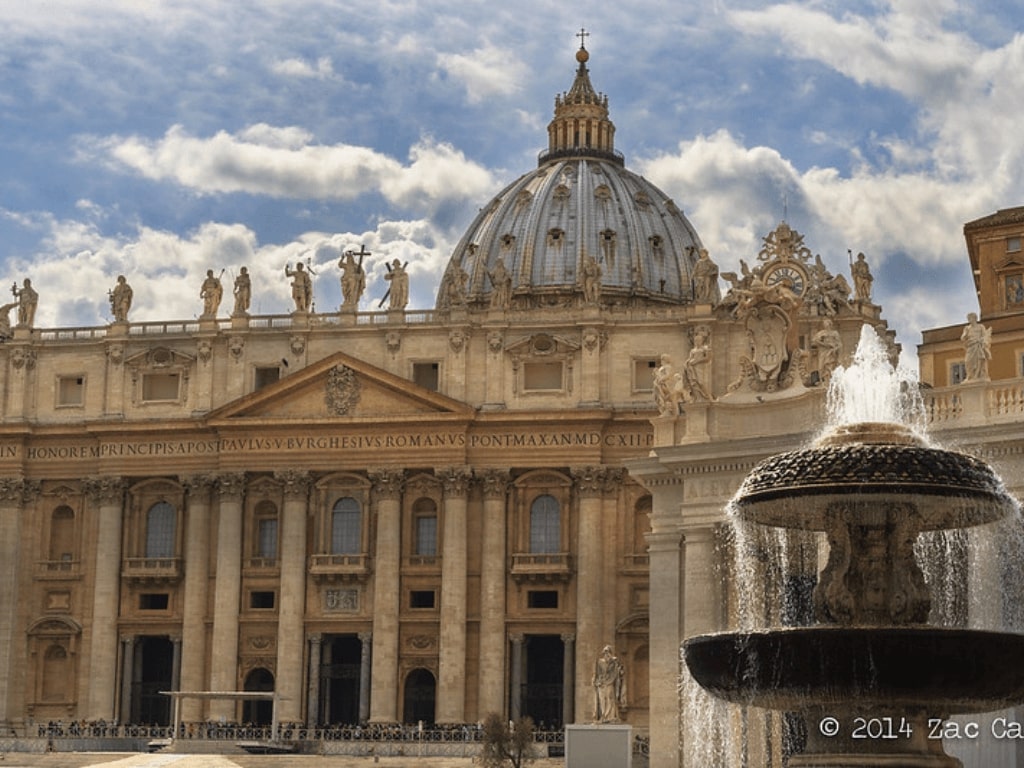 This expert-led tour visits the Vatican Museums only, delving into the Sistine Chapel, Raphael's rooms, and more. You'll get an in-depth, eye-opening perspective of these world-renowned collections with the guidance of an art historian who has spent years poring over Raphael, Da Vinci, Caravaggio, Michelangelo, and other Renaissance legends. Immerse yourself in the Vatican treasures, including the breathtaking Sistine Chapel, and get a true sense of the papacy's sheer influence.
If you've got the time, we recommend pairing this with our 3 hour St. Peter's Tour - covering the Basilica and Treasury museum - for a truly holistic, in-depth Vatican experience.
In the evening, we'll wine down with our Wines of Italy Tour - debatably the best way to wrap up our time in Rome. During this wine tour and tasting, we'll learn about the varietals and techniques unique to the Italian peninsula with a trained sommelier at Rome's finest enoteche, or traditional wine bars. We'll get an in-depth tutorial on production methods and regional differences at a local winery before our tasting, allowing us to sniff out the differences between varietals and hone our palates for our tasting. During our Rome Wine Tasting, the guide will help you navigate the wine lists and explain the characteristics of each region's varietals and the importance of food pairing. In pairing a selection of wines with appetizers, we'll have the opportunity to explore the local region around Rome or go farther afield to sample wines from Tuscany, Sicily, or Le Marche.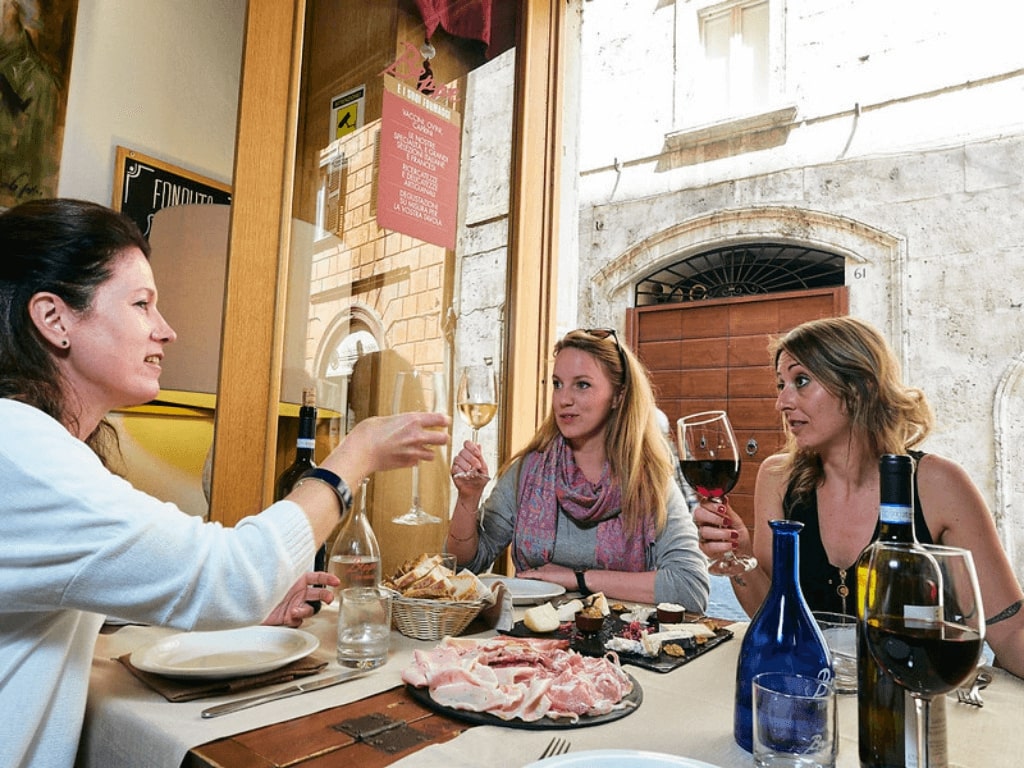 Wine tasting can be complex, especially when learning about the nuanced differences in wines across the different regions in Italy. With this tour, Context does what it does best: gives travelers the power of knowledge and true context on their favorite cities, subjects, and interests.
Rome Attractions We'll Visit with Context: Vatican Museums, Sistine Chapel, a local winery and Rome's most traditional wine bar
Rome Itinerary 5 Days
Though this blog post covers a 3-day itinerary in Rome, we've got the perfect Rome Itinerary for 5 days here. This curated collection of tours can be mixed and matched to create the perfect itinerary for your holiday. To expand your journey in Rome, we have 40 additional tours in Rome.
Rome in a Day Itinerary
Only in Rome for a short visit? Our multi-day Rome itineraries may not be of much help, but our Rome in a Day Tour will be! You can tour Rome in a Day with the Vatican or Rome in a Day with the Colosseum and truly make the most of your time in Rome.
With Context
Context Travel is known for our scholar-led, immersive walking tours around the globe and our complementary suite of online learning that allows you to learn about a destination or topic before you travel. Our tours are designed to give travelers a memorable learning experience, offering a new takeaway each time. Our tours are guided by PhD and MA level scholars and experts, who live to learn and teach others while doing so. Context is the only travel company that enables and encourages travelers to start learning about their destination - through Context Learning - before they even hop on a plane with live-taught online seminars and courses on art, history, and culture, which are often led by some of the same experts you'll find yourself on a tour with!

Other blog posts you may enjoy: