Tour Details
Tour Description
Our Vatican Collections tour with skip-the-line tickets allows us to explore these galleries in greater detail (and bypass the crowds so we get in sooner). We'll visit the Vatican Museums only, delving into the Sistine Chapel, Raphael's rooms, and more, with an expert in art history. This three-hour tour provides an immersive look into the Vatican's treasures. We recommend pairing this with our
St. Peter's Tour
for an in-depth Vatican experience.
Although the exact course of the tour depends on our guide's specialty, our interests, and what galleries might be open that day, we often begin our time together with the chronologically arranged picture gallery known as the Pinacoteca. This is a great place to start because the paintings and other artworks included here provide an excellent overview of art history from the late medieval to high Renaissance periods. From here, we'll traverse the halls of the Vatican palaces, visiting the most important rooms of the museums, until we reach the Sistine Chapel. As we walk, we'll discuss the cultural and artistic climate in which Michelangelo worked painting the ceiling and later the Last Judgment, preparing ourselves for the exquisite artistic craftsmanship we'll get to see now.
Miscellany
Please note that due to COVID restrictions, it is not currently possible to pass from the Vatican Museums to St Peter's Basilica directly, visitors must exit the Museums and walk around the Vatican City walls to enter St Peter's from the main door. This is subject to change as rules are revisited in Italy.
To assist you in planning your trip to the Vatican, we have created an informative resources page -
How to Tour the Vatican
.
Please keep in mind that the Vatican is generally more crowded on Mondays, Wednesdays, and Saturdays. It is best to book this tour on a Tuesday, Thursday, or Friday, in the early afternoon when the morning crowds are more likely to have thinned out.
Note: People with disabilities may be entitled to free entry to the Vatican Museums. Please contact us to find out if you qualify.
Further Explorations of The Vatican
Note:
This tour is often coupled with our
St. Peter's Tour with Historian
, a three-hour tour in the Basilica and Treasury museum. Together they create a more in-depth, 6-hour experience.
Additional Reminders
Important: While our visit includes advance reservations to the museums, the Vatican Museums are extremely popular. Due to COVID-19 regulations, we will need time to pass through the security checkpoint and temperature check. Masks will be mandatory inside as will social distancing. Therefore, we may spend a few minutes at the beginning of the walk waiting in the reserved entry line, during which time our guide will provide an overview and contextualization for the walk. No time will be wasted.


Note: If you are a family with children under 12 we highly recommend that you book our
Vatican for Kids Tour
.
FAQ
What is a private tour?
Our private tours are limited exclusively to travelers in your party. They are designed to provide a learning experience that is completely tailored to you and your traveling companions. Private tours give you more flexibility with scheduling (you decide when the walk best fits in your trip), the ability to tailor your itinerary (we'll work to match the itinerary to the interests and dynamics of your group), and more personalized time with your guide.

What is a small group tour?
Our small group tours cover many of the same itineraries as our private tours, but they place you with other travelers. They operate on a pre-scheduled calendar, and are designed to provide an opportunity to engage with and learn from other travelers.

Does this walk "skip the line"?
Yes, we use a reserved, timed entry to bypass the ticket line at the entrance. Context, like all other registered tour companies with special accounts at the Vatican, can enter without waiting in the general entry line. You, as well, can make a reservation individually for a timed entrance, through the
Vatican's website
. Despite some marketing efforts from other tour companies, using the reserved entrance, and "skipping the line" does not alleviate the biggest difficulty in visiting the Vatican: the crowds. The most important consideration is timing your visit to avoid large tour groups and cruise ships. We schedule our walks to try and find the best conditions inside the museums.
Do people with disabilities pay to enter the Vatican Museums?
Do you do tours of the Scavi under the Vatican?
No. These are organized by the Vatican itself. You need to email them directly at uff.scavi@fabricsp.va.


How can I participate in the Papal Audience?
The Pope addresses a general audience every Wednesday at 10 am. You can make reservations through us by looking under Concierge Services or you can call the Vatican prefettura at +39 06.69883017. The prefettura also has an official website, which can confirm the dates of the scheduled audiences. Be forewarned that the Papal address creates a "stadium-style" spirituality. It's not the intimate engagement that people may expect, as hundreds of pilgrims are in attendance within St. Peter's square.


What is the dress code inside the Vatican buildings?
Both St. Peter's and the Museums are considered holy places. Men should wear slacks, and women should wear slacks or skirts below the knee. Shoulders must also be covered. If you are intent on wearing spaghetti straps or a halter-top, bring a shawl and expect to keep it around you. Shorts above the knee are not allowed on anyone, including children. These rules may seem unduly strict, but remember, you are a guest in the Vatican.


What are the best days/times to visit the Vatican?
The best times to visit the Vatican Museums are the late afternoon, Tuesday, Thursday, or Friday. That's not to say you couldn't go other days, these just happen to be the times when we've found the crowds inside the museums are thinner. (The Museums are closed on Sundays.)


Why don't you offer any of your Vatican small group walks on Wednesdays?
Since the Papal Audience takes place every Wednesday morning, St. Peter's Basilica is closed until about 1 pm. Because of this, we don't schedule anything in the morning. We also stay away from Wednesday afternoons because so many people who attend the audience in the morning go straight to the museums, making it unusually crowded inside. We can schedule something privately on Wednesday afternoon but suggest you pick another day for your comfort and enjoyment.


How large a bag can I take with me into the Vatican Museum?
The only bags you're required to check are larger backpacks, like the camping kind. Ordinary ones for everyday use are fine. Carry-on bags are no problem, just nothing like a suitcase. Our advice is to check anything cumbersome or anything that may knock something over.


Can I store my luggage or stroller at the Vatican during my tour?
Before entering the exhibition spaces, visitors are required to leave all luggage, suitcases, large bookbags, packages, or containers considered unsuitable by Vatican staff in the cloakroom. Please be sure that if you check something into the cloakroom, you must pick up your baggage before the end of the business day at the Vatican.


Is photography allowed inside Vatican buildings?
Photography is allowed without flash in all areas except for the Sistine Chapel. There is no photography allowed in the Sistine Chapel. If you see photos others have taken, it's due to the fact that they've ignored the guards and taken photos. We do not recommend this, as we believe in adhering to the rules.


It is possible to enter the Sistine Chapel without going through the entire museum?
This seems to be a popular belief but is in fact untrue. One must follow through the entire route of the museums before entering the Sistine, which is located at the very end.


Where You'll Start
Tour Experts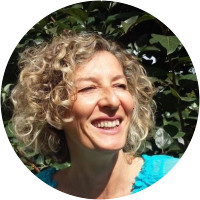 Cecilia is an art historian and a native Roman with a Master's degree in Medieval and Renaissance art from the Sapienza University of Rome. Although her specialty is painting and decorative arts, she has a broad knowledge of the history of Rome and a personal passion for ancient history, which she shares on many antiquity-themed itineraries. Cecilia has worked actively in the past as a lecturer, teacher, and curator of exhibitions. She had been a staff member of the didactive service of the Vatican Museums, the Galleria Doria Pamphili and the Galleria Colonna where she still frequently consults. As a licensed guide for Rome and Florence and with a specialized teaching degree, she has more than 20 years of experience in leading highly-qualified tours.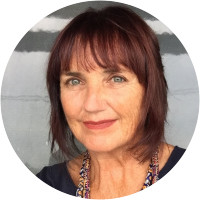 Liz, a native of San Francisco, California holds degrees in architecture from the University of California at Berkeley and Università degli studi "La Sapienza", Rome. She specialized in restoration and urban design. Her restoration projects have brought her to work in direct contact with the rich historical layers of Rome and Italy. She has been leading study walks for Context Rome since its beginning and has lived in Rome since 1988 practicing architecture, researching design and lecturing at university study abroad programs.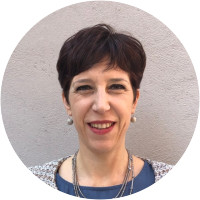 Sara is an art historian with doctoral degrees in Medieval and Modern Art History and Classical Antiquities. She is the author of a book, published by the Accademia dei Lincei, on the antiquities collection of Pope Julius II and has written various articles in important scholarly journals on the history of Renaissance and Baroque collections. More recently, she had published a book on some of the most famous paintings of Caravaggio in Rome which introduces a new interpretation of the works, based on philological data, and which is changing the way we look at this artist. For many years, she has combined her philological research with her work as a university instructor, museum educator and professional tourist guide.
Reviews can only be left by Context customers after they have completed a tour. For more information about our reviews, please see our FAQ.
Cecilia was very knowledgeable, providing a good overview before going into the Vatican and then throughout. Our sons always had a lot of questions, and the answers demonstrated her knowledge. A great experience!
Dec. 25, 2021
Cecilia was absolutely great --- very knowledgeable and good at sharing what she knows. She gauged what my wife and I know and noted our interests, then shaped her tour accordingly. While there was much information, Cecilia communicated so we could easily understand and did not overwhelm us. Highly recommend.
Dec. 9, 2021
Liz was wonderful and incredibly knowledgeable.
Nov. 24, 2021