So, you're planning your winter vacation to your favorite city, Paris. Not only that, but you're planning the perfect vacation for the holidays - time off, Christmas markets, holiday traditions, bright lights and festive cheer with every step! Visiting Paris in December is always a good idea, but this is how we use Context to make it even better.

Things to do in Paris in December
For the holiday season, Context mixed and matched our iconic and festive tours to build the perfect 4 days in Paris in December! Long story short, you can choose multiple expert-led tours in Paris to build the perfect multi-day experience in a destination. Our festive experiences in cultural capitals all over the world pepper in holiday cheer to classic experiences.
4 Festive Days in Paris
Whether you're visiting Paris for 4 days or 4 weeks, you can elevate your Parisian experience with a local expert and storyteller who will guide you through Paris's culture, history, and experiences.
Day One in Paris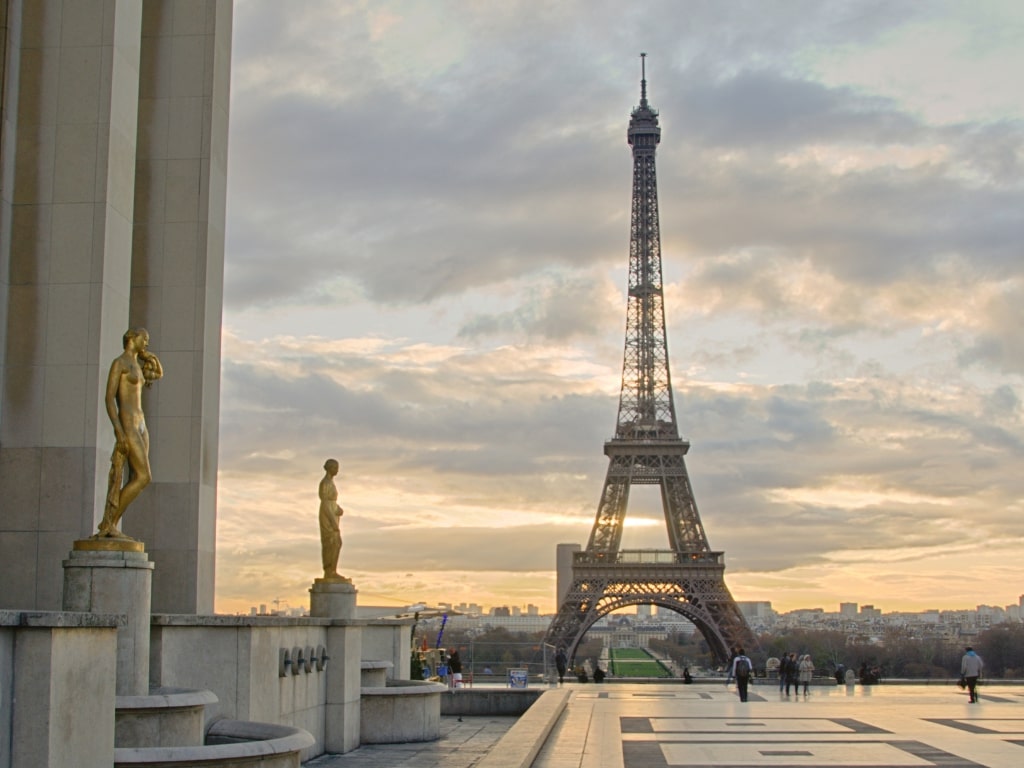 You can start your first day with a croissant and our half-day tour in Paris, where we'll get comprehensive view into the history and culture of Paris for first-time (or returning visitors) while also visiting the Eiffel Tower. Our half-day Paris highlights tour, we'll explore many of the famous monuments of central Paris as well as some lesser-known treasures. By the end of the tour, we'll have a better understanding of how and why Paris developed as it did, and what we can expect to find in many of the city's central neighborhoods.
What We'll See:
Medieval streets and Gothic churches of the Latin Quarter
Right Bank classics such as the Louvre (exterior only), Tuileries Gardens, or Palais Royal
Views of the Champs-Elysées, Arc de Triomphe, and Eiffel Tower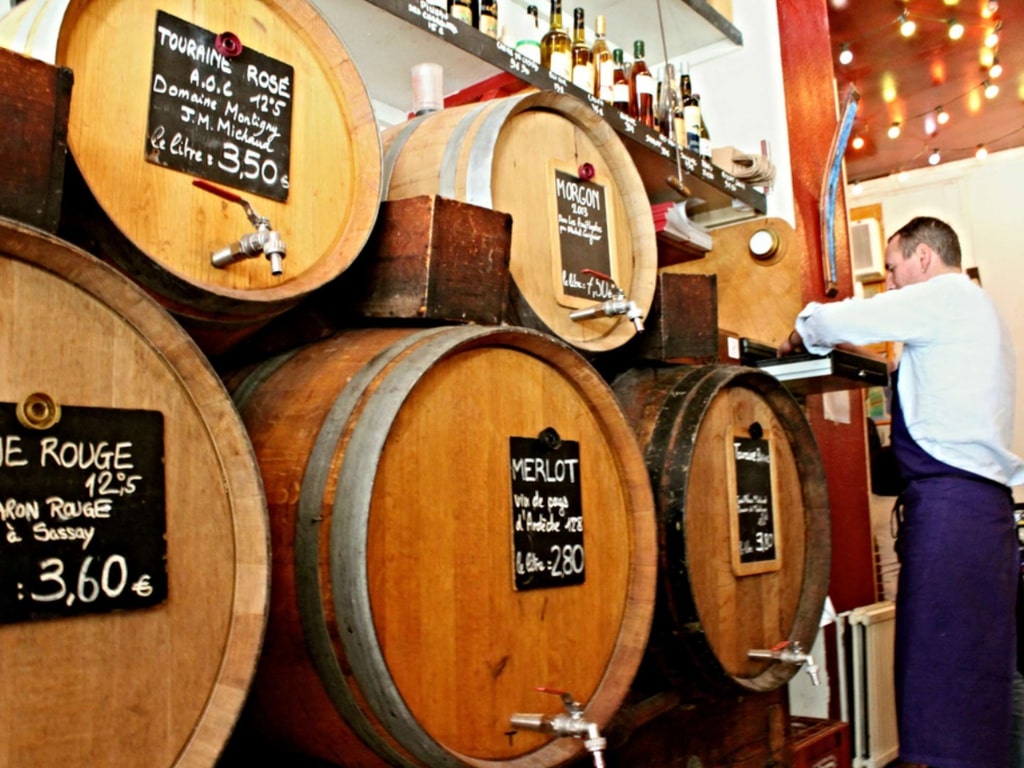 In the evening, we'll end the day sipping and savoring a selection of French wines with a wine expert our Paris Wine Tasting Tour in the evening. We'll learn about how wine has helped shape France's history, gastronomy, and urban landscape. This tour introduces us to the basics of French wines, from the Bordeaux and Burgundy to the country's lesser known appellations. Over a couple glasses of wine, we will discuss the wine-making process and the evolution of wine in France, as well as food and wine pairings, current trends, and tasting techniques to help you continue your appreciation at home or abroad.
What We'll Do:
Tour and taste up to 4 wines, pairing them with cheese and charcuterie with an expert sommelier or oenologist
Visit Marché d'Aligre and various specialty wine shops
Day Two in Paris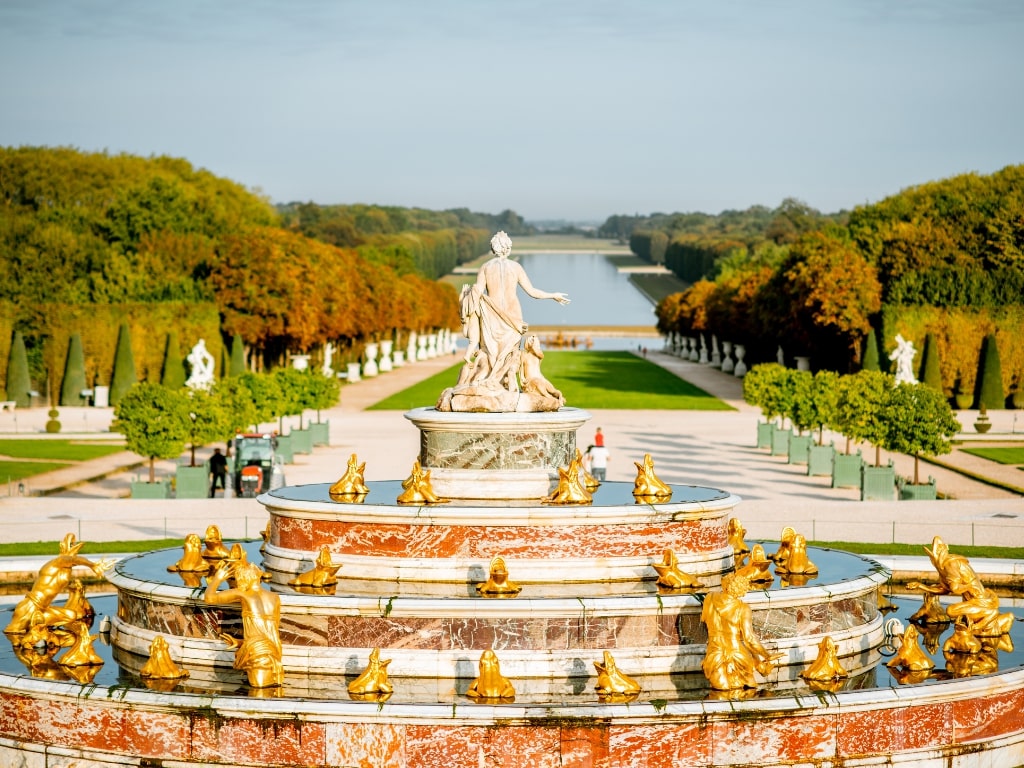 On our second day, we'll spend a few hours in Versailles with a historian on our Versailles Palace and Gardens Tour. We'll contextualize the architectural and historical significance of this immense site—including the expansive royal gardens designed by renowned landscape architect André Le Nôtre—all the while taking in its awe-inspiring beauty. If you're traveling to Paris with kids, you could take our Versailles Tour for Kids, where you'll see the same sites but also have interactive activities for the little ones.
What We'll See:
Versailles Palace
Versailles Gardens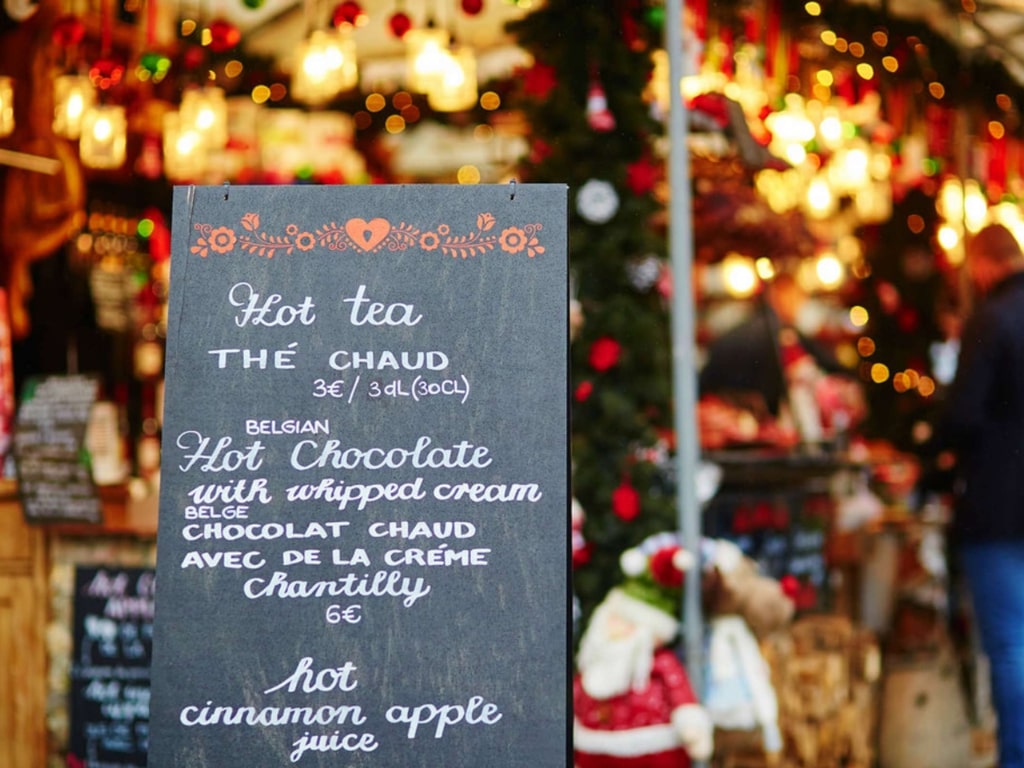 In the early evening, we'll take an in-depth look into French culinary traditions during the holidays with a food expert on our Paris Holiday Tour. During the Christmas season, while French children look forward to the arrival of Père Noël, the adults are busy shopping and preparing the sumptuous dishes for their Christmas Eve feast, or Réveillon. While Paris remains a culinary tour de force throughout the year, the holidays bring with them a distinctive array of colors and delights, including foie gras, oysters, champagne, clementines, and Bûche de Noël cake, in addition to many other treats.
What We'll Do:
Learn about Christmas traditions in Paris and taste many French delicacies
Explore the Christmas Market with a chef, food writer, or culinary specialist
Visit various chocolate and pastry shops in Saint-Germain-des-Prés, Marché Saint-Germain, and Left Bank
Day Three in Paris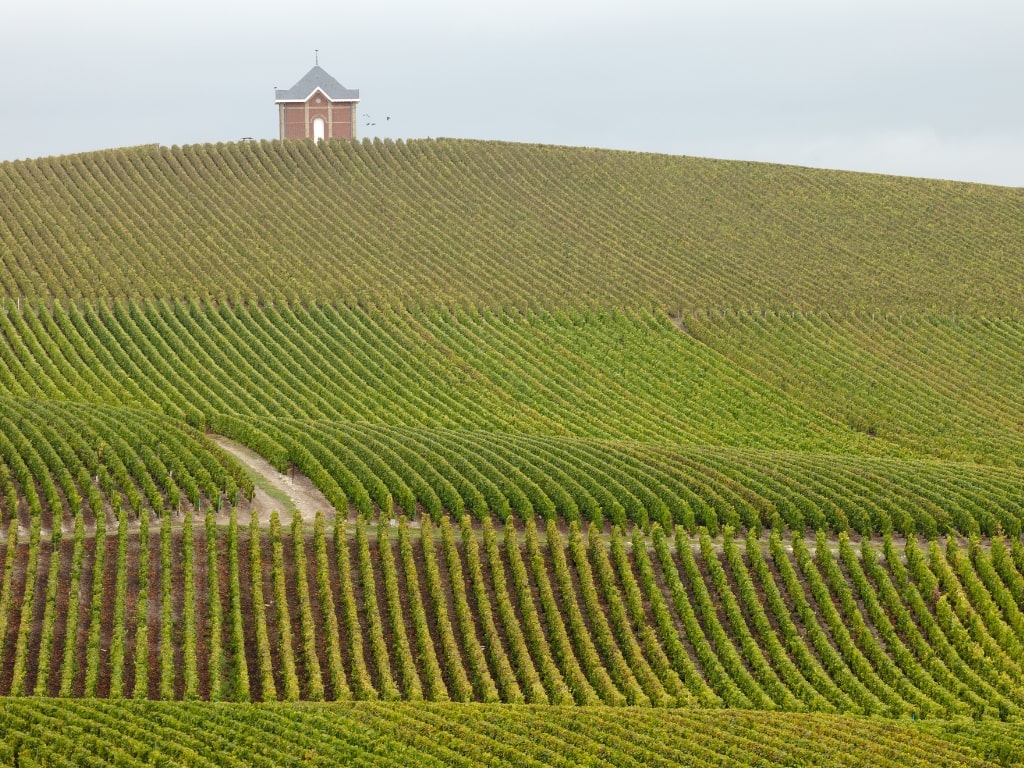 On our third day, we'll spend the whole day sipping Champagne - straight from the source - on our Champagne Full-Day Tour. On this full-day tour to Champagne from Paris, we'll explore the city of Reims and its surrounding countryside, home to some of the most important champagne producers in the world. We'll visit the vineyards of small local winemakers and explore the cellars of a world-renowned champagne house, while learning about the history of the Champagne region and why its climate is perfect for the production of the effervescent wine.
What We'll See:
Reims City Center
Reims Cathedral
Champagne Countryside
Champagne vineyards, houses and wine cellars
Day Four in Paris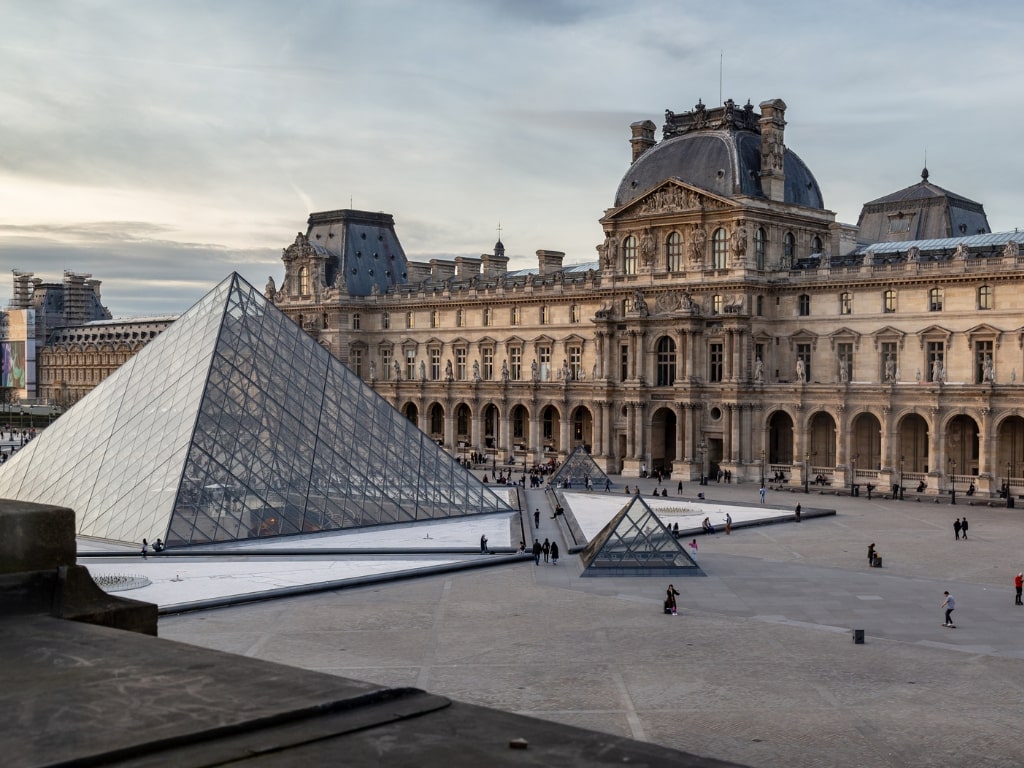 We'll conclude our 4th day in Paris exploring the Louvre with an art historian or museum curator in our Louvre Crash Course in the morning. Whether you're a first-timer, or an art history devotee, we'll do a deep dive into the most-visited collection of artworks in the world with so much to learn and takeaways to last us a lifetime.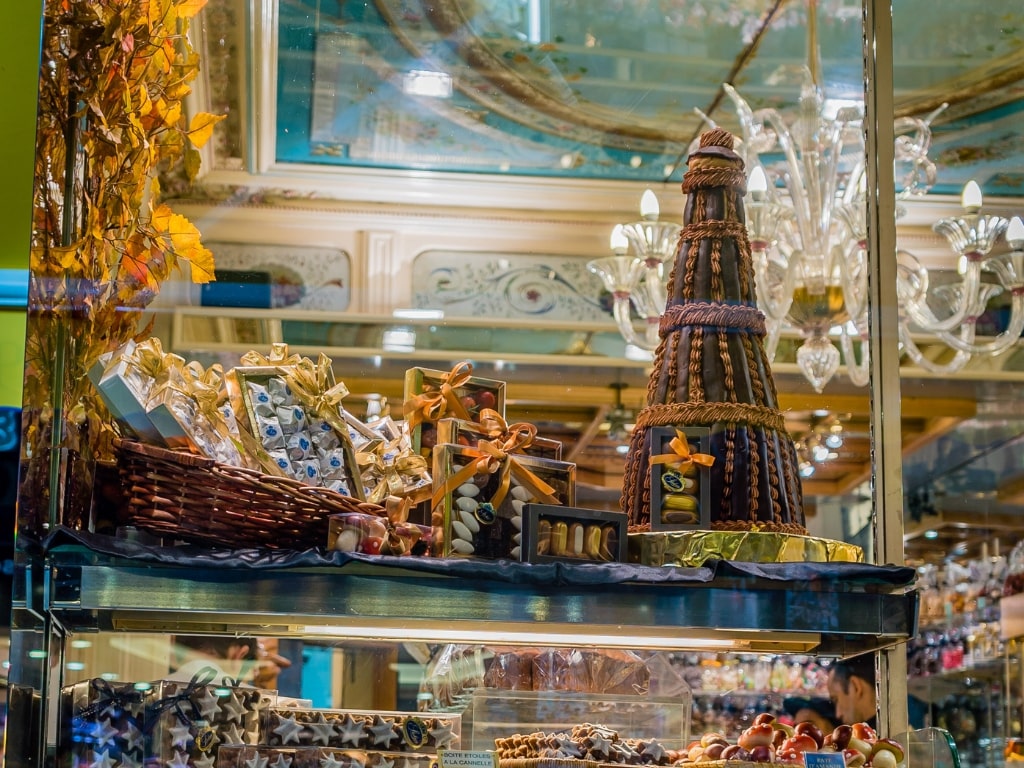 We'll end our day in the best way possible - with Parisian pastries and chocolate! We'll discover the evolution of chocolate with a professional chef or food writer in our Paris Pastries and Chocolates Tour. Truffles, pralines, ganache...What's the difference? Our Context guide will explain how Paris came to be the center of the chocolate world and why that matters. What I love most about this tour is that the stops along this Parisian chocolate tour varies and depends on our guide's favorite places to indulge.
Context completes every traveler's ideal learning experience. So once you book your favorite Paris tours, you can explore our upcoming seminars to learn anytime you want - whether you're interested in learning more about Paris, France, the holidays, or something else.
Keep in mind, you can mix and match any and all tours in all of our cities.
Other blog posts you may be interested in:
Context Travel is known for our scholar-led, immersive walking tours around the globe and our complimentary suite of online learning that allows you to learn about a destination or topic before you travel. Our tours are designed to give travelers a memorable learning experience, offering a new takeaway each time. Our tours are guided by PhD and MA level scholars and experts, who live to learn and teach others while doing so. Context is the only travel company that enables and encourages travelers to start learning about their destination - through Context Learning - before they even hop on a plane with live-taught online seminars and courses on art, history, and culture, which are often led by some of the same experts you'll find yourself on a tour with!