Tour Details
Tour Description
Once the Imperial capital of Japan, the city of Kyoto still stands as the heart of Japan. On this 3-hour Introduction to Kyoto tour, we will discover the story of the emperors and the shoguns as we visit important sites such as the Imperial Palace (known as 'Gosho') and Nijo Castle. We will get an understanding of Kyoto's biography and dig through the deep layers of history and traditional culture that overlap in this fascinating city.
Discover Kyoto's secrets and rich history
See historic sites like the Imperial Palace and Nijo Castle
Kyoto Walking Tour led by a historian
Introduction to Kyoto Tour
Our Introduction to Kyoto tour begins at the Imperial Palace, the former residence and ruling Palace of the Japanese Emperor. Known as 'Kyoto's Central Park', we will start by exploring Kyoto Gyoen National Garden surrounding the imperial properties. At this green sanctuary, we will soak up the abundance of natural beauty and discuss the aesthetics of Japanese landscape. Moving onto the inner Palace, we will visit a few buildings within the complex and gain insight on the city's development, and the Palace's role as the former political and cultural center of Japan as well as its relation to the Imperial family.
After leaving the Palace, we will pay a visit to a local confectionery shop that served the Imperial court in the time of Emperor Goyozei between 1568 and 1611. With more than 400 years of history, this shop served the emperor until the 19th century when the Imperial court was relocated to Tokyo. During our time here, we will taste some wagashi (traditional Japanese confections) and learn about the secrets behind the beautiful and intricate design of wagashi and tea ceremony. In addition, we may engage in miso tasting at a local miso shop that also served the emperor until the start of the Meiji Restoration.
We will then hop in a taxi and continue our tour to Nijo Castle. This UNESCO World Heritage site was the residence of Tokugawa Ieyasu, the first in a line of powerful Tokugawa shogun that ruled the country for over 200 years. We will take a look into the daily life of a shogun and discuss the rise of the power the shoguns held over the emperor during the Edo period and its influence in the representation of the emperor.
Takeaway
At the end of our Introduction to Kyoto tour, we will emerge knowing more about Kyoto's role in developing core cultural and political history in Japan.
Where You'll Start
Tour Experts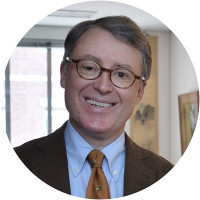 Gavin received a Ph.D. in history from the University of North Carolina, Chapel Hill, and came to Kyoto in 2001 to take his current position as a tenured university professor of history, religious studies, and American Studies. Since 2016, he is also a Fellow at Harvard's Reischauer Institute of Japanese Studies. His teaching and research revolve around Japan's cultural encounters with the West, particularly during the Edo, Meiji, Taisho and early Showa periods (1600-1940), and he has published on the history of foreign tourism, Protestant missionaries in Japan, and the history of Japanese fashion. He is also an expert on Kyoto geisha culture and a frequent participant in geisha entertainment. He enjoys reading, spending time with his family, and exploring with clients Kyoto's endlessly fascinating culture and history.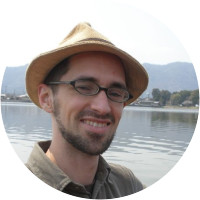 Daniel is a Ph.D. candidate at Kyoto University studying the Sociology of Tourism. A continuation of his master's thesis, which he also completed in Kyoto, Daniel's Ph.D. studies examine how touristic ideas of Japan have evolved from the 19th century to contemporary times, and what historical events, artistic, intellectual and consumeristic movements have played a role in shaping ideas of Japan. Beyond looking at tourism through a critical lens, he also teaches about the problems of intercultural communication at Doshisha Women's College, as well as being active in organizing Japanese cultural events for international students in Kyoto. A nine-year Kyoto resident, Daniel is hugely interested in food culture both in his native Melbourne and in Japan, and is studying the latter by going to food seminars and eating out as much as possible. He has studied Japanese tea ceremony for nine years and has been learning <i>aikido</i> for eight; both practices have taught him much about Japan's spiritual side.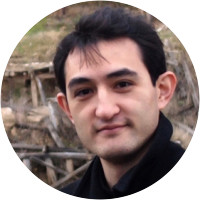 Alejandro is an architect specialized in architectural history and heritage conservation, with work experience in Japan, Europe, and Southeast Asia. Since he started living in Japan in 2010, he has been researching the Japanese philosophy for the conservation of wooden monuments. He completed his PhD at the University of Tokyo in 2017. His main interests are traditional Japanese architecture and design, Japanese history, and urban history. Many little known treasures lay hidden in the centuries old city of Kyoto. He enjoys helping others discover them during their visit to the ancient capital.
Reviews can only be left by Context customers after they have completed a tour. For more information about our reviews, please see our FAQ.
Marc was a wonderful guide. He came prepared with visual aids and took the time to tell a very comprehensive picture with enthusiasm and energy. He was thoughtful and open to questions, and all around excellent. Highly recommend him.
Jan. 24, 2023
We enjoyed this tour very much! Gavin was incredibly knowledgeable about Kyoto history and shared it in a very thoughtful way. We were able to appreciate the beauty and quality of the historical architecture much more with Gavin's insights. Highly recommend Context Tours and Gavin!
Oct. 27, 2022
Our tour guide was extremely knowledgeable . She spoke English very well. She paced our tour appropriately.
Aug. 29, 2019