Tour Details
Tour Description
Once home to the
crème de la crème
of the French aristocracy, the Marais is full of hidden treasures waiting to be discovered, from private mansions to independent designer shops, from synagogues to museums and contemporary art galleries. This charismatic neighborhood has undergone several dramatic transformations, but its architectural identity is perhaps most defined by these numerous private residences and narrow streets preserving an outline of the medieval city. Noting impressive façades and entering often overlooked courtyards, we'll step back into time with our guide, an architect or historian, on this 3-hour Marais walking tour. Together, we'll investigate how these iconic mansions tell the story of the social and artistic sea change taking place in Paris between 1550 and 1720, before the French Revolution ushered in the modern era (the subject of our
French Revolution Tour Paris
).
Marais Walking Tour
The Renaissance arrived in Paris in the mid 16th century, forever transforming art and society in the French capital. However, its most lingering effect is perhaps on Parisian architecture. The Marais is one of the best quartiers to see the examples of the Parisian Renaissance by considering the splendid mansions, or so-called hôtels particuliers built by France's rich and noble families. Depending on opening times and the tenor of the walk, we may view such structures as the Flamboyant-Gothic Hôtel de Sens, the Hôtel Carnavalet (home to the museum of the same name), the Hôtel de Donon (today the Musée Cognacq-Jay), the Hôtel Lamoignon (which now houses the Bibliothèque Historique de la Ville de Paris), the enormous Hôtel Salé (now the Musée Picasso), and the palatial, and rather atypical, Hôtel de Soubise (part of today's Archives Nationales).
"Our guide helped us appreciate French history in ways I did not expect. The walk brought together the different changes in the Marais, and we were able to see many things that we would not have found on our own. It all worked."
A Transforming Quartier
As we move along, more or less chronologically, we'll discuss how the development of
French architecture
reflected social and political realities of the time, allowing the mansions themselves to offer insight into the lives of Paris' more privileged citizens in the 16th and 17th centuries. Part of the walk will also deal with the history of the Marais itself, and how the area fell into ruin in the 19th century, becoming one of central Paris' poorest neighborhoods. Though the Marais was spared by Baron Haussmann's reforms (a figure discussed further on our
Paris City Planning Tour
, its former splendors subdivided into tenements and workshops and often unrecognizable under the burden of subsequent additions and neglect.
Urban Conservation
Lastly, we'll uncover the neighborhood's incredible modern history. Ultimately neglected by Haussmann's 19th century reforms, the whole area was later threatened with comprehensive redevelopment in the 20th century. The fate of the aging, historic buildings hung in the balance until culture minister André Malraux championed the Marais as an urban conservation area in 1962. Over the next 45 years, state and city authorities would spend considerable sums buying up properties and restoring the quartier's heritage, often with spectacular results. As our walk comes to a close, we will leave with a comprehensive understanding of the area's transformation—from a basic historical timeline of its progression, to insight into how the development of French architecture reflected social and political realities of the time.


Those interested in the Jewish history of the neighborhood may wish to take our
Jewish Paris Tour
.
FAQ
What sort of sites are visited on this walk? The Marais district has many former private mansions built mainly from the middle of the 16th century to the end of the 17th century. Most of these are now museums. We may enter some of the structures; others we will view from the outside.


Might there be any additional costs? Each expert includes different sites, so it is possible you may enter a structure that requires an additional ticket. This would be purchased on-site and is not included in the cost of the walk.


Does this walk include visits to mansions that are currently private? Most of the mansions included in the walk are now museums or libraries so you will probably not be entering any currently private mansions.


Is this tour walking-intensive and/or wheelchair accessible? This tour is fairly walking-intensive and the route may include narrow sidewalks and cobblestoned streets. The route may include a visit to Musée Carnavalet or the Hôtel de Soubise, which are only partially accessible. Please contact us to discuss in more detail your mobility concerns so that we can best advise. We are also happy to design a private, customized tour for visitors with mobility concerns.
Where You'll Start
Tour Experts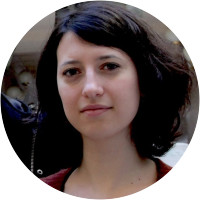 The daughter of a sculptor, Marie has been surrounded by art ever since she was born. A native Parisienne, she holds an undergraduate degree in history and art history, with a specialty in iconography and French and Flemish paintings from the 16th to the 18th centuries. She also holds a Master's degree in museology from the Ecole du Louvre and one in Art History from the Sorbonne. She currently works for the French National Art History Institute on special cultural events. Since she loves literature, ballet, theatre, opera, jazz clubs, and classical concerts—she has been playing the piano since she was 9—Paris and its artistic life are a perfect fit.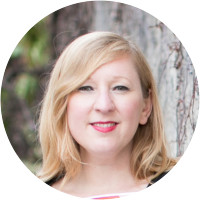 Originally from Canada, Lily is a freelance travel writer who has been living in Paris since 2000. She holds a Fine Arts Degree from the University of Guelph and has extensive experience in tourism and culture having worked for several French universities, museums, cultural sites and previously in the office of Context Travel. Her writing has been featured on the Huffington Post, Business Insider, CondeNastTraveler.com, Frommer's print guides and online, DK Eyewitness, Fodor's and others. She is also the author of two books on looking for romance in Paris and runs an award-winning blog on Paris, travel and romance, <a href="https://www.jetaimemeneither.com">Je T'Aime, Me Neither</a>.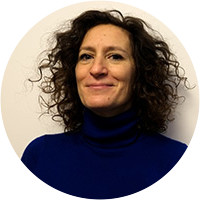 Since visiting her first art exhibition at 5 years old Nicole has been passionate about the world of art and architecture. Research for her dissertation brought Nicole to France in 2006. Her doctoral dissertation explores the idea of architecture as an expression of political power, specifically during the Gothic period of twelfth-century, France. Yet her interests extend beyond the medieval period to include the modernism. Holding a PhD and Masters degrees from the Columbia University and a BA from Barnard College, Nicole has worked as a university professor, writer, curator and consultant. Receiving a fine arts training in her youth, equally informs Nicole's approach to art and architectural history. Raised in a family of collectors and classic car aficionados Nicole is an avid classic car enthusiast, together with her husband an art collector.
Reviews can only be left by Context customers after they have completed a tour. For more information about our reviews, please see our FAQ.
What a wonderful experience. We were completely mesmerized and learned so much from Pablo. Scotty and I are still thinking of or remembering interesting facts highlighted by Pablo. We are so very grateful for his guidance and his teaching. Our time with Pablo changed our perspective in many ways. Thank you for helping us see so much behind the planning and messaging. Great.
May. 18, 2022
Marie, was exceptionally knowledgeable and provided an excellent presentation of information from both an historic and architectural points of view. Having thoroughly enjoyed several Context tours over the years Marie's was the best.
May. 9, 2022
She was fantastic. Knowledgeable, smart, a pleasure to be with. Couldn't be any better!
Mar. 26, 2022