Tour Details
Tour Description
With the death of Julius Caesar in 44 BCE, Rome entered a period of political upheaval settled only when Caesar's nephew Octavian defeated Mark Antony and Cleopatra, took control of the Empire, and claimed the title of Caesar Augustus. In this three-hour Ancient Rome tour, we will look closely at this period and how, under the influence of the first emperors, Rome rapidly developed into one of the greatest capitals of the ancient world. Along the way we will weave a narrative of power and legacy as we visit some of the most important monuments of ancient Rome, including the Pantheon, the Theater of Marcellus, and Largo Argentina.
Ancient Rome Tour
Our tour begins at the Theater of Marcellus, originally conceived by Julius Caesar as a statement of prestige in his war of status with Pompey, but built by his nephew Augustus after his death. As one of the largest Roman theaters still standing and an amazing testament to Rome's ability to adapt and reuse its buildings throughout history, we'll use this monument as a jumping off point to lay the groundwork of our time together. Depending on our guide, who may be an archaeologist, classicist, architect, or other specialist, our discussion may take any number of paths. However, some central themes will emerge regardless: the story of the Caesars and their political adventures at the turn of the millennium, the intersection of art and power, the development of Rome as the center of an empire, and the role of city-making in history.
In the Footsteps of Augustus
Our path will follow, roughly, a kind of monumental way envisioned by Augustus when remaking the old Field of Mars into a new center for the city. We'll pass many of the structures that played a key role in this, including the Pantheon, regarded during the Renaissance as the most perfect building in the world. We'll also pass the site where Julius Caesar was murdered on the Ides of March. Although Julius and Augustus Caesar will occupy much of our time, we'll also look at many other emperors and their impact on the city as they contributed to the Imperial remaking of Rome. We'll look at how architecture was employed for political ends during the Imperial Period and how one can read that history today in the standing ruins embedded in the historical fabric.


Our walk will end in the vicinity of the Ara Pacis, a museum housing the great altar of peace commissioned by Augustus to signal the Pax Romana, or period of relatively uninterrupted peace ushered in by Augustus and lasting over a hundred years. In the shadow of Augustus' own mausoleum we'll discuss the legacy of the Caesars, both real and imagined, and how successive rulers down to the Fascists of the 20th century drew on the narrative of Julius and Augustus Caesar to validate their own rule. We'll emerge with a new sense of Rome and her relevancy to issues today.


FAQ
What is a private tour?
Our private tours are limited exclusively to travelers in your party. They are designed to provide a learning experience that is completely tailored to you and your traveling companions. Private tours give you more flexibility with scheduling (you decide when the walk best fits in your trip), the ability to tailor your itinerary (we'll work to match the itinerary to the interests and dynamics of your group), and more personalized time with your guide.


What is a small group tour?
Our small group tours cover many of the same itineraries as our private tours, but they place you with other travelers in groups of 6 or less. They operate on a pre-scheduled calendar, and are designed to provide an opportunity to engage with and learn from other travelers. Most of our small group tours require at least three (3) participants to run, although there is some variation from walk to walk. However, there is some variation from walk to walk. As you sign up for a tentative walk we display the minimum number required in order to confirm.


What is the dress code inside the Pantheon?
The Pantheon is considered a holy place. Men should wear slacks, and women should wear slacks or skirts below the knee. Shoulders must also be covered. If you are intent on wearing spaghetti straps or a halter-top, bring a shawl and expect to keep it around you. Shorts above the knee are not allowed. These rules may seem unduly strict, but remember, the Pantheon is also a church so the same dress code standards apply.
Where You'll Start
Tour Experts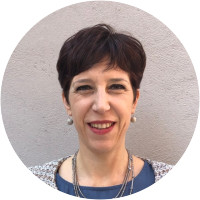 Sara is an art historian with doctoral degrees in Medieval and Modern Art History and Classical Antiquities. She is the author of a book, published by the Accademia dei Lincei, on the antiquities collection of Pope Julius II and has written various articles in important scholarly journals on the history of Renaissance and Baroque collections. More recently, she had published a book on some of the most famous paintings of Caravaggio in Rome which introduces a new interpretation of the works, based on philological data, and which is changing the way we look at this artist. For many years, she has combined her philological research with her work as a university instructor, museum educator and professional tourist guide.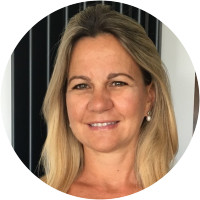 Giovanna is an art historian and Rome native. She has a Master's degree in art history from the Sapienza University of Rome with a specialization in Modern and Medieval art. She works as an editorial consultant for a number of cultural organizations in Rome including the Superintendency of Archaeology of Rome. Giovanna is fluent in Italian (mother tongue), English, and French, and has a unique interest in Mannerism.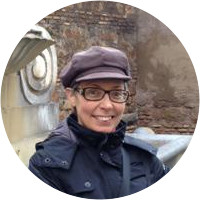 Olivia is a Rome licensed guide and an expert art historian who has worked as a main contributor to the award-winning Eyewitness Guide to Rome. She combines this role with her job as a professor, teaching a course at the Lorenzo de Medici School in Rome on Roman civilization. In addition she has contributed to the National Geographic Lost Cities of the Ancient World. Olivia infuses her discussion of Rome with a sense of what it's like to grow up in the city and be Roman.
Reviews can only be left by Context customers after they have completed a tour. For more information about our reviews, please see our FAQ.
It was a great tour with a terrific guide
Nov. 28, 2019
guide was very knowledgeable. My only real complaint was that we had to find 3 Euros to get into a basement church. I would have thought that would have been cared for. Also, Philip showed up at 2:00. I would have thought that he might have been a few minutes early. We weren't sure what was going on and whether the guide was coming or not. The material and sites covered was excellent.
Nov. 10, 2019
Veronica is awesome. She did our tour yesterday also. Spectacular job!
Nov. 5, 2019
Explore ancient Rome with Context
Get to know one of the archaeologists leading this tour