Tour Details
Tour Description
Romulus and Remus myths aside, how did Rome begin? What were the causes of its success? How did normal people live and what was normal life like beyond the dramatic stories of emperors and gladiators? These are the questions we try to answer—and many more—in the course of this daily life in ancient Rome tour, which visits the Foro Boario (cow market), Tiber Island, and several Republican-era temples.
See Roman temples and markets
Learn about the daily life of ancient Romans
Visit less crowded sites
Led by a classicist or archaeologist
Daily Life in Ancient Rome Tour
Led by a classical historian, archaeologist or other scholar of antiquity, this walk takes us beyond the Roman Forum, Colosseum, and other "big name" monuments in Rome to discover an array of less-well-known ancient ruins not normally included in a typical tourist itinerary, but all the more amazing, unique, and critical to understanding Rome and her history.


We begin in the Foro Boario, or cow market, of ancient Rome, located along the Tiber River, where we can discuss the importance of the river as a source of trade and the importance of trade to the development of Roman civilization. Although central, this is an area of the city that few people explore. However, it is filled with a tremendous wealth of ancient sites, including over 15 different temples. We'll take the opportunity of being in a less-touristy part of ancient Rome to draw on our guide's wealth of knowledge to have her paint a detailed portrait of Rome's of social and economic life during antiquity.
Republican-Era Temples
Nearby we'll find several of the oldest structures in Rome, some Republican-era temples as well as the Cloaca Maxima, the great drain (sewer) of ancient Rome. We'll find some comfortable shade and talk about the endeavor of temple building and the role of temples in everyday life. Although it may seem strange, we'll talk extensively about the sewer, arguably one of the most important things ever built in Rome—at least in terms of daily life—and still in use today!


Tiber River and Island
We'll eventually wind our way across the Tiber River to view the Ponte Rotto, or broken bridge, one of the oldest bridges in the world and filled with vivid stories. Our program will finish on the Tiber Island, a fantastic place to find lunch or dinner. One of the hallmarks of this walk is the wide range of different sites visited. During our time together we'll visit an important early building complex from the Republican era, one of Rome's few surviving quadrifons arches, a circus racetrack, a 2000-year-old bridge, and several temples absorbed by medieval churches over the centuries. It's a bit mix-and-match, but we'll tie it all together to provide a clear picture of what it would have been like during antiquity to live in the greatest city on earth.


Core of the Capital
Our exact itinerary will vary from day to day, depending on the specialization of our guide and the interests of the group. Often our conversation will center on daily life during antiquity, the evolution of the city from a small trading settlement along the Tiber to the capital of the world, the role of religion and cults, the palimpsestic urban layers that are unique to Rome, or architectural and engineering innovations.


Take Aways
This is certainly a walking tour that will interest return visitors who have a distinct interest in Ancient Rome and want to find out about daily life in Roman times. But, at the same time it is designed to be accessible for any traveler who wants to dig a little deeper, get away from the crowds, and engage in a fascinating discussion about ancient Rome. It provides a fantastic counterpoint to either our
Colosseum Tour
or our
Caesar and Empire Walking Tour of Rome
.
Where You'll Start
Tour Experts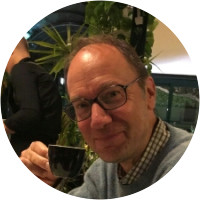 Originally from England, Richard has lived in Rome for the last fourteen years. He holds a Master's degree in medieval and twentieth-century history from London University and has a broad-minded and synthetic approach to understanding Rome. Richard works quite frequently with institutional travel organizations, such as museums and church organizations, and as a result spends much of his time traveling all over Europe. He brings this cosmopolitan and pan-European experience to bear on his work with us in Rome, constantly making connections to other cities and countries in the course of his lectures and seminars.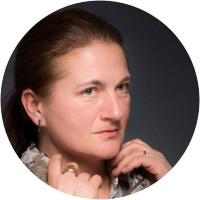 Elisabeth has multiple advanced degrees in archaeology and classical studies. She has done studies in classical philology, specifically Latin, and ancient art history. A frequent lecturer and adjunct faculty at John Cabot University, Elisabeth is currently researching Etruscan cultures. She wrote her dissertation on Etruscan musical instruments and is an active member of Gruppo Archeologico del Territorio Cerite, a conservation organization in northern Lazio.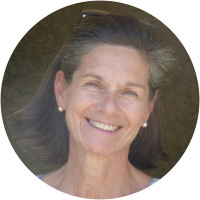 Patrizia holds a Master's degree in Medieval Archaeology and has studied at the Vatican and at the University of Aix-en-Provence. Her experience excavating in Rome is extensive, including major work at the Crypta Balbi in the 1990s, arguably the most significant archaeological excavation in central Rome in the last century. She worked for FAI - Fondo per l'Ambiente Italiano (Italian National Trust) as Rome's cultural attache for over 20 years. Patrizia is the author of the guidebook to Villa Gregoriana (Tivoli). She is an accomplished teacher and guide whose knowledge of (and passion for) the city of Rome is boundless.
Reviews can only be left by Context customers after they have completed a tour. For more information about our reviews, please see our FAQ.
Janet was great!
Oct. 11, 2019
Philip is extremely knowledgeable. So much to see and learn in every building when you can see it through the eyes of a professional.
Oct. 1, 2019
Philip was great
Sep. 11, 2019