Tour Details
Tour Description
Together, the Vatican and Colosseum form two high points of Italian culture: the former, a dazzling ode to Renaissance opulence, and possibly the world's greatest collection of the era's art; the latter, a monolithic tribute to the engineering acumen and cultural excess that characterized the height of the Roman Empire. While they sit across town from one another, combined they form the two necessary destinations for anyone who seeks to understand the magnificence of Rome. On our full-day Vatican and Colosseum Tour, we take an in-depth look at each of these sites. Beginning our day at the Colosseum, we'll survey this most emblematic icon of the Roman Empire before hopping on the Metro, grabbing a quick lunch, and marveling at the Vatican's stunning collection of art ranging from famous frescoes to ancient artifacts. This is a great tour for anyone spending a brief period in Rome who wishes to take in its most important sites in a day.
Full-Day Vatican and Colosseum Tour
Meeting outside the Colosseum and armed with skip-the-line reserved entry tickets, we'll make our way into the Colosseum, where we'll receive a primer on the history of the structure—including its decay through the Middle Ages and eventual restoration—as well as the astonishing strides in architectural engineering the Roman Empire made in order to realize one of its greatest feats. Proceeding into the arena area, we'll learn about the varying spectacles that took place inside, from naval battles to the exploits of gladiators. Our guide, using an array of supplemental materials and evocative imagery, will help the long-dormant structure come alive, placing us mentally within the heights of the Roman Empire.
Onto the Vatican
From here, we'll hop on the metro to the Vatican, near which we'll grab a quick bite to eat before proceeding onward into the Museums. Once again, we'll take advantage of skip-the-line tickets to jumpstart our visit, getting a primer on papal history and the construction of the premises. After brushing up on the necessary background to understand what lays ahead of us, we'll dive in, receiving a highly curated, compelling look at the sprawling collections, getting an art historian's take on everything from the ancient statuary collection of Pope Julius II to his private apartments decorated by Raphael. All of this, of course, will serve as lead-up to the grand finale, the Sistine Chapel. While we aren't allowed to talk once we're inside, our guide will have primed us to fully appreciate the masterpiece, pointing out details often lost on visitors and giving us a thorough introduction to Michelangelo's creative process so we may marvel completely at the pinnacle of Renaissance art. Afterwards, we'll spend the remainder of our time in St. Peter's Basilica, where we'll learn more about Michelangelo's prowess as an architect, admire Bernini's Baldacchino, and place the structure within the social and historical context we'll developed over the course of the tour.
Take Aways
Concluding our tour in the late-afternoon, we will be able to reflect upon some of the most revered accomplishments of Rome—from Renaissance art that continues to astound and inspire today, to the incredible advancements made by the ancient Romans. We'll part with the guikde feeling awed, filled with knowledge...and perhaps ready for aperitivo.


Miscellany
Note: People with disabilities may be entitled to free entry to the Vatican Museums. Please contact us to find out if you qualify.


Note: Please note that while it is possible to visit the Vatican Museums and the Sistine Chapel in a wheelchair, there is no wheelchair access from the Sistine Chapel to St Peter's Basilica. If you use a wheelchair, please contact us to discuss alternate options .

Please Note: While your guide will do their best to show you the highlights of the Vatican Museums, there may be closures that are beyond our control: works of art can be on loan elsewhere or entire galleries may be closed due to private Papal or Vatican functions. Should this be the case, your guide will take you to one of the many other areas of the Museums.


St Peter's Basilica may also experience closures or restricted access due to official celebrations or ceremonies. Should this be the case during your walk, your guide will allow more time in the Vatican Museums and spend time discussing the exterior of the church.
FAQ
What is a private tour?
Our private tours are limited exclusively to travelers in your party. They are designed to provide a learning experience that is completely tailored to you and your traveling companions. Private tours give you more flexibility with scheduling (you decide when the walk best fits in your trip), the ability to tailor your itinerary (we'll work to match the itinerary to the interests and dynamics of your group), and more personalized time with your guide.


What is a small group tour?
Our small group tours cover many of the same itineraries as our private tours, but they place you with other travelers in groups of 6 or less. They operate on a pre-scheduled calendar, and are designed to provide an opportunity to engage with and learn from other travelers. Most of our small group tours require at least three (3) participants to run, although there is some variation from walk to walk. However, there is some variation from walk to walk. As you sign up for a tentative walk we display the minimum number required in order to confirm.


Do people with disabilities pay to enter the Vatican Museums?
Where You'll Start
Tour Experts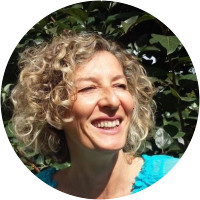 Cecilia is an art historian and a native Roman with a Master's degree in Medieval and Renaissance art from the Sapienza University of Rome. Although her specialty is painting and decorative arts, she has a broad knowledge of the history of Rome and a personal passion for ancient history, which she shares on many antiquity-themed itineraries. Cecilia has worked actively in the past as a lecturer, teacher, and curator of exhibitions. She had been a staff member of the didactive service of the Vatican Museums, the Galleria Doria Pamphili and the Galleria Colonna where she still frequently consults. As a licensed guide for Rome and Florence and with a specialized teaching degree, she has more than 20 years of experience in leading highly-qualified tours.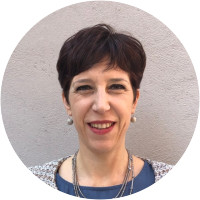 Sara is an art historian with doctoral degrees in Medieval and Modern Art History and Classical Antiquities. She is the author of a book, published by the Accademia dei Lincei, on the antiquities collection of Pope Julius II and has written various articles in important scholarly journals on the history of Renaissance and Baroque collections. More recently, she had published a book on some of the most famous paintings of Caravaggio in Rome which introduces a new interpretation of the works, based on philological data, and which is changing the way we look at this artist. For many years, she has combined her philological research with her work as a university instructor, museum educator and professional tourist guide.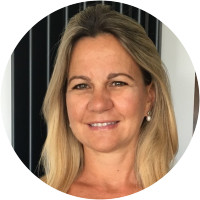 Giovanna is an art historian and Rome native. She has a Master's degree in art history from the Sapienza University of Rome with a specialization in Modern and Medieval art. She works as an editorial consultant for a number of cultural organizations in Rome including the Superintendency of Archaeology of Rome. Giovanna is fluent in Italian (mother tongue), English, and French, and has a unique interest in Mannerism.
Reviews can only be left by Context customers after they have completed a tour. For more information about our reviews, please see our FAQ.
It's a long day! But a wonderful and rich experience. Alessandra has great and cheerful endurance. Thank you—and glad it was just the four year of us.
Nov. 3, 2019
Cecilia was an amazing guide. She imparted her in depth knowledge in such an interesting way. Lovely personality, answering our questions in detail. The pace of our tour was perfect.
Oct. 9, 2019
Fiorenza was amazing and cannot thank her enough
Aug. 18, 2019