Tour Details
Tour Description
Although small and manageable, the private collection of Cardinal Scipione Borghese is impressively filled with masterpieces of Renaissance and Baroque art, making the Galleria Borghese one of the best opportunities for children, and their lucky parents, to learn about art and history in Rome. With our
family-trained tour guides
, this Borghese Gallery for kids tour provides an exciting environment to stimulate discussion between children and adults. Using inquiry-based learning techniques, our expert guides will create a narrative based on the individual stories of the artists, how they lived, and how they created their masterpieces.
Borghese Gallery for Kids
As nephew to Pope Paul V, Cardinal Borghese was a power broker in 17th century Rome, designing a large, sumptuous garden villa on the edge of Rome to house an amazing collection of art. His impeccable taste and trained eye was virtually unprecedented and set an incredibly high standard for any subsequent private collection that followed. Although looted by Napoleon a century later, the collection remains one of the best in Rome—and the perfect venue to explore the history of some of the masterpieces contained within. Works by Raphael, Bernini, Caravaggio, and Titian feature prominently in the museum, allowing your family to see a broad and iconic range of artists important to Italian art history.
Uncover Hidden Meanings
Themes such as mythology and history are predominant, allowing families to draw upon their own knowledge and participate in the story telling, while our guide takes care to point out hidden details and symbols in the works. These details can aid in your understanding and identification of the meaning behind the art. In this way, our aim is to not only have your family understand the works in the Galleria Borghese, but to equip you with the basics for understanding other art historical sites and museums during your travels.


Note: Context will take care of the necessary reservation in advance. You will pay for the tickets upon your booking and your guide will collect them for you at the entrance of the museum on the day of the walk
Where You'll Start
Tour Experts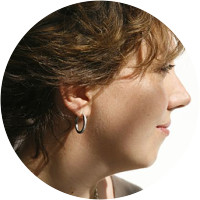 Maria Stella is an Italian art historian, Ph.D. at the Sapienza University of Rome and Helsinki University. She teaches art history at art school and at Sapienza University in Rome. She is involved in outreach projects tailored to the younger generations. Among the latest, art history lessons for the national broadcasting company Rai. Maria Stella is also very active on the contemporary art scene in Rome through her publications, and as a curator of a number of international exhibitions in the city and abroad.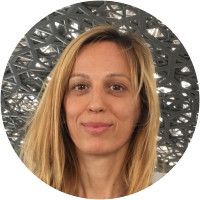 Tiziana holds an MA in Medieval and Renaissance Art from the Sapienza University of Rome and a PhD in Art History from Case Western Reserve University in Cleveland, US. Over the past five years she has conducted extensive research on architectural and religious history in Greece and Cyprus. She has also worked as an intern in the Cleveland Museum of Art and in the Youth Educational Center of the Hermitage. She currently works as Didactic Operator in the Vatican, teaches history at the Lorenzo de' Medici Institute, and occasionally travels to Finland to teach at the Nordic School. As a docent at Context, she likes working with kids and families and enjoys transmitting her enthusiasm and knowledge about Rome's cultural sites while encouraging active learning.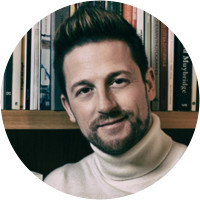 Felix is an Art Historian and completed his Ph.D in 2015. He is specialized in Education and he also has a Master's in History of Cinematography. Felix has worked for many different museums and institutions within the Italian art world, as a researcher, an art project coordinator and a docent. He has published and presented widely in a number of different countries and at a variety of institutions, also receiving several fellowships and awards in Europe and the United States, where he worked for many years. He is now happily living and working in his favorite city, Rome.
Reviews can only be left by Context customers after they have completed a tour. For more information about our reviews, please see our FAQ.
Linda was AMAZING! So engaging with the kids and it is obvious she really knows her stuff. She was invaluable to us in learning about the museum in an interesting way. You are lucky to have her as a guide! Thank you!
Apr. 11, 2015
Hilary did an excellent job tailoring the tour to my requests and our children's interests. She held their attention easily and we couldn't believe how fast the two hours passed!
Jul. 24, 2014
This was a fascinating tour. Our guide, Lauren, gave us a completely new way to view art. I would love to take at least three more Galleria Borghese tours with her. She is exceptional.
Jun. 27, 2014