Tour Details
Tour Description
This three-hour tour is designed to provide a perfect introduction to Tokyo for first timers, or to reorient returning travelers to the aesthetics of the Japanese capital. Join a local architect or design writer to explore the districts of Harajuku, Omotesando, and Roppongi, looking not only at buildings and architectural design, but also at the underlying aesthetic principles that inform Japanese design. Through our examination, we'll develop a more nuanced appreciation of Japanese art, architecture, and culture as a whole.
Meiji Jingu presents an ideal starting point for our tour of Tokyo, both for the time period it represents, and as an example of traditional Japanese design. At this shinto shrine, dedicated to 19th-century ruler Emperor Meiji, we'll discuss how traditional aesthetics are the foundation for the modern and contemporary design that followed. (For a more detailed look at the Meiji, take a look at our
Tokyo National Museum Tour
).
Next, we'll travel to Harajuku and Omotesando, two closely situated areas that represent quite different manifestations of what modernity in Japan means. Our time in Harajuku will allow us to delve into some of the colorful subcultures that Tokyo is known for and to see how one's exterior reflects principles tied to hobbies, values, and social roles. (We provide a deeper look at Anime and Manga, which will no doubt be on display in Harajuku, on our
Akihabara Tour
). After that we'll move through Omotesando, an architectural feast for the eyes, where the main luxury merchants, from Prada to Dior, have used architecture as an extension of their brands' aesthetic principles.
Depending on the time and our interests we may finish at Kengo Kuma's Nezu Museum, the 21 21 Design Site, Nogizaka's National Art Center of Tokyo or even Roppongi Hills, an integrated urban development. By the end of our architecture walking tour of Tokyo, we'll understand how a distinct design sensibility, aesthetics, and style are displayed across the city, reflecting Japanese history and a unique understanding of what constitutes good design.
FAQ
What is a private tour?
Our private tours are limited exclusively to travelers in your party. They are designed to provide a learning experience that is completely tailored to you and your traveling companions. Private tours give you more flexibility with scheduling (you decide when the walk best fits in your trip), the ability to tailor your itinerary (we'll work to match the itinerary to the interests and dynamics of your group), and more personalized time with your guide.

Where do we meet? Where does it end?
Generally speaking, the walk begins in the Harijuku neighborhood. Your confirmation email will have the exact meeting point details along with a map, and 24 hour phone number for any last minute issues. The walk might end at 21 21 Design Museum, or if the group covers a fast pace, Roppongi Hills.

What if it's raining?
Tours operate rain or shine, but in the case of inclement weather, your guide will modify the tour so more time is spent indoors. It never hurts to have an umbrella on hand.

Is this a walking intensive tour?
This walk covers about 2.5 miles overall at a moderate pace. There are occasional opportunities to sit, use the bathroom, and get something to drink if needed.

Is it okay to tip my guide in Japan?
Context clients generally tip anywhere from 10-25% of the purchase price of a personal service such as this, depending on the quality of the experience and their tipping habits.
Where You'll Start
Tour Experts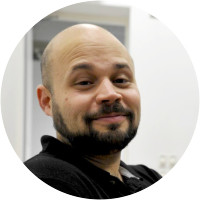 Aquiles
Aquiles has been living and working in Tokyo since 2009, when he arrived on a MEXT scholarship to develop his art practice at Tokyo University of the Arts, where he completed his MFA and PhD degrees in Fine Arts. His artistic work and research focus on the links between free improvisation, experimental music and visual arts. He has performed and shown his work in many countries including the US, Japan, Germany, Venezuela, Korea, Taiwan and Hong Kong. Aquiles' relationship to Japan predates his arrival to the country, as he has been studying Japanese Art and culture since the late 90's. He has focused on the study and practice of Kendo (Japanese fencing) and Zen Buddhism of the Soto school, integrating the philosophical core of both disciplines into his artwork. During his time in Tokyo, Aquiles has lived in the Yanesen neighborhood, an area that has been gaining popularity the past few years for its unique combination of old temples and ancient buildings with many curious shops and cafés in which independent designers have channeled the area's historical background through ingenious renovations.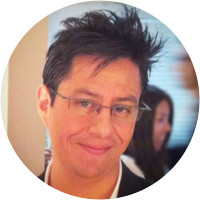 Rafael
Architect, PhD. Rafael is currently correspondent for Italian architecture magazine Domus based in Japan and has lived in Tokyo for over 13 years. He received his Master degree and PhD from the University of Tokyo under the guidance of Prof. Kengo Kuma. He is currently a Senior Guest Researcher at The University of Tokyo (Kuma Kengo Laboratory) and guest researcher at Keio University, besides visiting lecturer in other architecture institutions in Japan and abroad. Member of the JIA (Japan Institute of Architects), he co-founded and runs his architecture and urban design practice STUDIO WASABI since 2013. From 2017 he became Director of Casa Nano, an art residency in Tokyo part of Casa Wabi Foundation in Mexico. An avid toy collector, he has a keen interest in the ludic-cultural aspects between people and their cities.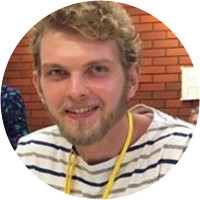 Dmitry
Dmitry grew up in Altai, the mysterious region where philosopher, painter and guru Nicolas Roerich ended his quest for Shambala and where Dmitry earned his will to world discovery and cognition. Since then Dmitry has lived and studied in Grenoble for BA and Paris where he earned a Master's degree in Architecture. He then pursued the studies at the university of Tokyo with a Master's in History of Architecture and now is a PhD candidate continuing his research on modernity and international cooperations within Asian built environment. Dmitry's personal interest in Japanese contemporary theatre, documentaries and modern literature made him discover the complex and rich cultural and urban palimpsest of Tokyo through its history, inhabitants and the insight of authors and artists, which he believes helps us to emerge in the vibrant environment of the city.
Reviews can only be left by Context customers after they have completed a tour. For more information about our reviews, please see our FAQ.
Dmitri was a very knowledgeable and friendly person, my son and I really enjoyed this program
Nov. 19, 2019
Our guide, Rafael, provided us with exactly what I requested: someone deeply knowledgeable about the tour's topic, skilled in communicating effectively, and generous in spirit. Suggested improvements: 1) offer an option to have the guide meet us at our hotel, even if it means we pay more for time and a taxi and/or 2) provide a method for guests to communicate directly with the guide—it's easy and natural to get lost or to misunderstand meeting instructions, even with the best of planning. For example, the instructions I received were to meet our guide at a certain exit. Thank goodness we were 15 minutes early, as that gave us time to figure out in time that what appeared to be an exit was not the right one. We found it only after asking the station staff.
Nov. 15, 2019
Jay had such an awesomeincredible depth of knowledge. He tied together more than architecture and asthetics, he included history and culture. You will love the tour with Jay!
Nov. 9, 2019