Ask the Dutch what to do with kids in Amsterdam and you may need to take notes. With ubiquitous parks; easy transport by bicycle, boat, tram, and foot; and world-class museums with great children's programs, Amsterdam has no shortage of things to stoke curiosity in young travelers. From a treasure hunt at the Van Gogh Museum to a chance to fire a cannon off a historic boat, these are some of the best things to do with kids in Amsterdam.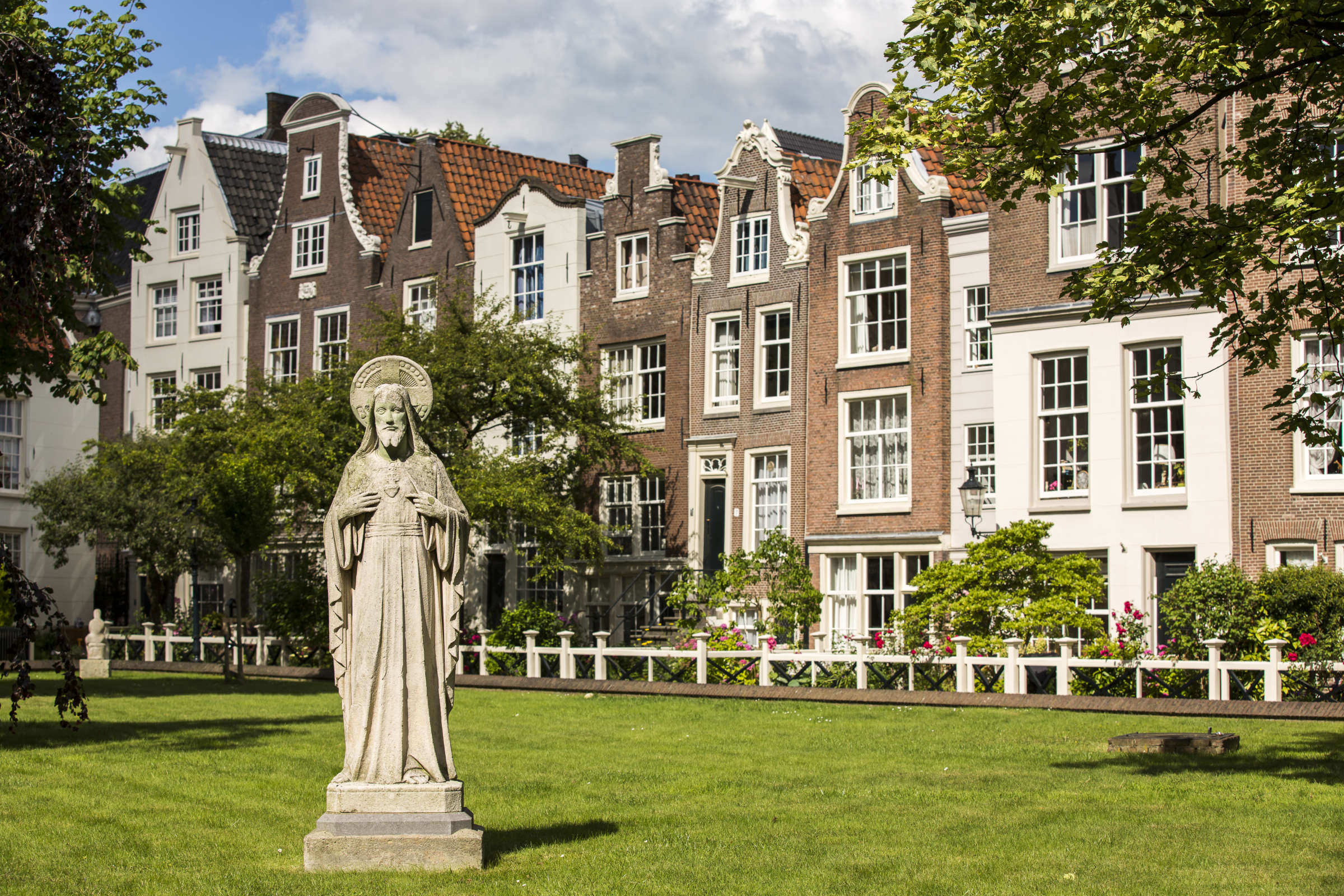 Step Back in Time to the Dutch Golden Age
One of our recommended places to start is with a family spin of our Dutch Golden Age History Tour. Amsterdam's story is one of a fairytale, with twists of fate and a sweeping rise of fortune that need little embellishment for the attention-strapped toddler (or tween, for that matter). We find it's best to understand Amsterdam's one-time role as one of the wealthiest cities in the world in the company of a historian like Alette Fleischer who can unpack the social and financial underpinnings of the 17th-century city, when Dutch trading companies ruled global shipping routes and moved rare commodities like spices, sugar, tobacco, and gold around the globe.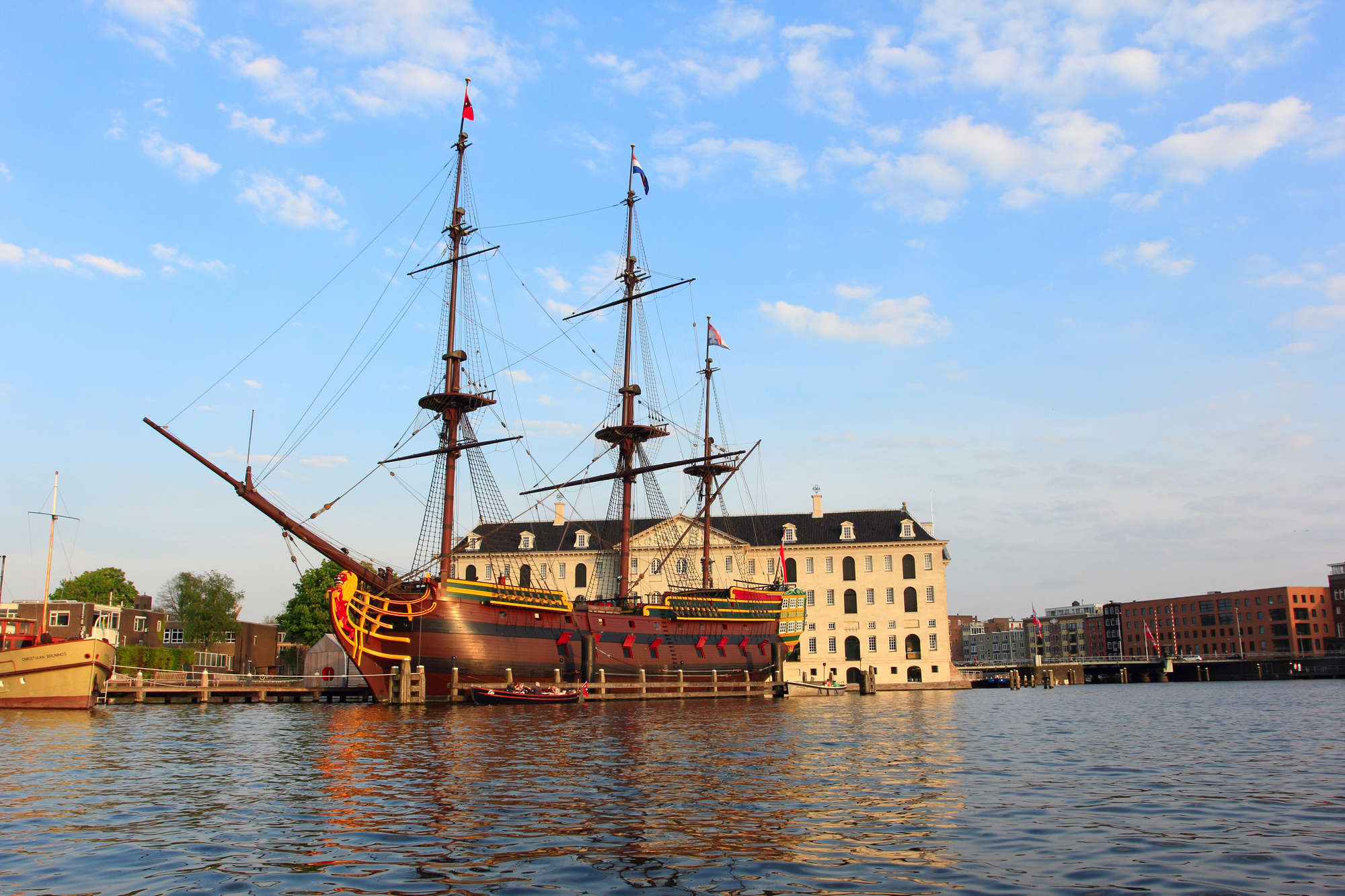 A good place for families to experience the Golden Age in person is the National Maritime Museum, or the Scheepvaartmuseum. Here, younger kids can climb on board the East Indiaman Amsterdam, an exact replica of a historic trading ship, and swing in a crewman's hammock or learn to shoot a cannon (admittedly a skill that you may regret teaching, but as they say…when in Rome). Older kids and mechanically-minded adults will wonder at the impressive collection of maritime artifacts, including the intricate machine room of an early 20th-century icebreaker steamship that still sails every year.
How to get there: From the Amsterdam Centraal train station, take bus 22 or 48 to Kadijksplein/Scheepvaartmuseum. Or go by foot: leaving the station, turn left and walk about 20 minutes.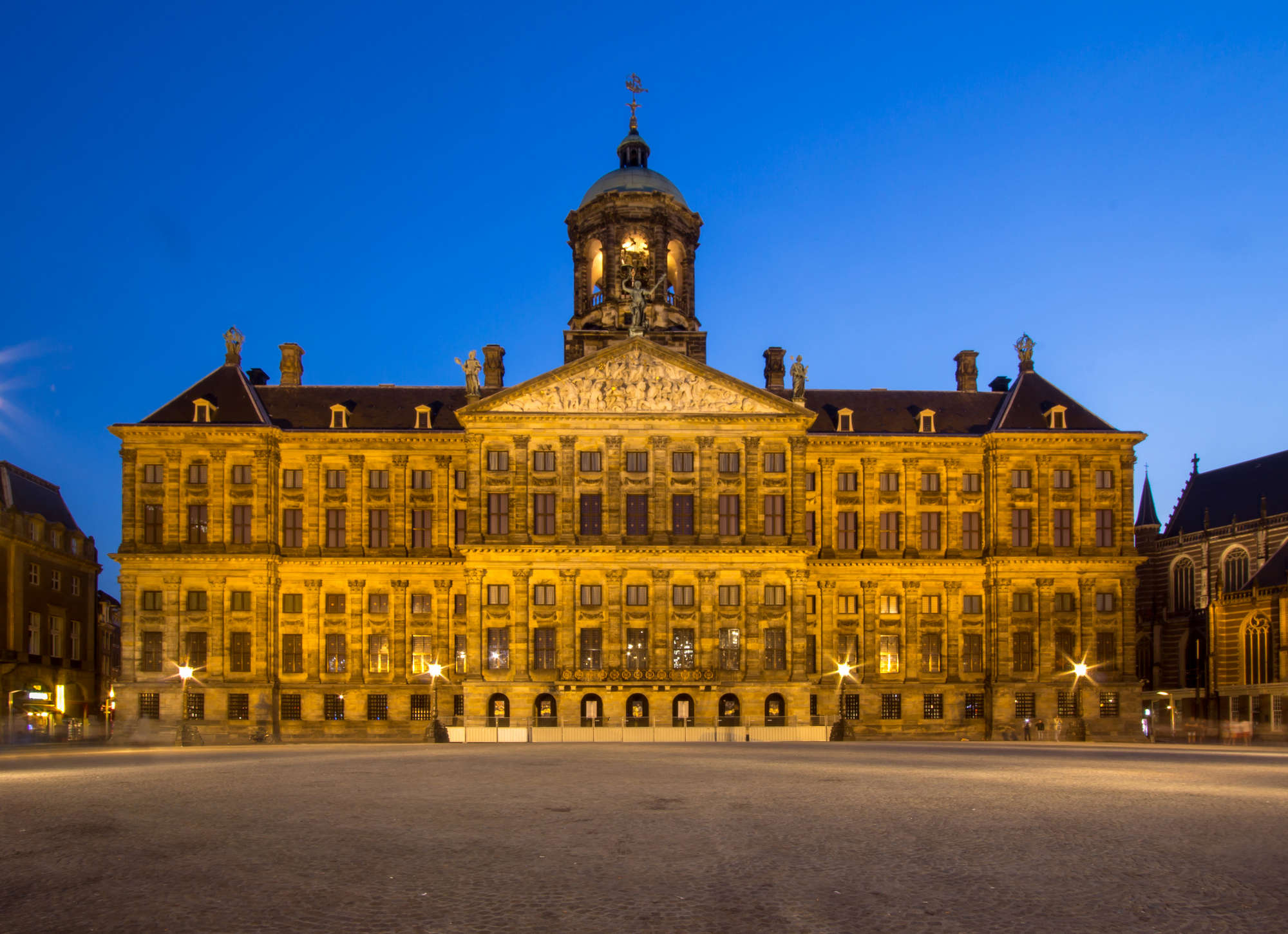 Next up: the Royal Palace. While the world is abuzz with news of Megan and Harry, many are surprised to learn that the Netherlands is also a constitutional monarchy. Established just over 200 years ago (relatively recent in the European scheme of things), the Dutch Royal Family has nevertheless managed to snag an enviable place to call home. The Palace, originally built as a city hall in 1648, is the grandest of Amsterdam's Golden Age buildings. We usually pick up one of their audio guides—they have versions for kids too—to travel back in time as we wander among glittering chandeliers, marble sculptures, and famous artwork.
How to get there: The Royal Palace is located on Dam Square, a short walk or bike ride down Damrak from the train station. If traveling by tram, get off at the Dam stop, served by lines 4, 14, and 24.


Up Close with the Artists
The newly renovated
Rijksmuseum
is on every list of things to do in Amsterdam with kids for a reason: it's a treasure trove of art, including many works by Dutch Masters, artists of the Dutch Golden Age like Rembrandt and Vermeer. Find the highlights (and the secrets) of this "cabinet of curiosities" on our
art historian-led tour specially designed for families
. After the tour, we always weave our way to the Picnic Room, to catch a live painting demonstration.
How to get there: From the train station, catch tram 2 or 12. Or walk south from Dam Square; the museum is located at Museumstraat 1, a 20-minute walk from city center.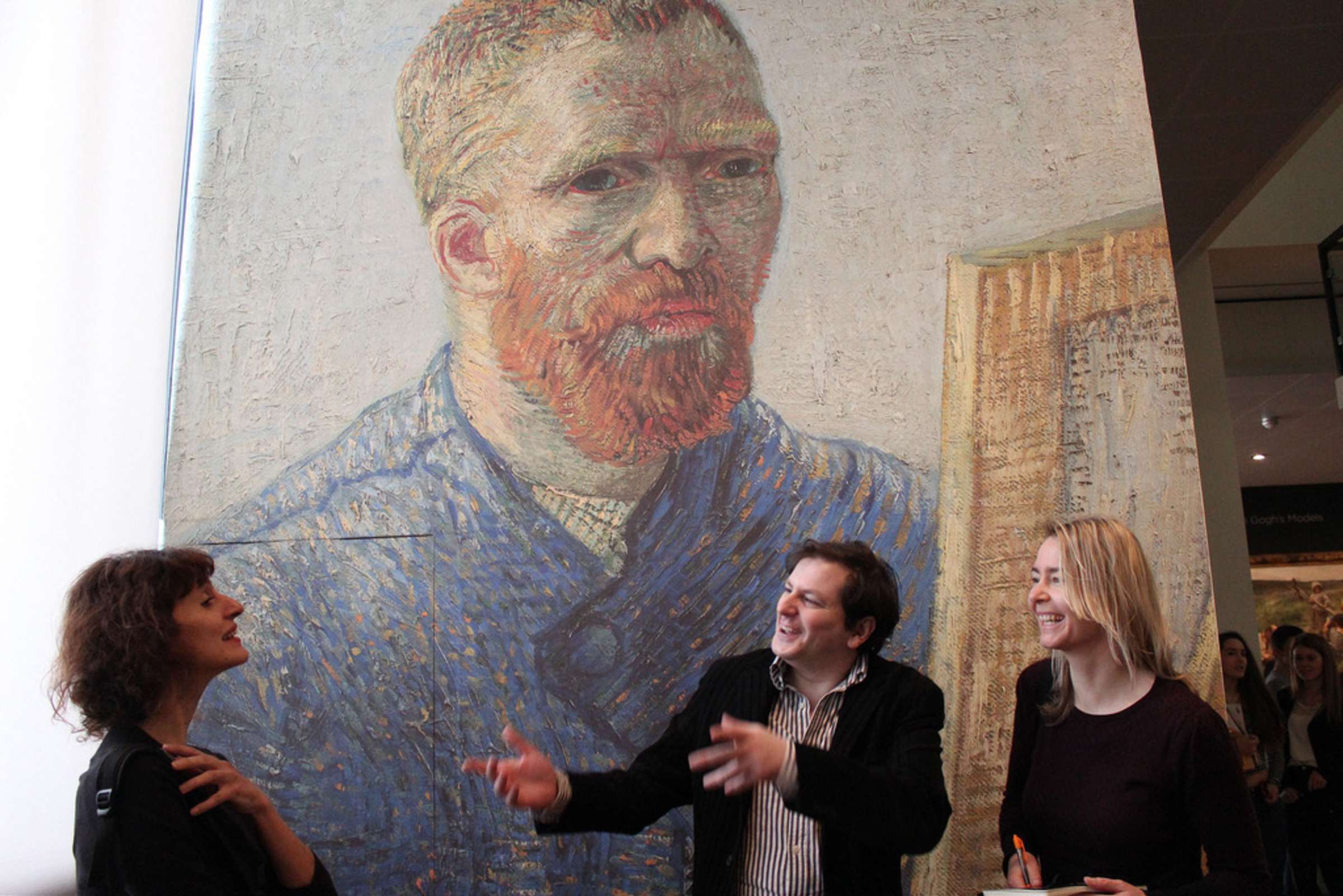 Then it's on to another Dutch favorite: Vincent Van Gogh. At the Van Gogh Museum, which houses the world's largest collection of the artist's works, head to the information desk to start a treasure hunt or pick up Vincent's Traveling Case, filled with activities to help kids explore the museum. Then set off to find the artist's celebrated sunflowers and self-portraits, as well as letters and drawings that offer a window into his storied life.
How to get there: Just steps from the Rijksmuseum, the Van Gogh Museum is at Museumplein 6, accessible by tram 3.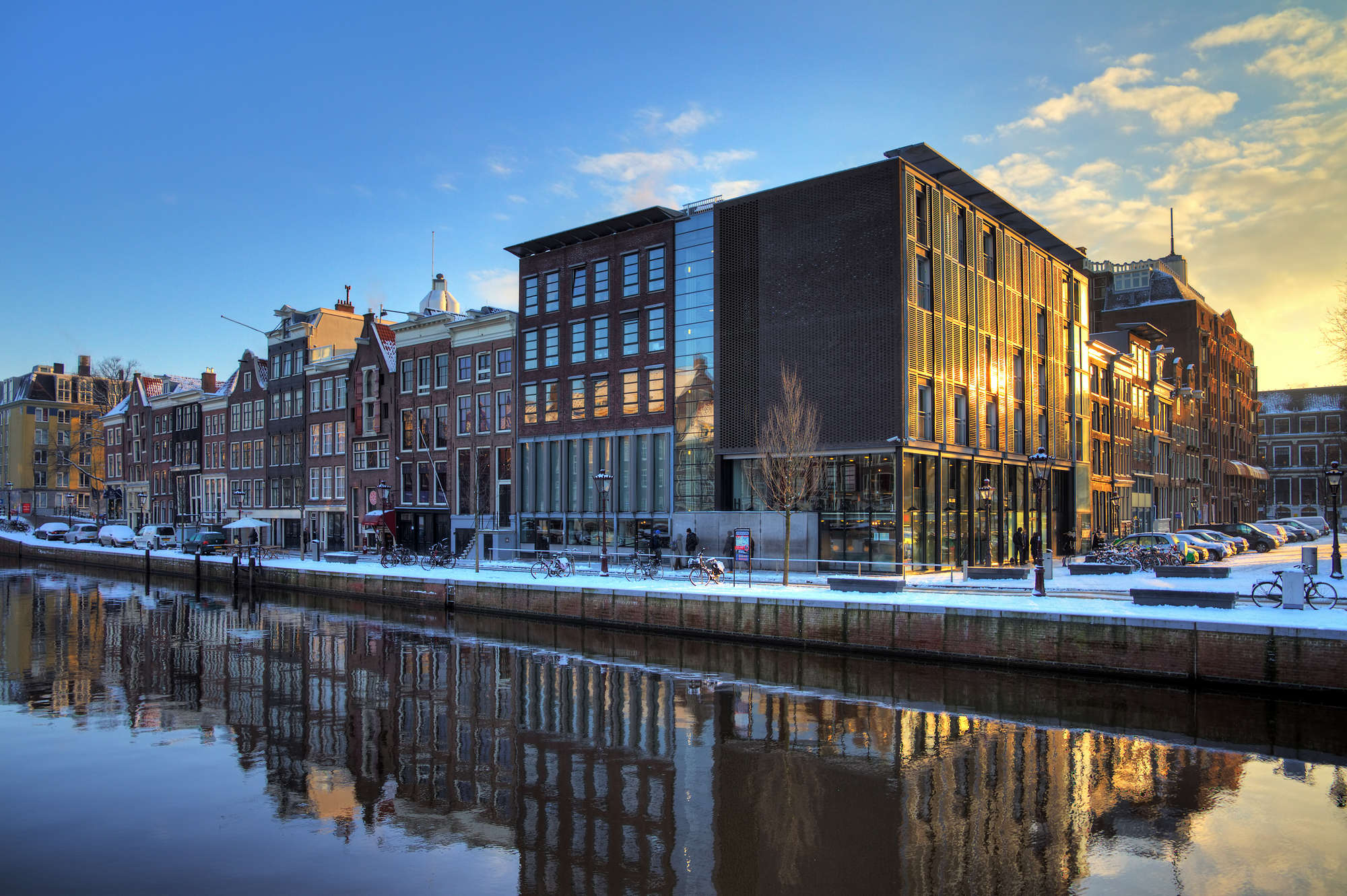 Perhaps the most famous daughter of Amsterdam is an artist of a different sort: a budding writer named Anne Frank. The
Anne Frank House
, where Anne hid with her family from the Nazis for 25 months, is one of the most popular sites in the city—unfortunately, the famously small space is almost always overcrowded, which we find can dilute its meaning and atmosphere. Thankfully, there are plenty of lesser-known but equally moving sites around the city, many of which are included in our
Jews in Amsterdam
walk. (And, if you do decide to brave the crowds at the Anne Frank House, aim to
book tickets
two months ahead of time).
How to get there: The house is located on Prinsengracht, a 10-minute walk west from Dam Square along Raadhuisstraat. Or take trams 13 or 17 to Westermarkt.


Enjoy the out-of-doors
When you need a break from museums, let the kids loose at one of the city's wonderful parks: Museumplein and Vondelpark are both a quick walk from the Van Gogh Museum. Rent a bike and follow Vondelpark's many trails, or bring a picnic to enjoy by one of its ponds. Another option: head to Zuiderbad for a swim. Housed in an Art Deco building next to the Rijksmuseum, the pool house opened in 1912 and was one of the first to have electricity and central heating.
How to get there: Take tram 3 to Vanbaerlestraat, located between both parks. To get to Zuiderbad, take trams 2, 5, or 12 to Rijksmuseum.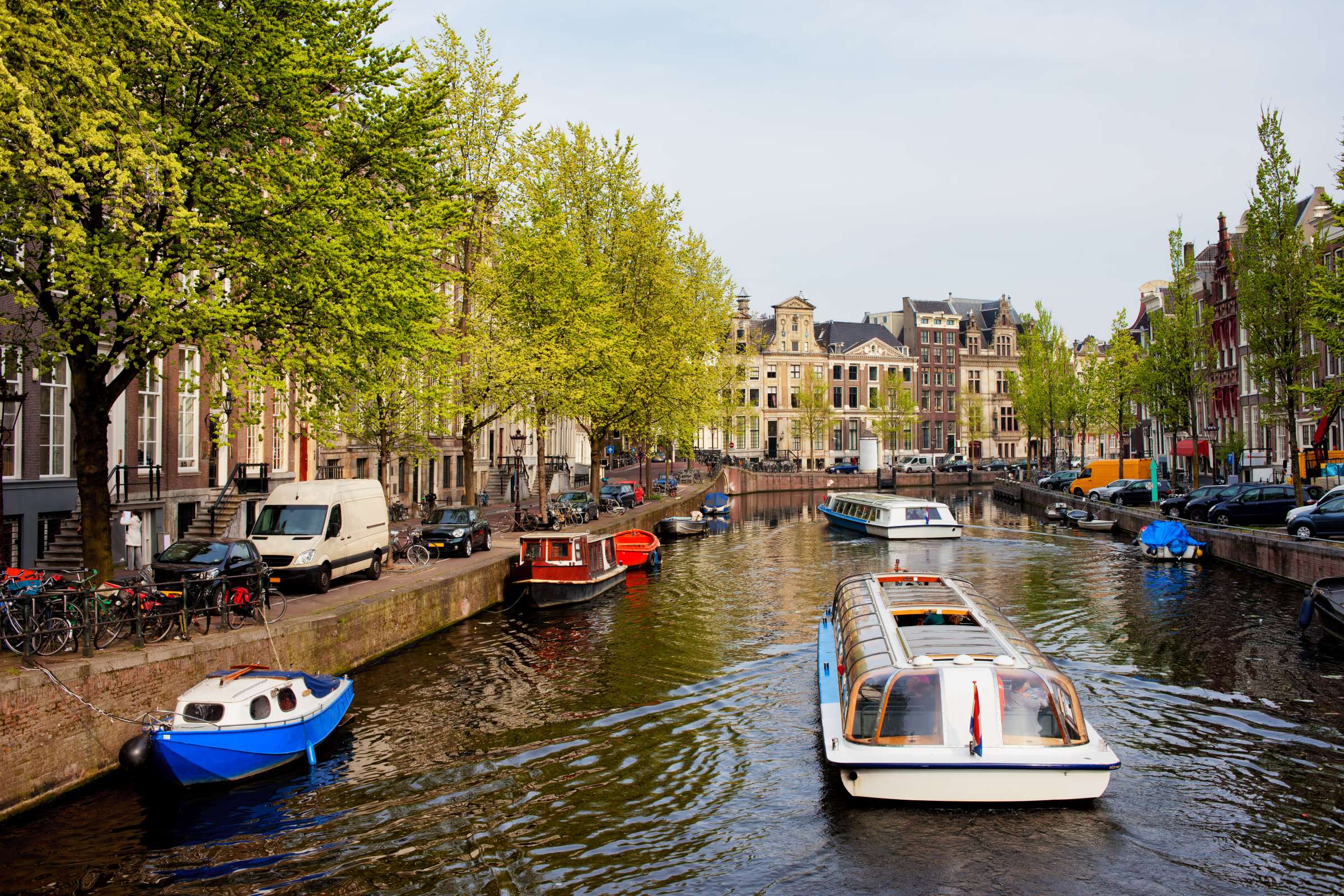 There's truly evidence of the Golden Age in Amsterdam everywhere—simply head for the nearest canal. As the city flourished, it had to quickly expand. Urban planners developed a
canal ring
that transformed swampland into today's city center—and is now a UNESCO World Heritage site. This network of canals, each with its own personality and purpose, is the perfect way for travelers of any age to get to know the city. Join a historian on
our canal cruise
, rent paddle boats, or set off on foot to discover waterways lined with colorful houseboats and gabled roofs.
How to get there: Pick any direction! There are about 165 canals designed in concentric arcs throughout the city center.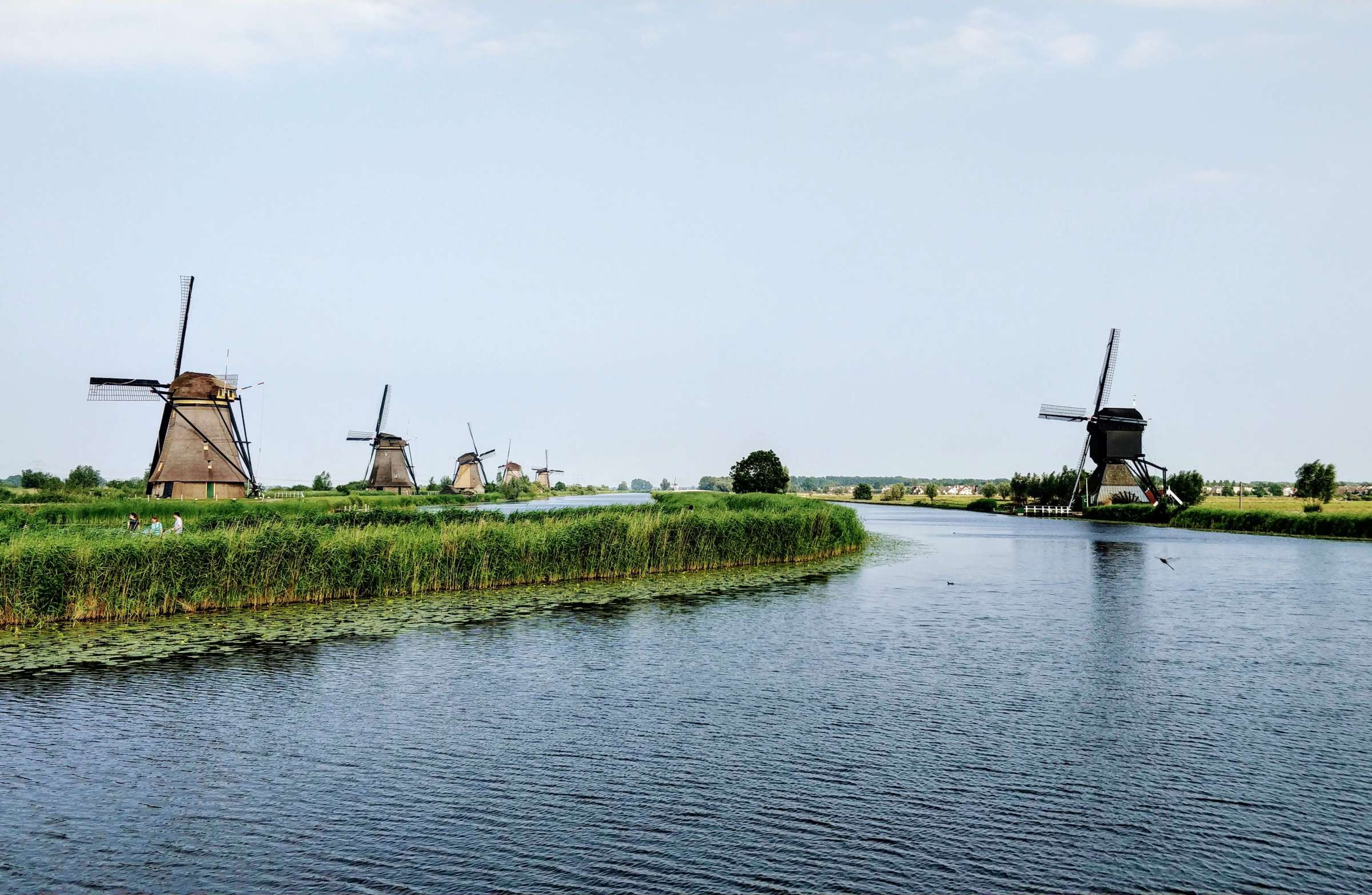 If you're lucky enough to be in Amsterdam during the incredible springtime blooms of tulip season, join us for our
Tulipmania, Then and Now: Keukenhof Gardens Excursion
where you'll learn the fascinating history of the Keukenhof Gardens and meander through colorful tulip fields amongst garden architecture.
Science and Secret Agents
While Amsterdam is home to the wonderful NEMO Science Museum and the Artis Royal Zoo, we prefer the Tropenmuseum for its innovative exhibits on world culture and stunning 19th-century building. Its collection is a true learning experience for all ages, and is an homage to Amsterdam's highly multicultural population (50% of whom have non-Dutch roots). In the past, the museum had temporary exhibits on Mecca and gender identity, in addition to its fabulous standing collection that explores the ideas of migration and personal history.
How to get there: It's a short walk across the canal from the Artis aquarium, or take trams 7, 14, or 19 to the Alexanderplein stop.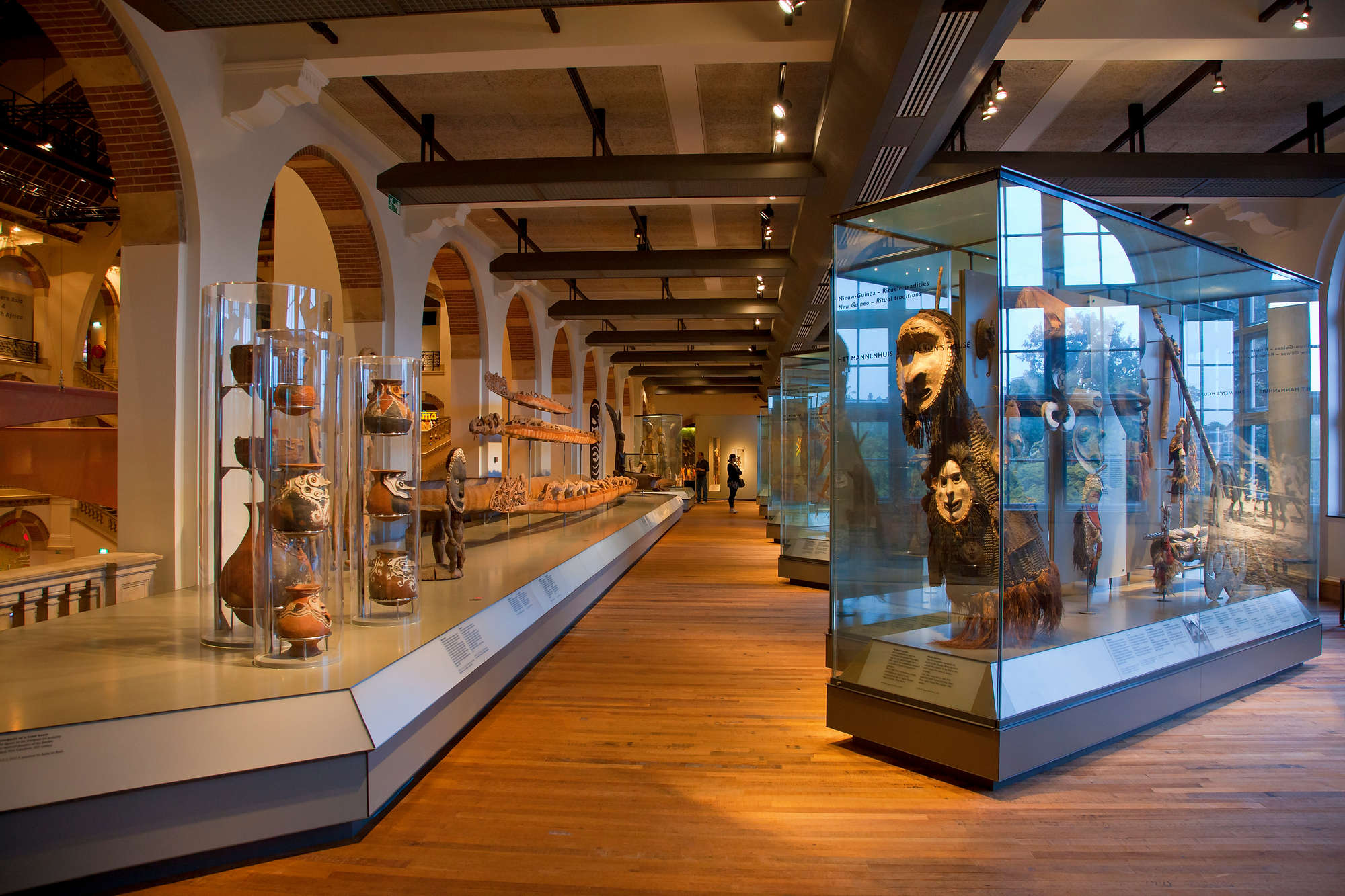 Like the Anne Frank House, the Dutch Resistance Museum, or Verzetmuseum, delves into the critical history of Amsterdam during World War II. The exhibits examines the efforts of Dutch freedom fighters who went underground to fight the Nazis, and include weapons, printing presses, espionage equipment, and a special section for kids (8 and older) depicting everyday life for Dutch children during the war.
How to get there: The entrance is at Plantage Kerklaan 61, right across from the Artis Royal Zoo. Take tram 9 or 14 to Artis.