Paris is home to thousands of world-famous works of art and ancient artifacts – so how do you see it all when you visit? With more than 130 museums spread throughout Paris, there is no shortage of opportunities to learn, explore, and be inspired. The City of Light has something to offer everyone.

What should you not miss out on in Paris?
The answer to this question depends on what you like to see and what you want to learn about. If you love Renaissance art, there's a museum for that! Do you love Victor Hugo? You're in luck – you can visit a house museum dedicated to him.
The smartest way to ensure you don't miss out on famous museums in Paris is to plan ahead. With a little strategizing (and some guided tours!), you can make the most of your time in this world-class hub of arts and culture.
Quintessential Museums in Paris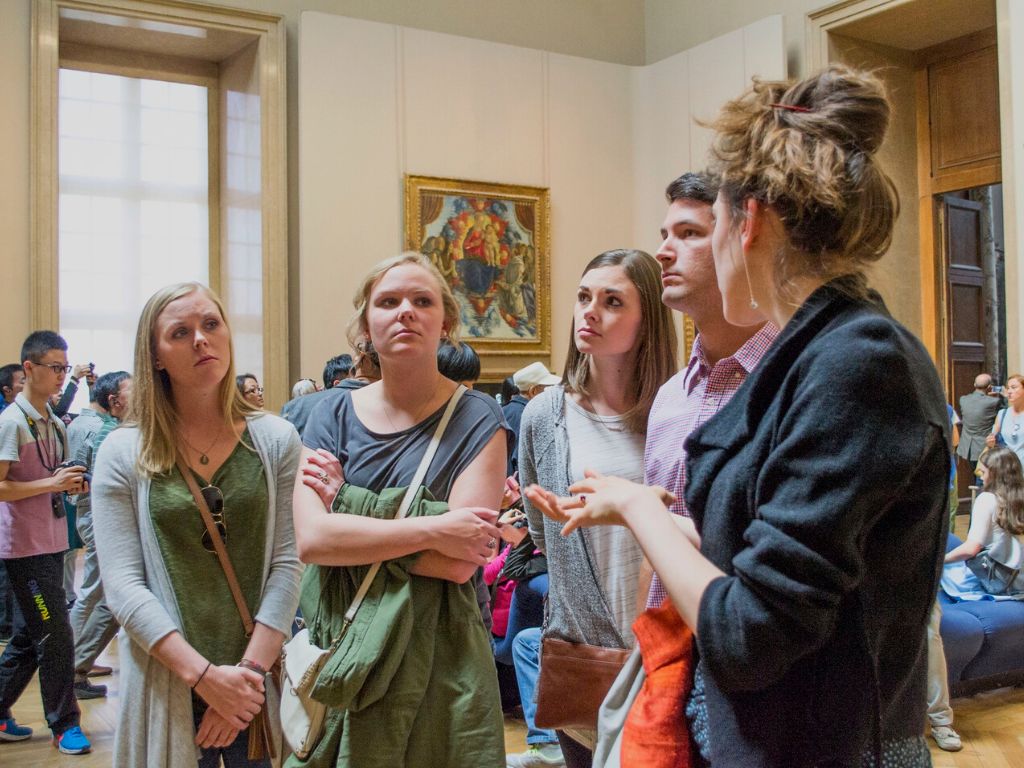 A trip to Paris is not complete without a stop at some of these famous Paris museums. Whether you decide to take a guided tour or explore on your own, make a plan to see the renowned works of art hosted in these in architecturally stunning buildings.
The Louvre
The Louvre is the world's most visited museum and the most popular museum in France. Home to the Mona Lisa, the Venus de Milo, and hundreds of other famous works of art, sculptures, and more, the Louvre is a truly historic landmark.
With so much to see in one museum, it can feel overwhelming. Book a Louvre Tour: Museum Crash Course to get your exclusive view of the world's largest art collection. Spend three hours on a curated tour led by an art historian as you learn about art that spans centuries. From the Classical Antiquities wing with Egyptian artifacts and Greek and Roman sculptures to the grand galleries of the Denon Wing, you'll hear about these stunning works from an art expert. You'll also see masterpieces by Leonardo da Vinci, Michelangelo, and Veronese, as well as the French Masters. And, of course, no visit to The Louvre would be complete without viewing the Mona Lisa.
Are you visiting Paris with kids? Transform your little ones into art aficionados with our Louvre Museum Tour for Kids. This two-and-a-half-hour tour led by a specially trained, family-friendly art historian is filled with interactive experiences and tailored to children's interests.
Musée d'Orsay
With The Louvre just a short walk away, many wonder is Musée d'Orsay worth seeing? The answer: Yes! This museum features an impressive art collection, mainly from the 19th and 20th centuries.
Filled with works like Van Gogh's "The Starry Night Over the Rhône," Édouard Manet's "Luncheon on the Grass," and Auguste Rodin's "The Thinker," Musée d'Orsay is a meaningful and beautiful museum for art lovers and first-time visitors alike.
This museum is a popular destination, so why don't you stay a step ahead with our Musée d'Orsay Tour: Crash Course with Skip-The-Line Tickets? The tour begins outside, with your art historian guide sharing fascinating insights into the museum's unique structure. You'll move on to the ground floor with the works of the Barbizon school and Corot. Next, you'll experience the works of Realist artists like Courbet and Manet, where you'll examine the new techniques and ideas they introduced and how they inspired future Impressionists.
As you go through the museum, you'll discuss the spread of Impressionism and its radical departure from traditional schools of painting while examining the works of Monet, Renoir, Degas, and Pissarro. Next, the tour will showcase Impressionism's influence on subsequent artists, such as Cézanne and Van Gogh. At the end of your tour, you'll have a robust understanding of these major art movements and their influence on modern art.
Context also offers a Musée d'Orsay Tour for Kids with Skip-The-Line Tickets for a tour that will delight kids and adults, as everyone will leave the tour with a new appreciation for art.
Le Centre Pompidou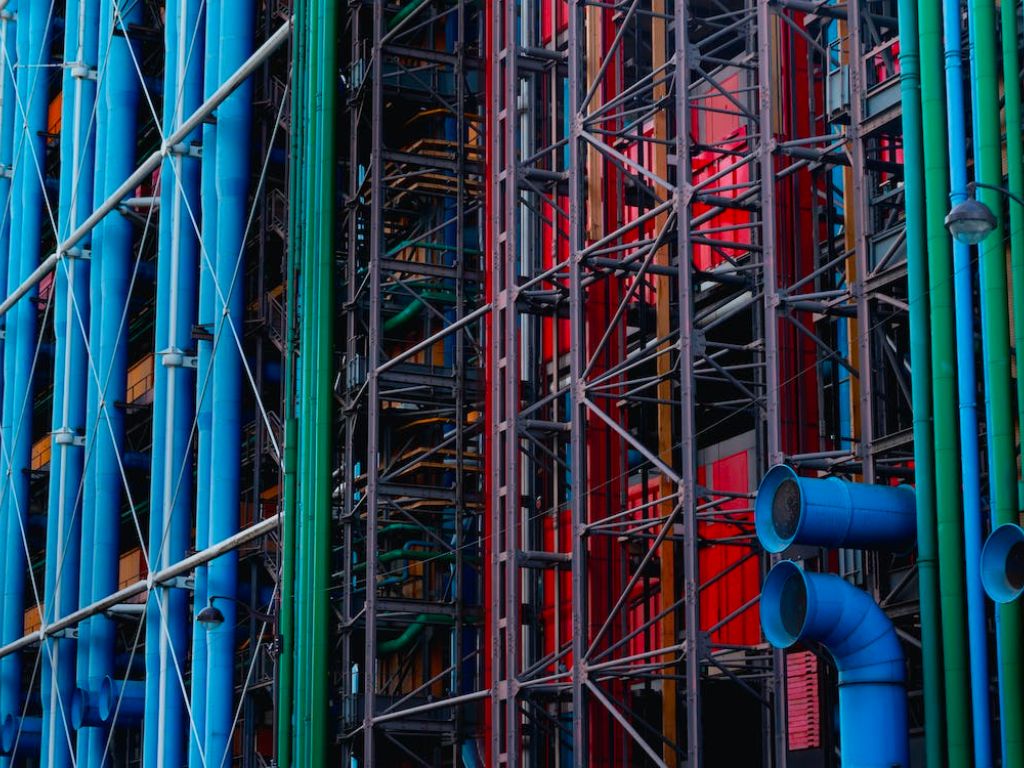 With over 120,000 works ensconced within its iconic exterior, Le Centre Pompidou features Europe's largest modern and contemporary art collection. Famous works at Le Centre Pompidou include "Les Demoiselles d'Avignon" by Pablo Picasso, "The Persistence of Memory" by Salvador Dalí, and "Woman with a Hat" by Henri Matisse.
Take advantage of Context's Centre Pompidou Tour: Crash Course and visit the impressive collection of modern art with an art expert. On the two-hour Pompidou Center tour, your docent will illuminate the message behind its unique architectural design, the Parisian avant-garde, and the countless 20th-century masterpieces that make up the museum's permanent collection.
Notre-Dame Cathedral
Notre-Dame is a medieval Catholic cathedral located on the Île de la Cité in the heart of Paris. With its signature Gothic architecture and stunning stained glass windows, it is one of the city's most famous and recognizable landmarks.
Construction of the cathedral began in 1163 and took over 200 years to complete. It has undergone several renovations and additions over the centuries, including the addition of its famous spire in the 19th century. The cathedral has played an important role in French history and culture, serving as the site of numerous significant events, including the coronation of Napoleon Bonaparte as Emperor of France in 1804.
On April 15, 2019, a devastating fire broke out in the cathedral, causing significant damage to its roof and spire. Restoration efforts are underway, and the cathedral remains a symbol of Paris and its rich cultural heritage.
The cathedral just announced it will reopen for tours in 2024. Context's Île de la Cité Tour for Kids: Notre Dame and Sainte Chapelle is a two-and-a-half-hour adventure on the city island of Île de la Cité. Led by an art historian trained to work with children, you will explore the gargoyles, stained glass, flying buttresses, and other iconic architectural marvels in Paris from the city's medieval and mythical past.
Photo: Photo by Adrienn from Pexels: https://www.pexels.com/photo/white-concrete-building-1460145/
Musée de l'Orangerie
Located in the Tuileries Gardens, the Musée de l'Orangerie is best known for its collection of impressionist and post-impressionist paintings, including the famous Water Lilies series by Claude Monet.
The museum was initially built in 1852 as an orangery for the Tuileries Palace and was later used as a storehouse for goods during World War I. After the war, the building was renovated and converted into a museum.
In addition to Monet's Water Lilies, the Musée de l'Orangerie also houses works by other famous artists such as Pablo Picasso, Henri Matisse, Amedeo Modigliani, and Auguste Renoir. The museum's collection is divided into two main sections: the Water Lilies rooms and the Walter-Guillaume Collection, which features works from the late 19th and early 20th centuries.
Musée Rodin
Those who love the work of French sculptor Auguste Rodin can't miss The Musée Rodin. The museum is housed in the Hôtel Biron, a mansion built in the 18th century that was used as Rodin's studio from 1908 until he died in 1917.
The Musée Rodin houses a large collection of Rodin's sculptures, including some of his most famous works such as "The Thinker," "The Kiss," and "The Gates of Hell." Visitors can also get a firsthand look at his drawings, prints, and other works on paper. Enjoy a specialized three-hour tour with an artist or art historian on the Rodin Museum Tour with skip-the-line tickets. You'll learn everything from how he cast his sculptures to what inspired him.
In addition to Rodin's works, the Musée Rodin also features works by other artists inspired by or influenced by Rodin, including Camille Claudel, Antoine Bourdelle, and Henri Matisse.
Explore the museum's verdant gardens, home to many of Rodin's sculptures, other works of art, and beautiful landscaping. Visitors can stroll through the gardens and enjoy the peaceful atmosphere, making the Musée Rodin a popular destination for art lovers and nature enthusiasts.
The Musée de Cluny
The Musée de Cluny, also known as the National Museum of the Middle Ages, is housed in the Hôtel de Cluny, a mansion built in the late 15th century that served as the residence of the abbots of Cluny.
The Musée de Cluny is dedicated to the art and culture of the Middle Ages, with a collection that spans from the 6th to the 16th centuries. The museum's collection includes sculptures, tapestries, furniture, metalwork, and other objects that provide insights into daily life, religion, and art during the Middle Ages.
One of the most famous pieces in the museum's collection is the Lady and the Unicorn tapestry series, which dates back to the late 15th century and is considered a masterpiece of medieval art. The museum also houses the Mazarine Treasure, a collection of gold and silver objects found in a tomb in the 19th century.
The Musée Picasso
This museum is dedicated to the life and work of the Spanish artist Pablo Picasso, one of the most influential artists of the 20th century.
The Musée Picasso features an extensive collection of Picasso's works, including paintings, sculptures, drawings, and prints. The collection spans Picasso's entire career, from his early Blue and Rose periods to his Cubist and Surrealist works, and includes some of his most famous pieces, such as "Les Demoiselles d'Avignon," "Guernica," and "Portrait of Dora Maar."
In addition to Picasso's works, the Musée Picasso includes works from Picasso's collection. These include pieces by Cézanne, Matisse, Miró, and Braque, among others.
The Musée Picasso is located in The Hôtel Salé, a 17th-century mansion that has been renovated to showcase Picasso's works. The museum's galleries are arranged thematically, with rooms dedicated to different periods and styles of Picasso's art.
Paris Museums Off-The-Beaten-Path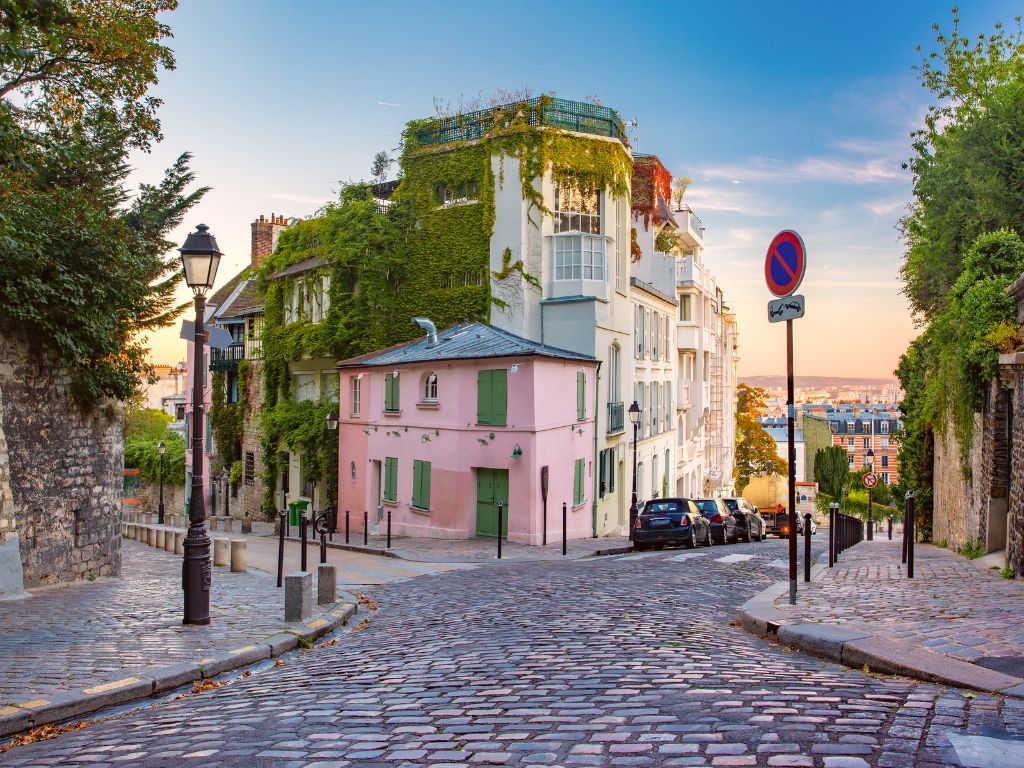 Looking for a museum experience that's a little more niche? You'll find it in Paris. With its many museums and galleries located throughout the city, it's easy to find intriguing displays and collections designed around your interests.
Musée de Montmartre
The Musée de Montmartre is dedicated to the history and culture of Montmartre, which was once a village on the outskirts of Paris known for its bohemian and artistic community. The museum's building is a 17th-century mansion that many famous artists and writers, including Renoir, Toulouse-Lautrec, Valadon, and Utrillo, once called home. The collection also includes objects related to the cabaret culture of Montmartre, such as posters and costumes from the Moulin Rouge and other famous cabarets.
One of the museum's highlights is the Renoir Gardens, a series of gardens and terraces that were once the site of Renoir's studio. The gardens offer panoramic views of Paris and are a popular destination for visitors.
Delve deeper into the epicenter of bohemian life Context's Montmartre Tour with Sacré-Coeur, a three-hour walking tour exploring this storied neighborhood's traditions and lifestyle.
Maison de Victor Hugo
Fans of Hugo's class work Les Misérables can see Hugo's living space for themselves, as Maison de Victor Hugo is located in the apartment where Hugo lived from 1832-1848. It includes many of his belongings, such as furniture, artwork, and manuscripts. The museum also features exhibits on Hugo's life and work, including his political activism and his contributions to French literature.
Musée de la Mode et du Textile
The Musée de la Mode et du Textile has a vast collection of clothing, accessories, and textiles, including haute couture pieces from some of the most famous designers in history, such as Chanel, Dior, and Yves Saint Laurent. The museum also has a large collection of tapestries, lace, and embroidery, as well as fashion plates, photographs, and fashion magazines.
See the streets of Paris in style on our Paris Fashion History Tour, where you'll learn about the origins of haute couture and fashion's most iconic designers.
What are the 3 most visited museums in France?
The three most visited museums in France are:
The Louvre
Musée d'Orsay
Versailles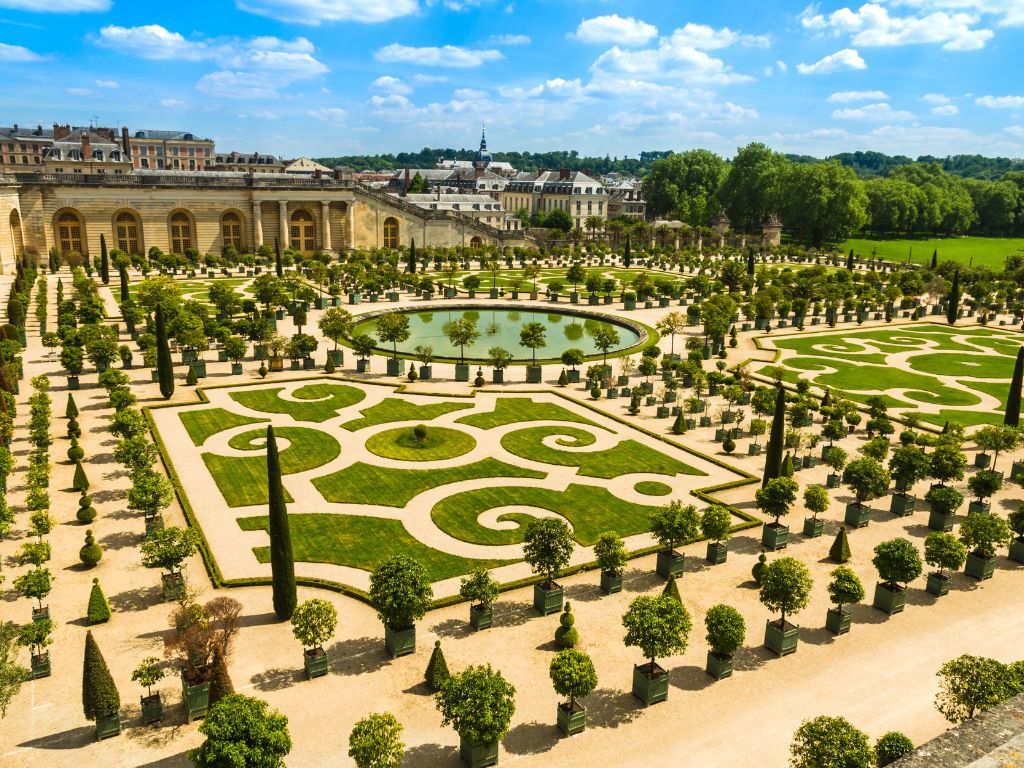 We've already covered the Louvre and Musée d'Orsay, but Versailles is also a key French monument. Versailles is a palace in the Île-de-France region of France, approximately 12 miles southwest of Paris. Originally built as a hunting lodge by Louis XIII in 1623, it was transformed into a grand palace by his son, Louis XIV, in the late 17th century.
The Palace of Versailles is known for its magnificent architecture, elaborate gardens, and historical significance. It was the seat of political power in France during the reign of Louis XIV and was the site of many important events in French history, including the signing of the Treaty of Versailles, which ended World War I.
Today, Versailles is a popular tourist destination and a UNESCO World Heritage Site. Visitors can explore the palace's ornate rooms, wander through the expansive gardens, and learn about the history and culture of France.
Join Context for a Versailles Palace and Gardens Tour with car service and an expert guide. A historian will lead you through the palace and gardens of Versailles, sharing vital insights into the architectural and historical significance of this immense site—including the expansive royal gardens designed by renowned landscape architect André Le Nôtre.
What Days are Museums Closed in Paris?
Most museums in Paris are closed one day per week, but the exact day may vary depending on the museum. Remember to check the museum's schedule before you visit to ensure the doors will open!
These are the days many of Paris' popular museums are closed:
The Louvre Museum: Closed on Tuesdays.
Musée d'Orsay: Closed on Mondays.
Centre Pompidou: Closed on Tuesdays.
Musée de l'Orangerie: Closed on Tuesdays.
Musée Rodin: Closed on Mondays.
Tour Paris Museums
Make the most of your time in Paris with a Context Paris museum tour or small group walking tour of Paris. From foodies to fashionistas, there's a tour for everyone.
Our local experts and guides cultivate experiences you won't find elsewhere – all designed to make your trip to Paris a memorable one.
Learn More About Paris with Context Learning
Get your trip started before you even step on the plane with Context's Upcoming Online Seminars and Courses about France featuring local art, food, history, and culture experts. You can also take a deep dive into French History and Culture content instantly through Context On-Demand.
You May Also Like: