Tour Details
Tour Description
This six-hour tour takes you to Barcelona's most famous and charming sites, from the bewitching Gothic Quarter, and lively Las Ramblas, to the magnificent Sagrada Familia, and other treasures within this spellbinding city. From ancient Roman walls to Gothic architecture to Gaudi's unique designs, there's plenty to see and experience. Our Barcelona in a Day itinerary is specially curated weaving together some of the city's best-known sites. It's a fantastic introduction for travelers with limited time yet unlimited curiosity who want to experience the best of Barcelona in the company of a friendly local expert.


Please note: Tickets for the Sagrada Familia are very limited. We kindly ask for your flexibility when booking this tour. Thank you!
Sites Visited
Gothic Quarter
Plaza Nova
Gothic Cathedral
El Call
El Born
La Boqueria
Las Ramblas
Sagrada Familia
Included
6-hour tour with a Ph.D. or MA level expert guide
Skip-the-line tickets into the Sagrada Familia
Itinerary Details
We'll begin our adventure in a small cafe in the heart of the Gothic Quarter in the beautiful Plaza Nova which opens in front of one of the gates of the old Roman city. Sipping on a delicious coffee with introductions and a briefing for our day ahead, we will then set off and begin learning the fascinating history of the city starting with Ancient Roman times. We'll continue onward to discuss the influence of the Romans on Barcelona's city planning and architecture still apparent today, as our route moves through the bewitching Gothic Quarter. We will head to the exterior of the awe-inspiring main Cathedral which was constructed in the 13th-15th centuries and features gargoyles and other mythical animals. We'll use this late Gothic masterpiece as a backdrop for discussing the medieval evolution of Barcelona.
Our adventure through the enchanting cobblestoned streets will take us into El Call, the Jewish neighborhood established in the Middle Ages. Here you'll learn about periods of relative religious freedom, as well as periods of intolerance that have marked Catalan and Spanish history.
Next, we will wander to El Born, a local Spanish favorite and Barcelona's main market, La Boqueria, where we will try a local snack or Spanish delicacy. Leaving the market buzz and flavors behind us, we will stroll along the leafy green Las Ramblas, the main street through inner-city Barcelona. Below the shady trees and next to merchants, we will discuss the modern development of the city in the 18th and 19th centuries.
We will stop for lunch at a delicious local restaurant or cafe and use this time to re-energize and discuss anything from Spanish gastronomy to Catalan identity. After lunch, we will make our way to the day's grand finale: the awe-inspiring and beautiful Sagrada Familia, with skip-the-line tickets. Barcelona has been a leading figure in the Art Nouveau movement and Antoni Gaudí's masterpiece is the perfect showcase of modernista architecture. Still under construction, nearly 100 years after the death of its visionary, the structure exemplifies the genius of a forward-thinking mastermind. Be prepared to marvel at this incredible and unique cathedral as your expert guide educates on its symbolism, aesthetics, and design. You'll also learn about the Sagrada Familia's relationship with the Modernisme movement, as well as the life of Gaudí.
Closing this enchanting and fascinating tour, you'll emerge with a deeper understanding of Barcelona and how it propelled itself onto the European stage. We'll have ventured across the city's most charming sites relevant to Barcelona's history, culture, and identity. Our Barcelona in a Day tour will leave you with a better understanding of architectural movements, the Catalan identity, and local gastronomy.
For a deeper exploration of Barcelona's architecture try our
Gaudi Barcelona Tour
. For children, we recommend our shorter
Gothic Quarter for Kids
tour, which is led by experts specially trained in educating children.
FAQ
For more information
about Context tours, please visit
our FAQs
.
Book with confidence
— see Context's flexible cancellation policy
here
.
Where do we meet? Where does the tour end?
We meet opposite the main cathedral in front of the Hotel Colon and end the tour at Sagrada Familia. Your confirmation email will have the exact meeting point details along with a map.
Will this tour enter the Cathedral?
Please note this tour does not include entrance tickets to the cathedral. Due to the itinerary and timeline of the tour you will visit most of the sites from their exteriors with the exception of Sagrada Familia where you will experience it from both the interior and exterior.
Is this tour walking-intensive and/or wheelchair accessible?
The route may include narrow sidewalks and cobblestoned streets; please contact us to discuss your mobility concerns in more detail so that we can best advise.
Do we buy children's tickets?
Tickets are free of charge for children under 11. We only buy adult tickets.
Where You'll Start
Tour Experts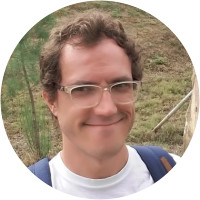 Alex Rodriguez Suarez is a native of Barcelona, where he read history at the Universitat Autonoma. In 2006 he obtained his guiding license and began leading tours at the Palau Montaner and the Hospital of St Pau. In 2014 he completed his Ph.D. in Byzantine history at King's College London. During his time in London, Alex also led tours for Context at the National Portrait Gallery and the British Museum. He has also studied in Greece and conducted research in Turkey. His interests include art and architecture and he loves visiting archaeological sites all over the world.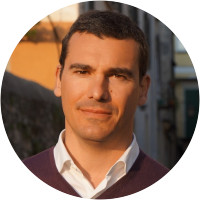 Cayetano has been working in the tourist and hospitality industry in Barcelona, United States and South East Asia for nearly 24 years now and as a freelance tour guide for the last 9. He holds a bachelor´s degree in Art History, another bachelor´s degree in Leisure and Hospitality Management and an MBA. He was born in Barcelona and has lived most of his life here. Cayetano loves his job, his hometown Barcelona and his country Catalonia. He is eager to share his knowledge about Barcelona, culture, history, art and the Mediterranean way of life with visitors coming from all around the world.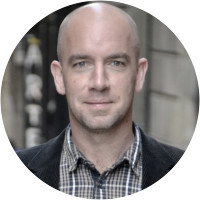 Dan hails from Sheffield in the north of England yet his passion for Barcelona and all things Catalan took shape from an early age - stemming from a high school exchange visit in 1991. Dan went on to study Hispanic Studies at the University of Cardiff, with special emphasis on Catalan language, history and culture. Following a permanently move to Barcelona in 2002, Dan completed a Masters in Development Cooperation, squeezed in whilst indulging his primary passion of searching out the things that make Barcelona tick – both currently and historically. Dan is a licensed tourist guide of Catalonia.
Reviews can only be left by Context customers after they have completed a tour. For more information about our reviews, please see our FAQ.
Olga was excellent. Everything before the trip was communicated thoroughly. But Olga was absolutely wonderful! You could really tell how passionate she is for her city and it showed throughout the entire tour. She took the time to explain things and told us things we would never learn in our own. There is nothing negative I can think of at all. It was truly an amazing experience and one I would recommend a hundred times over.
May. 25, 2023
so worth every cent!!! Zaida was so knowledgeable on history, current affairs...she made the beginning of our trip wonderful!
May. 24, 2023
What I enjoyed about this tour was the wealth of knowledge and information that Alex our tour guide has. This tour and our tour guide Alex stands out far above the average tour. We very much enjoyed the day.
May. 15, 2023