Tour Details
Tour Description
The Orsay museum in Paris is one of the most visited museums in the world, known for its vibrant collection of nineteenth- and early twentieth-century masterpieces by the likes of Courbet, Monet, and Seurat. This 2.5-hour Musée d'Orsay with kids tour, led by an art historian trained in working with children, provides a dynamic, child-oriented introduction to the museum and its highlights. Venturing through its expansive halls—the museum is housed in a former train station!—we'll look together at some of the major art movements represented in the collections, like Realism, Impressionism, and Post-Impressionism. Using learning activities and visual thinking strategies, we'll encourage close looking: What do you see in this image? Why might Van Gogh's works have such wild colors? Do Monet's Water Lilies look funny to you up close? Our hope is that our young art-spectators will come away with familiarity with these world-famous movements as well as a deeper appreciation for "reading" and understanding art.
From Trains to Tableaux—Musée d'Orsay for Kids Tour
The Orsay's collections are housed in an opulent turn-of-the-century building (quite à propos for displaying art of the same time period). But did you know this building wasn't always a museum? In fact, it was constructed as a train station! We'll begin our tour by interpreting the structure together, a first step in our lesson of "reading" art and our surroundings. Why would the building need such a lofty glass ceiling and enormous archways? Can you imagine where the trains might have gone? Surely we'll look at images of the station in its heyday before moving on to talk about the shift from station to museum. We might also talk about other museums we've seen, perhaps in our home cities, and imagine what other unconventional spaces could be used to house art collections.
Painting in Nature!
With discussions of trains under our belts, we'll move on to the art itself. We may start with works from the Barbizon school, considered a precursor to Impressionism. Barbizon painters worked almost exclusively outdoors, en plein air, and tried to paint their surroundings in as realistic a way possible. Have you ever taken a sketchpad outside to draw? How is it different than drawing a subject, inside, from memory? Would the colors of your drawing change depending on the time of day and the position of the sun?


Moving on from the Barbizon, we may look at Realism, particularly works by Courbet and Daumier. These artists and their contemporaries liked to paint the people they saw in the every day—doing their shopping, or playing chess—rather than stiff, idealistic portraits of people like Kings and Queens. Sometimes their paintings and drawings were humorous and even satirical, while at other times they were simple reflections of human activity. Looking at these works together, we'll turn the question to you: If you had to draw or paint in a Realist manner, what would you want to draw?
Impressionism
At the heart of our walk, we'll take in the work of the Impressionists. These artists—some of the most famous of which are Claude Monet (whose house and garden we visit on our
Giverny Tour
), Edgar Degas, and Édouard Manet—rejected formal artistic rules. Like the Barbizon and Realist painters, they preferred subjects drawn from modern life. Can you detect any differences between the Impressionist works and the Realist works we just saw? One clarifying difference is in the brush strokes—in the Impressionist works, they are visible, short, and thick—almost texturized. Can you imagine what an Impressionist painting might feel like to touch? This was revolutionary at the time, and many of these artists were ridiculed by the press and art collectors for being too
avant-garde
with their ideas.
"[Our guide] made the tour valuable and fun for both adults and children. He keyed into each of my children's different interests and worked with us in a pleasant and informative way. We felt that we came away from our tour with a much deeper knowledge of art and history. We would highly recommend . . ."
Take Aways
As our time together comes to a close, perhaps after a brief look at some of the Post-Impressionist works in the museum, like Pointillism (can you imagine the time it might take to paint a large-scale canvas with tiny little dots?), we'll emerge with a better understanding of how to look at art, and perhaps also the ability to see the evolution of these nineteenth-century movements. Our Musée d'Orsay for Families tour is the perfect complement to our
Louvre for Kids Tour
, which looks at art from Antiquities until the early nineteenth-century.
Booking Instructions
Please let us know in advance of the tour if you or your children have special interests you would like addressed.


In addition to our
family program
tours, we may be able to adapt certain other tours to the needs of families, though please note such adaptations would not incorporate special activities. Please contact us for more details.

Customize this Tour
Whether you already have something in mind or would like to craft something entirely new, our dedicated planning specialists are on hand to help you develop a tour that will be just right for you. Context planners, all travelers in their own right and experts in their dedicated territory, will partner with you to create an itinerary suited exactly to your needs and schedule.


Fill out our
CUSTOM ORSAY FORM
or email us at custom@contexttravel.com to get started.
FAQ
What is a private tour?
Our private tours are limited exclusively to travelers in your party. They are designed to provide a learning experience that is completely tailored to you and your traveling companions. Private tours give you more flexibility with scheduling (you decide when the walk best fits in your trip), the ability to tailor your itinerary (we'll work to match the itinerary to the interests and dynamics of your group), and more personalized time with your guide.


What is a small group tour?
Our small group tours cover many of the same itineraries as our private tours, but they place you with other travelers in groups of 6 or less. They operate on a pre-scheduled calendar, and are designed to provide an opportunity to engage with and learn from other travelers. Most of our small group tours require at least three (3) participants to run, although there is some variation from walk to walk. However, there is some variation from walk to walk. As you sign up for a tentative walk we display the minimum number required in order to confirm.


What kind of art is in the Musée d'Orsay?
The Musée d'Orsay collection contains works roughly from 1848-1914. Some of the art movements include Romanticism, Realism, Impressionism and Post-Impressionism, Symbolism, and Pointilism and such artists as Manet, Courbet, Corot, Monet, Renoir, Degas, Gaugain, Cézanne, Van Gogh, and Seurat. Our walk will focus on the tenets of these movements in a child-friendly way.


There are 7 in my family but your website won't allow me to include more than 6 participants. Can't you make an exception?
Unfortunately not. The group size restriction is imposed by the museum. Please contact us to work out an alternative solution.


When is the best time to visit Musée d'Orsay?
The Musée d'Orsay is very busy and not as spacious as the Louvre. We highly recommend visiting the museum when it is open late on Thursday evenings.


Is there a long line to enter the museum? Can I "skip the line"? Context pre-purchases tickets to the museum (unless you will have a Museum Pass), so you will not be required to wait in any ticket line. There is a security check through which all visitors to the museum are required to pass, and there is sometimes a line for this. Because we have advance tickets, we have access to a special ticket holder security line, which is very short. Museum Pass holders also have access to this special line.


Is the Musée d'Orsay wheelchair accessible?
The Musée d'Orsay is wheelchair accessible. There are elevators throughout the museum and you can print a wheelchair accessibility guide from the site. We are happy to custom-design visits to the Musée d'Orsay for visitors with mobility concerns.


Do you have an adult version of this tour?
We do! See our
Musée d'Orsay Tour
for a small-group, in-depth tour of the collection geared for adults and mature teens.
Are children's tickets free?
Yes! If you booked a private tour, participants under 18 are free to enter the museum. If you booked for a group tour tickets are mandatory.
Where You'll Start
Tour Experts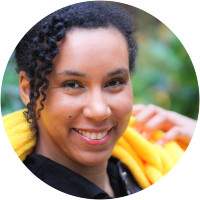 Sandra is an art historian specializing in the link between European art, history and society from the 15th to the 19th centuries. She holds a Master's degree in Art History from the Université La Sorbonne, where she specialized in Italian Renaissance painting and the iconography of the modern European family. Originally from Canada, she also holds an undergraduate degree in Linguistics, with a double specialization in French and Spanish Language Civilization, and has lived in Madrid, Barcelona, Seville, and Rome, before finally settling in Paris. She began guiding in Rome, where she spent over 10 years studying Italian history and art, and guiding groups regularly through the Vatican Museums, the Sistine Chapel, the Borghese Gallery, and the Roman Forum. She loves music, dance, theatre and art in all of its forms and enjoys sharing this passion with visitors and museum-goers of all ages.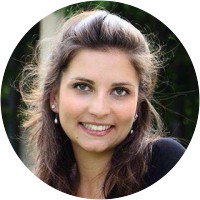 Jessica is an art lover. Interested in Art History since high school, she decided to study Art History at the Paris West University and later followed courses at a specialized school in art to become an Art Dealer. With an Art Expert degree, it was not enough to give a price to the priceless, so she decided to move to New York and study English at the New York University. After a few fantastic years spent on the other side of the Atlantic, meeting people from all over the world, discovering the amazing city of New York and travelling around the USA, she came back to Paris and obtained a Master's degree in Art History at the Paris West University. Jessica specialized in art of 17th century with a focus on art during the reign of Louis the XIVth. She is today a licensed tour guide. Becoming a tour guide was a way for her to combine her love for art and her love for meeting new people from all over the world.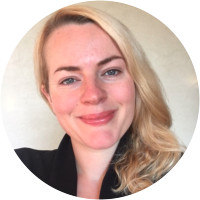 Sunday holds a BA in Creative Arts as well as an MA in Art Curatorship from the University of Melbourne, Australia, and is a specialist in Modern and Contemporary art. As a third-generation artist and overall lover of anything 'art', Sunday was propelled to uproot in search of the abundance of cultural history that Paris provides. Sunday has worked as an assistant curator in Australia, as well as at several reputable commercial art galleries. At present, she works as a private art advisor to international art collectors.
Reviews can only be left by Context customers after they have completed a tour. For more information about our reviews, please see our FAQ.
Marie was very good, making it interesting for my wife and I, and working hard on the kids. Unfortunately, our kids didn't get into it. Not through Marie's fault. Simply it being an art museum. Was worth a shot though. Also, was expensive.
Aug. 20, 2019
Great museum and guide. Finding a balance between entertaining adults and children is a difficult task. While the slightly shorter time/slower pace in a smaller scale of the museum was great, we had high expectations of the quality of information from our previous tour of the Louvre.
Jul. 3, 2019
Emma was incredible. My kids learned so much and had so much fun.
Jun. 14, 2019