Tour Details
Photos & Highlights
Experience the must-see sights, accompanied by a local historian
Ideal for first-timers
Notre Dame Cathedral (exterior only), Île de la Cité, Palais Royal, Tuileries Garden, Place de la Concorde, Pont des Arts, Champs-Elysées, Arc de Triomphe (exterior only), Latin Quarter, Eiffel Tower (exterior only), and Saint-Germain-des-Prés neighborhood
Tour Description
Soak up the Parisian atmosphere, history, beauty, and way of life with a local historian or scholar during a half-day tour. On this popular itinerary, you will explore the highlights of Paris, including the Notre Dame Cathedral, Arc de Triomphe, and the Eiffel Tower (exterior only). You will wander down boulevard-lined streets, view famous monuments, marvel at the exquisite Gothic architecture, and delve deep into the history of "the City of Light". Get ready for a Parisian adventure in France's capital filled with a fascinating history and quintessential charms.
Sites Visited
Medieval streets and Gothic churches of the Latin Quarter
Right Bank classics such as the Louvre (exterior only), Tuileries Gardens, or Palais Royal
Views of the Champs-Elysées, Arc de Triomphe, and Eiffel Tower (exterior only)
Included
Private Tours only: Optional car service and hotel pick-up [Note this option is not available for group tours]
Itinerary Details
Your Parisian adventure and fun begin in the morning on the Rive Gauche, Paris's Left Bank. You will meet in charming St-Germain-des-Prés which is known for its meandering cobblestone streets, historic buildings, and charming cafés. This area was known to be the meeting point of literary and artistic celebrities, such as philosophers, painters, and writers.
You will wander through this enchanting area as you learn about the history and pass by a Romanesque Church and notable cafés (where the likes of Ernest Hemingway and James Joyce penned their celebrated novels), making your way to the legendary Latin Quarter. Here, you may pass France's oldest university, the Sorbonne. You will marvel at the Gothic vaults of Saint-Séverin, and may stop at the celebrated English-language bookstore Shakespeare & Company along your route.
Making your way north, you will head to the Ile de la Cité, the quintessentially Parisian island in the middle of the Seine. Stopping briefly at Notre Dame de Paris, you will discuss the impacts of the recent fire and the future of the building, viewing its exquisite Gothic exterior.
From here, you will arrive on the Rive Droite, or Right Bank, and walk towards the Louvre. You will pass by the main courtyard and the renowned pyramid and experience the grandeur of this royal palace turned art museum. Next, you might pop into the gardens of the awe-inspiring Palais Royal, a former palace from the 17th century. You will then make your way up a grand boulevard toward the majestic Opéra Garnier, the stunning opera house which was built for Emperor Napoleon III. At both famous sites, you will learn some fascinating historical facts and what it was like living in the palace for Kings and Queens. You may also stop in the lavish Place Vendôme, now home to some of the world's most famous luxury brands.
You will then take the metro to the famous Arc de Triomphe. You will admire this important historical axis, which links the East of the city to the West, and discuss its symbolism with your local expert. Finally, you will end your tour with a close up of one of the most iconic monuments of the city - the Eiffel Tower. A great symbol of France, the Eiffel Tower pays tribute to many renowned scientists, engineers, and notable figures engraved at the base of the tower.
You will end your tour on the Esplanade du Trocadéro, also known as the Human Rights Plaza, admiring one of the most alluring views of La Grande Dame en Fer (the Iron Lady). After having explored both sides of the Seine and some of Paris's most important highlights, you will come away with a greater understanding of the city's history, architecture, and way of life.
FAQ
Are Eiffel Tower tickets included?
No. We do not provide tickets to climb the Eiffel Tower. Should you like to climb the Tower following your tour, we recommend purchasing tickets well in advance. You may do so on their public site
here
.

Where do we meet? Where does the tour end?
You will meet your guide in front of the main entrance of the Église Saint-Germain-des-Prés, and it will end in Esplanade du Trocadéro, also known as the Human Rights Plaza, just across from the Eiffel Tower. Your confirmation email will have the exact meeting point details along with a map.
Can I do this tour by car instead of walking?
Yes, you can reserve a car service for this tour if you are booking a private tour (note this option is not available for our group tours). Please select the option for car service with hotel pick up at checkout and provide your hotel address in the Additional Details box when placing your order.
What other tours should I take along with Paris in a Half-Day?

Any of our museum or food tours would make a great addition to Paris in a Half-Day. If you are looking for outdoor walking highlights, we suggest following this tour with one of our neighborhood tours, such as the
Marais Walking Tour
or the
Montmartre Tour with Sacré Coeur
. We do not, however, suggest reserving Paris by Riverboat along with Paris in a Half Day. These tours visit largely the same monuments and cover the same topics.
If we book a private tour with car service, where does the tour meet and end?
If you book a private tour with the optional car service, you will meet your guide and driver at your hotel or accommodation. You will be dropped off at the Esplanade du Trocadéro, near the Eiffel Tower.
What happens if it's raining?
Our tours happen rain or shine. Our guides are great at adapting their route during changes of weather. Please bring an umbrella.
Is this tour wheelchair-friendly?
Yes, this tour is wheelchair friendly and we would recommend booking a private tour and adding a car service. The Eiffel tower is accessible via elevator to the 1st and second floors. Please contact us prior to purchasing to ensure that the correct tickets can be purchased. Please contact us to discuss in more detail your mobility concerns so that we can best advise.
Is this tour kid-friendly?
Though this is not a Kids tour, we can certainly pair you with a family-friendly guide. We also suggest looking at our
Paris in a Day for Kids
itinerary which is designed specifically for children.

Are there any other entrance fees included?
No. There are no entrance fees included on this tour. We will visit the listed venues (Louvre, Opera Garnier, Arc De Triomphe, Eiffel Tower) from the exterior only.
How many times will we be taking the metro?
Due to the distance between sites, we will use public transport at least 3 times during the tour. Your guide will help you purchase the tickets on-site. Please note that the cost of the tickets is not included in the total cost of the tour. If you'd like to do the tour by car please add the car service to your cart when booking.
Where You'll Start
Tour Experts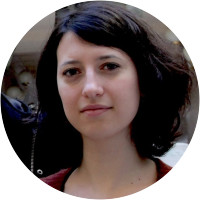 The daughter of a sculptor, Marie has been surrounded by art ever since she was born. A native Parisienne, she holds an undergraduate degree in history and art history, with a specialty in iconography and French and Flemish paintings from the 16th to the 18th centuries. She also holds a Master's degree in museology from the Ecole du Louvre and one in Art History from the Sorbonne. She currently works for the French National Art History Institute on special cultural events. Since she loves literature, ballet, theatre, opera, jazz clubs, and classical concerts—she has been playing the piano since she was 9—Paris and its artistic life are a perfect fit.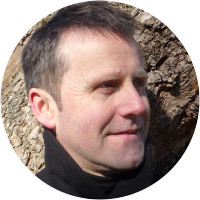 James King is a painter, sculptor and printmaker living in France since graduating from the University of Oxford in 1987. In 2011, after twenty-five years in Paris, he moved with his French wife and three young children to the Vexin region, west of the capital, not far from the village of Giverny, where he frequently leads walks for Context through the house and gardens of the impressionist painter Claude Monet. James also leads tours of the Louvre and Orsay museums, where he enjoys sharing with adults and children alike his intimate experience of painting and sculpture. In addition to art-focused seminars in Paris, he leads a number of hands-on painting and drawing workshops for Context in Giverny, Auvers sur Oise (the last home of Van Gogh), and other places.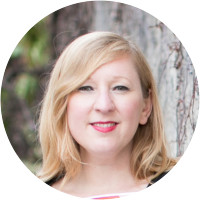 Originally from Canada, Lily is a freelance travel writer who has been living in Paris since 2000. She holds a Fine Arts Degree from the University of Guelph and has extensive experience in tourism and culture having worked for several French universities, museums, cultural sites and previously in the office of Context Travel. Her writing has been featured on the Huffington Post, Business Insider, CondeNastTraveler.com, Frommer's print guides and online, DK Eyewitness, Fodor's and others. She is also the author of two books on looking for romance in Paris and runs an award-winning blog on Paris, travel and romance, <a href="https://www.jetaimemeneither.com">Je T'Aime, Me Neither</a>.
Reviews can only be left by Context customers after they have completed a tour. For more information about our reviews, please see our FAQ.
It was personal and very deep info on what we saw
May. 11, 2023
Marie Theres was wonderful! A great mix of knowledge and humor. We really enjoyed our time with her.
May. 9, 2023
What an amazing experience! Thibaud is a wealth of knowledge and very passionate about his work. He is warm, entertaining and a brilliant guide. Ask for him when you book your tour.
May. 6, 2023