Tour Details
Tour Description
On this 3.5-hour tour we'll join an expert archaeologist for an in-depth exploration of Rome's underground, including sewers, crypts, and buried temples. Given that much of ancient Rome is still being excavated today in the course of street work and other infrastructural improvements, at some points 10 meters (30 feet) below the modern city, there is a great deal to unearth. We'll piece together an educational narrative about urban layering, the relationship between the modern city and its history, and the cutting edge of Roman archaeology.

We'll begin with a visit to the subterranean levels of San Lorenzo in Lucina, a medieval church with remnants of its basilica buried in the crypt underneath. We will also see the remains of an ancient apartment complex, and talk about domestic Roman buildings. From here our Underground Rome tour varies. We may proceed to the Vicus Caprarius, a newly opened space showing Roman apartments under a modern cinema near the Trevi fountain, or pop into Sant'Ignazio Church, with its stunning ceiling frescos by Pozzo. We may also stop into the chic Rinascente department store, which houses the Aqua Virgo aqueduct, inaugurated by Augustus in 19 BC, in its basement. Or we may round out the itinerary with one of the myriad underground sites controlled by the Comune di Roma or other governmental ministries.


Note: Many of the guides who lead this walk were featured in a National Geographic article on the ruins under Rome, written by Context founder Paul Bennett. Several were also interviewed on the History Channel
Cities of the Underworld program
. Both of these are excellent resources for whetting your appetite for this walk.
Please also note: Although we will prebook all appointments to the sites, participants are responsible for buying their tickets at the time of the walk to any sites that require it.
Where You'll Start
Tour Experts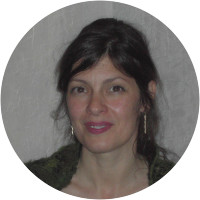 Carol received her B.A. from Mount Holyoke College and holds M.A. degrees in Italian literature from the University of Toronto, where she has taught, and in art history from Boston University. Carol has been teaching for five years as adjunct faculty for several Rome study abroad programs and has been a guest lecturer in art history and restoration for numerous visiting American university summer programs. She has been a Visiting Fellow twice at the Massachusetts Center for Renaissance Studies in Amherst, Mass, where she has given numerous lectures and participated in conferences. Through her affiliation with various art institutes, Carol has participated in a variety of laboratory and fieldwork restoration projects throughout Tuscany and Lazio over the past eight years. She has treated numerous paintings, frescos, and gilded objects, and has worked on-site at locations such as Villa il Farneto in Vicchio, and Santa Maria Castagnolo. She is currently completing her Italian laurea in restoration. Carol also completed the graduate certificate program in Museum Studies from Tufts University with a specialization in conservation. With over five years of professional curatorial experience in the U.S. encompassing the care and treatment of art objects, she has authored numerous conservation grants and was a successful applicant to the Smithsonian Institution's Collections Care program.
Livia obtained a degree in Archaeology at the Sapienza University of Rome and has a Master's degree in the History and Conservation of Cultural Heritage from the University of Roma Tre. Her main field of interest is ancient Roman topography and early Christian architecture; however, she is an accomplished scholar whose teaching ability extends to the Renaissance and Baroque Rome. As a native Roman, Livia is very enthusiastic in sharing the deep love and knowledge she has for her hometown with clients.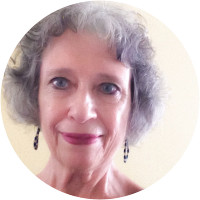 Janet has lived between Rome and U.S.A. while working on her dissertation for Columbia University on photography in Italy under Fascism. Before that, she worked as an editor for an arts publication in Chicago. She is a painter and has taught drawing and painting in art schools and art departments in the Boston area. Her specialization in Modern Italy addresses the effects on Italians of living with history while defining themselves as modern so she has become familiar with Rome's many pasts and their expression through art and architecture. She is now based in Rome where, among other things, she sings in a Gospel Choir.
Reviews can only be left by Context customers after they have completed a tour. For more information about our reviews, please see our FAQ.
Philip was the most amazing tour guide, a natural story teller with a deep personal connection to the subject material. Personally the best tour I've ever had from Context.
Jun. 11, 2022
Our driver took us to the wrong meeting point. We were 25 minutes late. We thought Philip had left but he was nearby looking for us. While we were a bit rushed I felt like we got a great deal out of this tour. And Philip was such an interesting guy. He was great. Loved seeing the ruins discovered and exposed under new construction.
Jun. 8, 2022
Underground Rome was our second tour with Dimo and just as extraordinary as the first! Dimo once again brought daily Roman life alive and helped us visualize the ancient city. Seeing the partially excavated sites underneath existing structures provided a tangible understanding to the layers of Rome's history. The only thing I would change is to add more underground sites. They are so interesting!
Jun. 7, 2022