Tour Details
Tour Description
Dating back to the fourth century BCE, the Via Appia is the oldest and most prestigious of Roman roads. The regina viarum—queen of all roads—was named after the Roman censor Appius Claudius, who completed its first stretch toward Campania and the south. The road became a gateway to Italy and eventually the entire Roman Empire, and it defined Rome's urban development and city planning for centuries. Our tour, led by an expert guide, explores the importance of the Appian Way as well as the meaning and function of the monuments along its path.

Please Note: This tour includes a car service that will pick you up at your accommodation. Please tell us your hotel or apartment address in the 'Additional Details' box when adding the tour to your shopping cart.
Appian Way Tour
We begin at the Baths of Caracalla, constructed along a stretch of the Appian Way in 221 CE. In addition to its architectural splendor, this complex gives us a chance to discuss the use of baths as a social and political tool for Roman citizens. We'll then take a private car to the Appian Way itself and stroll along the road for the remainder of our itinerary.


The building of temples, altars, arches, tombs, and other public structures along the sides of the road contribute to the monumental transformation of the Via Appia. Becoming more opulent as time passed, they give us a good sense of how the Roman elite expressed their social and political status. We may visit the Mausoleum of Cecilia Metella, built for the daughter of a wealthy Roman patrician, or the Circus of Maxentius, which once contained the obelisk now in Piazza Navona—a site visited on our
Rome Night Tour
.
Take Aways
At the end of our time together we will come away with a better understanding of Roman urban planning and how the city presented itself to incoming visitors.
FAQ

Will we meet our guide on the Appian Way?
No, you will meet your guide and driver at your accommodation in Rome and proceed together from there. Please let us know your hotel details so we can confirm the service for you.


Is this tour walking intensive or wheelchair accessible?
No, the tour is not physically demanding. However, the terrain can be uneven and the tour is therefore not completely wheelchair accessible. Please contact us if you're interested in adapting the tour for travelers with limited mobility.
Where You'll Start
Tour Experts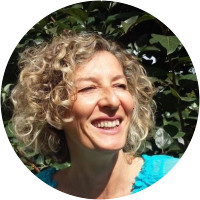 Cecilia is an art historian and a native Roman with a Master's degree in Medieval and Renaissance art from the Sapienza University of Rome. Although her specialty is painting and decorative arts, she has a broad knowledge of the history of Rome and a personal passion for ancient history, which she shares on many antiquity-themed itineraries. Cecilia has worked actively in the past as a lecturer, teacher, and curator of exhibitions. She had been a staff member of the didactive service of the Vatican Museums, the Galleria Doria Pamphili and the Galleria Colonna where she still frequently consults. As a licensed guide for Rome and Florence and with a specialized teaching degree, she has more than 20 years of experience in leading highly-qualified tours.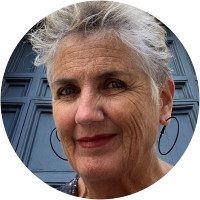 Liz, a native of San Francisco, California holds degrees in architecture from the University of California at Berkeley and Università degli studi "La Sapienza", Rome. She specialized in restoration and urban design. Her restoration projects have brought her to work in direct contact with the rich historical layers of Rome and Italy. She has been leading study walks for Context Rome since its beginning and has lived in Rome since 1988 practicing architecture, researching design and lecturing at university study abroad programs.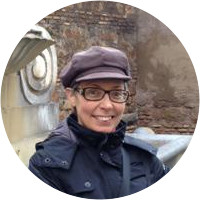 Olivia is a Rome licensed guide and an expert art historian who has worked as a main contributor to the award-winning Eyewitness Guide to Rome. She combines this role with her job as a professor, teaching a course at the Lorenzo de Medici School in Rome on Roman civilization. In addition she has contributed to the National Geographic Lost Cities of the Ancient World. Olivia infuses her discussion of Rome with a sense of what it's like to grow up in the city and be Roman.
Reviews can only be left by Context customers after they have completed a tour. For more information about our reviews, please see our FAQ.
Very interesting and informative tour
May. 4, 2023
Liz was excellent. Informative and smart without being pedantic. She put things in context and answered lots of disjointed questions. We had an absolutely great tour and learned a lot.
Jan. 6, 2023
We enjoyed our tour with Cecilia. She is obviously very knowledgeable about the subject of our tour and we enjoyed our time with her.
Nov. 19, 2021