It's no surprise to us that Sicily was a muse for the likes of poets Homer and Virgil: the largest of the Mediterranean islands, it's a visual and cultural treasure trove (though travelers beware—it was also home to the mythical cyclops, so it wasn't all sunshine and rainbows). The scenic island has been the settling ground for many ancient civilizations, a heritage that today contributes to multi-cultural charm, an eclectic culinary culture, and a wealth of historical narrative.

To truly get a feeling for the island, we'd recommend a week at minimum (though two is honestly preferable), split between the major cities and surrounding sites of Palermo, Agrigento, and Siracusa. Because there's no shortage of things to do in Sicily, here are the best sites and activities—per our Sicilian scholars like Anna and Valentina to pass the time on the Italian isle: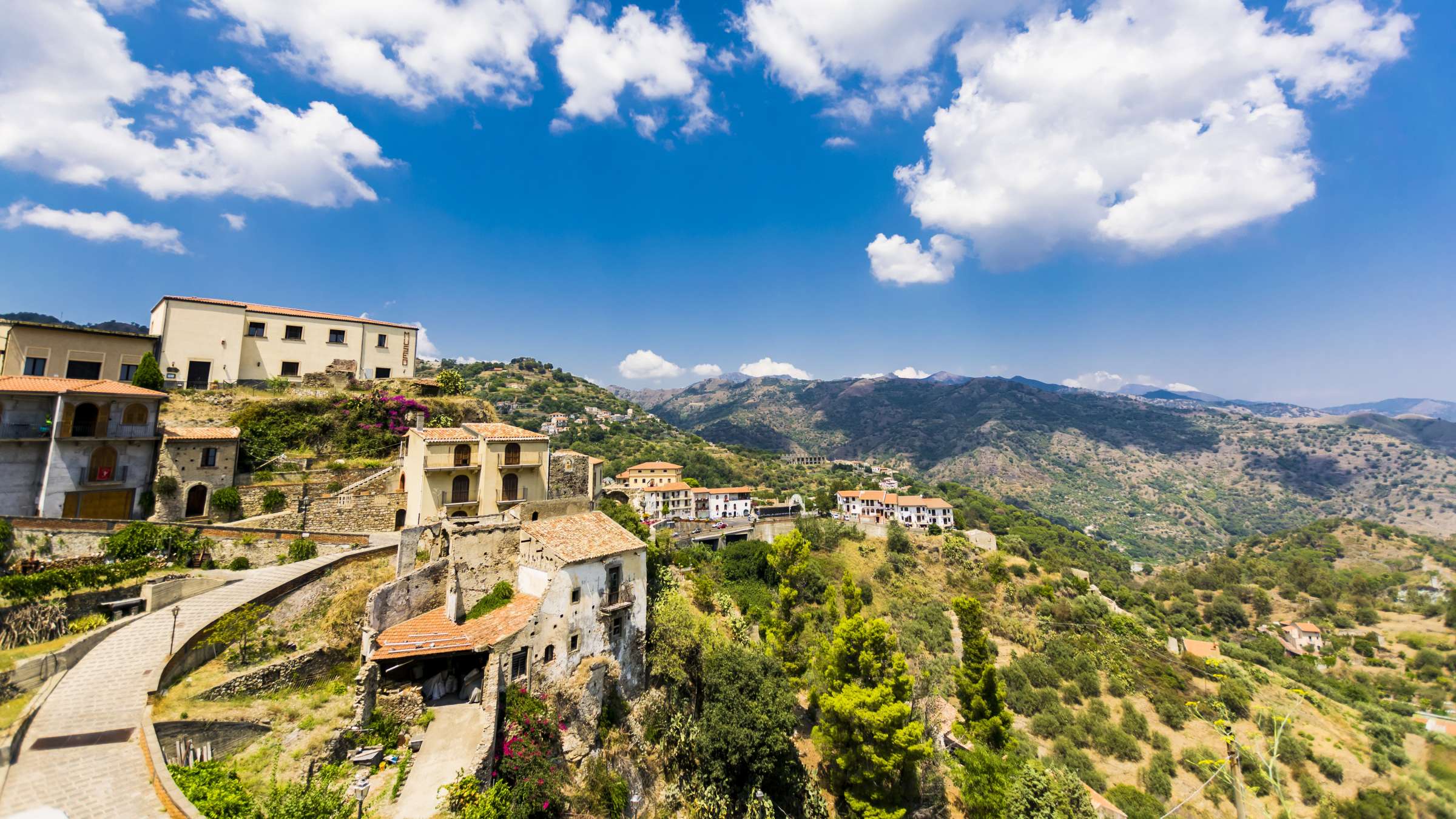 Landmarks
Agrigento's Valley of the Temples
With a multitude of tombs, temples and statues, Agrigento's Valley of Temples is a haven for travelers with a passion for Greek culture and architecture—sound like anyone we know? We usually spend the bulk of our day here—in the company of an art historian like Salvatore admiring the Tempio di Concordia, one of the best preserved Greek temples around. The largest, standing at over 130 feet, is the Temple of Olympian Zeus: though in ruins, it's still a structure that inspires awe and wonder.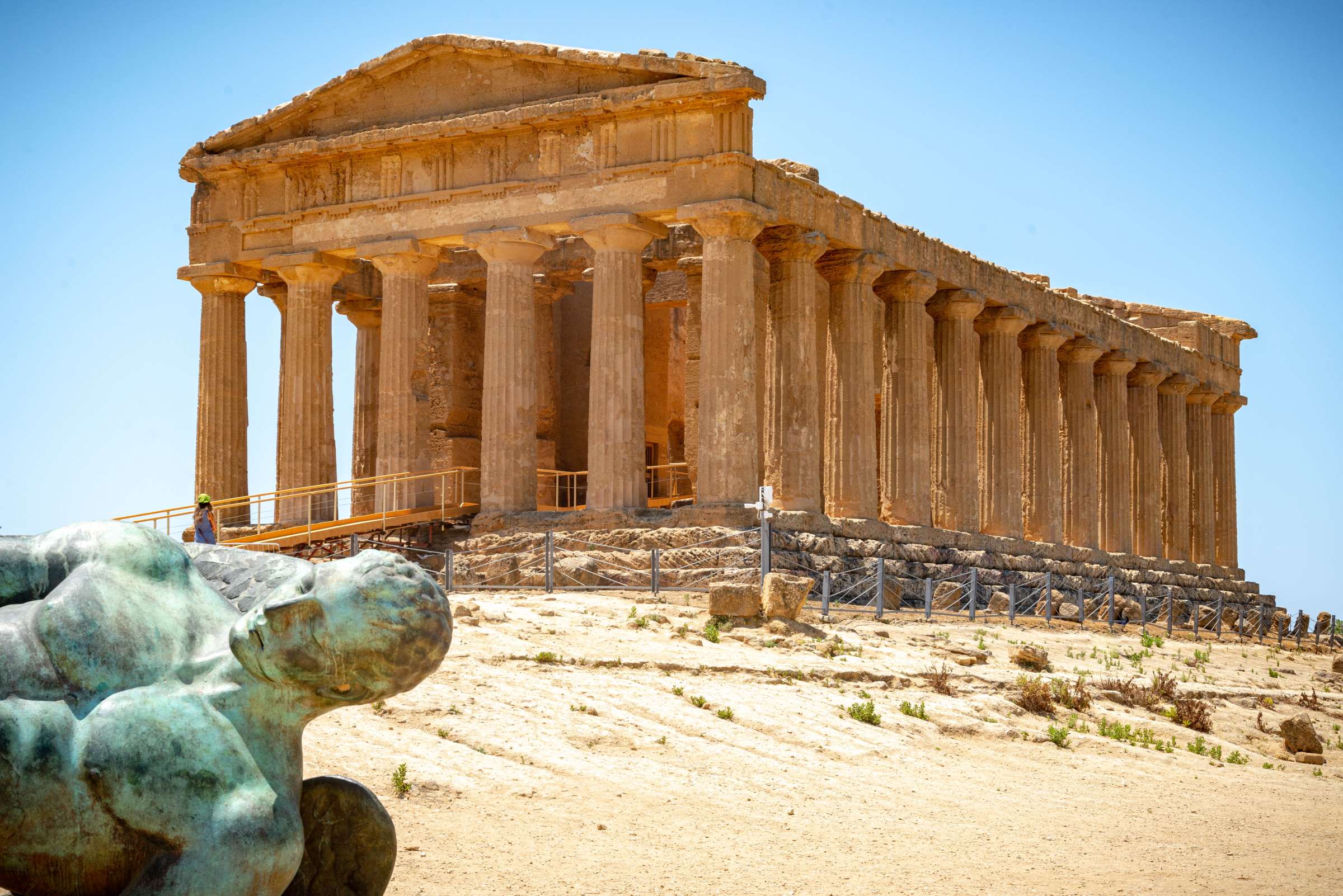 La Martorana Church
For those of us with an interest in architecture and in in Palermo, with its layers of physical design history, is certainly worth a visit. Overlooking Piazza Bellini, this Norman church is famed for its colorful 12th century mosaics—the oldest in existence—but also its outstanding Arabic stalactite ceiling, beautifully carved, inlaid fatimid pillars, and decadent decorative pieces. The church has undergone much change over the years as different religious orders have modified and altered it to their era and taste. Most notably: in 1433, an order of Benedictine nuns destroyed much of the greek mosaic artwork and replaced it with Baroque decor.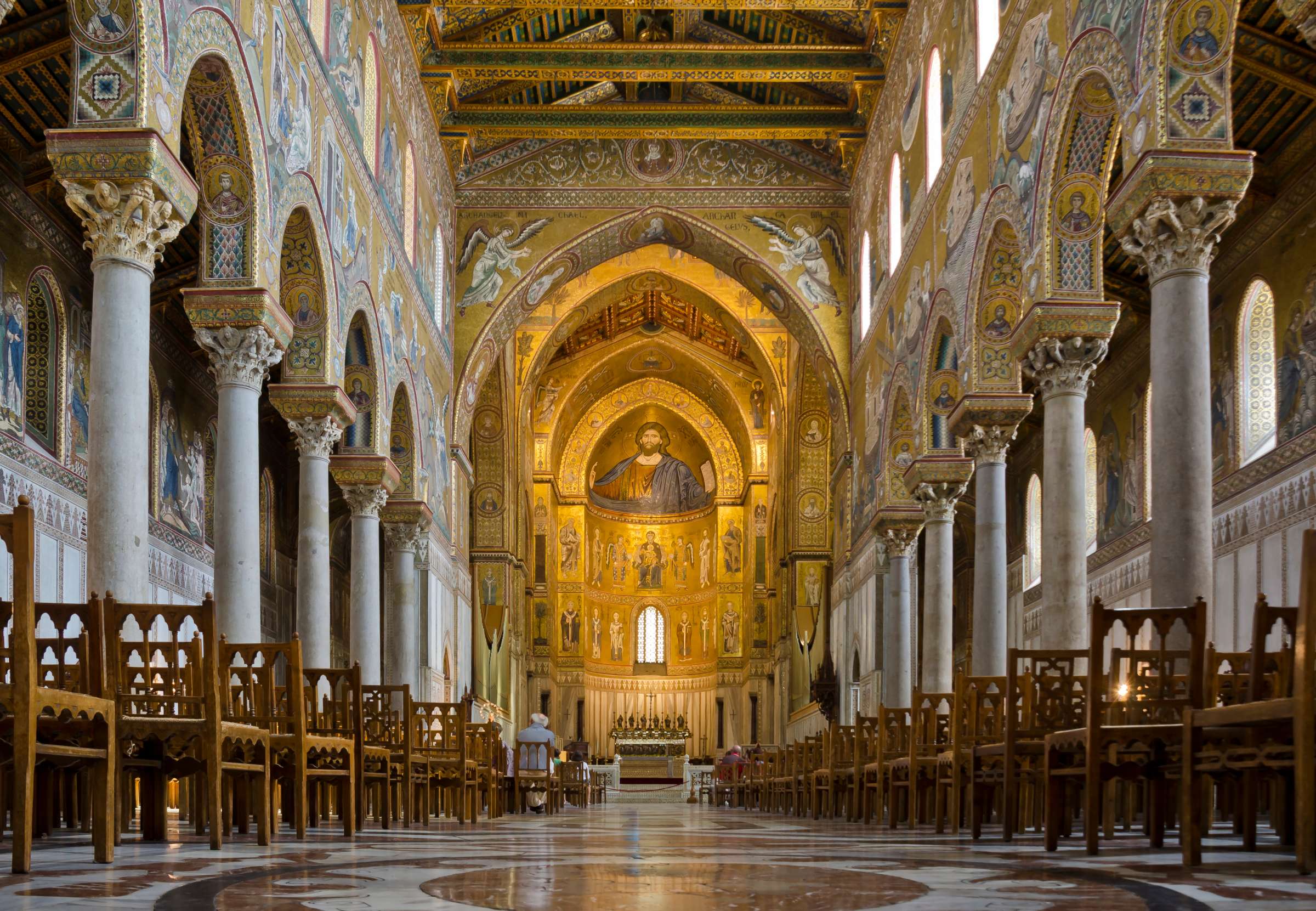 Mount Etna
Lest we forget the most loved (and dreaded) thing to see in Sicily: on the eastern edge of Catania lies Europe's highest active volcano, the impressive Mount Etna. Perhaps the most spectacular of Sicily's landmarks, Etna towers a hefty ~10,000 feet over the skyline. We prefer to explore some of the site on foot, in the company of a local historian, on our Half Day Mt. Etna excursion—cable cars will also bring you close to the summit.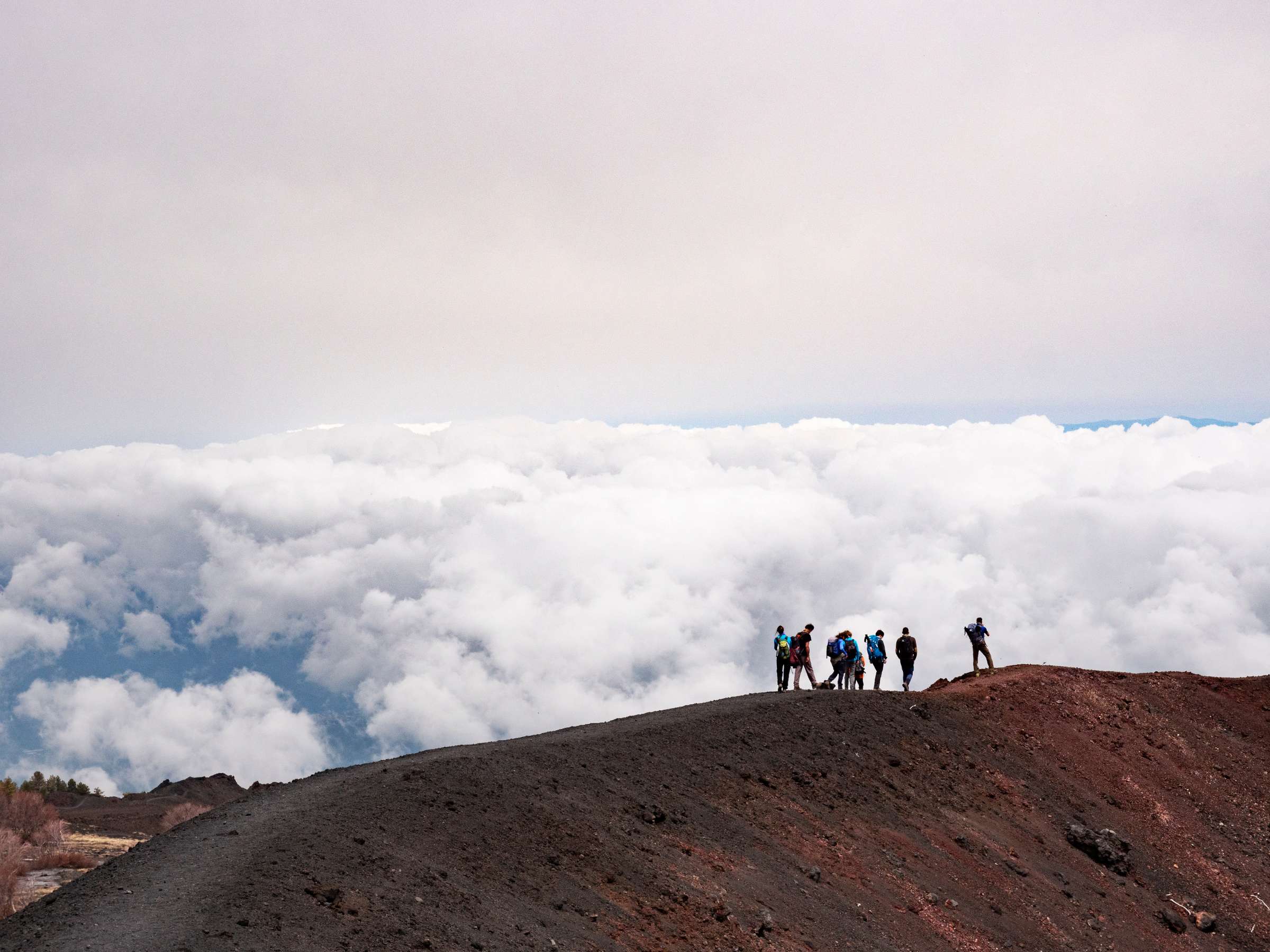 Museums
Palermo's Archaeological Museum
We've never met an archaeological museum we didn't like, so there's a small chance we're slightly biased—but Palermo's Archaeological Museum is truly one of Italy's most impressive. With a vast array of artifacts from the broad and colorful spectrum of Sicily's history, we've spent afternoons delving into the collection. For a more in-depth experience or to make a whole day of the area, we'd recommend pairing the museum with some of Palermo's other wonders such as the Palermo Cathedral or the Capo Market (both visited on our Palermo Full Day Tour).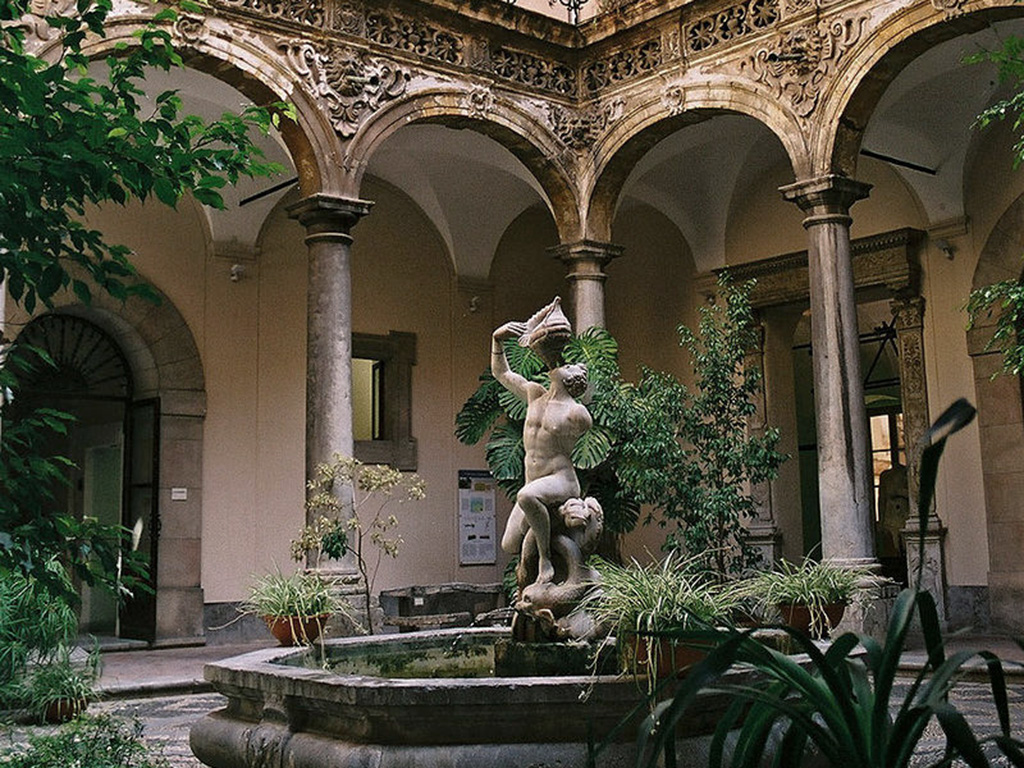 Pietro Griffo Museum
A piece of architectural art in and of itself, the Pietro Griffo Museum was constructed in the '60s by architect Franco Minissi. Home to Agrigento's archaeological collection, it stands on the ancient Agora site where Ciantro Panitteri's villa once was—a fitting location for the collection, which ranges from prehistoric to Ancient Greek and Roman artifacts.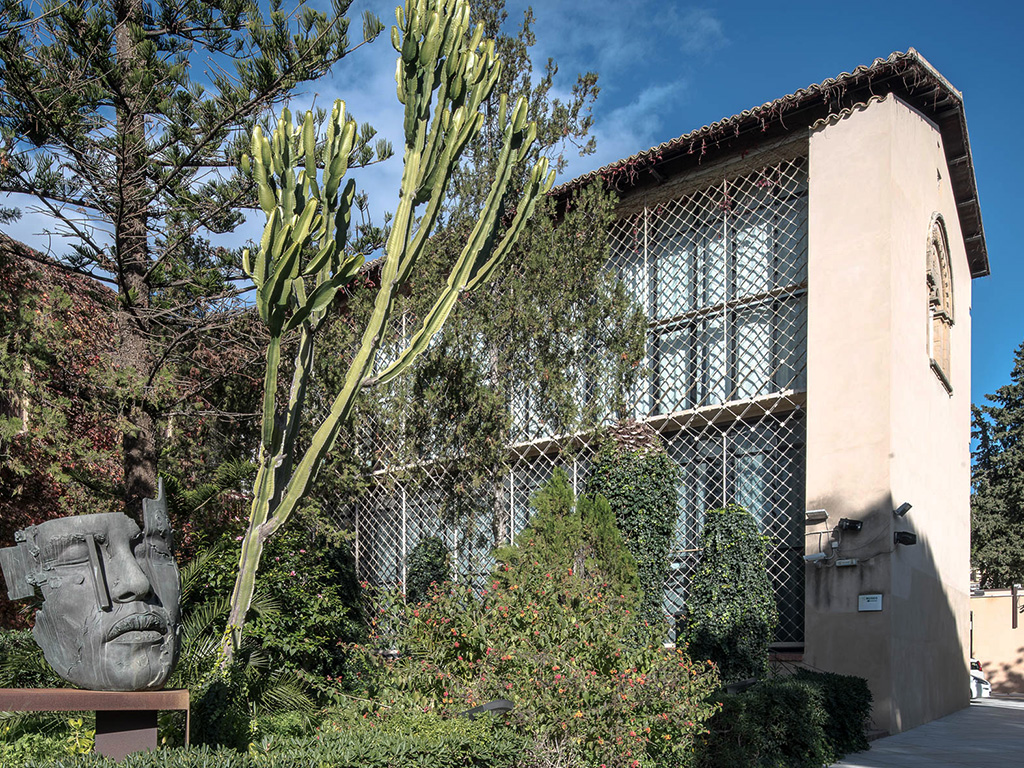 Culture
Taormina town and greek theatre
Impeccably Instagrammable, the town of Taormina—in our not-very humble opinion—is pitted against Erice as the most beautiful spot in Sicily … both are indisputably unmissable things to do in Sicily. We're consistently floored by the architecture of the town's most notable historic buildings, which display an intricate amalgamation of Arabic, Gothic and Spanish influences. Places to visit include the Piazza Duomo (don't miss the fantastically Baroque-style fountain alongside the 13th Century Basilica) and the magnificent Greek Theater that overlooks Mount Etna and the Ionian Sea. (In fact, we'd highly recommend attending one of the many performances still held at the theater if you visit during the summer or early fall seasons.) We like to wash down the views with an almond granita and a chilled glass of vino di mandorla made from almonds in the nearby medieval village of Castelmola.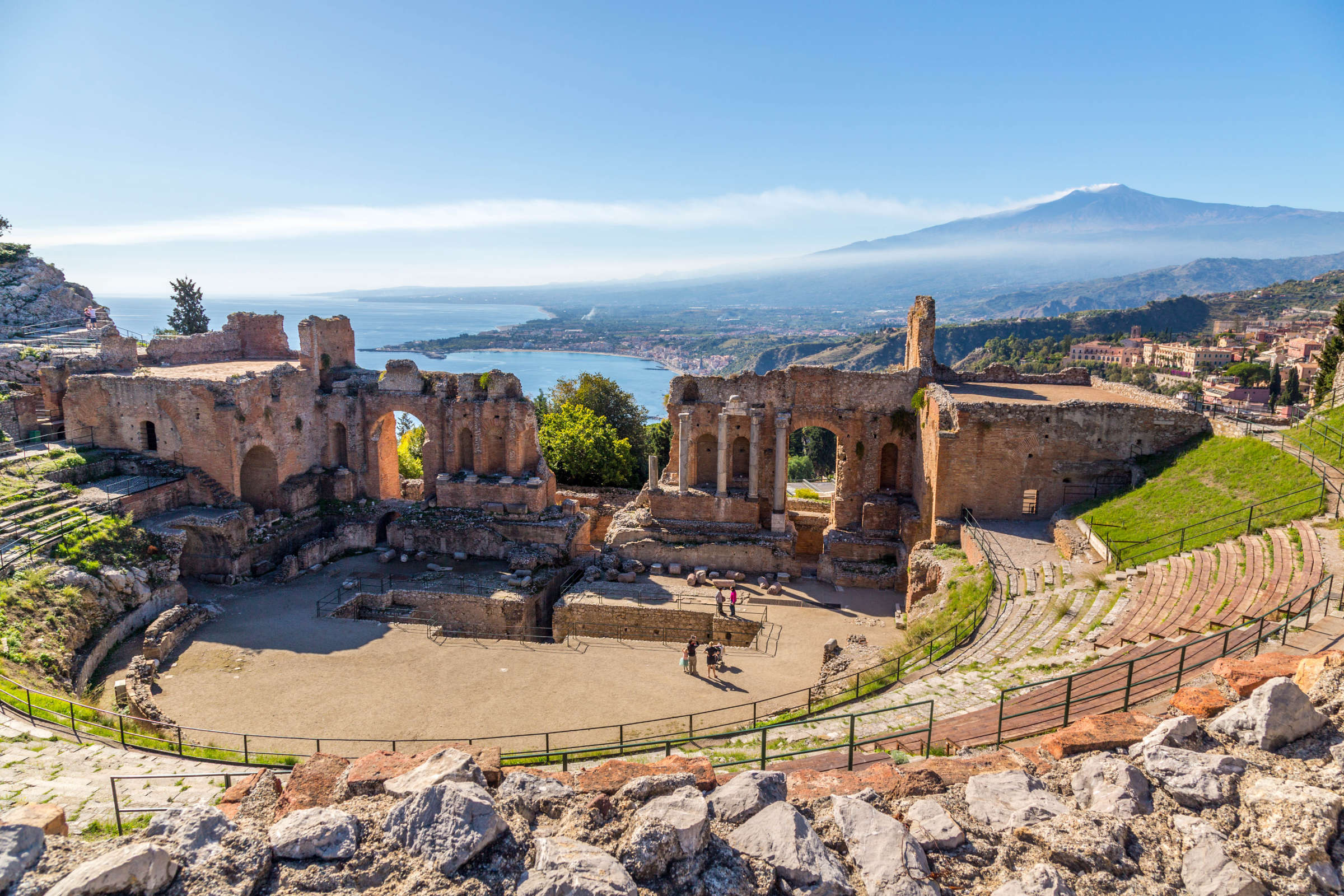 Capo market
We'll spare you the series of superlatives that typically accompanies any of our conversations about Sicilian food (though for more there, take a look at our Best Food in Sicily blog), but we implore you: do not, under any circumstances, leave Sicily without a visit to the Capo Food Market. Join a culinary historian at the market in our Savoring Sicily: Palermo Street Food Tour for help navigating nibbles of local cheeses like Pecorino and Caciocavallo, sun-ripened olives, and incredible Sicilian street food.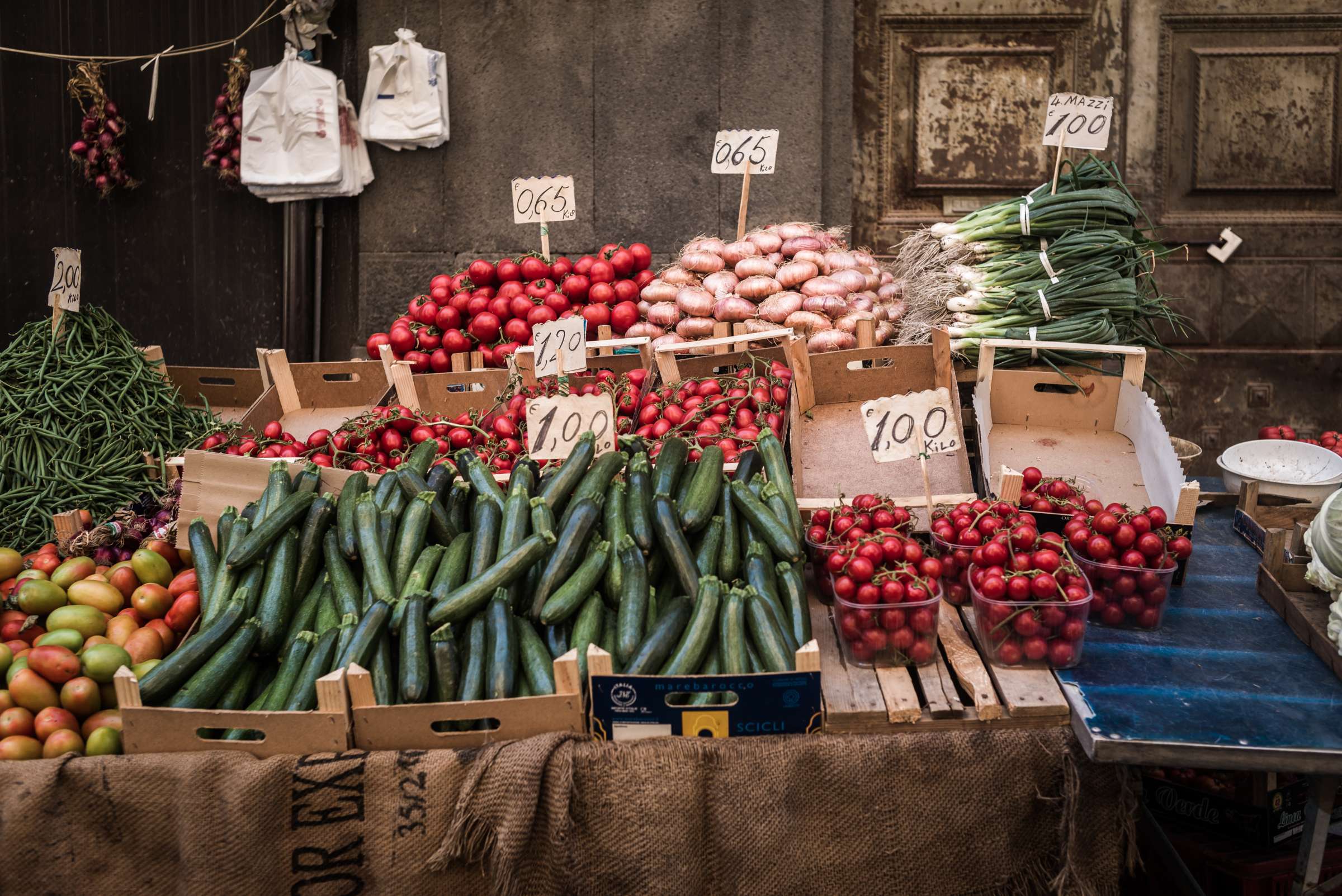 Leisure
Parco Archaeologico della Neapolis
More archaeology, you ask? Our answer: a resounding certo! The Sicilian town of Syracuse is a veritable smorgasbord for historians. The Parco Archaeologico della Neapolis with its Greek and Roman treasures is one of our favorite spots to while away an afternoon; it's also not far from the third century AD Roman Amphitheater (once the site of chariot races and gladiator battles) and the Orecchio di Dionisio (the Ear of Dionysus)—a cave with perfect acoustics that's particularly popular with the younger crowd. Between May and July, we cap off a perfect Syracusan day with an evening of theater at the Teatro Greco.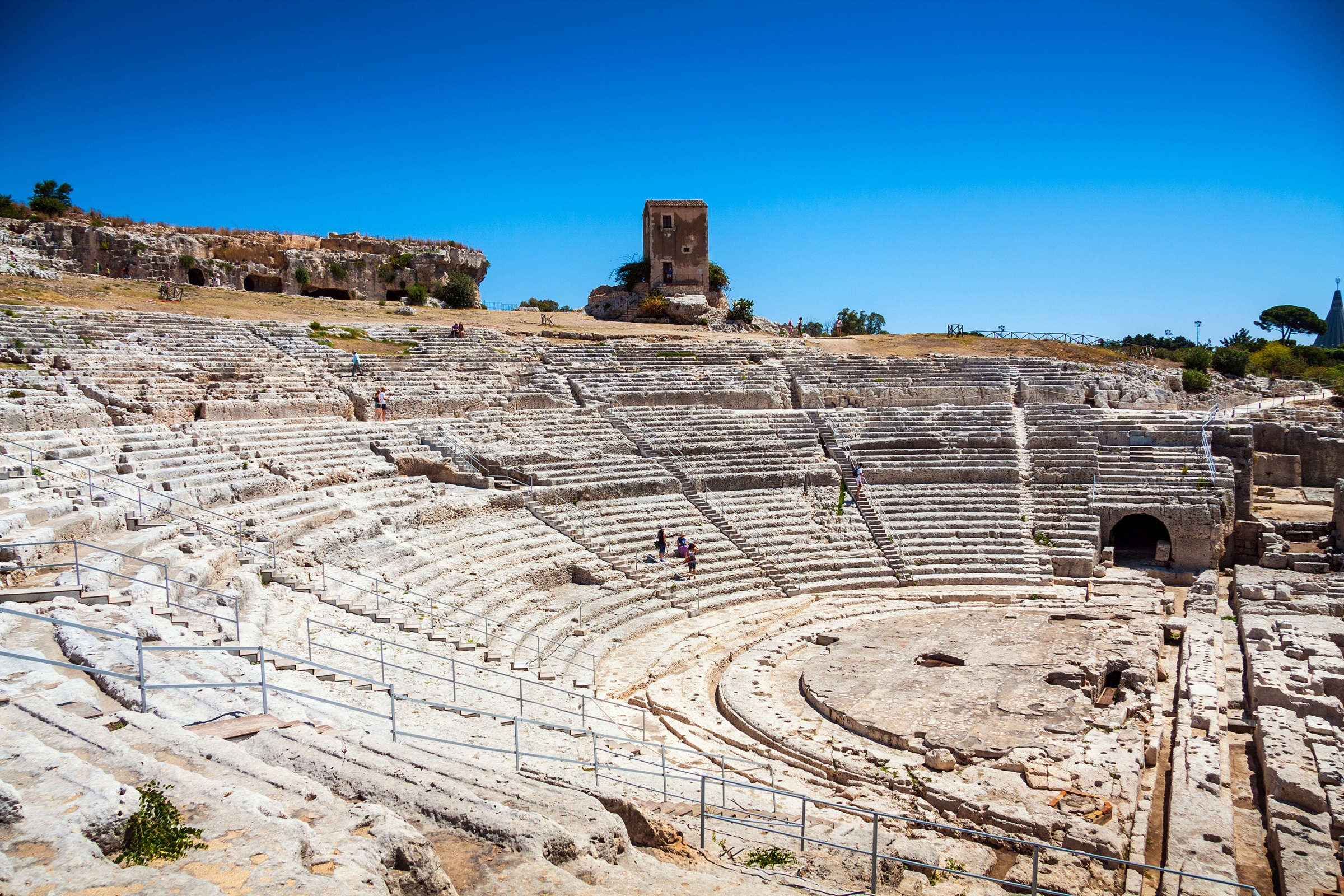 Opera Dei Pupi
With its outdoor archaeological treasures, there are plenty of things to do in Sicily with kids, but one of our favorite special events for kids and adults alike is the Teatro dei Pupi (and its adjoining Museo dei Pupi). A traditional form of entertainment started in the 19th century, the theater's shows feature traditionally-carved Marionette dolls enacting medieval tales of the Normans and Moors, or stories of famous Italian Renaissance poems.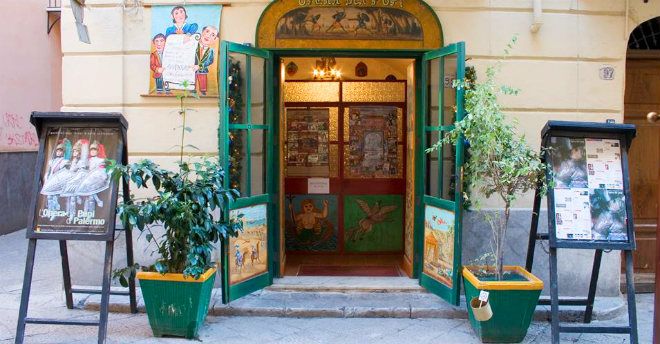 Ortigia Island
A quick drive (or walk) from central Syracuse, Ortigia Island is also known as the 'old city' of Syracuse, and it's one of our favorite places to stretch our legs for an afternoon. We usually start at Syracuse harbor, cutting through the local market (but not too quickly, we always manage to stop for a bite of arancino or two) on our way to the Temple of Apollo, which marks the entrance to Ortigia. One of the best things to do on the island is to take in the sunset from the mythical Arethusa Fountain. Surrounded by wild Papyrus plants, legend claims that the nymph Arethusa was fleeing the affections of Alphaeus when the God Artemis transformed the nymph into this fresh water spring as a kindness to aid her escape.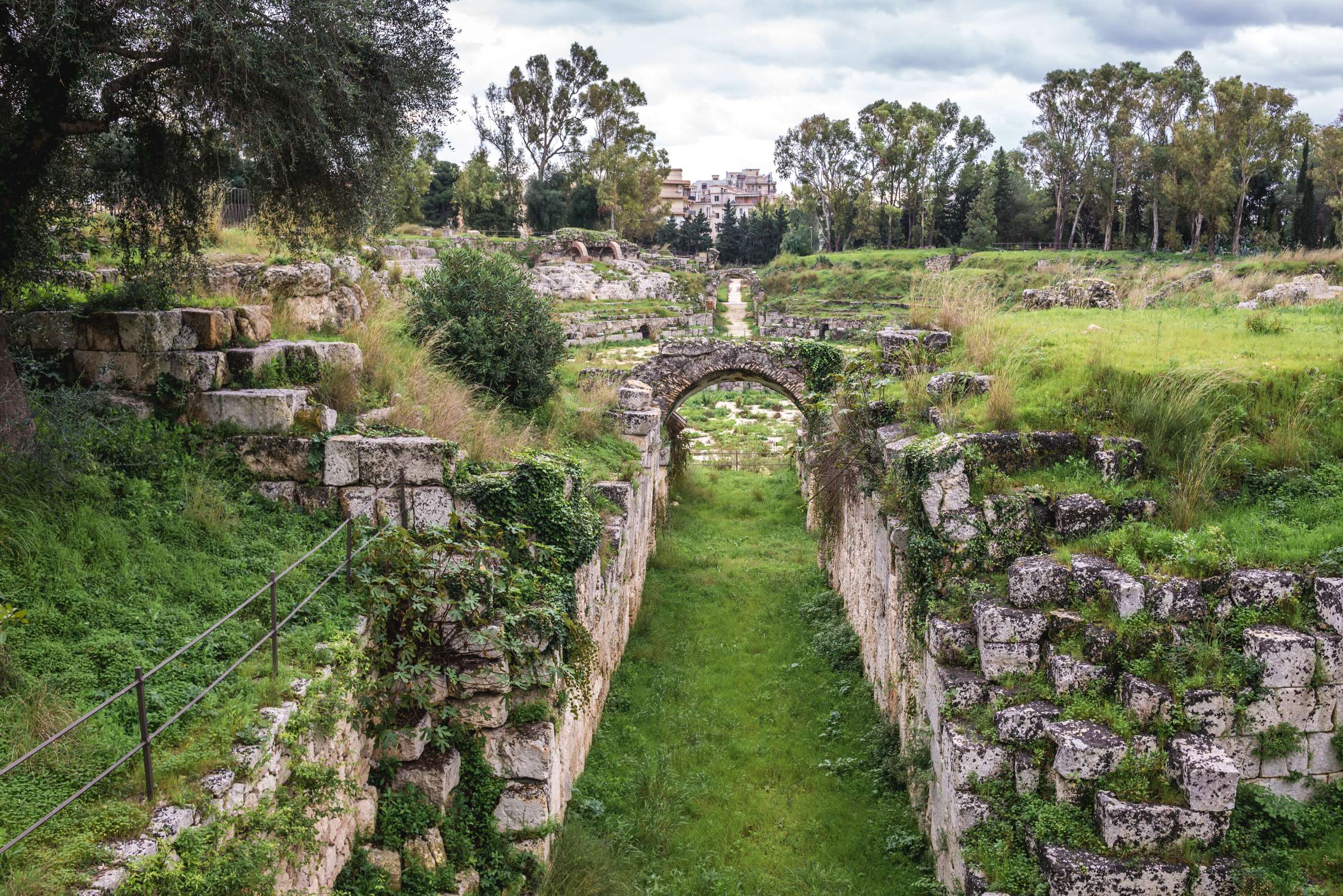 There are plenty of other things to do in Sicily, of course, but the above should be a healthy starter for a first time visitor to the island. To explore the island with help from a local scholar and specialist, take a gander at our Context private tours of Sicily.
Want to learn with a true expert? Get a comprehensive view with one of Context's tours in Sicily or join us virtually for in-depth, scholar-led seminars and courses about Sicily.

Other blog posts you may like: