Tour Details
Tour Description
Led by an archaeologist or historian, this coveted tour provides an in-depth look into the Colosseum and uses the ruins of the ancient city as a backdrop for discussing the rise of the Roman empire, the political intrigues of emperors, and the daily life of commoners, using skip-the-line Colosseum tickets and Priority Access to the Arena Floor so that our entry into the Forum, Palatine, and Colosseum happens quickly and smoothly. We will explore these themes in detail, separating fact from fiction in one of the most visited sites in Rome.


Please note: tickets for the Arena Floor entrance to the Colosseum are among the most difficult to procure in all of Rome. They are released for sale by the venue in waves approximately 30-60-90 days prior to entry date and sell out quickly. We cannot confirm Arena Floor tours until about 2-3 weeks prior to your tour date. Please note that this tour is not confirmed until we guarantee the ticket availability. Thank you for your patience!
Sites Visited
Colosseum
Arena floor entrance to the Colosseum
Palatine Hill
Roman Forum
Included
Four hours with a PhD or MA-level guide
Skip-the-line tickets to the Colosseum
Priority Access tickets to the Colosseum arena floor
Itinerary Details
With priority access tickets to the Colosseum's Arena Floor entrance, our exclusive 4-hour tour begins with no lines and no crowds. We'll enter from the "Gladiator's Gate", where ancient warriors passed on their way to battle, and start our tour from this unique vantage point. We will launch our discussion of ancient Rome as we head to the upper level of the Colosseum and then on to the Roman Forum and Palatine Hill, focusing on the archaeological core of the city.
On the Palatine Hill, we will explore the first stages of the city and the legend of its founding in 753 B.C. (on April 21, to be exact) by Romulus. After covering the founding myths and anthropological record of the Palatine, we'll explore the imperial palaces that eventually covered the hill, using our imaginations and the expertise of our guide to mentally recreate the grandeur of the former residences. If time and interest allows, we usually stop in the Palatine Museum to learn about Roman sculpture. We will linger for a while among the ruins of the Palatine, using the remains as a primer to the archaeological technique, Roman architecture, and construction technologies, and Roman political and social structure. From here, we will explore the remnants of the aqueduct of Claudius and take in vistas of the Roman Forum that illustrate the palimpsest nature of the city.
As we continue to the Roman Forum, we will delve into a series of discussions that will carry us down the Via Sacra (the main street of ancient Rome) and past the major sites that crowded the city center, including the Curia (senate house) and the temples, triumphal arches, and basilicas around the Forum Square. Depending on our guide's specialization we may linger in front of the House of the Vestal Virgins, the Basilica of Maxentius, or the game boards etched into the steps of the Basilica Giulia. There are tens of thousands of fascinating details to focus upon in the Forum; based on the interests of the group, our guide will pick apart a few salient ones to help us get a perspective on the history of this area.
At the end of the tour, we will have a deeper knowledge of ancient Rome—its emperors, its history, and its feats of engineering.
Interested in a different tour in Rome? See our
Borghese Gallery Tour
or our
Underground Rome Tour
.
FAQ
What is a private tour?
Our private tours are limited exclusively to travelers in your party. They are designed to provide a learning experience that is completely tailored to you and your traveling companions. Private tours give you more flexibility with scheduling (you decide when the walk best fits in your trip), the ability to tailor your itinerary (we'll work to match the itinerary to the interests and dynamics of your group), and more personalized time with your guide.

What is a small group tour?
Our small group tours cover many of the same itineraries as our private tours, but they place you with other travelers in groups of 6 or less. They operate on a pre-scheduled calendar, and are designed to provide an opportunity to engage with and learn from other travelers. Most of our small group tours require at least three (3) participants to run, although there is some variation from walk to walk. However, there is some variation from walk to walk. As you sign up for a tentative walk we display the minimum number required in order to confirm.

What are the best times to take this tour?
We highly recommend either an early start, or in the summer season, a late afternoon tour when the morning crowds have thinned out. Due to increased security measures and a strictly enforced maximum capacity at the Colosseum, the queues mid-morning can be very long, even with priority access Tickets.

Does this tour require tickets?
Yes. We will purchase the tickets ahead of time. Adult tickets are pre-purchased for this walk regardless of participant age. All visitors must pass through security checks before entering the monument. Please note that this tour is not confirmed until we guarantee the ticket availability.
Where You'll Start
Tour Experts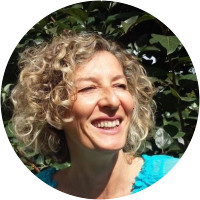 Cecilia is an art historian and a native Roman with a Master's degree in Medieval and Renaissance art from the Sapienza University of Rome. Although her specialty is painting and decorative arts, she has a broad knowledge of the history of Rome and a personal passion for ancient history, which she shares on many antiquity-themed itineraries. Cecilia has worked actively in the past as a lecturer, teacher, and curator of exhibitions. She had been a staff member of the didactive service of the Vatican Museums, the Galleria Doria Pamphili and the Galleria Colonna where she still frequently consults. As a licensed guide for Rome and Florence and with a specialized teaching degree, she has more than 20 years of experience in leading highly-qualified tours.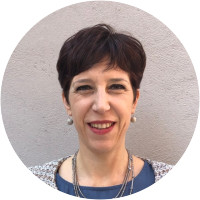 Sara is an art historian with doctoral degrees in Medieval and Modern Art History and Classical Antiquities. She is the author of a book, published by the Accademia dei Lincei, on the antiquities collection of Pope Julius II and has written various articles in important scholarly journals on the history of Renaissance and Baroque collections. More recently, she had published a book on some of the most famous paintings of Caravaggio in Rome which introduces a new interpretation of the works, based on philological data, and which is changing the way we look at this artist. For many years, she has combined her philological research with her work as a university instructor, museum educator and professional tourist guide.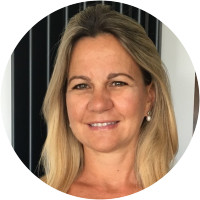 Giovanna is an art historian and Rome native. She has a Master's degree in art history from the Sapienza University of Rome with a specialization in Modern and Medieval art. She works as an editorial consultant for a number of cultural organizations in Rome including the Superintendency of Archaeology of Rome. Giovanna is fluent in Italian (mother tongue), English, and French, and has a unique interest in Mannerism.
Reviews can only be left by Context customers after they have completed a tour. For more information about our reviews, please see our FAQ.
Excellent tour. Access to the arena floor made us feel like VIPs! Dimo was excellent, incredible knowledge, clear English, and enthusiastic style which brought it all to life. Would highly recommend.
Feb. 23, 2020
Dimo made the Colosseum come alive! Extremely knowledgeable and prepared for every question we asked and more! Highly recommend him!
Feb. 9, 2020
Alessandra was a delight and gave a great deal of information. Her knowledge of Classical Rome was superb and it was a delightful experience all around.
Jan. 15, 2020