Tour Details
Tour Description
Discover Rome with a local historian on our 2-hour introductory tour. Designed to provide a perfect introduction to Rome for first-timers, or to reorient returning travelers to the Italian capital, this tour will offer a comprehensive look at the city's history and culture, different neighborhoods, and most famous sites.
Sites Visited
Piazza del Popolo
Palazzo Borghese (exterior)
Spanish Steps
Trevi Fountain
Pantheon (interior and exterior)
Itinerary Details
We'll start our journey in the elegant and stately Piazza del Popolo—the "People's Square"—where the three main streets of Rome's historic center meet. We'll explore the neighborhood known commonly as Tridente, or "Trident," and what remains of its imperial tombs and obelisks, medieval churches, and Renaissance palaces, including Palazzo Borghese. As we make our way to the Spanish Steps, we'll discuss the history of this Roman icon, from its origins—ironically as much French as Spanish—to its present-day popularity.
At the Trevi Fountain, we'll admire and discuss its creation and design, as well as what water represents to the city of Rome. We'll end the tour by exploring the Pantheon, one of Italy's greatest architectural wonders. Throughout our time together, you will learn about Rome's different neighborhoods, fantastic sites, and general life and culture. We will also be sure to provide you with top-notch recommendations, answer any questions you may have, and ensure you're oriented before we part ways.
Special Note:
Currently, due to COVID-19 restrictions in place, the lines to enter the Pantheon are very long. Your guide may suggest that you enter on your own after the tour rather than use your time together waiting in line.
Please note, due to COVID restrictions in Rome, for private tours with more than four participants, we may require the use of a headset system. An additional fee may apply.
FAQ
For more information
about Context tours, please visit
our FAQs
.
Where do we meet? Where does the tour end?
We meet in the Piazza del Popolo and end at the Pantheon. Your confirmation email will have the exact meeting point details along with a map, and a 24-hour phone number for any last-minute issues.
When should I take the Introduction to Rome tour?
This is the ideal tour to take on your first day in the city. In addition to seeing and learning about some of Rome's most famous sites, you'll also become familiar with the city's different neighborhoods and local life and culture. Don't hesitate to ask your expert guide for recommendations for the rest of your time in Rome!
Does the Introduction to Rome tour run every day?
For the most part, yes, but there is reduced availability on the weekends and holidays due to masses being held at the Pantheon.
Can I book another tour after my Introduction to Rome?
Yes, especially if your tour is booked for the morning. The endpoint of the Introduction to Rome tour is at the Pantheon, which is centrally located to the starting points of many of our other Rome tours. Your expert guide would be happy to accompany you to the starting point of your next tour.
What is the dress code inside the Pantheon?
The Pantheon is considered a holy place. Men should wear slacks, and women should wear slacks or skirts below the knee. Shoulders must also be covered; plan to bring a shawl to wear if your top has them exposed. Shorts above the knee are not allowed.
Is the Introduction to Rome kid-friendly?
It can be, yes! While we do have other tours in Rome that are designed especially with children in mind, if you book a private Introduction to Rome tour, we can assign you a family-friendly expert guide who will make it especially interesting for young minds.
Is this tour wheelchair accessible?
Yes, it is. We are happy to welcome guests of all abilities.
Where You'll Start
Tour Experts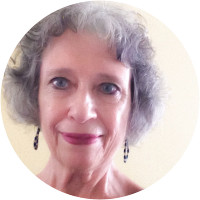 Janet has lived between Rome and U.S.A. while working on her dissertation for Columbia University on photography in Italy under Fascism. Before that, she worked as an editor for an arts publication in Chicago. She is a painter and has taught drawing and painting in art schools and art departments in the Boston area. Her specialization in Modern Italy addresses the effects on Italians of living with history while defining themselves as modern so she has become familiar with Rome's many pasts and their expression through art and architecture. She is now based in Rome where, among other things, she sings in a Gospel Choir.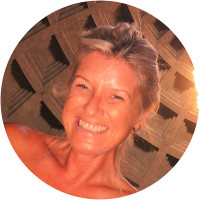 Lauren has a doctorate (PhD) in Art History with a specialization in the architecture of Raphel and Neuroarthistory and has been studying the city of Rome for over 35 years and teaching in Italy for 20 years. She has taught at many universities, and now teaches at The American University of Rome and an Italian High School – Marymount Liceo. Her publications include Raphael and the Villa Farnesina and she was the editor for 'Raising the Eyebrow'. Current research interests include; Caravaggio and the Counter-Reformation, the Baroque Cardinal Scipione Borghese – his life and times - and she is writing a biography of Raphael. She is passionate for all things Roman, teaching from the Etruscans to the Eighteenth Century with a little bit of Mussolini thrown in! Sharing her knowledge and the stories and secrets embedded in the layers of this amazing city on Context walks is always exciting because everyone sees differently and so she always learns from her clients and students.
Theresa is an art historian and author of "Creating and Contemplating the Renaissance Garden". She holds a Master's degree in Art History and is intensely interested in the layers of Rome and unfolding the city's depth through seminar teaching and freelance writing. She is a contributing writer on Italian travel for The New York Post and The Buffalo News and has been involved as editor and consultant for several Italian and English language travel and academic book publications.
Reviews can only be left by Context customers after they have completed a tour. For more information about our reviews, please see our FAQ.
Great tour, Dony was an excellent guide. Dony had great knowledge and personality
Mar. 14, 2022
Donny was wonderful to show us around Rome our first morning in the city. He was extremely knowledgeable. Our children - 9 & 6 years old, were fascinated with his stories of the emperors & popes. As parents it was fun to learn along side of our children.
Mar. 10, 2022
Liz was great - a wonderful introduction to Rome. Her knowledge, experience, perspective was spot on for a first-of-many Context Tours in the city. Meeting was easy, every moment of the brief tour was spend giving meaning and context to what we were seeing. We especially enjoyed the hidden sights - the small detail or the cool artifact you would not notice unless pointed out to you. We just wished it could have been longer. :-)
Dec. 30, 2021