Kyoto, the former seat of Japan's imperial court, is a busy yet serene city evoking old Japan. While many know of the beauty of its spring cherry blossoms, the bright red and orange fall landscape in late October and November is just as stunning. Known as Japan's cultural capital, Kyoto's innumerable Shinto shrines, Buddhist temples, and Japanese gardens are filled with maple trees whose vibrant autumnal foliage attract crowds of visitors every year. In addition, the city's many historical landmarks—including several UNESCO World Heritage sites—and inimitable gastronomy make it a fascinating place to go, fall or otherwise.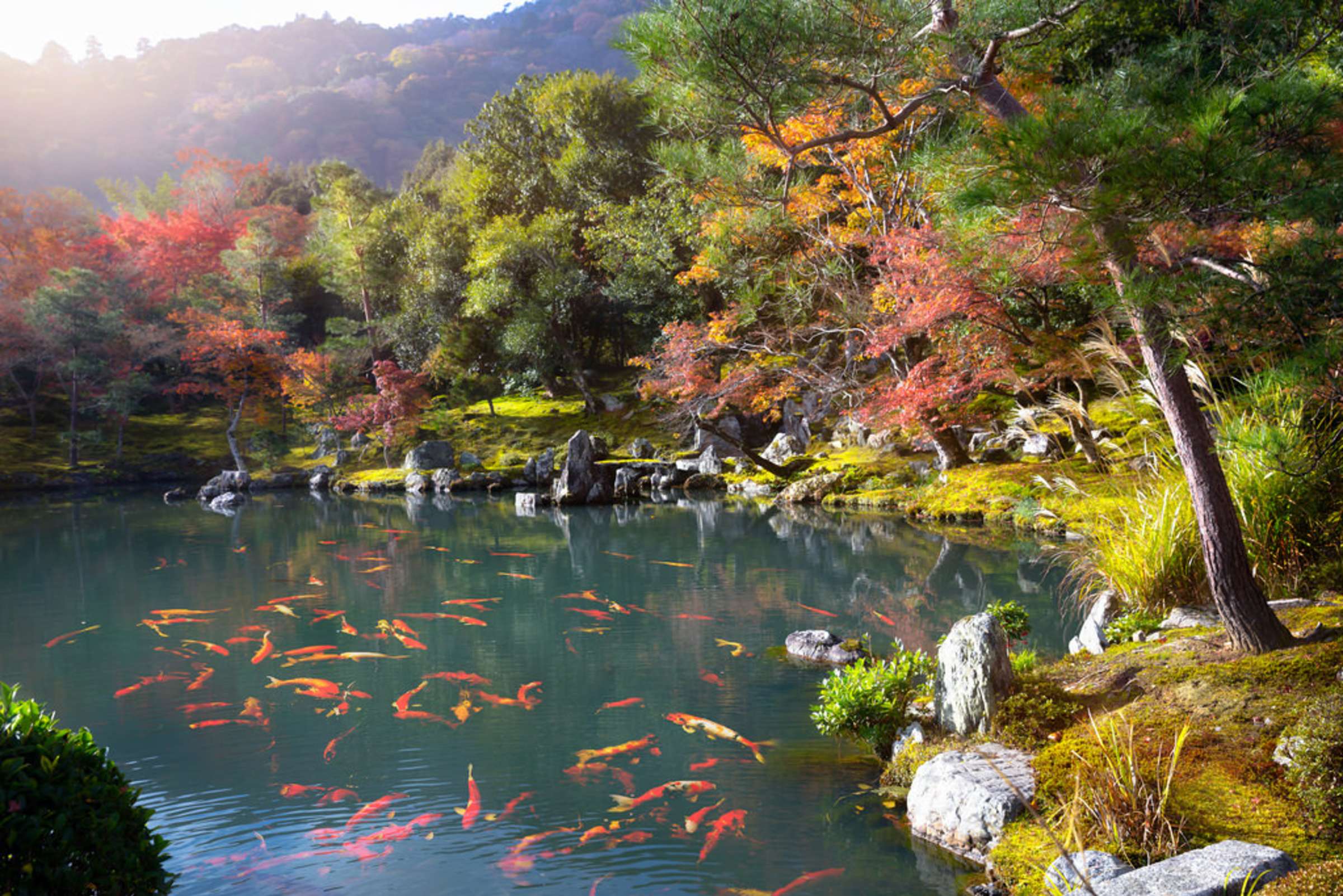 Kyoto's Natural Beauty
Kyoto is known for its beautiful natural scenery, the site of three rivers, otherworldly bamboo groves, and mountains on three sides. Fall is an exceptional time to visit for nature lovers. To catch the fall foliage without the crowds, book a tour of the magnificent 17th-century Katsura Imperial Villa in western Kyoto, a masterpiece of architecture and garden design built as a residence for the imperial Katsura family. Many other visitors will head to Kiyomizudera, an eighth-century (rebuilt in the 1600s) temple dedicated to Kannon, and known for its views of Kyoto. The wooden platform off of the main hall is one of the best places to view the spring cherry blossoms and the fall foliage. That said, it tends to be very crowded. For another panoramic view of Kyoto, we recommend Okochi Sanso—the home of a Japanese actor, the gardens and hilltop teahouse are accessible with an entrance fee, and the view is worth it. And a short way down the hill is another iconic temple, Tenryuji, a temple known for its stunning 14th-century gardens.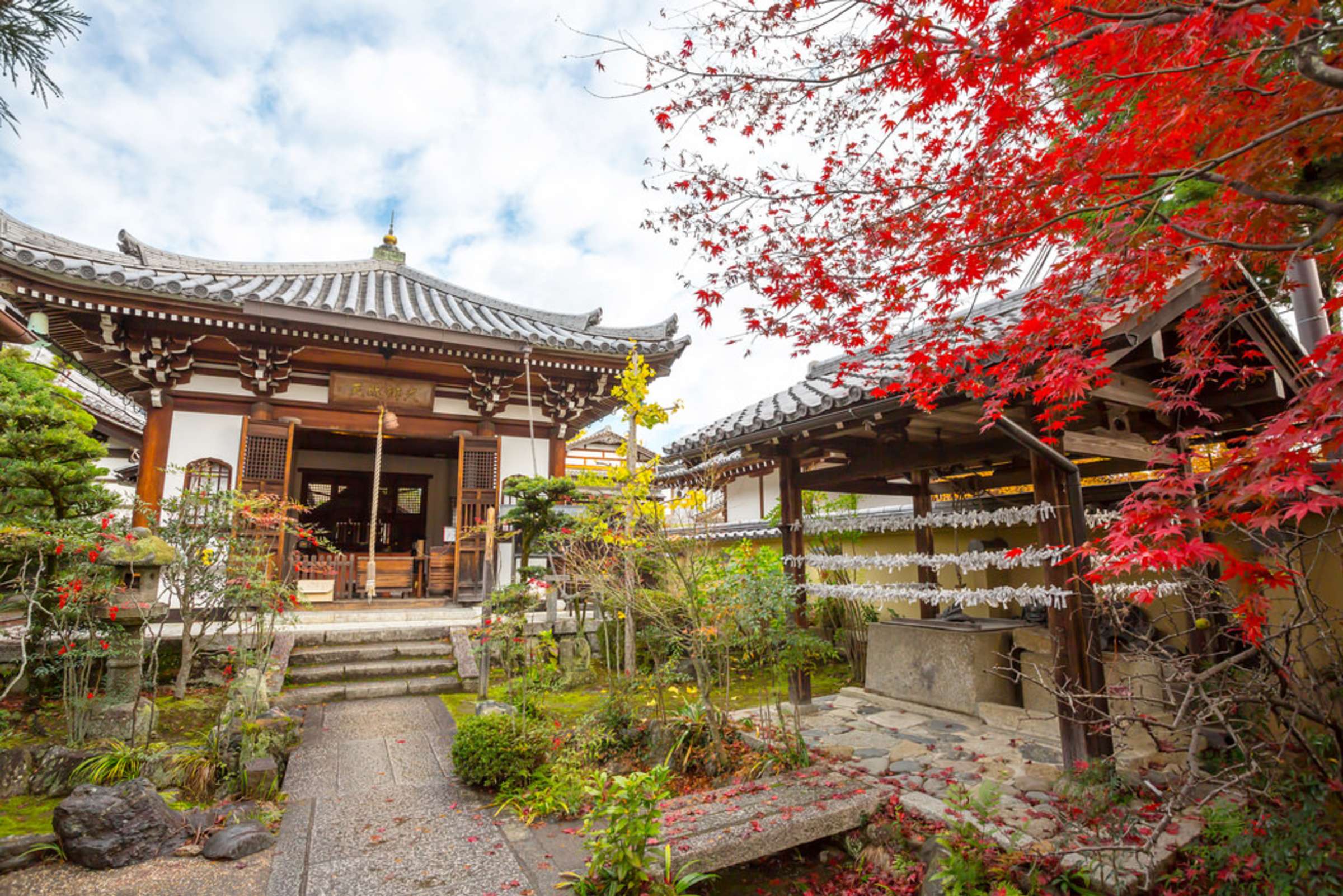 Japan's Cultural History in Kyoto
Beyond its natural beauty, Kyoto has a unique culture that makes it a popular destination for Japan lovers and novices alike. In Gion, Kyoto's most famous historic district, geiko (geishas) and maiko (apprentices) act as highly skilled hostesses and entertainers, experts in traditional Japanese performing arts including music, dance, and poetry. The young women train for five years in an okiya, a geisha house, under the watchful eye of a kami-san (mother of the house). They then provide entertainment at private dinners in high-end restaurants or ryokans, traditional Japanese inns. You can also see Kyoto's geishas perform in five annual dances. In Gion, visitors can also enjoy performances of Bunraku (puppet theater), ikebana (Japanese floral arrangement), and kabuki drama.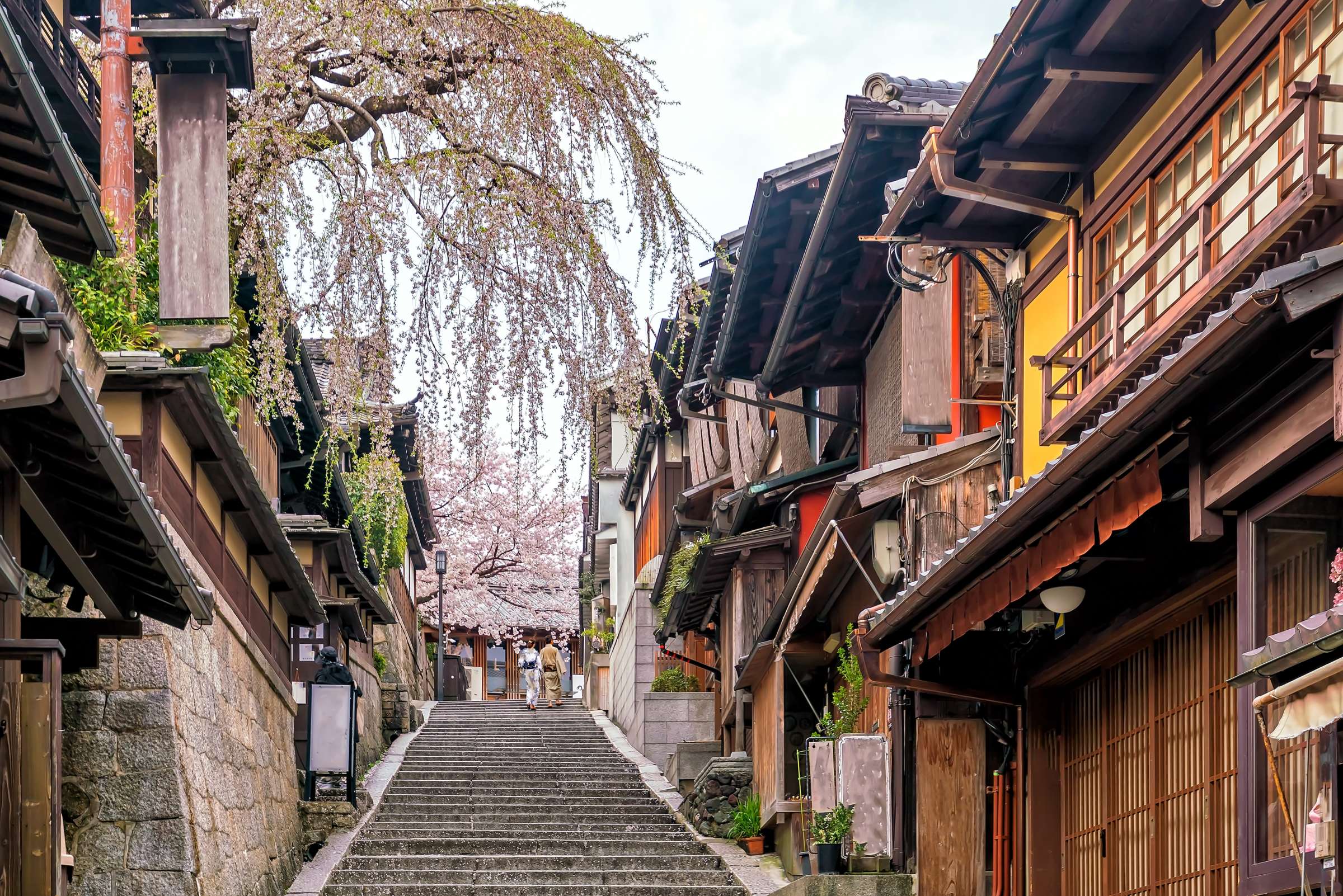 Gion's picturesque streets are lined by machiya, traditional wooden merchant houses, many of which are now restaurants. There are also a number of bars and ocha (teahouses). In the evening, colorful lanterns light up the neighborhood, making it perfect for an evening stroll. For a deeper dive into the birthplace of Geisha culture, join our Kyoto Geisha Tour: Gion at Twilight led by a local expert.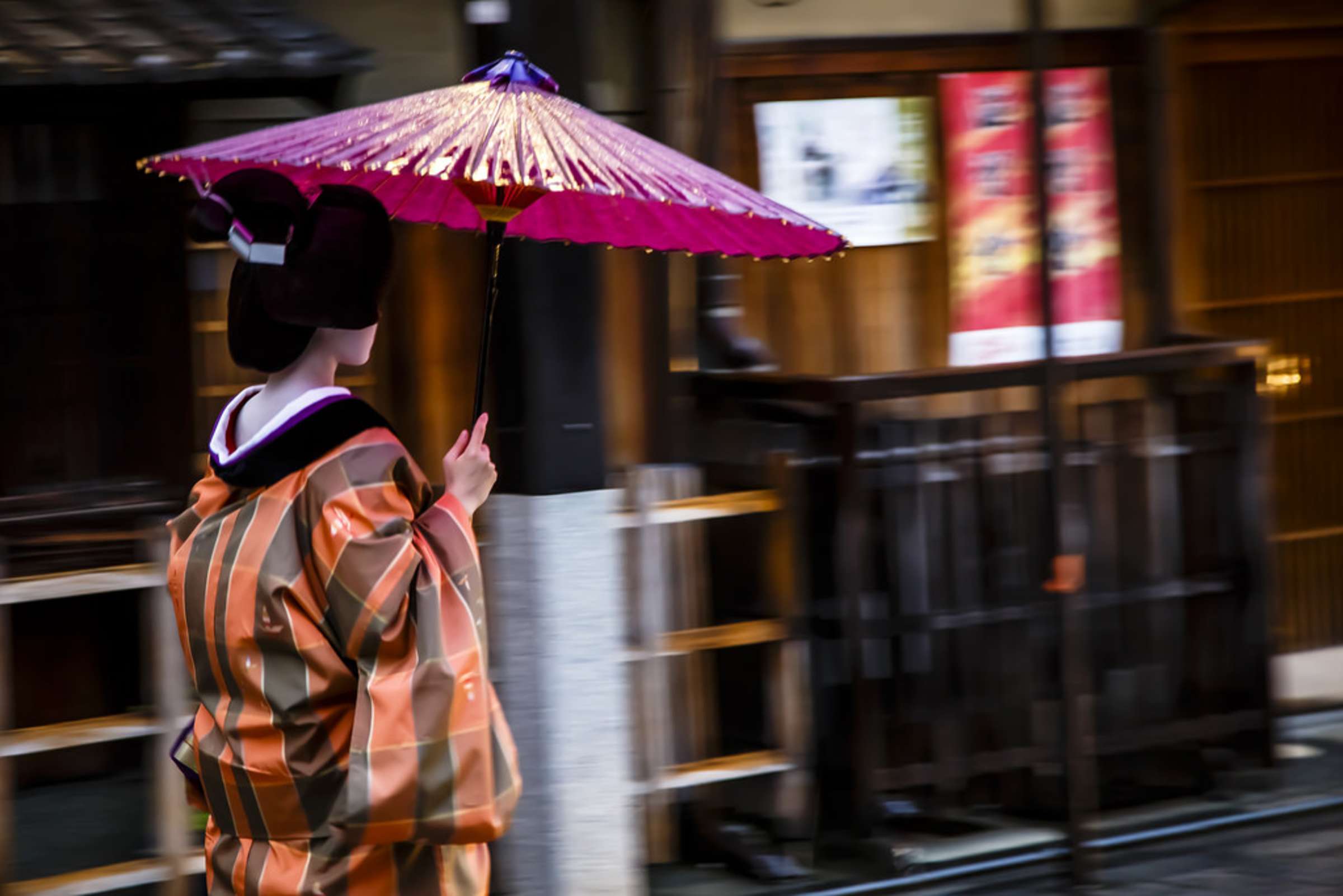 In addition to Kyoto's significance as the cultural center of Japan, the city is also at the heart of religious traditions, particularly Buddhism and Shintoism. Kyoto has more than two thousand shrines and temples, many with exquisite Zen gardens. A great thing to do is to rent a bike from your hotel or a bike shop and ride around to visit the temples downtown.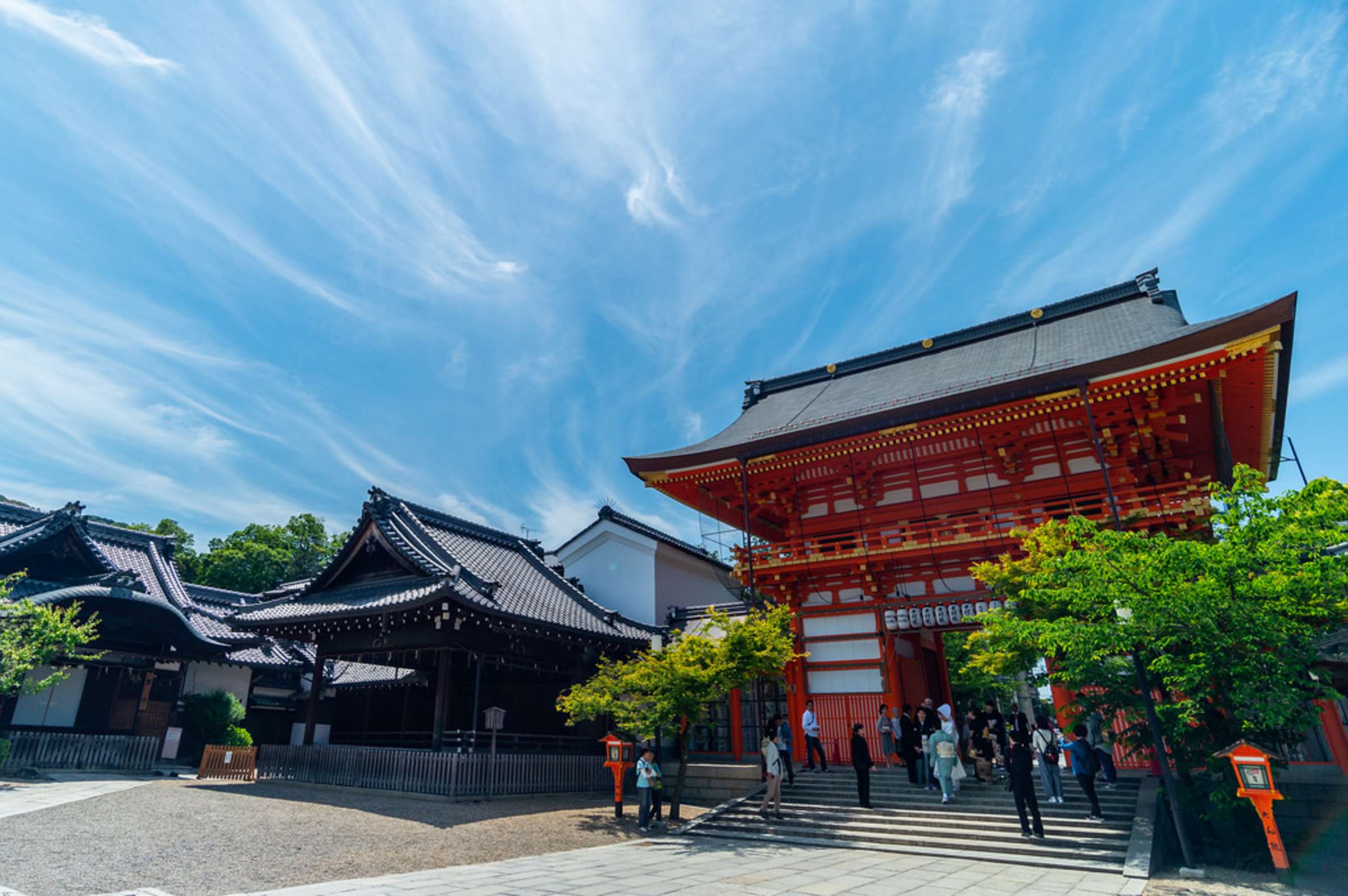 During your stay in Kyoto, wake up early to avoid crowds and go to the extraordinary Fushimi Inari, a Shinto shrine in south-east Kyoto known for its thousands of orange gates (called torii). You must visit Kinkaku-ji (Golden Pavilion), the iconic Zen temple on the water that is Kyoto's most recognizable sight (even more beautiful in the autumn foliage). At, Daitoku-ji, a complex of temples, explore the stunning Zen gardens and make sure to take a tour of Daisen-in, a temple with a spectacular stone garden where you can participate in a zazen meditation session. Learn more about Japanese religious history and spirituality in our Synchronized Spirituality: Shinto & Buddhism or Philosopher's Path tours.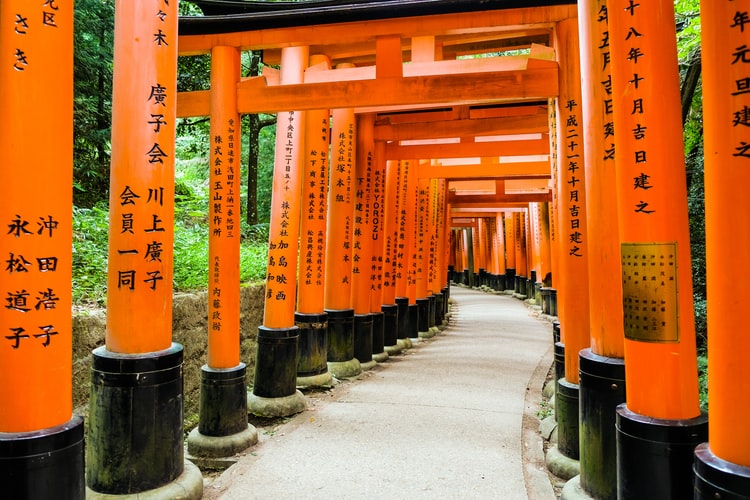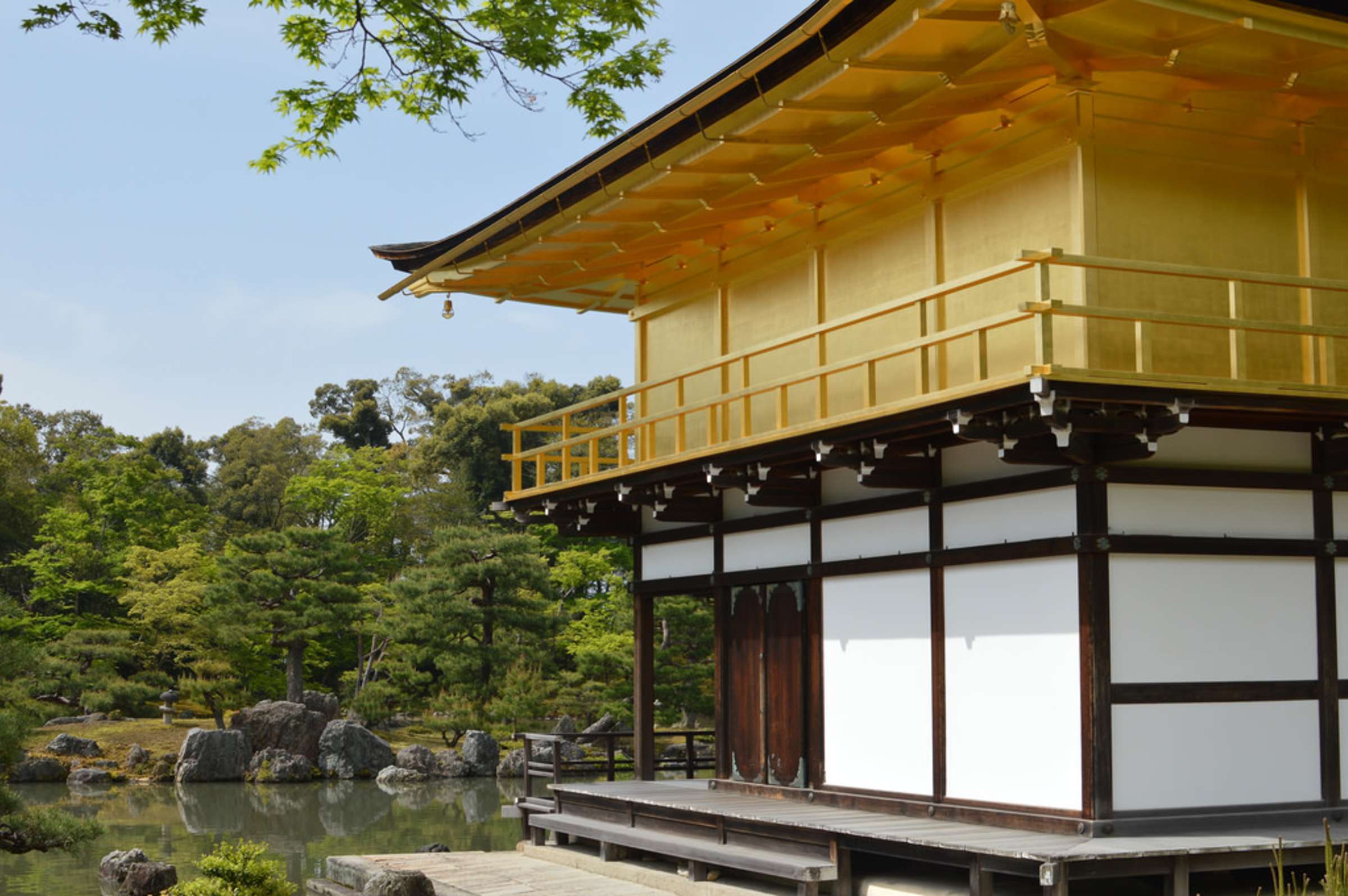 If you need a break from the temple and shrine viewing, Kyoto also has many tranquil and stunning gardens. Karesansui Garden at Ryoan-ji is an iconic example of a Japanese Zen rock garden, while Ninna-ji includes both dry gardens and water features. Visit both on our tour of Kyoto gardens. Kyoto Gyoen is the national garden in the heart of Kyoto, completely free and open to the public. And of course, we couldn't talk about Kyoto without mentioning Arashiyama Bamboo Grove. Words can't describe what it's like to walk through this surreal forest—it's something that has to be experienced.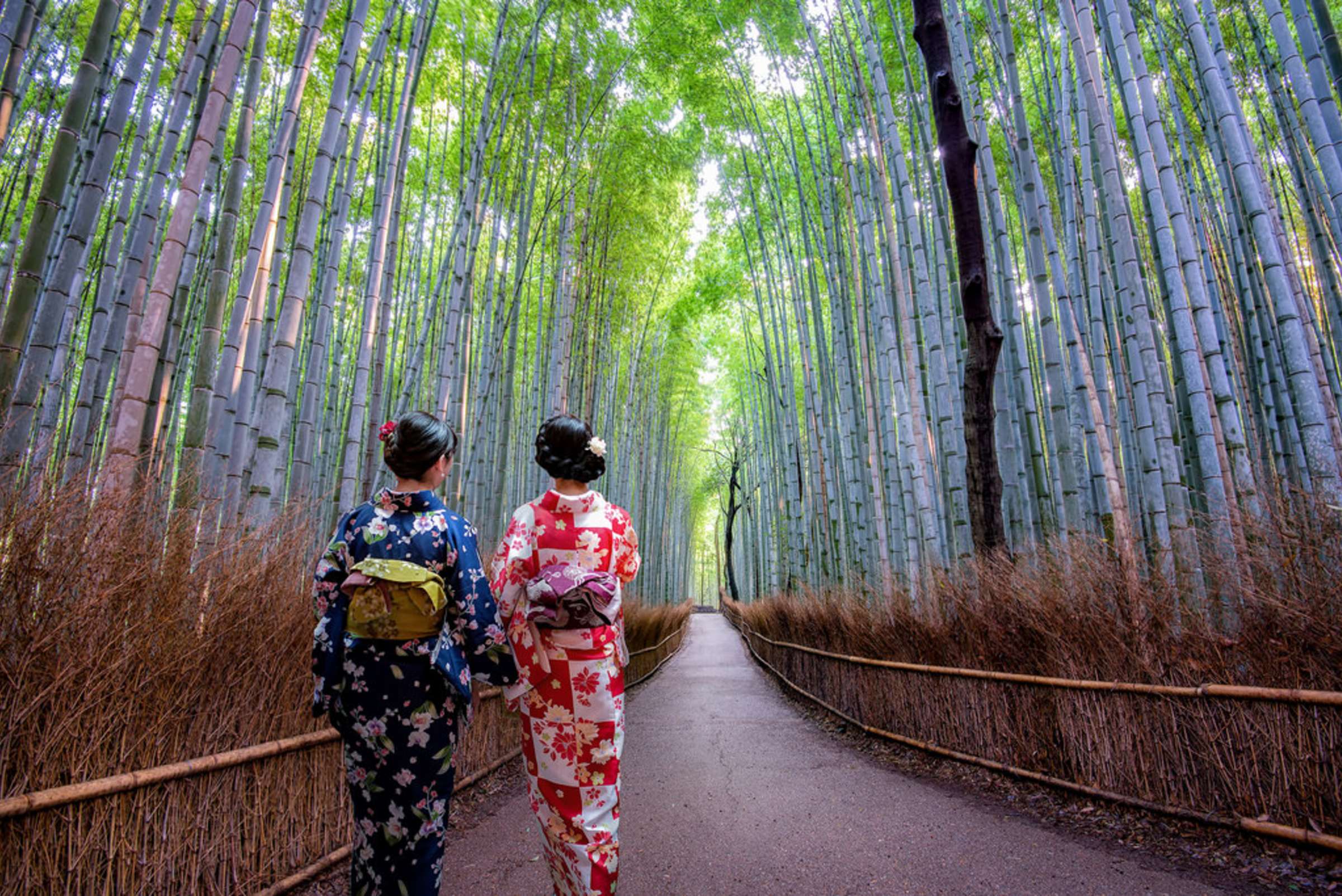 Kyoto's Food Traditions

Washoku—traditional Japanese cuisine—has recently been recognized as a UNESCO Intangible Cultural Heritage. In Kyoto, you will find excellent eateries and restaurants serving well-known Japanese dishes like ramen, soba, sushi and tempura. Kyoto has a unique gastronomic heritage that is influenced by the various threads that have formed the cultural tapestry of the city. Pillars of Kyoto's culinary tradition include obanzai simple home cooking, with recipes passed down through generations; refined kaiseki tea ceremony cuisine; vegetarian shojin-ryori cuisine from Zen temples; and the yusoku-ryori cuisine of the imperial court. The city is also famous for its locally-produced Nihonshu rice wine.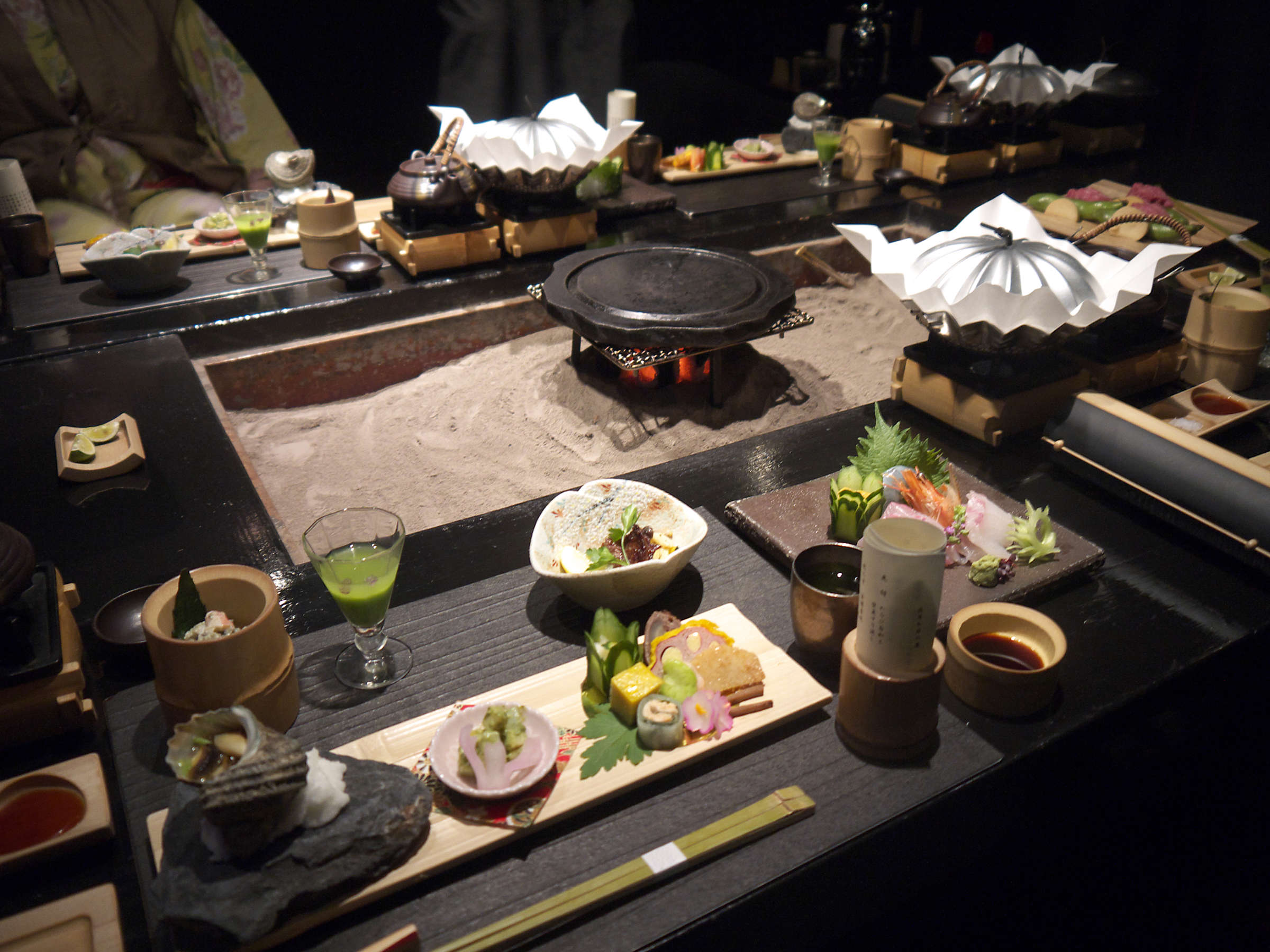 For a taste of Kyoto's gastronomic culture, you must visit Nishiki Market, a highlight of Kyoto food experiences. Nishiki grew around the site of a Shinto shrine, whose cool waters allowed for refrigeration. The market's offerings include a wide range of sweet (extremely fresh mochi, ice cream) and savory (baby octopus, pike conger tempura) treats, high quality matcha, spices, and preserved and pickled foods. There are also excellent cookware shops where you can buy china tea sets, matcha bowls, ceramics, and hand-carved chopsticks. Foodies will enjoy learning more about Japanese traditional cuisine and Kyoto's food history in our Nishiki Market tour led by a chef or food expert.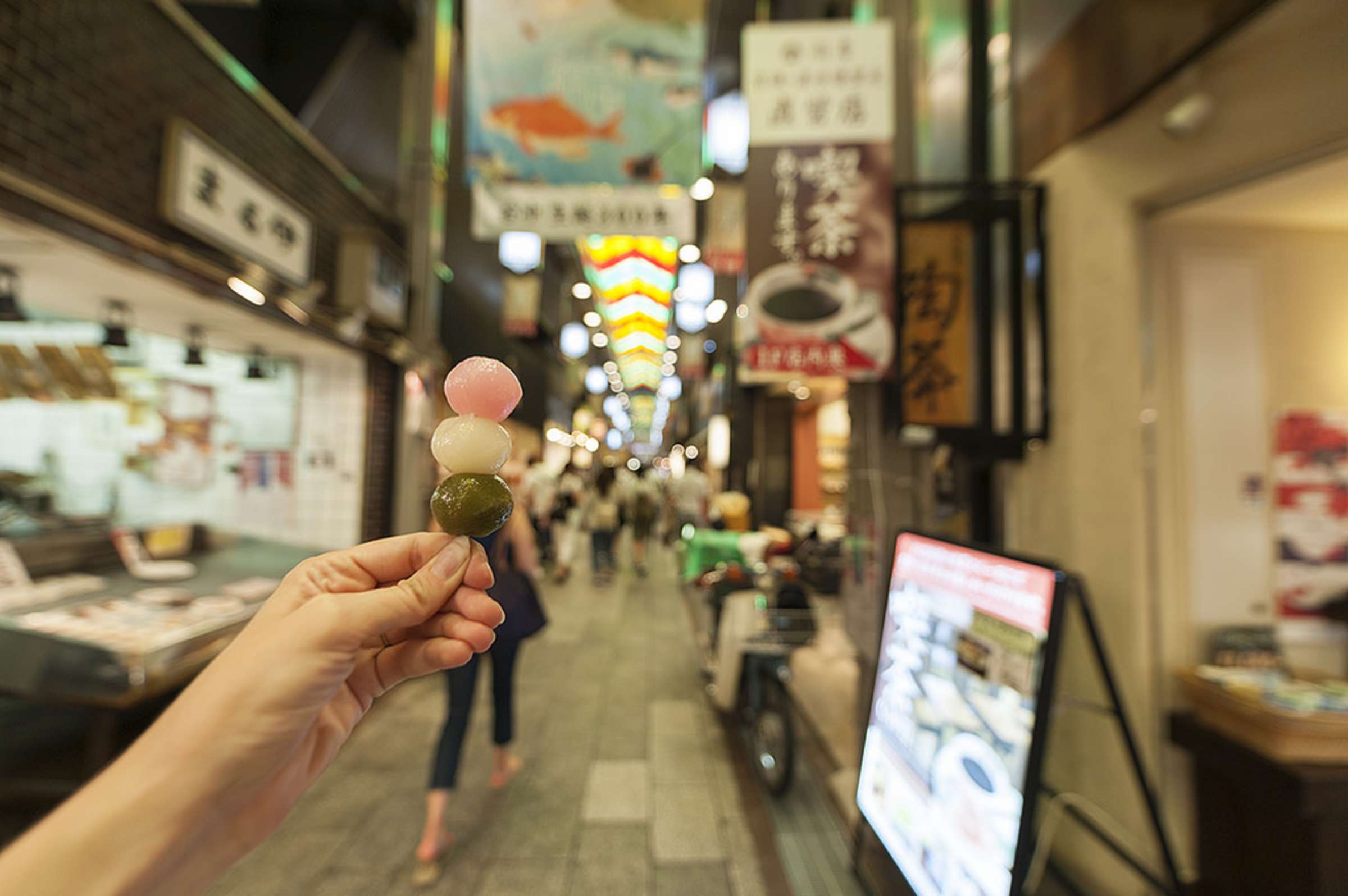 Kaiseki—Kyoto's haute cuisine—consists of elegant, small dishes and is reserved for special occasions. You can enjoy a multi-course kaiseki meal at a ryokan or at a ryōtei, a high-end traditional Japanese restaurant. Kaiseki involves light, fresh, seasonal ingredients carefully prepared to create a harmonious balance of flavors. There are various types of kaiseki. Cha-kaiseki, the original form, precedes a tea ceremony, and consists of soup, rice and three sides with simple, subtle flavors so as to not overload the palate before the consumption of tea.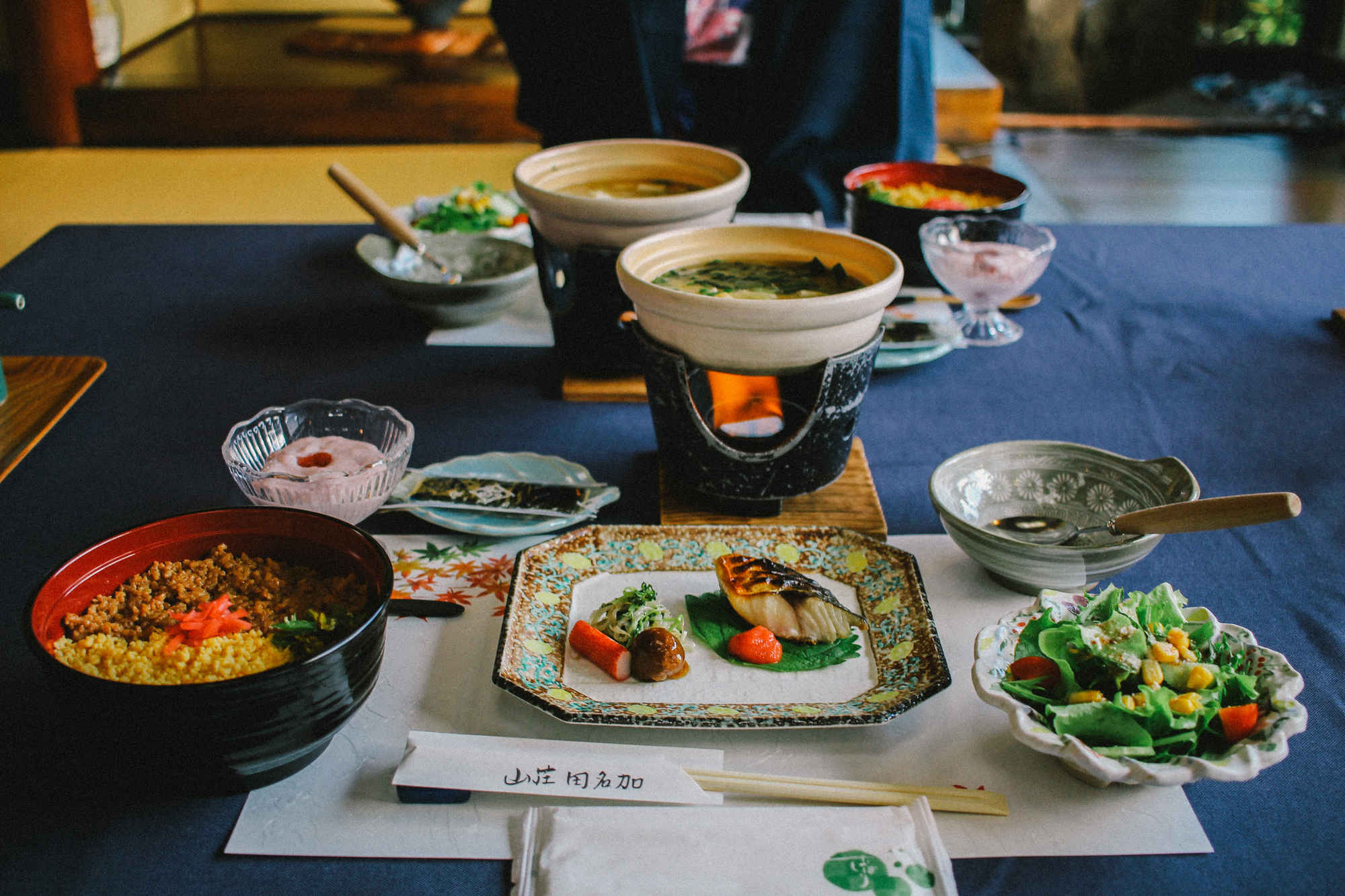 Another classic Kyoto experience is visiting one of the city's many tea houses. Kyoto, as the former imperial seat of Japan, is the birthplace of the sophisticated tea ceremony, also called chanoyu (the way of tea). While drinking tea is a tradition that goes back more than a thousand years in Japan, it was not until the sixteenth century that the modern tea ceremony emerged. Tea master Sen no Rikyu is known as the father of wabi-cha, a tradition that is inspired by Zen philosophy and emphasizes simplicity.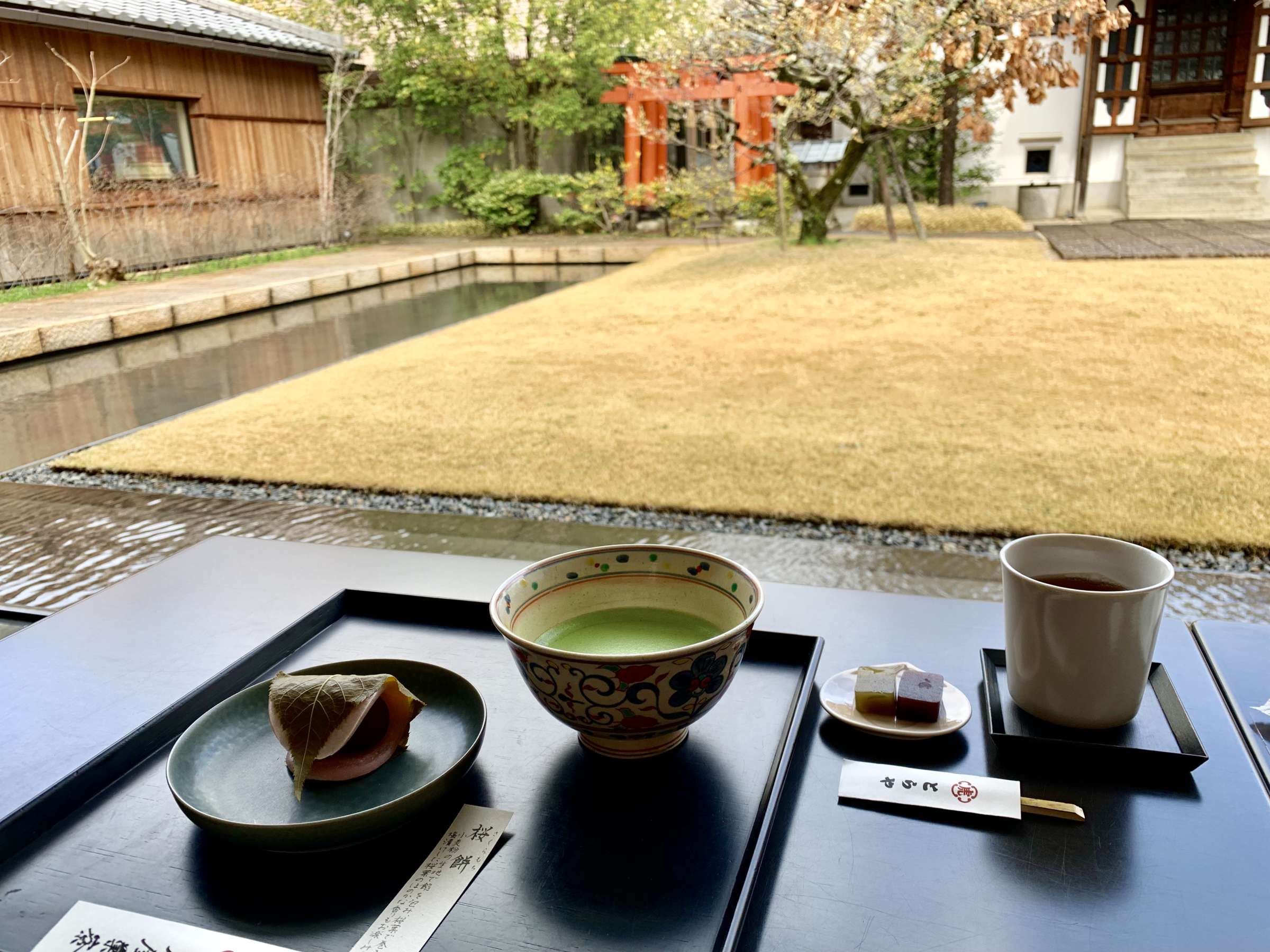 While there are different levels of formality, traditional tea etiquette in Japan takes years to perfect. In the aesthetically-driven ritual of the tea ceremony, every movement matters. To participate, don a kimono and sit on the tatami-matted floor of a tea house, and mindfully take in the experience of receiving Uji matcha (powdered green tea) and wagashi, a traditional sweet that is designed to balance the bitterness of the tea. Context's tea tour is a great option for tea lovers who want to get acquainted with the art of the Japanese tea ceremony.

Kyoto is a city rich in natural beauty, impressive architecture, historical traditions, and profound spirituality. Visitors to Kyoto are able to soak in the soul of Japanese history and culture and are sure to have an unforgettable experience. Dive in with our Kyoto in a Day tour, or join one of our private or custom Kyoto tours led by local experts.