by Qianqian Li
While we believe that everything is better with context (though we're admittedly a little biased), there's almost no topic where context is more important than wine. Shaped as much by terroir as grapes, Dionysian delights can't be fully appreciated without an understanding of their region of origin. To help us navigate how subtle differences in geography lead to immense distinctions in taste, we've canvassed our Context network of sommeliers and oenophiles to craft a wine guide to the country that did more to advance viniculture, oenology, and the art of imbibing than any other: France.
Although not all-encompassing, our guide explores France's key wine regions with a particular focus on Champagne, the Loire Valley, Burgundy, Bordeaux, the Rhône, and Provence. If you'd like to personally connect with our experts on French wine and culinary culture, join in our Context Conversations. Our immersive virtual experiences bring destinations and scholars from around the world to your living room.
So, without further ado, voilà—our French wine guide for drinkers and thinkers:


Champagne
Just a 2-hour drive from Paris, Champagne (the region) marks the northern margin of France's wine producing regions. Champagne (the beverage) bears the hallmark acidity of grapes grown in colder climates that didn't have enough time to fully ripen. The central grape varieties grown in the region also give the wine its distinct quality and taste: Pinot Noir lends body and weight, Pinot Meunier contributes a fresh fruitiness, and Chardonnay imparts elegance with its rounded smoothness.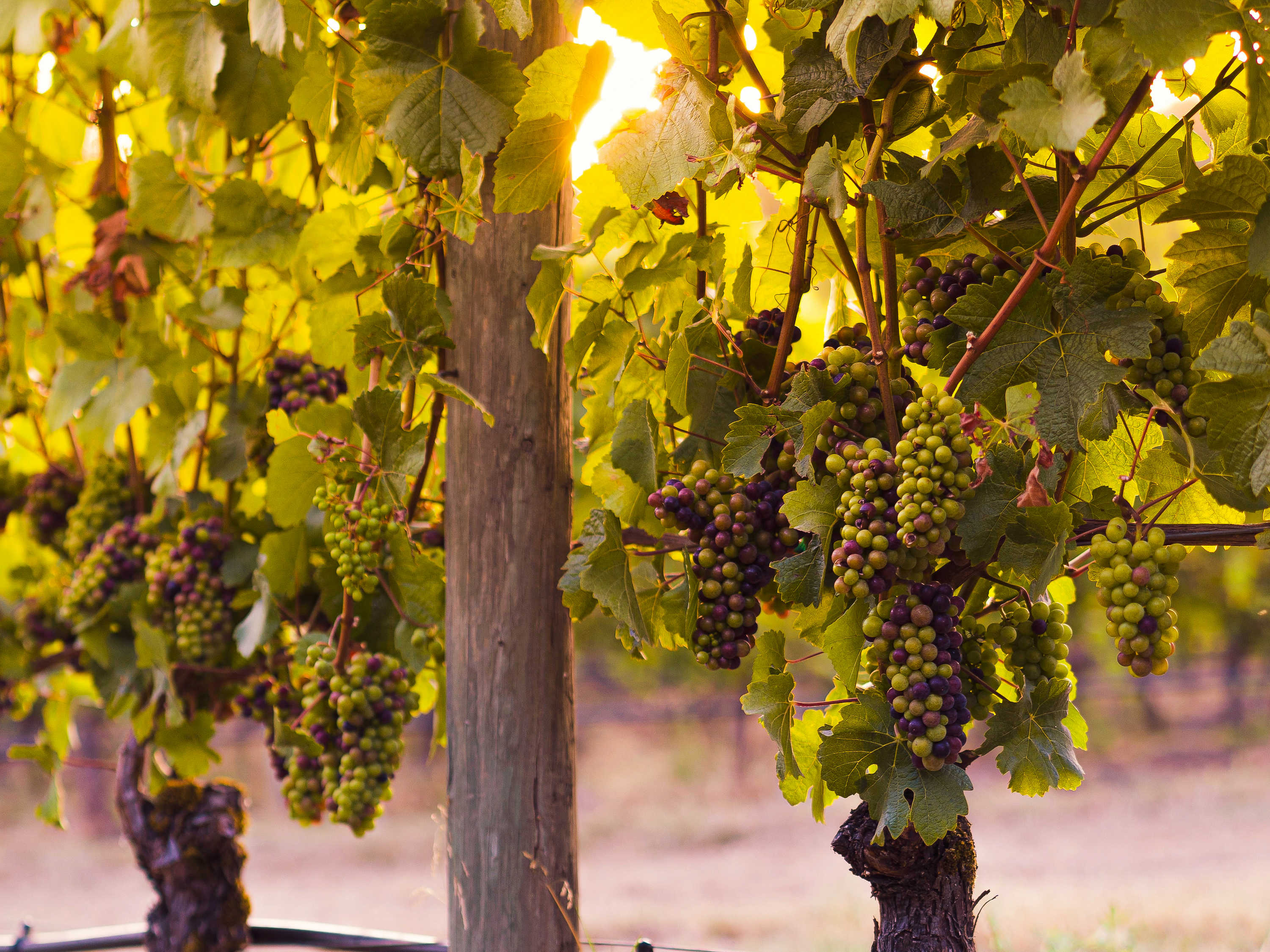 How can we talk about Champagne without mentioning the most famous name in the history of effervescent beverages, Dom Perignon? Though locals enjoyed fizzy flûtes centuries before the Dom's time, the monk forever changed Champagne production in the 17th century by introducing the blanc des noirs varietals of Pinot Noir and Pinot Meunier and the technique of double fermentation. This famous process of secondary fermentation not only relieves the tartness of the grapes, but also contributed to the wine's 18th century moniker as "the Devil's drink"—yeast reactions to changes in temperature during fermentation caused many mishaps in the cellars, and the resulting chain explosions led to no small number of casualties.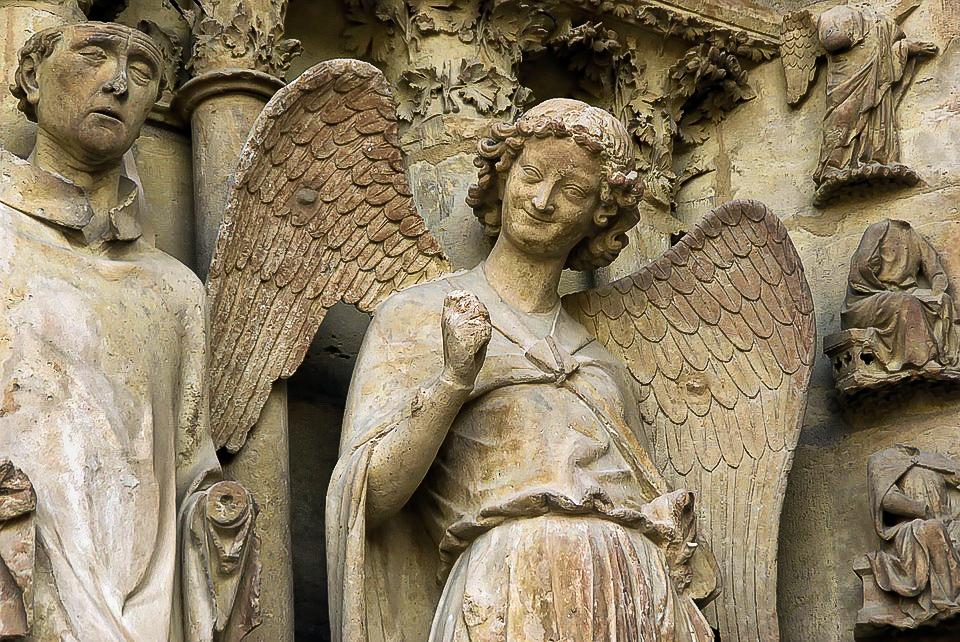 In between sips, don't miss Reims' Notre-Dame Cathedral, the coronation church for French kings since the sixth century and a world heritage site for its representation of 13th century French Gothic architectural techniques. Its marvelous sculptural scheme is highlighted by the Angel Gabriel, hovering at the cathedral's entrance and smiling in a way that makes you wonder if he's also had a tipple or two.
Loire Valley
Located in the heart of the country with an exceptional wealth of historical heritage, the Loire Valley is a wetland with a diverse natural environment offering some of the best and most refreshing grape varietals including Chenin Blanc, Sauvignon Blanc, Cabernet Franc, and Gamay, just to name a few.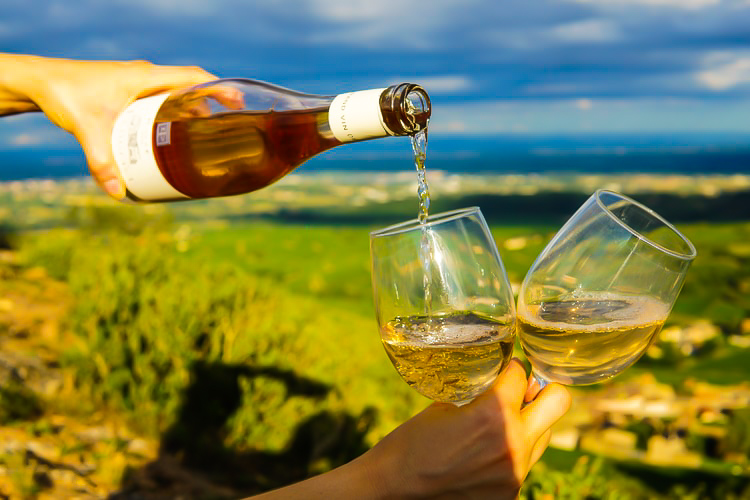 The district of Sancerre is reputed to be the valley's "King of the hill," famous for its Sauvignon Blanc wines that have been immune to the economic hardships plaguing the rest of the valley. The diverse soil types of the area are indispensable to production; the well-draining chalk and gravel contribute to the wines' bright, linear acidity while the flint in the soil imparts a characteristic smoky aroma to the otherwise light wine. For a quintessential Sancerre, we recommend Domaine Vacheron. For oenophiles looking to branch out, we favor Domaine François Chidaine Montlouis-sur-Loire, a Chenin-Blanc wine possessing alluring complexity that grows more profound with age and interplays with the grape's high acidity.
With the variety of the Loire's beverages, a pairing is called for. The region produces an excellent goat cheese, the truncated pyramid-shaped Valençay. Legend has it that Napoleon stopped in the Loire after his defeat in Egypt and, when presented with the cheese, slashed the top off the dairy pyramid in fury.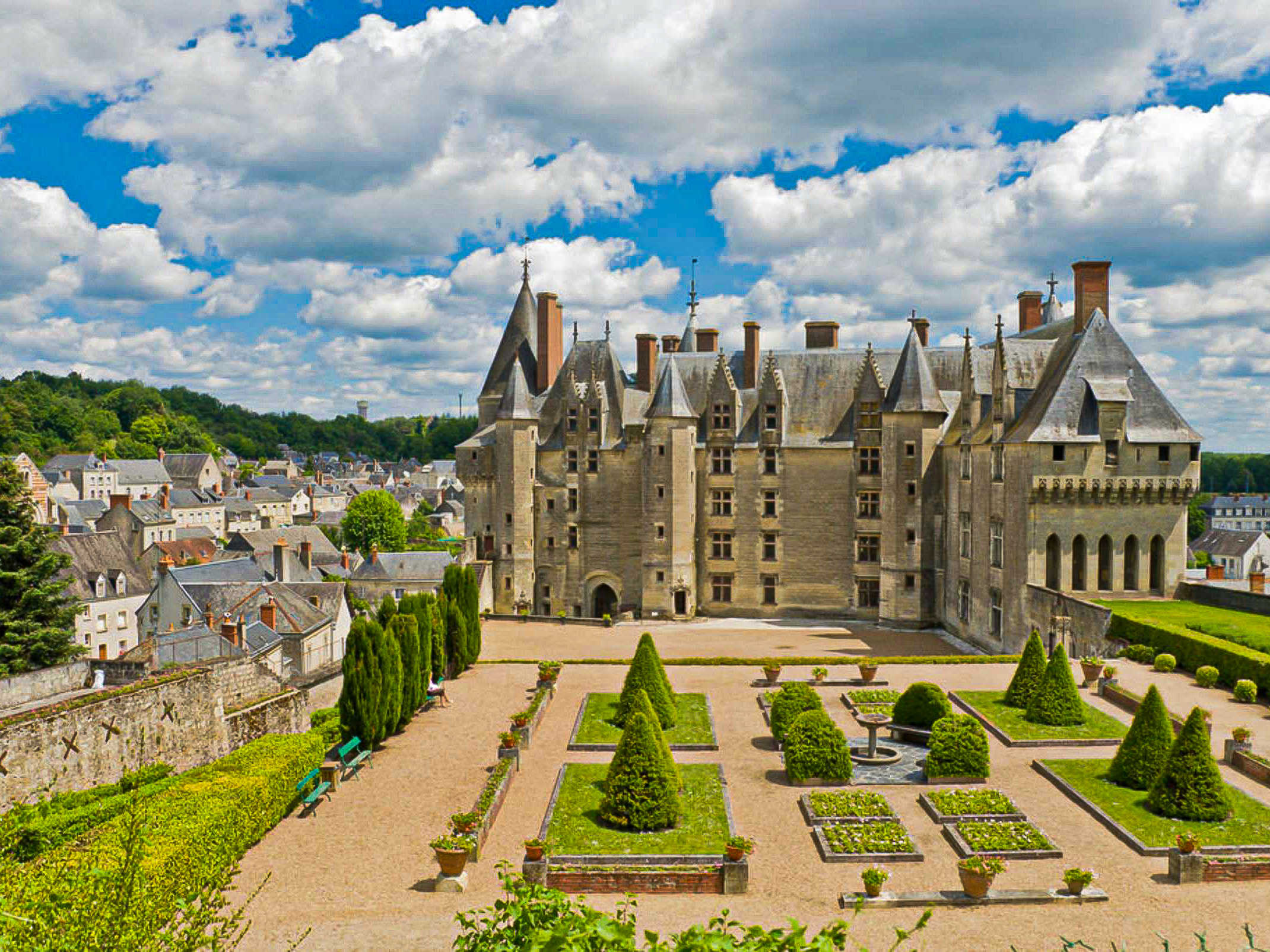 Loire Valley Castles are also a great activity to enjoy while in the region. Tour them all and learn about the French royalties who took up residence here with our Loire Valley Castles tour.
Burgundy
Growing almost exclusively Pinot Noir and Chardonnay, Burgundy bursts with an outsized history that belies the physical domain of this tiny slice of land. From the Romans, the Catholic church, the aristocracy, and now independent French families, seemingly everyone has left their imprint on the wines and the region. In 1693, King Louis XIV's physician wrote the "Ordonnance de Fagon" stating that "Old Burgundy Wines" would have a beneficial effect on the king's health. The court, having previously enjoyed Champagne in great abundance, then began to drink Burgundian wines exclusively. One of our favorites is from Château de Pommard, founded in 1726 and still in possession of a beautiful walled estate, the Clos Marey Monge. At just over 20 hectares, it is the largest vineyard under single ownership in Burgundy.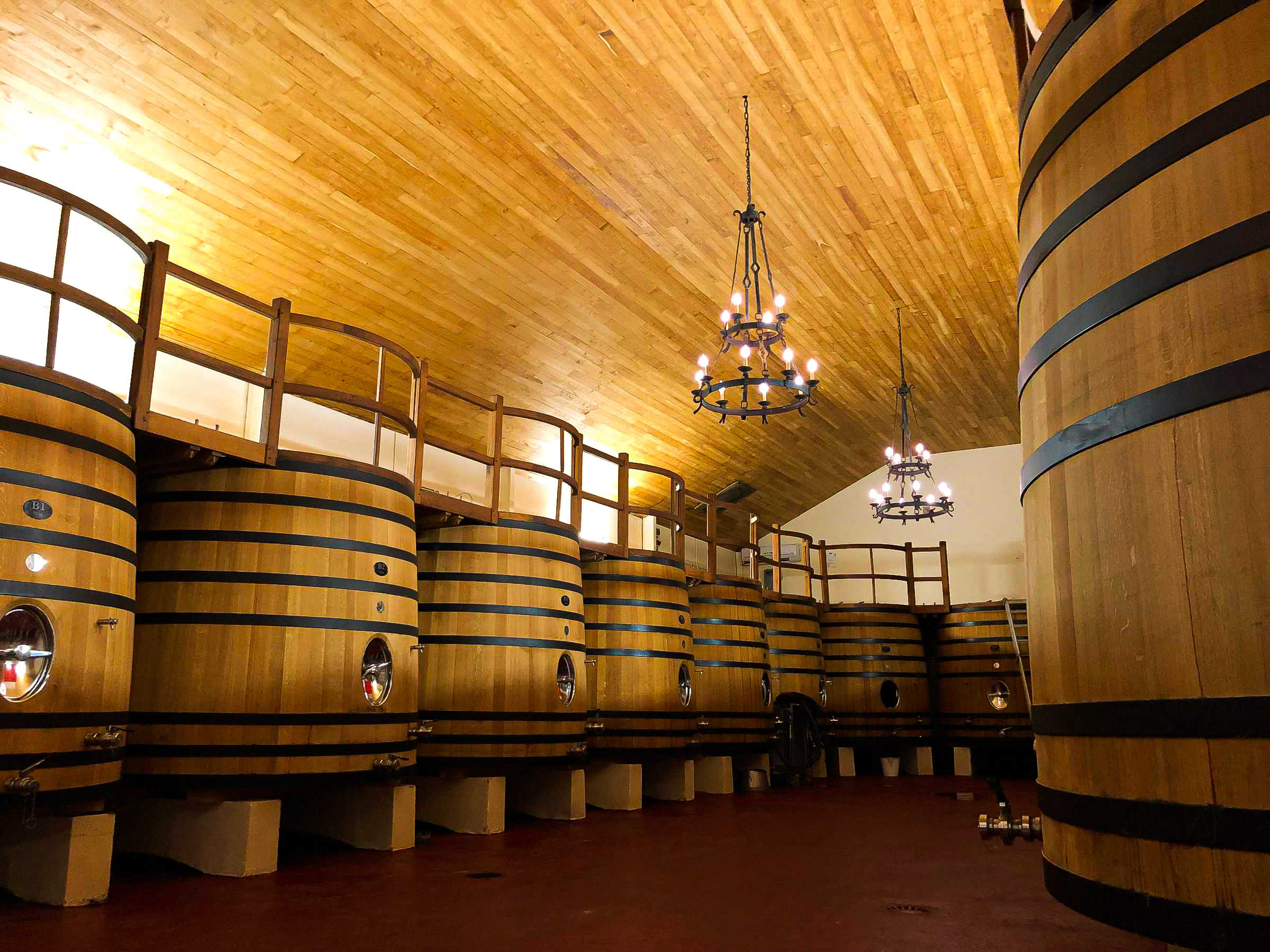 Finally—it's inconceivable to visit Burgundy without stopping at the Hôtel-Dieu Museum. Founded in the 1400's as a hospital for the poor and sick, the establishment is now a museum of Medieval civil architecture, and home of Renaissance Master Rogier van der Weyden's Beaune Altarpiece of The Last Judgement. Abbaye de Cluny is another worthy stop for Burgundian medieval treasures. A casualty of the French Revolution, the abbey was sacked before being used as a quarry in the 18th century. Today only one of its eight original towers remain standing, the vestige of an edifice whose history is truly written in stone.
Join a Context wine tour in Burgundy to fully get to know the wines' terroir.
Bordeaux
The world's fixation with French wines was born in Bordeaux, a byproduct of the English reign over the region upon the marriage of Eleanor of Aquitaine to King Henry II.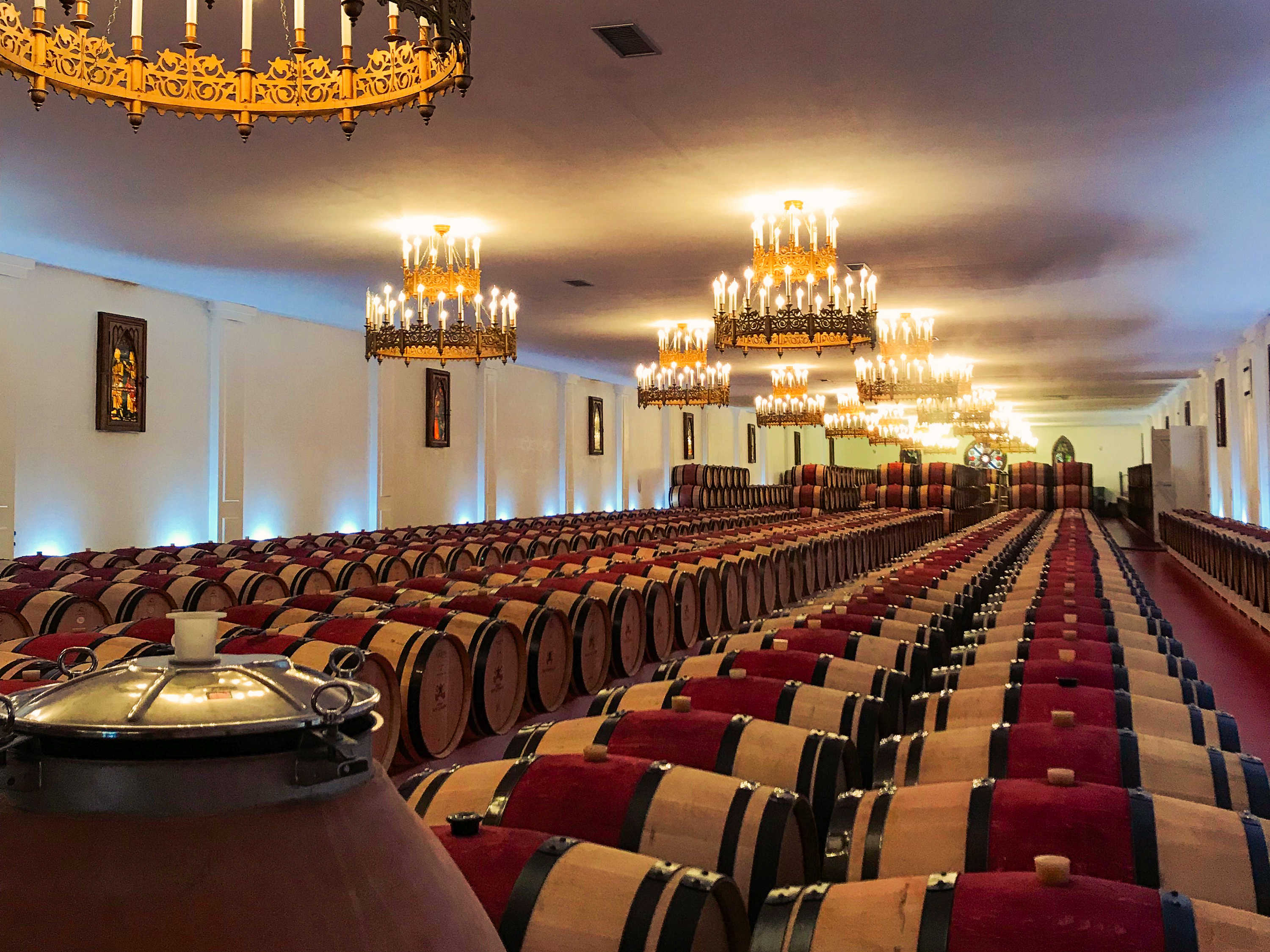 A popular destination for wine tours, Bordeaux's Left Bank is known for its famous vineyards and châteaux like Margaux, Medoc, Paulliac, and Sauterne. It grows mainly Cabernet Sauvignon, a grape that produces robust wines of distinguished tannin structure. We recommend visiting the Châteaux Carbonnieux in Pessac Leognan, Guiraud in Sauternes and Mouton Rothschild in the Médoc. If you're staying in the city of Bordeaux proper, reserve a day to visit the Cité du Vin and the Musée Aquitaine to learn about the region's wine making history.
Less mainstream but no less special, the Right Bank produces more Merlot and Cabernet Franc—grape varieties that are typically lighter and easier to drink than their Left Bank counterparts. Saint-Emilion is one of the region's most notable appellations, famous for its wine as well as its status as a world heritage site. The old town of Saint-Emilion is lovely and quaint, complete with cobblestone streets, modest stone houses, and a steepled church in the town center—the very image of the nostalgic old world reflective of the wine it produces.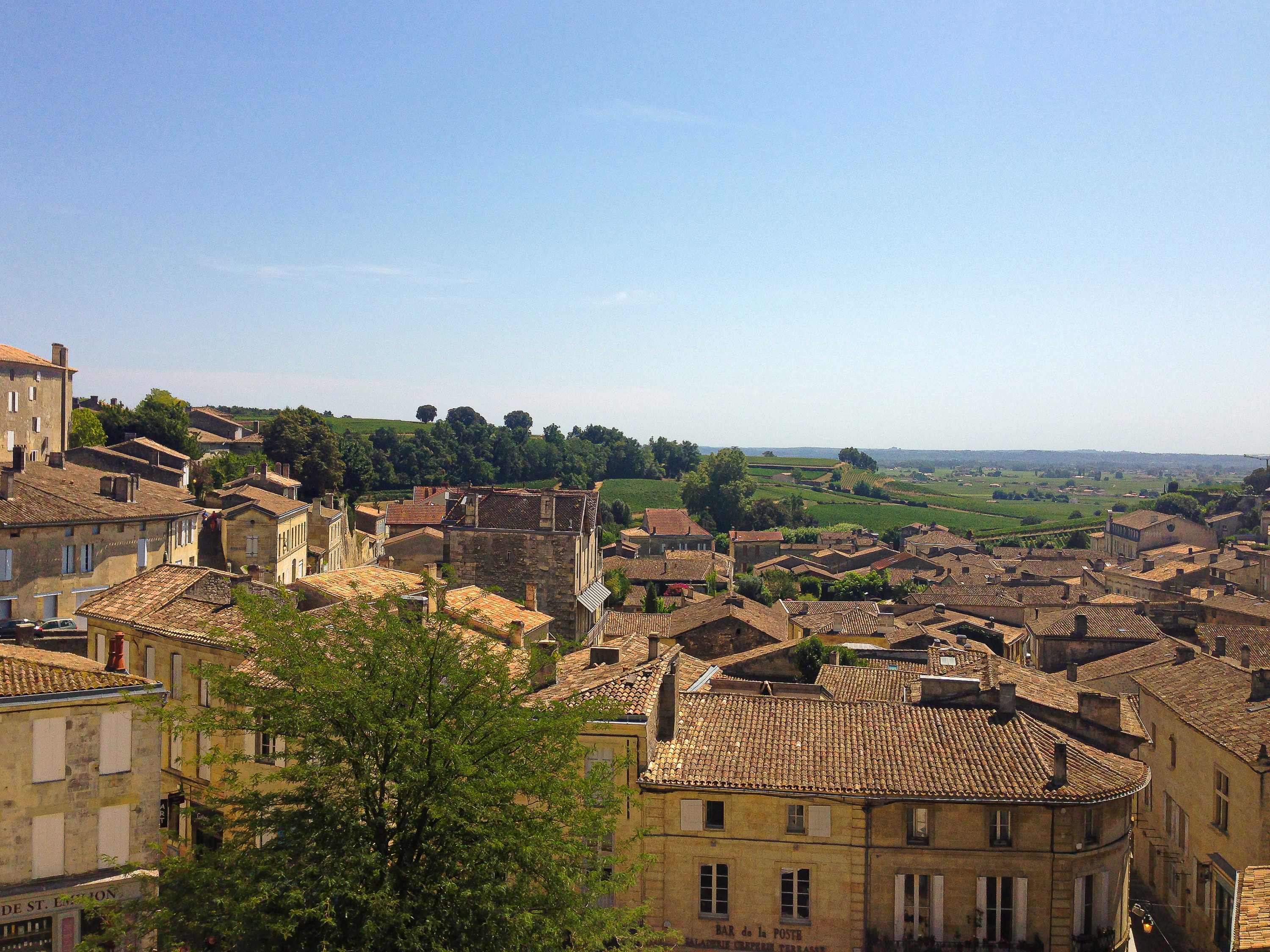 Cheval Blanc and Ausone are two other remarkable wines from this side of the river. They adhere to a strict crème de la crème approach that's meticulously achieved by first pruning the buds from their spring harvest by nearly 40%, so that all the nutrients of the soil are concentrated in the remaining grapes. Then, only the best grapes are picked to be vinified, after which only the best barrels are approved in the vinification process. The remaining bottles go for so much that the vineyards can afford to discard large parts of their production.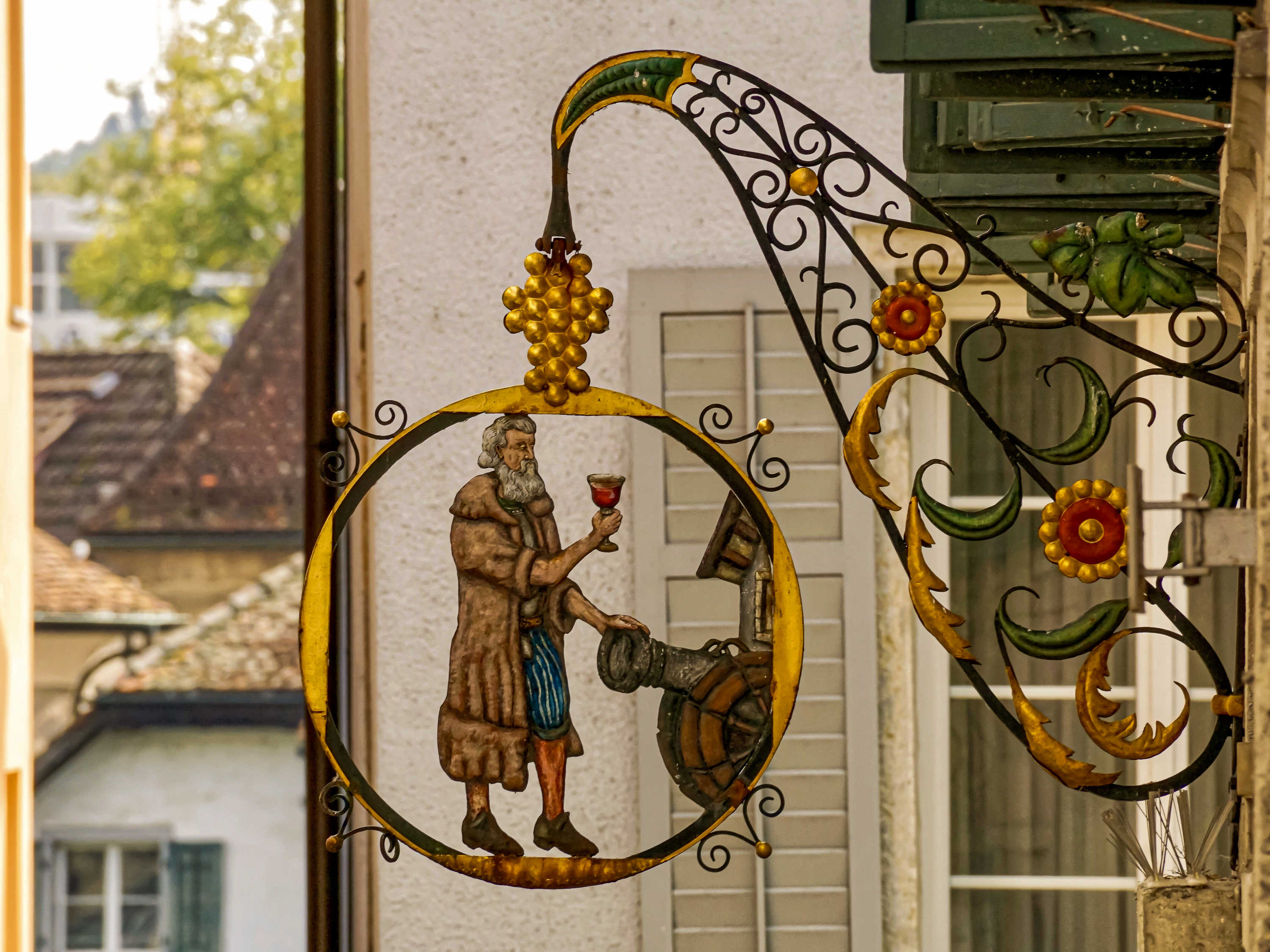 There's no bad time to visit, but the fall harvest season tends to see all the most exciting action, including the famous (or perhaps infamous) Médoc marathon. Each year, participants show up to huff and puff their way—while fully-dressed in themed costumes—through famed vineyards like Château Latour, stopping every few kilometers for a glass of fine wine. We imagine that one would have to "train" extra hard to finish (but we also doubt that runners are pushing to beat their personal best in this race that is all about joie de vivre).
Interested in learning more about Bordeaux wines? Curious to embark on a journey to the medieval town of Saint-Émilion? Want to drive along the charming 'Châteaux Route' in Médoc? Book a Bordeaux wine tour and explore the region your way.


Rhône Valley
The Rhône valley stretches along its namesake river and is home to a number of AOCs, from the Côte-Rôtie in the north to Châteauneuf-du-Pape in the south. The Northern Rhône is famous for its Syrah reds, while the South is known for its "GSM" (Grenache, Syrah, and Mourvedre) blends. Reds from Côte-Rôtie are a Context favorite, offering one of the best expressions of Syrah in the world and one of the only red wines that permit the use of up to 20% white Viognier. The terroir of the northern Rhône is unique with steep, south-facing slopes of schist along the west bank with frequently cold and wet springs that contribute to the elegance and powerful structure of Côte-Rôtie wines.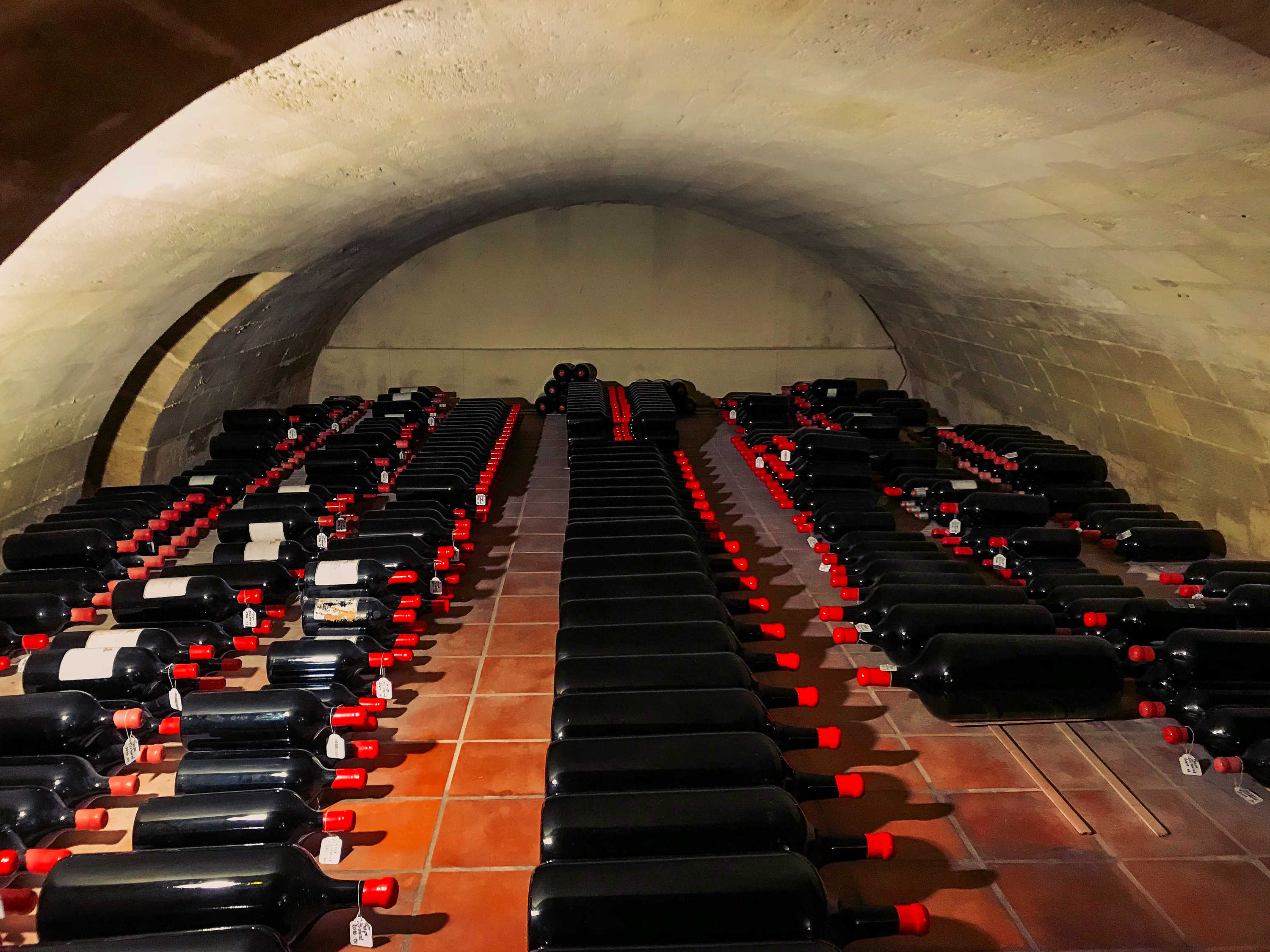 The complex white wines of the Rhône are sometimes overlooked because they only make up 7% of the region's total production. Nevertheless, the multi-varietal blends of Châteauneuf-du-Pape happen to be one of the rarest and most prestigious in France. They are incredibly full-bodied and rich, making them an interesting alternative to aged Burgundian Chardonnays. The region's characteristic ripe flavors and higher than average alcohol content is a credit to the southern Rhône's Mediterranean climate.
Learn more about Châteauneuf-du-Pape wines on Context's wine Excursion.


Provence
When in Provence, remember to stop and smell the rosé (sorry, we couldn't help ourselves) ... and the lavender too. The vineyards in this region produce the mass majority of French rosés, thanks to its Mediterranean sunshine and climate. Provençal vineyards are never more than 25 miles away from the coast, where ocean breezes help to keep the vines from overheating during often blistering summer weather. The terroir of this region is highly diverse, producing an array of rosé wines whose crowd-pleasing variety of color and flavor have propelled its soaring popularity in recent years. Although delicate looking, rosés from Provence don't lack complexity thanks to their blends of Grenache, Cinsault, and Mourvedre varieties which endow it with a myriad of characterful possibilities best articulated by bottles from AOC Bandol.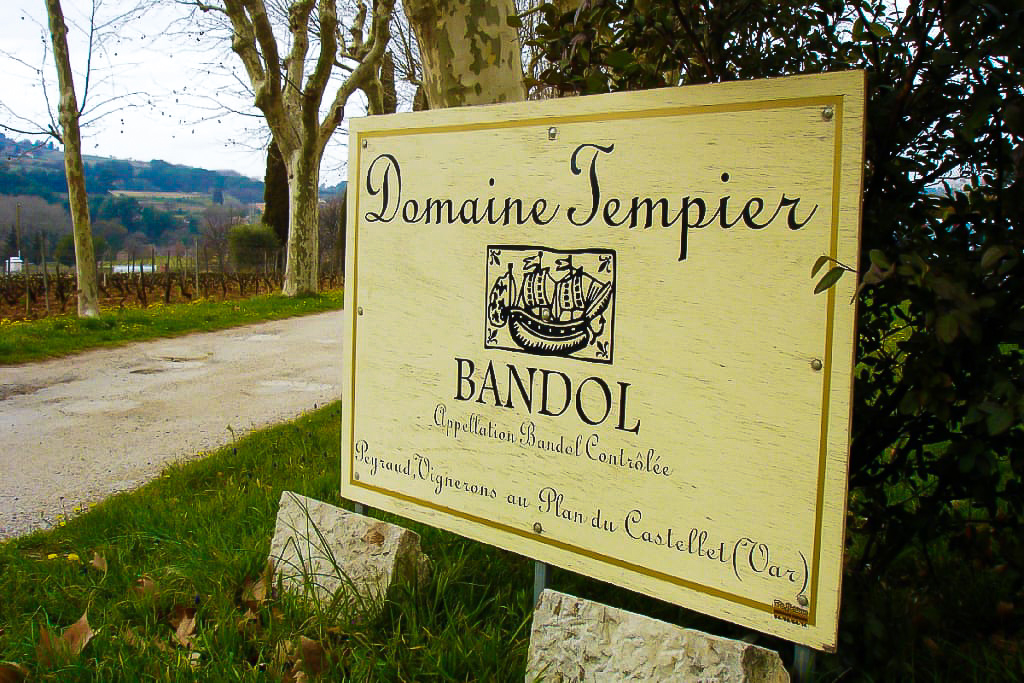 Once you've had your fill (or for those less inclined to imbibe), there's much more to see in France's wine regions besides vines and cellars: make the most of your visit by pairing your tastings with Context tours in Champagne, the Loire Valley, Bordeaux, Burgundy, Lyon, and Provence. You can also delve more deeply into this topic with our passionate wine experts by joining our online seminars and courses.
Get to know our expert sommeliers: Preston, Laura, Anne, and Andres. Context completes every traveler's ideal learning experience, online and in person. You can explore our upcoming online seminars to learn (especially before you go) - whether you're interested in learning more about Paris, France, or something else.
Other blog posts you may be interested in:
Qianqian Li is a Marketing Associate at Context. A graduate of NYU, she has lived in New York, Beijing, Paris, and will pursue pappardelle pasta to the end of the world.