Tour Details
Tour Description
This four-hour tour takes us into the ancient Roman Forum and the archaeological core of the city, focusing on three key monuments: the Roman Forum, the Palatine Hill, and the Colosseum. Led by an archaeologist or classical historian, this is the most in-depth of our Colosseum tours and uses the ruins of the ancient city as a backdrop for discussing the rise of the Roman empire and the role of archaeology in history. The tour also features skip-the-line tickets so that we can enter the ruins quickly.
Sites Visited
Roman Forum
Palatine Hill
Colosseum
Included
4 hours with a PhD or MA-level Guide
Skip-the-line tickets
Itinerary Details
Depending on our historian's approach, our itinerary commences at either the Palatine Hill or the Colosseum. On Palatine Hill, we will explore the first stages of the city and the legend of its founding in 753 B.C. by Romulus. Time permitting, we may also stop in the Palatine Museum to learn about Roman sculpture, or visit other ruins, including remnants of the aqueduct of Claudius. Following this, we'll amble down the Via Sacra (the main street of ancient Rome) and past the major sites that crowded the city center, including the Curia (senate house) and the temples, triumphal arches, and basilicas around the Forum Square. Once at the Colosseum, a marvel of ancient engineering once known as the Flavian Amphitheater, we'll discuss Roman public spectacle and decadence. We'll explore the role the Colosseum played in the social life of ancient Rome and delve into how this monolith was built. At the end of our Roma Antica tour, we'll have a deeper knowledge of ancient Rome: its emperors, its history, and its feats of engineering.


We highly recommend either an early start or, in the summer season, a late afternoon tour when the morning crowds have thinned out. Note that due to increased security measures and a strictly enforced maximum capacity at the Colosseum, the queues mid-morning can be very long, even with skip-the-line tickets. For more information on planning your tour, take a read through our
How to Tour the Colosseum
resources page.
If you're traveling with children under the age of 12, we highly recommend our family-oriented
Ancient Rome Discovery
, which concentrates primarily on the Colosseum (though it's possible to add the Roman Forum or Palatine Hill). Or, to continue your immersion in the Roman Empire, our
Caesar and Empire
tour is a perfect complement to Roma Antica, picking up the storyline at the assassination of Julius Caesar. Interested in viewing other historic sites in and around Rome? See our
Underground Rome Tour
or
Ostia Antica Archaeology excursion
, as well as the
Appian Way excursion
.
FAQ
What is a private tour?
Our private tours are limited exclusively to travelers in your party. They are designed to provide a learning experience that is completely tailored to you and your traveling companions. Private tours give you more flexibility with scheduling (you decide when the walk best fits in your trip), the ability to tailor your itinerary (we'll work to match the itinerary to the interests and dynamics of your group), and more personalized time with your guide.

What is a small group tour?
Our small group tours cover many of the same itineraries as our private tours, but they place you with other travelers. They operate on a pre-scheduled calendar, and are designed to provide an opportunity to engage with and learn from other travelers.


Does this tour require tickets?
Yes. We will purchase the tickets ahead of time. Adult tickets are pre-purchased for this tour regardless of participant age. Please note: Due to new security measures the queues in the morning tends to be much longer than the other times.


If children under 18 qualify for free tickets, why am I required to purchase a ticket for my child?
While children may enter for free, they are required to stand in the general entrance line if they do so. In order to save time and expedite the walk, we purchase skip-the-line tickets so they may enter as quickly as possible. This avoids the long queue to verify children's ages. When booking privately, however, if you would like to take advantage of the free ticket option for under 18s please note this as you place your order and be prepared to wait in line.
I have purchased the Roma Pass, can I use it on my Context walks?
No. Roma Pass holders have to wait in the long line for the non-reserved public entrance to the Colosseum. In order to save time and expedite the walk, we purchase skip-the-line tickets so you may enter as quickly as possible.
Where You'll Start
Tour Experts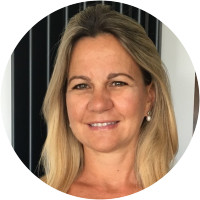 Giovanna is an art historian and Rome native. She has a Master's degree in art history from the Sapienza University of Rome with a specialization in Modern and Medieval art. She works as an editorial consultant for a number of cultural organizations in Rome including the Superintendency of Archaeology of Rome. Giovanna is fluent in Italian (mother tongue), English, and French, and has a unique interest in Mannerism.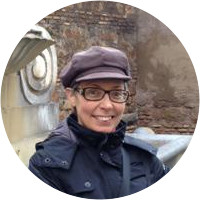 Olivia is a Rome licensed guide and an expert art historian who has worked as a main contributor to the award-winning Eyewitness Guide to Rome. She combines this role with her job as a professor, teaching a course at the Lorenzo de Medici School in Rome on Roman civilization. In addition she has contributed to the National Geographic Lost Cities of the Ancient World. Olivia infuses her discussion of Rome with a sense of what it's like to grow up in the city and be Roman.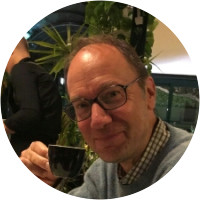 Originally from England, Richard has lived in Rome for the last fourteen years. He holds a Master's degree in medieval and twentieth-century history from London University and has a broad-minded and synthetic approach to understanding Rome. Richard works quite frequently with institutional travel organizations, such as museums and church organizations, and as a result spends much of his time traveling all over Europe. He brings this cosmopolitan and pan-European experience to bear on his work with us in Rome, constantly making connections to other cities and countries in the course of his lectures and seminars.
Reviews can only be left by Context customers after they have completed a tour. For more information about our reviews, please see our FAQ.
Patricia did an excellent job. I have studies both Latin and landscape history so I had a little knowledge going in but her in-depth knowledge of history and small building details was exactly what I was hoping for with Context Travel.
Oct. 4, 2021
Excellent tour. Liz is not only deeply knowledgeable but also able to share that knowledge in an an effective manner at a very comfortable pace.
Oct. 2, 2021
Dimo was excellent!! Patient and very kind and his knowledge was unbelievable.
Sep. 29, 2021
Explore ancient Rome with Context
Get to know one of the archaeologists leading this tour