Tour Details
Tour Description
The most comprehensive of our ancient Rome tours, this half-day experience will take you through the heart of the empire to the Colosseum, Palatine Hill, and the Roman Forum. Accompanied by a leading archaeologist or classical historian, this tour is meant for any traveler seeking to uncover the essential sites of the Eternal City. Our team has taken care of all the details, including skip-the-line access tickets, to ensure a seamless journey through these monumental landmarks.

Please note that Colosseum tickets are amongst the most difficult to secure in Rome due to the way the venue releases tickets for tour operators to purchase. In the event that we cannot secure tickets for your tour date, our team will be in touch with alternative options.


Sites Visited
Colosseum
Palatine Hill
Roman Forum
Included
Skip-the-line admission tickets
Please Note: Our team will pre-purchase timed admission tickets on behalf of your party. However, due to enhanced COVID-19 safety precautions at this venue, there will be a mandatory security line in which we must wait together.
Itinerary Details
Your tour begins at the gates of the Colosseum, the most iconic site of ancient Rome. Here, at the world's largest standing amphitheater, you'll learn about the gladiatorial shows and public spectacles that took place almost two thousand years ago. Feel free to ask your guide in-depth questions about the construction of this wonder and the role it played in society, politics, religion, and history.
Next, you'll make your way down the exciting main street of ancient Rome, Via Sacra, and marvel at the major sites in the city center, including the Curia (senate house), and the temples, triumphal arches, and basilicas around the historical Forum Square.
Afterward, you will explore Palatine Hill, one of the sites where the city first began, and delve into the legend of its founding in 753 B.C. by emperor Romulus. By the end of this four-hour tour, you will have a deeper knowledge of the rise and decline of one of history's most pivotal empires–and the many historical figures who once walked the streets of Rome.
Please Note:
We highly recommend an early start or, in summer, a later afternoon tour after the morning crowds. Due to security measures and a strictly enforced maximum capacity at the Colosseum, the mid-morning queues can be long, even with your special skip-the-line tickets. For more information on planning your tour, take a read through our
How to Tour the Colosseum
resources page.
Eager to learn more about Ancient Rome before you go?
Check out our upcoming
online seminars and courses
which transport you back to Ancient Rome, accompanied by a leading Context Expert.
FAQ
For more information
about Context tours, please visit
our FAQs
.
Book with confidence
— see Context's flexible
cancellation policy
here
.
Where do we meet? Where does the tour end?
We meet in front of the Oppio Caffè, which is located at Via delle Terme di Tito #72 and ends at the gates of the forum. Your confirmation email will have the exact meeting point details along with a map.
Is this suitable for children?

Is this tour wheelchair accessible?
Yes, all of the sites in Roma Antica are accessible except Palatine Hill.
Are service dogs allowed at the Colosseum?
Service dogs are allowed if you have a medical certificate proving the need.
Does this tour include the Underground levels of the Colosseum?
Where You'll Start
Tour Experts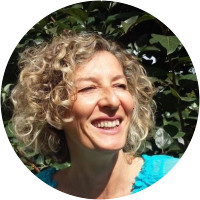 Cecilia is an art historian and a native Roman with a Master's degree in Medieval and Renaissance art from the Sapienza University of Rome. Although her specialty is painting and decorative arts, she has a broad knowledge of the history of Rome and a personal passion for ancient history, which she shares on many antiquity-themed itineraries. Cecilia has worked actively in the past as a lecturer, teacher, and curator of exhibitions. She had been a staff member of the didactive service of the Vatican Museums, the Galleria Doria Pamphili and the Galleria Colonna where she still frequently consults. As a licensed guide for Rome and Florence and with a specialized teaching degree, she has more than 20 years of experience in leading highly-qualified tours.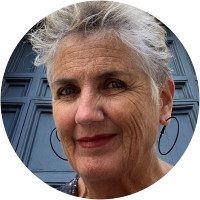 Liz, a native of San Francisco, California holds degrees in architecture from the University of California at Berkeley and Università degli studi "La Sapienza", Rome. She specialized in restoration and urban design. Her restoration projects have brought her to work in direct contact with the rich historical layers of Rome and Italy. She has been leading study walks for Context Rome since its beginning and has lived in Rome since 1988 practicing architecture, researching design and lecturing at university study abroad programs.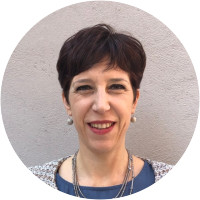 Sara is an art historian with doctoral degrees in Medieval and Modern Art History and Classical Antiquities. She is the author of a book, published by the Accademia dei Lincei, on the antiquities collection of Pope Julius II and has written various articles in important scholarly journals on the history of Renaissance and Baroque collections. More recently, she had published a book on some of the most famous paintings of Caravaggio in Rome which introduces a new interpretation of the works, based on philological data, and which is changing the way we look at this artist. For many years, she has combined her philological research with her work as a university instructor, museum educator and professional tourist guide.
Reviews can only be left by Context customers after they have completed a tour. For more information about our reviews, please see our FAQ.
Dimos was an excellent guide and gave us a fascinating tour of Ancient Rome. He was able to answer every question and probe deeper in the areas we were interested in, and he also had a very logical progression, thematically, through the places he took us to.
May. 24, 2023
Cristina was just wonderful Learned a lot from Cristina about Rome
May. 24, 2023
Donny was a superb guide in all aspects: the deep and insightful context for all the details of the Coliseum as well as the Forum were crucial for us to really hear the "whisper of history" on our walk. He perfectly managed the timing of walks and rest stops so my wife was able to sustain the tour despite her back problems and she really enjoyed it. And he took what will be our best couple photos on this trip ! Thank you Dony, it was magical !!!
May. 24, 2023
Explore ancient Rome with Context
Get to know one of the archaeologists leading this tour