Tour Details
Tour Description
On this three-hour tour of the Louvre Museum, we'll join an art historian to dive into the most-visited collection of artworks in the world. One of our most popular tours in Paris, our Crash Course Louvre is appropriate for first-timers and art history devotees alike.
Sites Visited
Included
3 hours with a Ph.D. or MA-level guide
Please Note: Our team will pre-purchase timed admission tickets on behalf of your party. However, due to enhanced COVID-19 safety precautions at this venue, there will be a mandatory security line that we must wait in together.
Itinerary Details
We'll meet outside of the museum, at a cafe nearby, and learn how it transformed over five centuries from an immense medieval fortress to a magnificent royal palace, to the museum we know today. Once we enter, we'll head to the Classical Antiquities wing, known for its stunning collection of Egyptian artifacts and awe-inspiring Greek and Roman sculptures. We'll move on to the Denon Wing, the grand galleries of Italian painting, and be treated to some of the greatest works of art in the western world, including masterpieces by Leonardo da Vinci, Michelangelo, and Veronese. We will also spend some time with the French Masters, learning about the late 18th- and early 19th-century rival art movements of Neoclassicism, led by Jacques-Louis David, and Romanticism, spearheaded by Théodore Gericault and Eugène Delacroix.
Our final topic of discussion will be the famous Mona Lisa and the mysteries behind her smile.
Throughout the whole tour, our art historian will curate our visit, selecting a mixture of famous and lesser-known works and crafting a narrative around our interests and questions. We'll discuss anything from perspective in the late medieval era, to the Baroque period, to issues of powers and politics as expressed by court painters, and more.
Traveling to Paris with children? You may enjoy our
Louvre for Kids Tour
.
FAQ
There are 7 in my family, can we take this tour?
Our Louvre tours are capped at 6 due to venue reservation restrictions, this also helps your tour experience in order to best navigate the museum and crowds. Should you have a larger group, we suggest splitting into multiple groups.
Will you pre-purchase tickets?
We pre-purchase dated and timed Louvre tickets for all visitors, which give access to the museum within half an hour of the time shown on the ticket. These tickets will only allow you to enter the museum once. Any exit is final. Your guide will have the tickets with him/her on the day of the tour. Unfortunately, we will not be able to refund your Louvre tickets if you have Museum Passes. The tickets are mandatory.
Here are some additional details you need to know about Louvre Museum tickets:
Tickets are dated, timed, and named
You'll be entering via a special group tour entrance, using the line for ticket holders with a time-slot
If you leave the museum, you will not be allowed back in with the same ticket
Please note that a Photo ID may be required on the day of your tour, due to entrance policies at the venue.
Please also note: all visitors are subject to security screening and crowd control measures at the Louvre Museum management's discretion
Is the Louvre wheelchair accessible?
The Louvre is wheelchair accessible and you can request a temporary wheelchair loan from the information desk. There are elevators throughout the museum as well and you can print a wheelchair accessibility guide from the site.
Where You'll Start
Tour Experts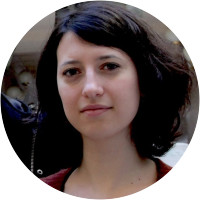 The daughter of a sculptor, Marie has been surrounded by art ever since she was born. A native Parisienne, she holds an undergraduate degree in history and art history, with a specialty in iconography and French and Flemish paintings from the 16th to the 18th centuries. She also holds a Master's degree in museology from the Ecole du Louvre and one in Art History from the Sorbonne. She currently works for the French National Art History Institute on special cultural events. Since she loves literature, ballet, theatre, opera, jazz clubs, and classical concerts—she has been playing the piano since she was 9—Paris and its artistic life are a perfect fit.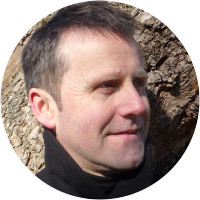 James King is a painter, sculptor and printmaker living in France since graduating from the University of Oxford in 1987. In 2011, after twenty-five years in Paris, he moved with his French wife and three young children to the Vexin region, west of the capital, not far from the village of Giverny, where he frequently leads walks for Context through the house and gardens of the impressionist painter Claude Monet. James also leads tours of the Louvre and Orsay museums, where he enjoys sharing with adults and children alike his intimate experience of painting and sculpture. In addition to art-focused seminars in Paris, he leads a number of hands-on painting and drawing workshops for Context in Giverny, Auvers sur Oise (the last home of Van Gogh), and other places.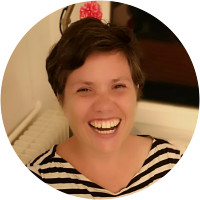 A native Parisian, Laure-Caroline completed her Ph.D. at the Sorbonne, with a focus on Paul Cezanne and other impressionists. She has published many books on these subjects: Lire la peinture de Cezanne (Larousse 2006), Les oeuvres clés de l'Impressionnisme (Larousse 2007), and l'Art Abstrait (Larousse, 2010), Paul Gauguin (Larousse, 2018) and Toulouse-Lautrec( Larousse 2019) in addition to contributing to various French publications on art history. She had taught art history at the Sorbonne University and is currently senior lecturer for French and American universities study abroad programs, such as Sciences Po, and NYU Paris. Laure-caroline is extremely passionate about art and art history and tries to convey this passion to the people she teaches.
Reviews can only be left by Context customers after they have completed a tour. For more information about our reviews, please see our FAQ.
Florence was enthusiastic and a great guide
May. 25, 2023
Dan was excellent and could talk about both art history and general history in a way that made it fun and interesting.
May. 24, 2023
Marta was wonderful. Very knowledgeable, personable, engaging and energetic.
May. 24, 2023
See the Louvre with Context
Get to know one of the art historians leading this tour