Tour Details
Tour Description
This four-hour tour takes us into the ancient Roman Forum and the archaeological core of the city, focusing on three key monuments: the Roman Forum, the Palatine Hill, and the Colosseum. Led by an archaeologist or classical historian, this is the most in-depth of our Colosseum tours and uses the ruins of the ancient city as a backdrop for discussing the rise of the Roman empire and the role of archaeology in history. The tour also features skip-the-line tickets so that we can enter the ruins quickly.
Sites Visited
Roman Forum
Palatine Hill
Colosseum
Included
4 hours with a PhD or MA-level Guide
Skip-the-line tickets
Itinerary Details
Depending on our historian's approach, our itinerary commences at either the Palatine Hill or the Colosseum. On Palatine Hill, we will explore the first stages of the city and the legend of its founding in 753 B.C. by Romulus. Time permitting, we may also stop in the Palatine Museum to learn about Roman sculpture, or visit other ruins, including remnants of the aqueduct of Claudius. Following this, we'll amble down the Via Sacra (the main street of ancient Rome) and past the major sites that crowded the city center, including the Curia (senate house) and the temples, triumphal arches, and basilicas around the Forum Square. Once at the Colosseum, a marvel of ancient engineering once known as the Flavian Amphitheater, we'll discuss Roman public spectacle and decadence. We'll explore the role the Colosseum played in the social life of ancient Rome and delve into how this monolith was built. At the end of our Roma Antica tour, we'll have a deeper knowledge of ancient Rome: its emperors, its history, and its feats of engineering.


We highly recommend either an early start or, in the summer season, a late afternoon tour when the morning crowds have thinned out. Note that due to increased security measures and a strictly enforced maximum capacity at the Colosseum, the queues mid-morning can be very long, even with skip-the-line tickets. For more information on planning your tour, take a read through our
How to Tour the Colosseum
resources page.
If you're traveling with children under the age of 12, we highly recommend our family-oriented
Ancient Rome Discovery
, which concentrates primarily on the Colosseum (though it's possible to add the Roman Forum or Palatine Hill). Or, to continue your immersion in the Roman Empire, our
Caesar and Empire
tour is a perfect complement to Roma Antica, picking up the storyline at the assassination of Julius Caesar. Interested in viewing other historic sites in and around Rome? See our
Underground Rome Tour
or
Ostia Antica Archaeology excursion
, as well as the
Appian Way excursion
.
FAQ
What is a private tour?
Our private tours are limited exclusively to travelers in your party. They are designed to provide a learning experience that is completely tailored to you and your traveling companions. Private tours give you more flexibility with scheduling (you decide when the walk best fits in your trip), the ability to tailor your itinerary (we'll work to match the itinerary to the interests and dynamics of your group), and more personalized time with your guide.

What is a small group tour?
Our small group tours cover many of the same itineraries as our private tours, but they place you with other travelers. They operate on a pre-scheduled calendar, and are designed to provide an opportunity to engage with and learn from other travelers.


Does this tour require tickets?
Yes. We will purchase the tickets ahead of time. Adult tickets are pre-purchased for this tour regardless of participant age. Please note: Due to new security measures the queues in the morning tends to be much longer than the other times.


If children under 18 qualify for free tickets, why am I required to purchase a ticket for my child?
While children may enter for free, they are required to stand in the general entrance line if they do so. In order to save time and expedite the walk, we purchase skip-the-line tickets so they may enter as quickly as possible. This avoids the long queue to verify children's ages. When booking privately, however, if you would like to take advantage of the free ticket option for under 18s please note this as you place your order and be prepared to wait in line.
I have purchased the Roma Pass, can I use it on my Context walks?
No. Roma Pass holders have to wait in the long line for the non-reserved public entrance to the Colosseum. In order to save time and expedite the walk, we purchase skip-the-line tickets so you may enter as quickly as possible.
Where You'll Start
Tour Experts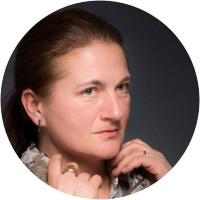 Elisabeth has multiple advanced degrees in archaeology and classical studies. She has done studies in classical philology, specifically Latin, and ancient art history. A frequent lecturer and adjunct faculty at John Cabot University, Elisabeth is currently researching Etruscan cultures. She wrote her dissertation on Etruscan musical instruments and is an active member of Gruppo Archeologico del Territorio Cerite, a conservation organization in northern Lazio.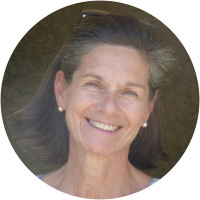 Patrizia holds a Master's degree in Medieval Archaeology and has studied at the Vatican and at the University of Aix-en-Provence. Her experience excavating in Rome is extensive, including major work at the Crypta Balbi in the 1990s, arguably the most significant archaeological excavation in central Rome in the last century. She worked for FAI - Fondo per l'Ambiente Italiano (Italian National Trust) as Rome's cultural attache for over 20 years. Patrizia is the author of the guidebook to Villa Gregoriana (Tivoli). She is an accomplished teacher and guide whose knowledge of (and passion for) the city of Rome is boundless.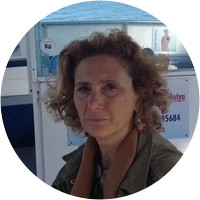 Vannella earned her Master's in art history from the Sapienza University of Rome, with a special focus on teaching. She is an accomplished lecturer and teacher, and has been organizing on-site learning and tours in Rome for nearly thirty years. Vannella is an official guide for the Vatican Museums and has worked in such Roman museums as the Borghese Gallery, Castel S. Angelo, Galleria Colonna, and Galleria Doria Pamphili.
Reviews can only be left by Context customers after they have completed a tour. For more information about our reviews, please see our FAQ.
Dimo was excellent!! Patient and very kind and his knowledge was unbelievable.
Sep. 29, 2021
Not only did we enjoy Dimo's detailed review of the layers of history on display between the Colliseum, Forum, and Palatine Hill, but we were really impressed by his personal connection to the digs at the sites.
Sep. 26, 2021
My wife and I have been to every major city in France, Spain, and Italy now. This was my second time touring all the hot-spots of Italy. We've also been to Africa and Mexico. Without a doubt, Dony is the best tour guide we both have ever had. Period. His knowledge base is so vast that he was able to answer any question with significant ease, but perhaps most importantly, he made the experience incredibly enjoyable and even took time to take photos of my wife and I. Photography is a hobby of mine so I like to take the time to take photos of things I'm mesmerized by. But during the tour with Dony, I was so enthralled by his passion and his teaching and the information he was giving us, I actually forgot to take photos of my own. I literally hung on his every word. It was a such a marvelous experience. And finally, just as icing on the cake, my wife needed a few minutes to get something she'd lost right at the beginning of the tour and he was gracious enough to pause the tour to let us go look for it. All in all, phenomenal.
Sep. 21, 2021
Explore ancient Rome with Context
Get to know one of the archaeologists leading this tour