Tour Details
Tour Description
This four-hour tour takes us into the ancient Roman Forum and the archaeological core of the city, focusing on three key monuments: the Roman Forum, the Palatine Hill, and the Colosseum. Led by an archaeologist or classical historian, this is the most in-depth of our Colosseum tours and uses the ruins of the ancient city as a backdrop for discussing the rise of the Roman empire and the role of archaeology in history. The tour also features skip-the-line tickets so that we can enter the ruins quickly.
Sites Visited
Roman Forum
Palatine Hill
Colosseum
Included
4 hours with a PhD or MA-level Guide
Skip-the-line tickets
Itinerary Details
Depending on our historian's approach, our itinerary commences at either the Palatine Hill or the Colosseum. On Palatine Hill, we will explore the first stages of the city and the legend of its founding in 753 B.C. by Romulus. Time permitting, we may also stop in the Palatine Museum to learn about Roman sculpture, or visit other ruins, including remnants of the aqueduct of Claudius. Following this, we'll amble down the Via Sacra (the main street of ancient Rome) and past the major sites that crowded the city center, including the Curia (senate house) and the temples, triumphal arches, and basilicas around the Forum Square. Once at the Colosseum, a marvel of ancient engineering once known as the Flavian Amphitheater, we'll discuss Roman public spectacle and decadence. We'll explore the role the Colosseum played in the social life of ancient Rome and delve into how this monolith was built. At the end of our Roma Antica tour, we'll have a deeper knowledge of ancient Rome: its emperors, its history, and its feats of engineering.


We highly recommend either an early start or, in the summer season, a late afternoon tour when the morning crowds have thinned out. Note that due to increased security measures and a strictly enforced maximum capacity at the Colosseum, the queues mid-morning can be very long, even with skip-the-line tickets. For more information on planning your tour, take a read through our
How to Tour the Colosseum
resources page.
If you're traveling with children under the age of 12, we highly recommend our family-oriented
Ancient Rome Discovery
, which concentrates primarily on the Colosseum (though it's possible to add the Roman Forum or Palatine Hill). Or, to continue your immersion in the Roman Empire, our
Caesar and Empire
tour is a perfect complement to Roma Antica, picking up the storyline at the assassination of Julius Caesar. Interested in viewing other historic sites in and around Rome? See our
Underground Rome Tour
or
Ostia Antica Archaeology excursion
, as well as the
Appian Way excursion
.
FAQ
What is a private tour?
Our private tours are limited exclusively to travelers in your party. They are designed to provide a learning experience that is completely tailored to you and your traveling companions. Private tours give you more flexibility with scheduling (you decide when the walk best fits in your trip), the ability to tailor your itinerary (we'll work to match the itinerary to the interests and dynamics of your group), and more personalized time with your guide.

What is a small group tour?
Our small group tours cover many of the same itineraries as our private tours, but they place you with other travelers. They operate on a pre-scheduled calendar, and are designed to provide an opportunity to engage with and learn from other travelers.


Does this tour require tickets?
Yes. We will purchase the tickets ahead of time. Adult tickets are pre-purchased for this tour regardless of participant age. Please note: Due to new security measures the queues in the morning tends to be much longer than the other times.


If children under 18 qualify for free tickets, why am I required to purchase a ticket for my child?
While children may enter for free, they are required to stand in the general entrance line if they do so. In order to save time and expedite the walk, we purchase skip-the-line tickets so they may enter as quickly as possible. This avoids the long queue to verify children's ages. When booking privately, however, if you would like to take advantage of the free ticket option for under 18s please note this as you place your order and be prepared to wait in line.
I have purchased the Roma Pass, can I use it on my Context walks?
No. Roma Pass holders have to wait in the long line for the non-reserved public entrance to the Colosseum. In order to save time and expedite the walk, we purchase skip-the-line tickets so you may enter as quickly as possible.
Where You'll Start
Tour Experts
Francesca is an art historian with a master degree in art from the Sapienza University of Rome. She specialized in the art and culture of the Baroque period and in decorative arts, subjects on which she has published several essays. Her publications include a book on the Holy Years in Rome in the 17th century, a book on cameos engravers in Rome in the 19th century, and a book on Baroque silver and silversmiths. She is a licensed guide since 2001 and leads itineraries all over Rome, a city she truly loves. She is also an officilal guide of the Vatican Museums and Vatican City. She lives in Rome with her husband and three daughters.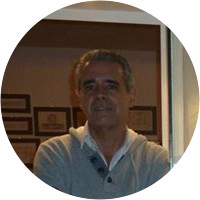 Jose brings an unusual combination of theoretical knowledge and practice to his walks, which he has led in Philadelphia and in the New York Metropolitan Museum of Art, as well as in Rome, Naples, and Florence. A professional fine artist with an art studio in Rome near the Church of Santa Maria sopra Minerva and graduate of St. John's College in Annapolis, Maryland, Jose knows how to read the almost forgotten languages of Greek and Roman mythology embedded in the art and architecture of Rome. His studies of Plato's dialogue, TIMAEUS, for example, open up dimensions of Raphael's School of Athens fresco and of Michelangelo's Sistine Chapel ceiling frescoes otherwise unsuspected by visitors to these two sites. In addition, his own native Cuban background and master's degree in Spanish literature from the University of Delaware in Newark give his walks a Spanish flair and sense of humor that can be most welcome elements. Jose also studied fresco painting, history, and restoration at the Spinelli Institute of Art and Art Restoration, in Florence, but his St. John's College "Great Books" education earned him a rich 20-year-plus teaching career at the University of Miami, first in the English Department (specializing in Composition), followed by art history and freehand drawing in the School of Architecture. During the summers, this docent has taught "plein-air" drawing for the Rome Art Program directed by artist Carole Robb. Jose holds the official Italian tour guide license for Italy, issued in Rome (Province of Lazio) in 2017.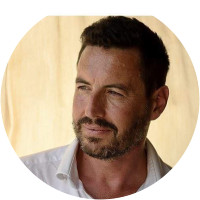 Alessandro is an archaeologist and art historian, and studied Greek and Roman archaeology with Mario Torelli and Filippo Coarelli. He has published his undergraduate thesis on Greek Works of Art in the Age of Augustus, his Ph.D. thesis on Hellenistic Sculpture, as well as a number of articles on Greek and Roman art. An expert in cultures and civilizations of the Mediterranean, Alessandro has traveled from Morocco to Iran, participated in excavation programs in southern Italy and Greece, and lived in Athens for a long period. He has collaborated with travel magazines, published a guide book on the Greek Islands. A book of photos and short proses was recently published with the title Aura. Voyage to Italy. He gives tours in Umbria, Rome, and other parts of Italy, he lectures for public and private associations. He also teaches archaeology and art history in American and Canadian universities in Rome, Tuscany, and Perugia. He has three children, Sofia, Dario, and Dafne.
Reviews can only be left by Context customers after they have completed a tour. For more information about our reviews, please see our FAQ.
Dimo is an excellent guide. Passionate about the history and archeology of Rome and of course so knowledgeable. Personable and easy to follow his explanations. Highly recommend his tour!
Jan. 4, 2022
More behind scenes access would be great.
Dec. 30, 2021
Alessandra was fantastic! The tour was amazing. There is so much to see in the Colosseum, Forum and Palatine Hill and Alessandra - and her notebook of images - made it understandable. There is so much to see and to put into place and time. Alessandra made sure we got a good sense of what things looked like originally and how the area evolved over the different periods. The pace and distance was great for all of us.
Dec. 30, 2021
Explore ancient Rome with Context
Get to know one of the archaeologists leading this tour